Poll: Voters Aren't Happy With GOP Oversight of Trump Administration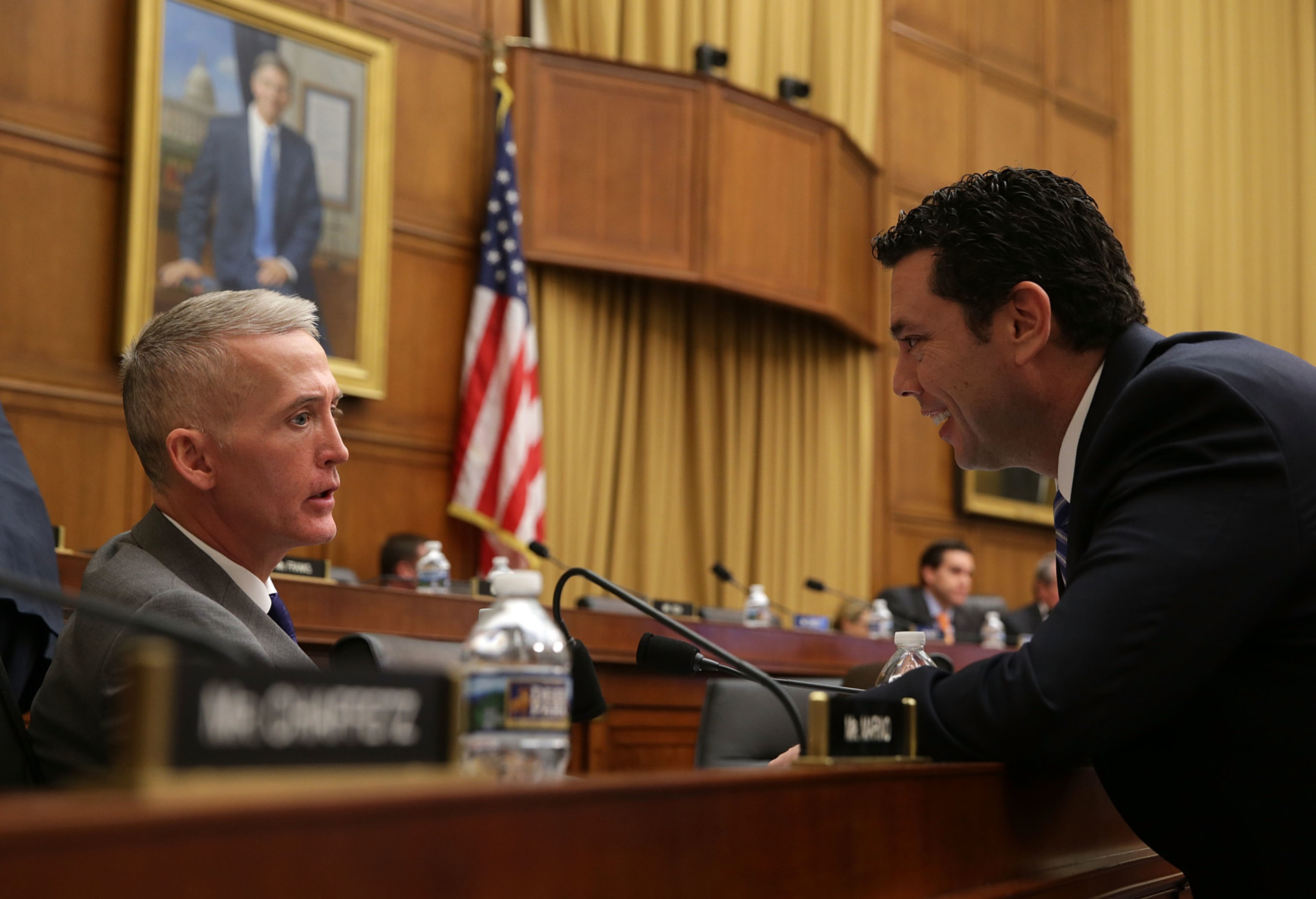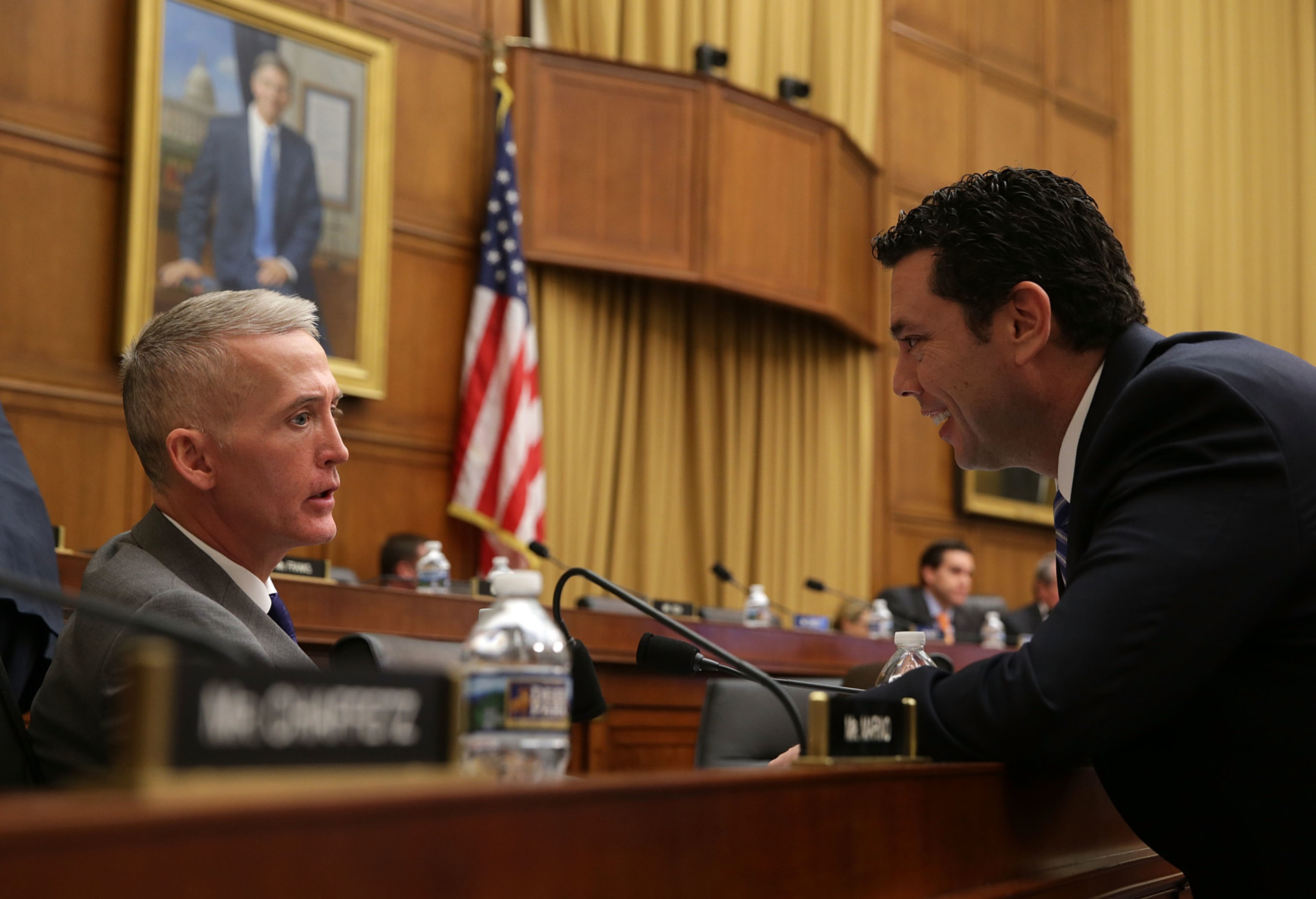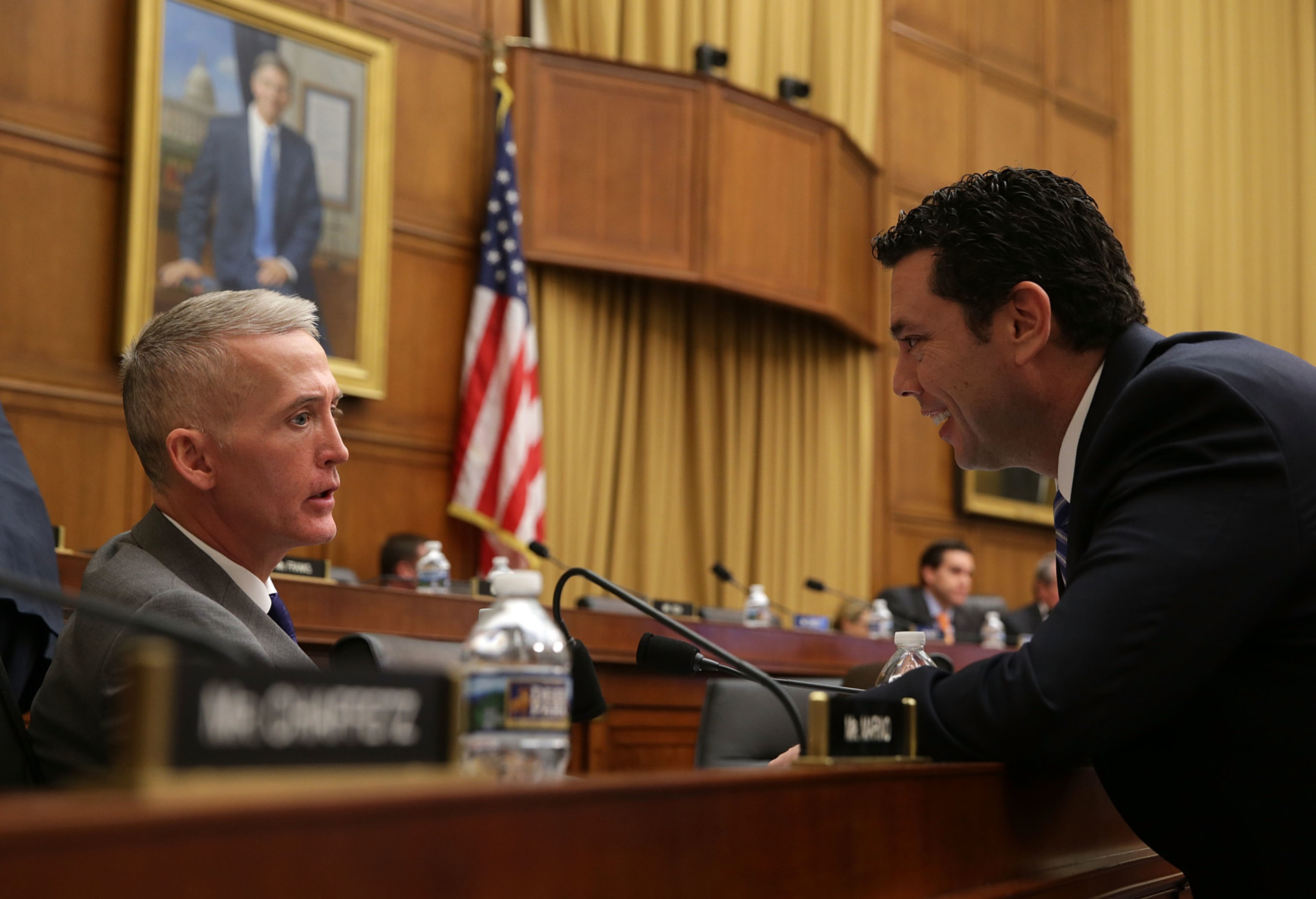 As Rep. Trey Gowdy (R-S.C.) takes the reins of the House Oversight and Government Reform Committee from outgoing Rep. Jason Chaffetz (R-Utah), a new Morning Consult/POLITICO poll shows many Americans are unimpressed with how congressional Republicans are holding the Trump administration to account.
Thirty-nine percent of registered voters said in the June 15-19 survey that Republicans in Congress were doing a poor job of providing oversight of the administration and 22 percent said they were doing a fair job. Slightly more than a quarter of respondents said GOP members of Congress were doing a good (19 percent) or excellent (9 percent) job.
Democrats (62 percent) and independents (42 percent) were far more likely than Republicans (13 percent) to say Republicans on Capitol Hill were doing a poor job of providing a check on the executive branch, a proposition that can be tricky for members of Congress who are tasked with providing oversight of an administration run by the same party. More than half (54 percent) of Republicans said the GOP was doing a good or excellent job of oversight, compared with just 15 percent of Democrats and 16 percent of independents.
Those dynamics could pose a problem in the midterm elections next year, when Democrats will make restraining President Donald Trump one of their key arguments to persuade voters to return them to the majority in the House and Senate. In the new survey, 52 percent of registered voters disapproved of the job Trump is doing.
And while most Americans appear to have reservations with the way congressional Republicans provide oversight on the administration, initial interviews with GOP members on the Oversight panel don't indicate a voracious appetite for putting the White House under the microscope.
In a June 15 hallway interview at the Capitol complex, Rep. Mark Meadows (R-N.C.) told Morning Consult that, based on his conversations with Gowdy, a main area of focus will be toward "real reforms either in terms of procurement reform or civil service reform."
"From an oversight standpoint, how do we put a number of checks in that are not just good for this administration, but for administrations to come?" the House Freedom Caucus chairman said.
It was a similar message from Rep. Steve Russell, who also threw his hat in the ring for the top job on the committee. The Oklahoma Republican told reporters at the Capitol earlier this month that his pitch to the House Republican Steering Committee, which votes to select panel leaders before its decisions are ratified by the full caucus, centered on his plans to cut out government waste.
"There's always overlapping circuits" and "a great body of duplication," said Russell, adding that he'd already worked to identify $350 billion in unnecessary government spending.
Gowdy's office would not comment on the nature of individual conversations, but a spokesperson said the new chairman had been reaching out to committee members "to better understand their priorities and interests as he shapes the committee's agenda moving forward."
In a Sunday interview with Sinclair Broadcast Group, Chaffetz — set to depart Congress at the end of the month — appeared to criticize congressional Republicans' independence, saying that Congress "doesn't stand up for itself" and has "really lost its way."
But for Meadows, party affiliation isn't a factor when it comes to fulfilling those duties.
"I think we've got an oversight role that shouldn't have an 'R' or 'D' behind it," he said. "It should be unified in making sure that we hold every administration accountable."
The new, online poll consists of a national sample of 2,051 registered voters and has a margin of error of plus or minus 2 percentage points. See the full results here.