Sen. Alexander Urges Administration to Support Private Nuclear Waste Storage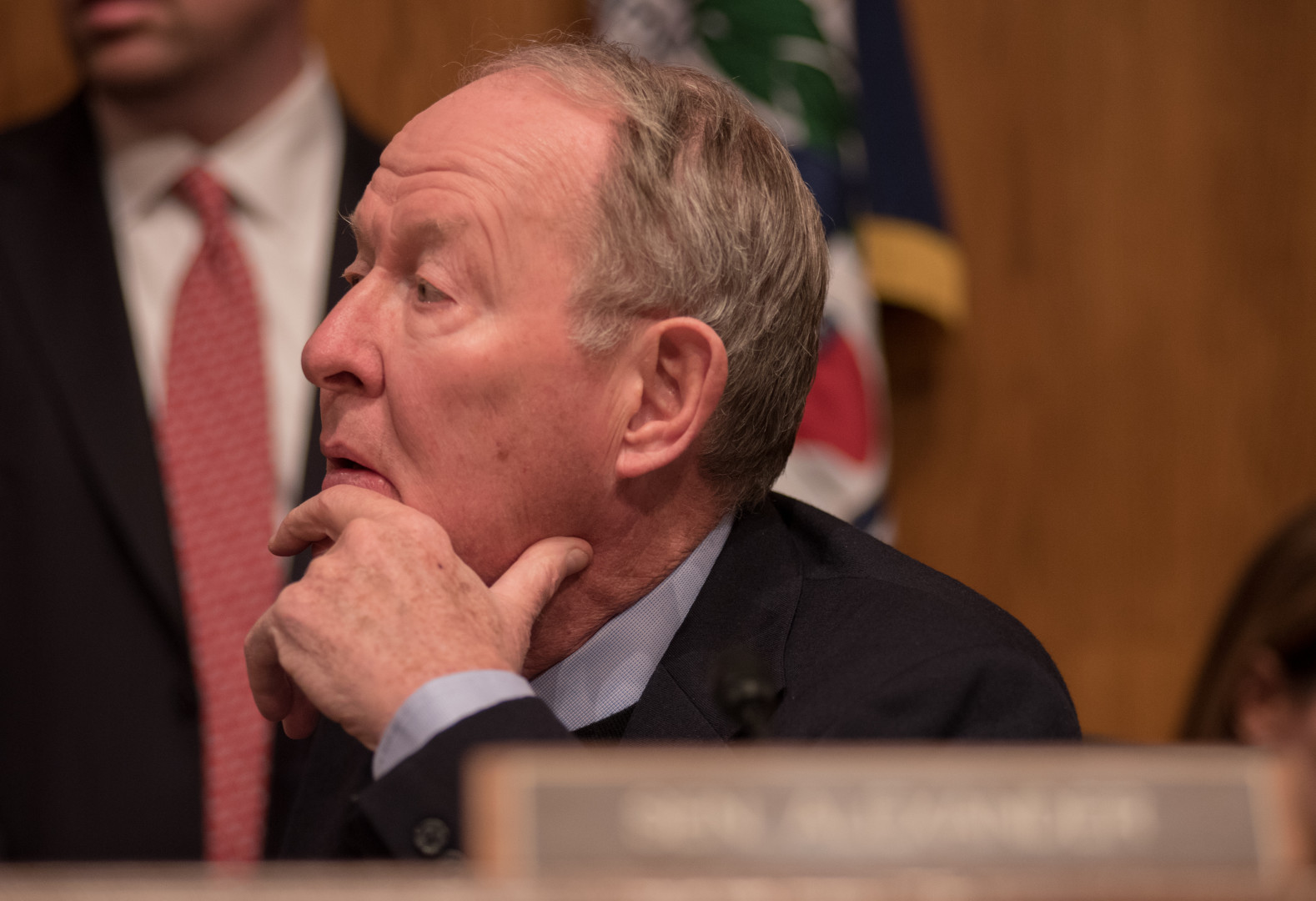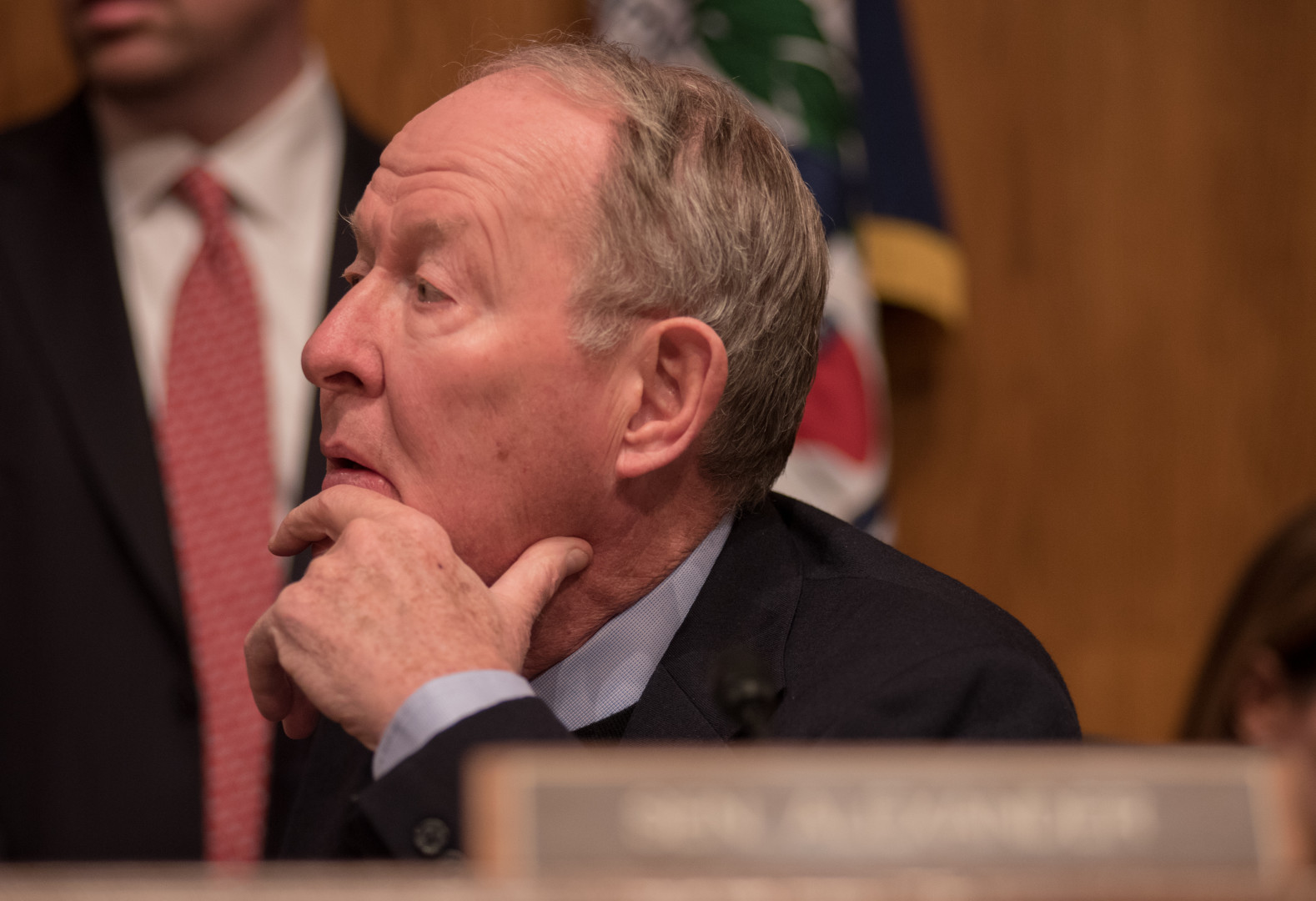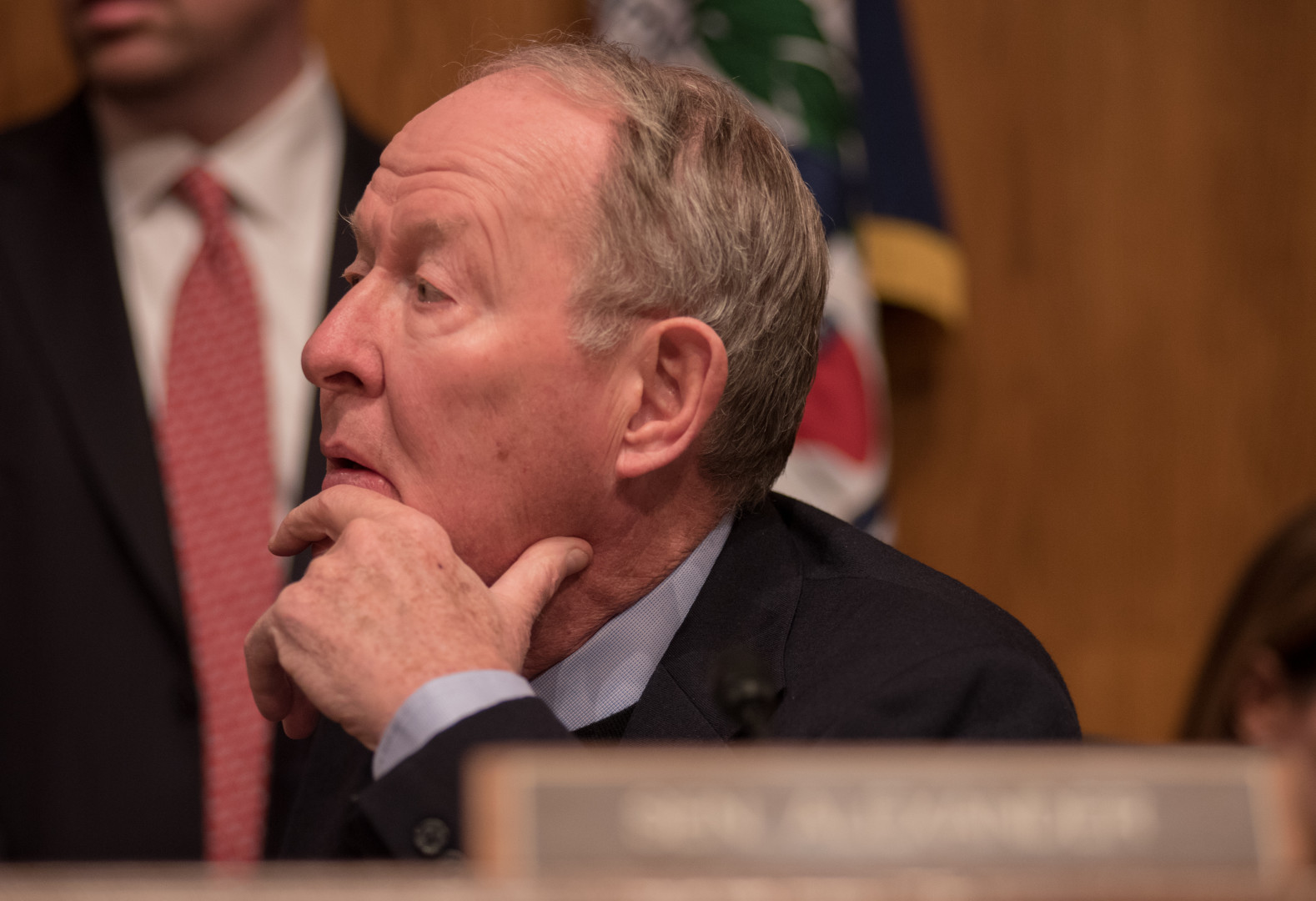 A key senator on Wednesday urged the Energy Department to support private interim facilities for the nation's nuclear waste, amid a growing stalemate over how to store the radioactive material.
Lamar Alexander (R-Tenn.), chairman of the Senate Appropriations Energy and Water Development subcommittee, brought up the issue during a hearing with Energy Secretary Rick Perry that focused on his agency's budget, which veered into a debate about solutions to store nuclear fuel that has been piling up in 39 states across the country, despite the federal government's promises since the 1980s to find a permanent site.
President Donald Trump's budget proposal for fiscal year 2018 calls for $120 million to dispose of nuclear waste — $110 million of which would go toward restarting the Nuclear Regulatory Commission's licensing activities for Nevada's Yucca Mountain as a permanent underground nuclear waste storage facility. No funds were appropriated for fiscal 2017 to handle the disposal of nuclear waste.
The remaining $10 million would go toward consolidating interim nuclear storage facilities — a level that may not be sufficient, according to Alexander. He urged Perry to verify that the $10 million would be enough to speed up the NRC's licensing process for new applications for interim storage.
The Nuclear Waste Policy Act in 1980 designated Yucca Mountain as the site for permanent storage, creating a fund for preparing and running the facility. But it also prohibited the government from spending money on other temporary solutions until the Yucca Mountain project is completed. In the face of opposition from the Nevada delegation, both permanent and temporary storage solutions for the waste have stalled.
"No decision has been made at this time with respect to the timing or location of the storage," Perry said at the Senate hearing, adding that the administration wants to restart the process for Yucca Mountain.
Nuclear waste is radioactive, potentially harmful and can be difficult to dispose of. Without a permanent storage solution, the NRC requires licensees to store spent fuel at their reactors, where space is running out. The NRC can also approve licenses for consolidated storage, working with private contractors. The commission estimates the licensing process would take three years for current applications, Alexander said at the hearing.
Alexander called private contracting the "quickest, and probably the least expensive, way for the federal government to start to meet its used nuclear fuel obligations," echoing similar statements he's made on this topic. He asked Perry if the Energy Department could use private interim sites to move nuclear waste before Yucca Mountain would be open; Perry said he wasn't sure. Alexander said the previous energy secretary, Ernest Moniz, had indicated that the federal government has that authority.
The legislative roadblock to interim waste storage, which prohibits federal spending, is "a very unfortunate feature," Moniz said at a separate event on Wednesday.
"This [interim storage] is part and parcel of a sensitively designed system for nuclear waste, and we should not be in a straightjacket because of, in my view, some poor choices made in the 1980s," Moniz said.
The NRC has two pending applications from companies that want to store nuclear waste: Waste Control Specialists LLC submitted for a commercial dumpsite in West Texas last year, and Holtec International asked for a license in southeastern New Mexico in March.
WCS said it has no additional comment beyond its press statements. Holtec's director for its interim storage facility, Ed Mayer, said the company has briefed members of Congress as well as other stakeholders on its facility.
"Holtec is pleased that funding is being applied to interim storage in the proposed President's budget – $10M is a good first step," Mayer said Wednesday in an email statement.
Alexander aims to introduce a bill this year that would pave the way for interim nuclear waste storage by creating a nuclear waste administration, though no timing has been set, according to a staffer. Previous legislation from Alexander had bipartisan support among its co-sponsors, which included subcommittee ranking member Dianne Feinstein (Calif.).