What's Next for Democrats After Georgia Flameout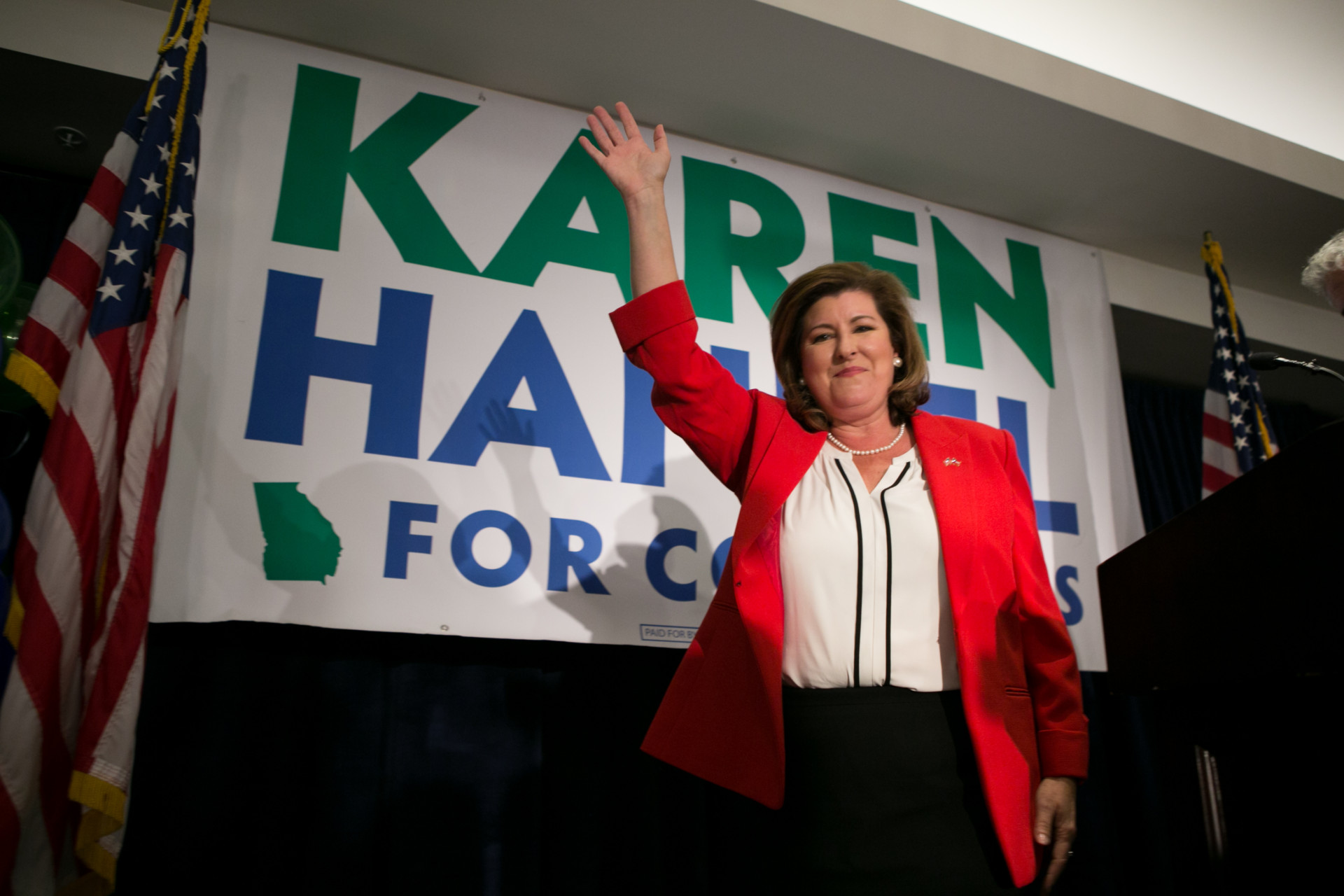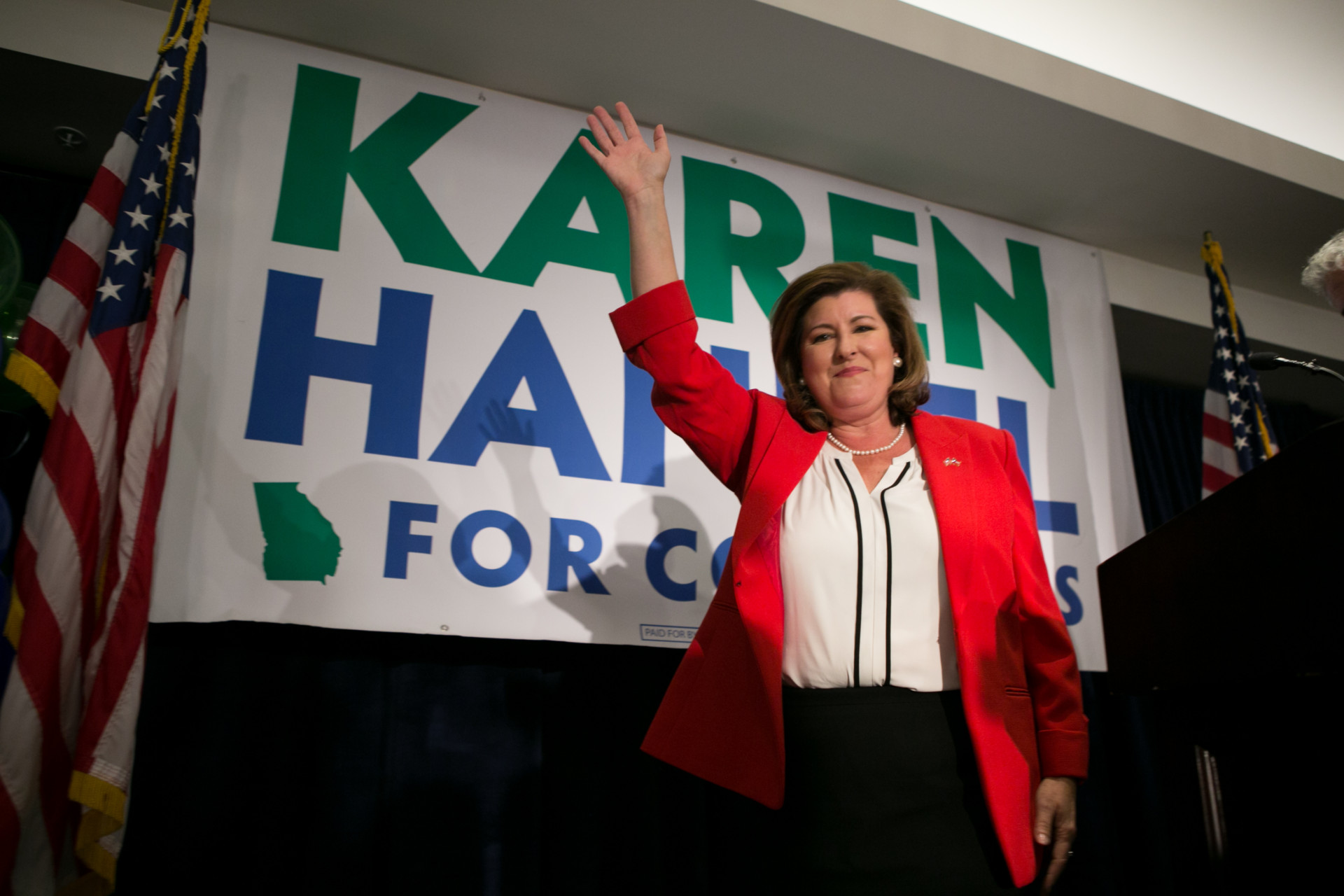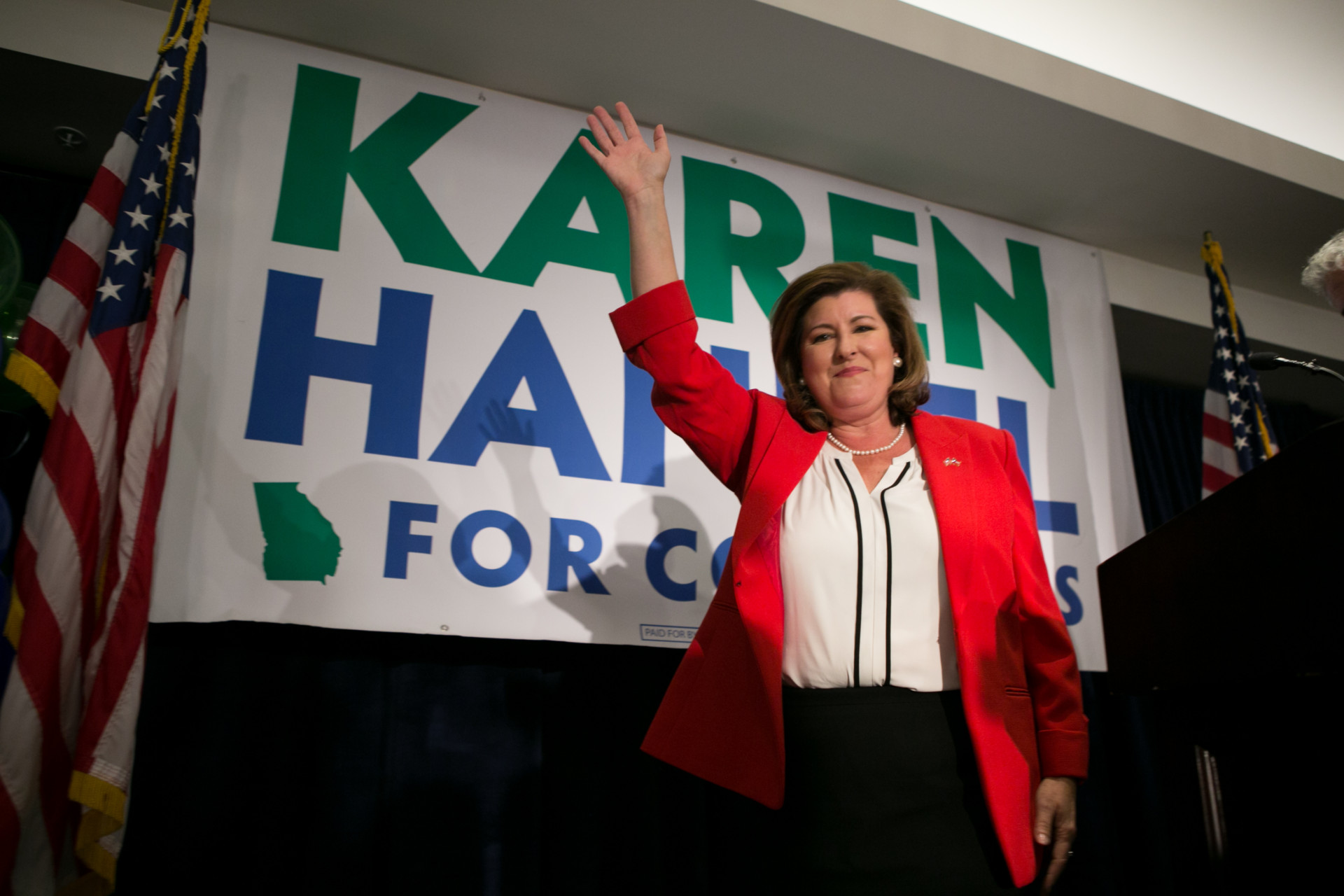 Republican Karen Handel's victory Tuesday was a blow to Democrats who were hoping the fresh-faced former congressional staffer-turned-documentary filmmaker Jon Ossoff could secure a seat that elevated Republicans like Newt Gingrich to be House speaker, Johnny Isakson to be a U.S. senator and Tom Price to lead the Department of Health and Human Services.
Jesse Hunt, a spokesman for the National Republican Congressional Committee, said in an email to reporters that Ossoff's loss was a "swing and a miss" for Democrats, who bragged earlier in the year about the possibility of flipping Georgia's reliably red 6th District to blue.
But Handel's victory – 52 percent to 48 percent – followed a trend for 2017: In otherwise safe Republican enclaves, Democrats have been giving GOP candidates a run for their money.
Handel underperformed Price's 2016 re-election vote share by almost 10 percentage points. In South Carolina's 5th District, which held its own special election Tuesday to fill the seat previously held by White House Office of Management and Budget Director Mick Mulvaney, Republican Ralph Norman's margin of victory — 52 percent to 48 percent — was 9 points fewer than Mulvaney's last year. Similar shifts took place in Kansas and Montana special elections.
"There are more than 70 districts more favorable to Democrats than this deep-red district, and Ossoff's close margin demonstrates the potential for us to compete deep into the battlefield," said Rep. Ben Ray Luján, chairman of the Democratic Congressional Campaign Committee, in a statement Tuesday evening.
Special elections and open contests are different than taking on an incumbent, but Democrats this year – angry about President Donald Trump – appear more motivated than in years past. In races where they have not previously put up big fights, they fielded candidates and wrote checks, a practice party operatives said they expect to continue even with Ossoff's loss.
In Montana, Democratic candidate Rob Quist out-raised Republican victor Greg Gianforte. Ossoff's $24 million in fundraising through the first week of June was about five times what Handel brought in, according to Federal Election Commission data. Groups such as the House Republican-leadership aligned Congressional Leadership Fund spent money in an effort to keep pace, but party strategists on both sides said such spending would be unsustainable during the 2018 midterm elections.
In addition to the money disadvantage, Republicans in Washington were worried about the Handel campaign's ground game, the neighborhood-to-neighborhood door-knocking that is the lifeblood of local campaigns.
Outside groups such as the National Republican Congressional Committee and the CLF also chipped in.
The CLF brought in its data director, Ryan Terrill, and field director Patrick Lee, the former data director for Sen. Rob Portman (R-Ohio), and spent some $2 million on a get-out-the-vote campaign for the primary in April and Tuesday's runoff, knocking on about 400,000 doors and sending digital ads and mailers to prospective voters.
Ossoff ran down the middle, campaigning against government spending and waste. That put Handel, rather than Trump, in his crosshairs. Trump last year bested Democratic presidential nominee Hillary Clinton in the suburban Atlanta district by 1.5 points, a significantly smaller margin than other recent Republican presidential nominees.
"If Ossoff was running next year, he would face a primary and lose," said Corry Bliss, CLF's executive director, in an interview before Tuesday's special election. "He's not running as a Democrat, he's running as an independent."
That likely helped him, but it was not enough. Along with supporting the get-out-the-vote effort, Handel's D.C.-based allies spent money on a TV ad set in San Francisco that revived a tea party-era tactic by painting Ossoff as being the political equivalent to House Minority Leader Nancy Pelosi (D-Calif.).
"The San Francisco ads were really impactful," Bliss said.
Pelosi has been featured in Republican ad campaigns since the GOP won back the House in 2010. Bliss said her unfavorable rating is high among voters, particularly conservatives, and he expects her image to return as Republicans defend their House majority in 2018.
Forty-eight percent of registered U.S. voters have a negative view of the former House speaker, according to a nationwide Morning Consult/POLITICO poll conducted June 15 through June 19. Thirty percent of respondents said they have a favorable view of her, lower than any other congressional leader. The negative feelings were particularly strident among Republicans, with 67 percent saying they have an unfavorable view of Pelosi. Among Democrats, 49 percent said they view her favorably.
After Ossoff failed to breach 50 percent in the primary, Democrats viewed themselves as the underdog, swimming against the tide of efforts to motivate Republican turnout. Charlie Kelly, executive director of the House Majority PAC, said in an interview Tuesday afternoon that Republicans were supporting Handel in the runoff "out of obligation to the party."
The House Majority PAC, which is focused on helping Democrats win House races, spent $1 million on the runoff, along with a $500,000 field program with their aligned group, the Patriot Majority Fund.
Kelly said "the money is not the story" of Georgia or the other special elections that he admits have been tough for Democrats this year. He said the story of the 2017 special elections didn't change: It has been the "the motivation" of Democrats.
"There is a level of engagement you've never seen before on the Democratic side," Kelly said of Georgia. Looking forward, he said, "my sense is that will continue."
Correction: A previous version of this story misstated Terrill's title and omitted Lee's role in CLF's campaign efforts.