Senate GOP's Health Care Process Goes Unnoticed, Polling Shows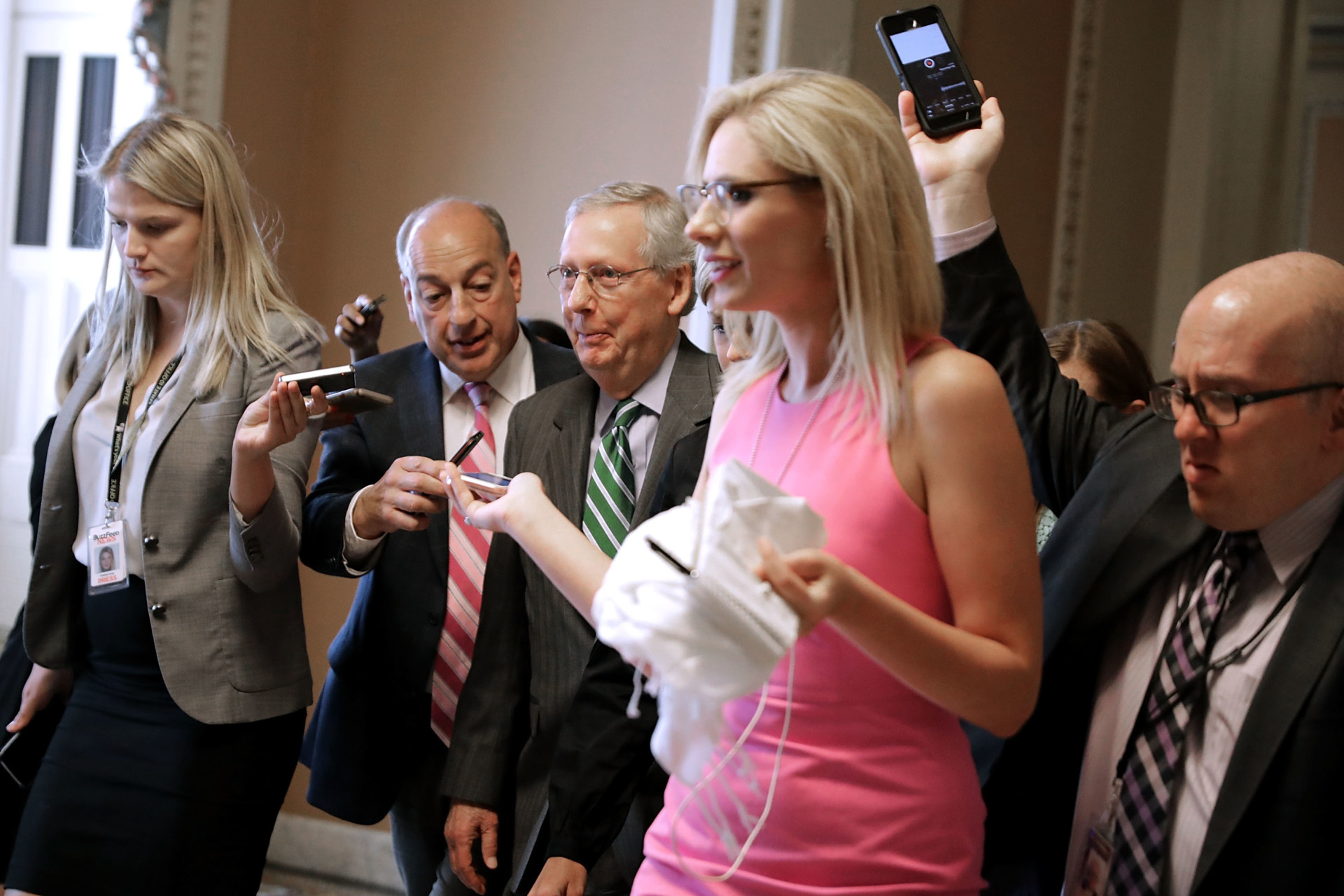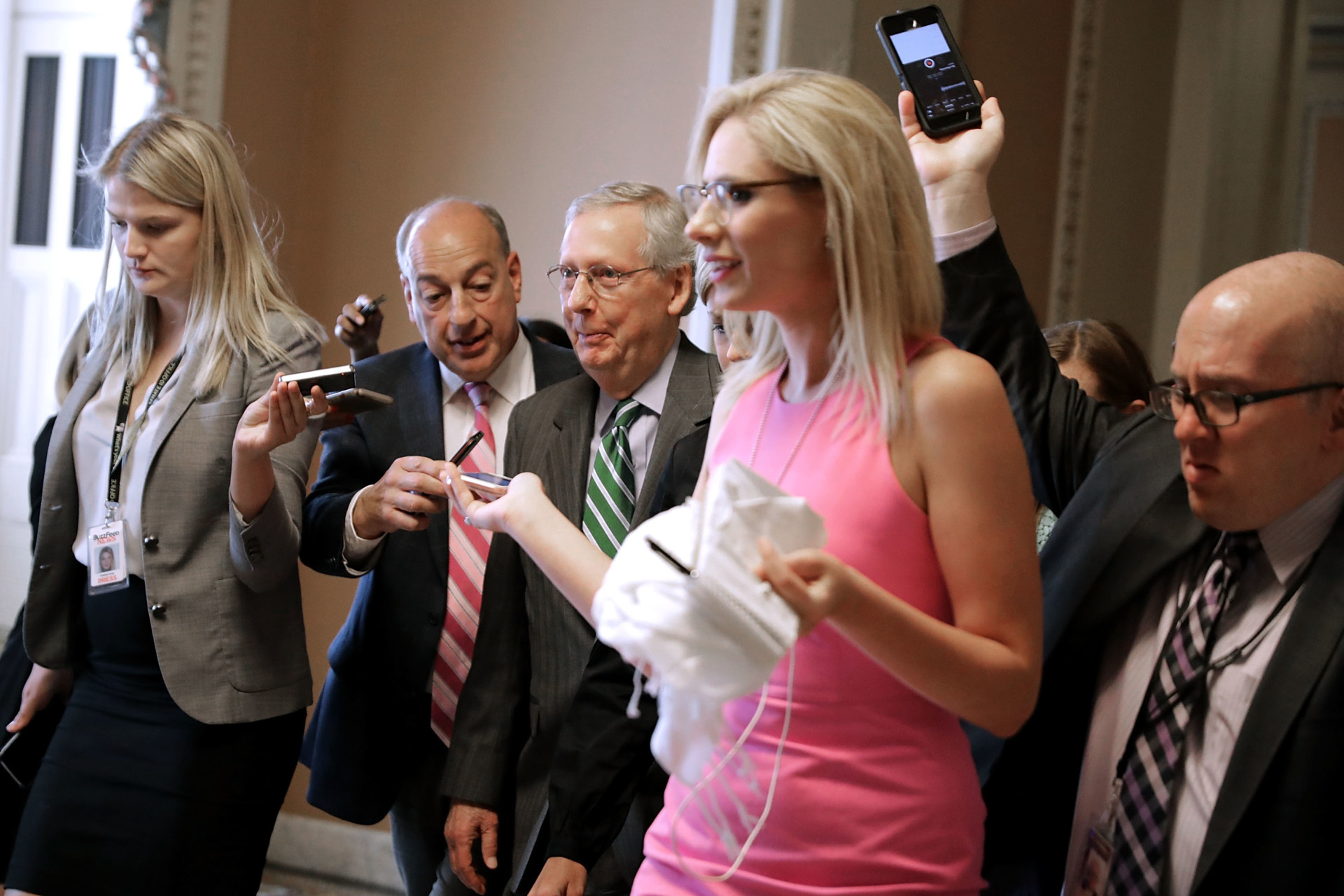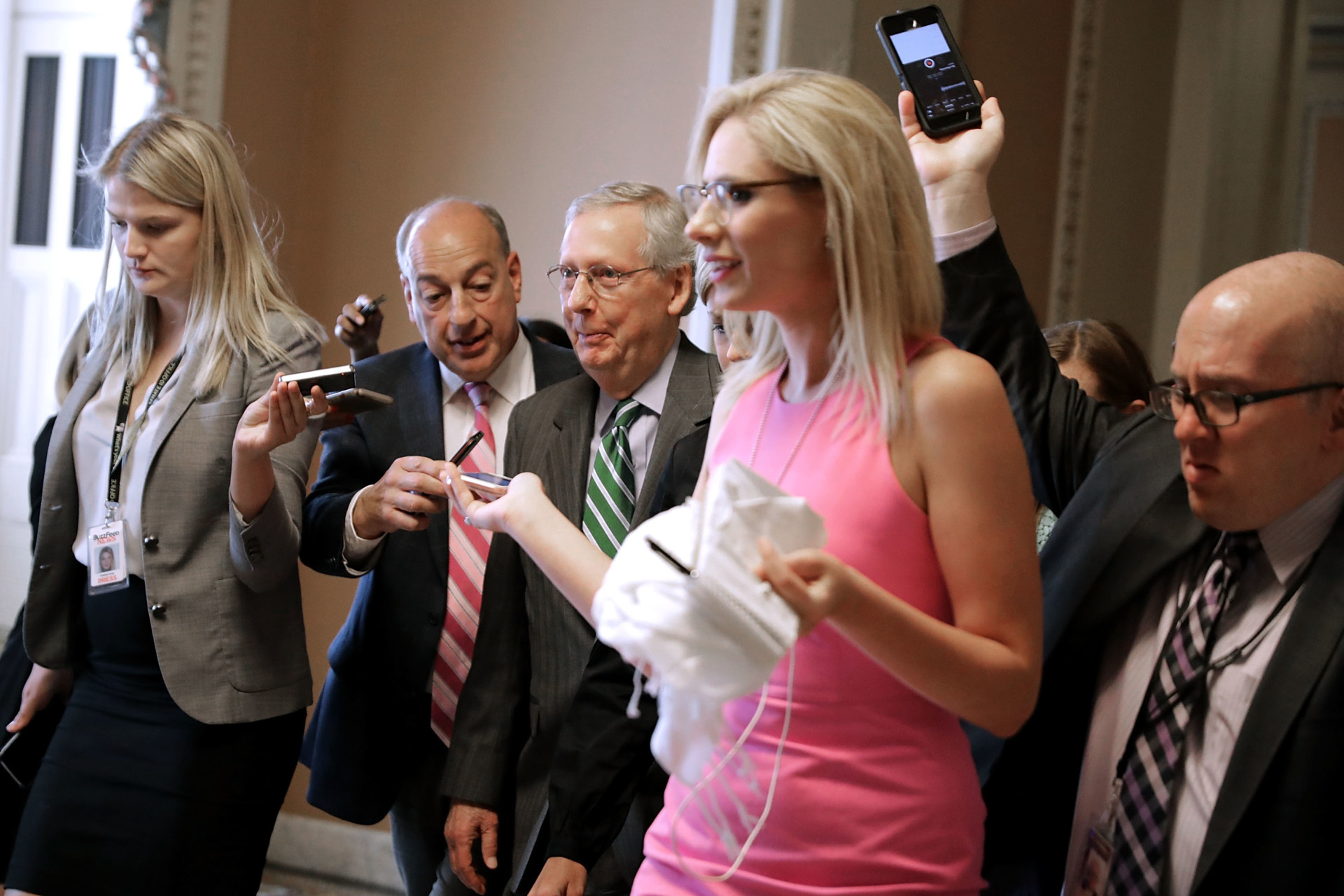 Left-leaning activists, health analysts and other opponents have spent much of the month bemoaning a lack of media coverage on Senate Republicans' secretive efforts to draft their legislation to repeal and replace significant parts of Obamacare.
Morning Consult polling from recent weeks shows they may have an argument, with a variety of news stories — many pertaining to President Donald Trump — resonating more with the American public.
A survey from June 15-19 found that just 22 percent of registered voters had heard "a lot" about how Senate Republicans were writing their draft of a bill — which was released Thursday and will likely be voted on sometime next week — to repeal and replace key parts of former President Barack Obama's signature 2010 health law. Forty-four percent said they had heard "some" about the process, while 34 percent said they hadn't heard much or anything at all about it.
It's a stark contrast from other big news stories to emerge since GOP senators began discussions on health care legislation after the House passed its American Health Care Act on May 4, with different aspects of the ongoing Russia saga featuring much more prominently in voters' attention spans at the time.
Almost half (48 percent) of registered voters said they'd heard a lot about Trump reportedly disclosing sensitive, classified information to Russian Foreign Minister Sergey Lavrov and Russian Ambassador Sergey Kislyak during an Oval Office visit last month. Roughly the same share (46 percent) said they'd heard a lot about the president's dismissal of former Federal Bureau of Investigation Director James Comey.
Comey's subsequent testimony before the Senate Intelligence Committee also drew a lot of attention from more than one-third (36 percent) of registered voters, according to another survey, the same share who said they'd seen a lot about Trump's decision to exit the non-binding Paris climate agreement.
And stories about Trump son-in-law and senior adviser Jared Kushner meeting with individuals with ties to the Kremlin also broke through with a larger share (28 percent) of registered voters knowing a lot about them than the Senate health care bill.
Given that the health care industry comprises about one-sixth of the economy and is consistently one of the top issues that Americans consider when they're casting their votes for elected officials, the lack of resonance among registered voters on the state of health care policy and politics in Congress lends credence to arguments among Democrats that they should spend less time talking about the Russia probe and more time talking about health care.
While voters say they haven't heard as much about Senate Republicans' process regarding their health care bill, Morning Consult data indicates they're taking what they hear very seriously. The largest swings on the generic ballot question — when voters are asked to choose between an unnamed Democratic candidate and an unnamed Republican candidate down the ballot — correlated with previous GOP activity on health care.
That was true again in the new Morning Consult survey, when Democrats doubled their advantage over Republicans (from 42 percent vs. 39 percent to 43 percent vs. 37 percent). That tipping of the scales also tracked with a swing in voter trust toward Congress' minority party on health care: Democrats held a 14-point advantage over Republicans on health care, up 5 points from the previous week.
Republican efforts to overhaul the health care system also appear to be bleeding into voters' perceptions of their capability to govern in general, as surveys have detected a loss of confidence in the GOP among voters on a variety of policy subjects.