Unpopular Among Voters, Pelosi Says She's 'Worth the Trouble'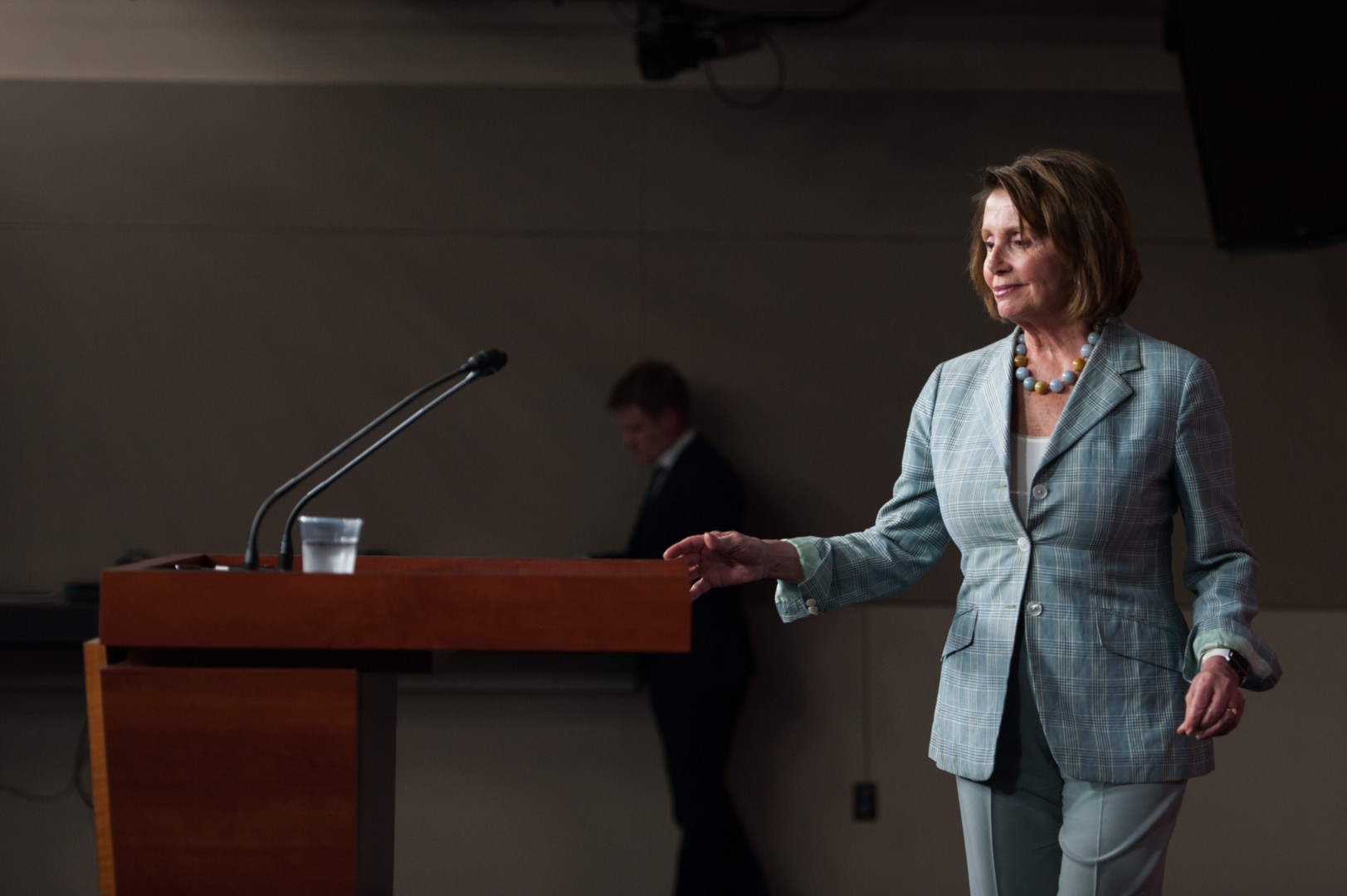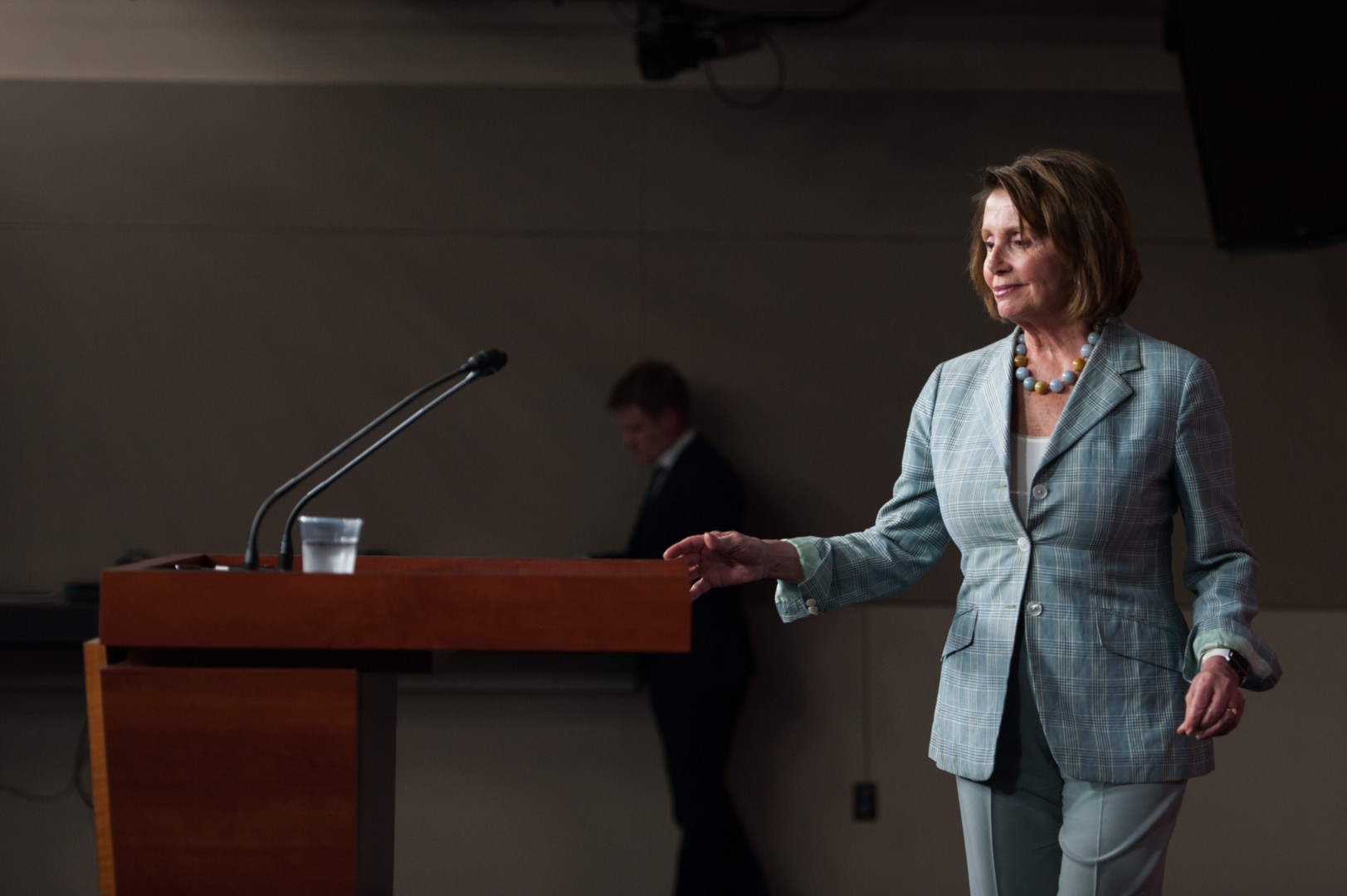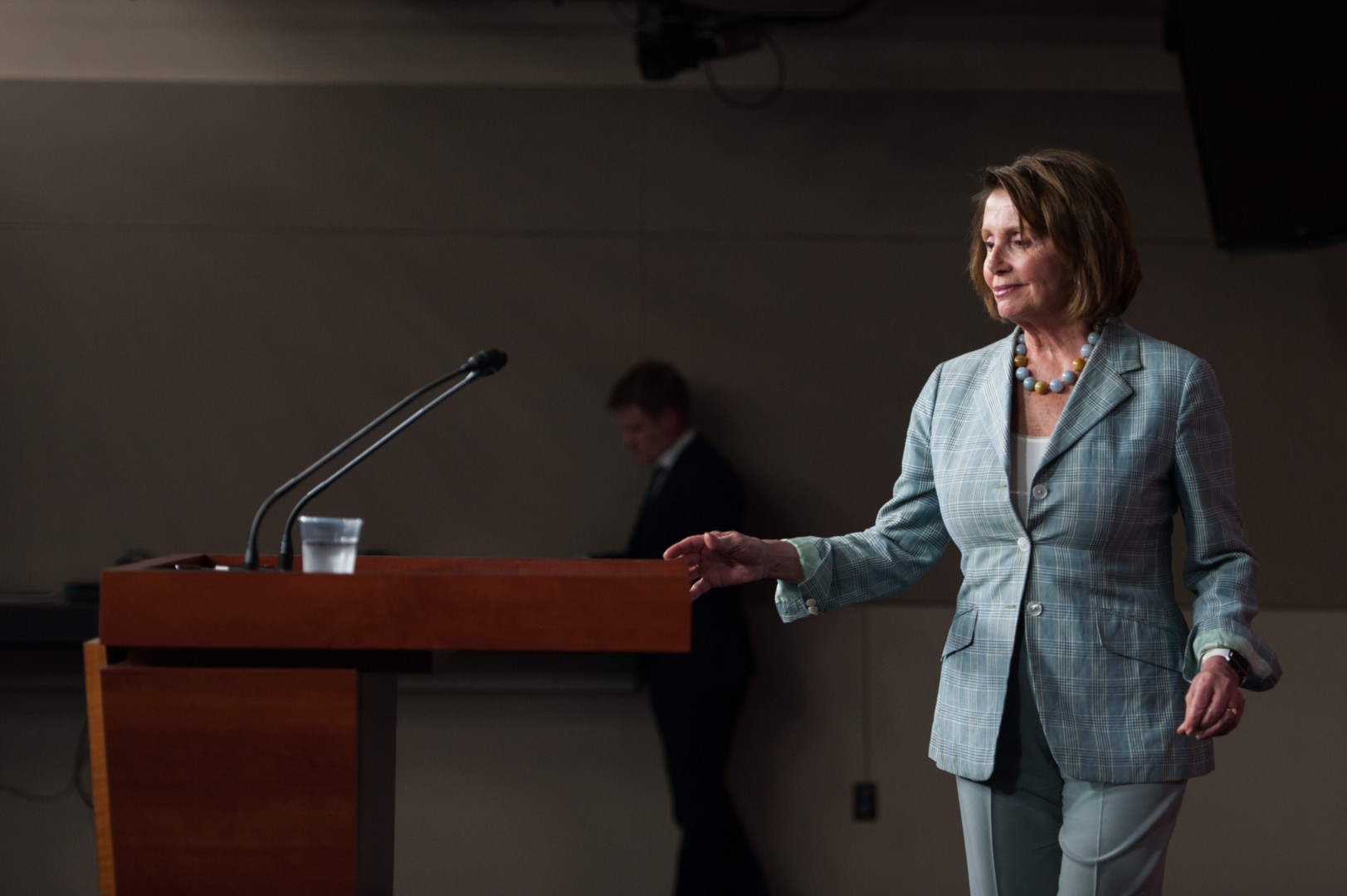 House Minority Leader Nancy Pelosi (D-Calif.) brushed off concerns raised by some in the House Democratic Caucus that she is dragging them down in competitive races, saying her legislative and fundraising prowess make up for any downsides to being seen with her.
Speaking with reporters on Capitol Hill two days after Democrat Jon Ossoff's stinging loss in Georgia's 6th District, Pelosi said to her critics: "I think I'm worth the trouble."
Ossoff was tied directly to Pelosi, and her San Francisco-centered base, in a number of Republican-funded campaign commercials targeting voters in the highly-educated and conservative suburban district he was hoping to win. It is a tactic that has been embraced since Republicans won back the House in 2010, and it worked again this time in high-profile contests in Montana and Kansas.
A handful of House Democrats — from Rep. Kathleen Rice (D-N.Y.) to Rep. Tim Ryan (D-Ohio), who Pelosi beat for re-election to her leadership post late last year — have raised fears that their party may not be able to win back the House with Pelosi leading the caucus.
Rep. Filemon Vela (D-Texas), who supported Pelosi's re-election last fall, told Politico on Wednesday, "I think you'd have to be an idiot to think we could win the House with Pelosi at the top." Such comments about Pelosi were highlighted by Republicans on Thursday in an attempt to illustrate a divided Democratic caucus.
In a post on Twitter, President Donald Trump — who is unpopular outside of his base and a featured villain in Democratic campaign commercials — said, "I certainly hope the Democrats do not force Nancy P out. That would be very bad for the Republican Party."
"They always want to choose our leaders," Pelosi said of Republicans criticizing her and others, such as former Senate Minority Leader Harry Reid (D-Nev.). "They usually go after the most effective leaders, because they want to diminish the opportunity that we have."
Nearly half of Americans (48 percent) have an unfavorable view of Pelosi, according to a Morning Consult/POLITICO poll. The only congressional leader who Americans disapprove of about as much is House Speaker Paul Ryan, who is viewed unfavorably by 45 percent of Americans.
Half of Democrats (49 percent) view Pelosi favorably, while 1 in 4 Democrats (26 percent) have an unfavorable view of her.
It is not clear that is reflected in Congress. At least during her leadership election, despite the public lashing she took by a number of lawmakers she was re-elected 134-63 by a secret ballot.
Pelosi said she respected critical opinions, but, "my decision to stay is not up to them."
"I feel very confident in the support that I have in my caucus," she said. "I'm a master legislator. I'm a strategic, politically astute leader. My leadership is recognized by many around the country, and that is why I'm able to attract the support I do."