McConnell Delays Vote on Health Bill Amid Mounting GOP Opposition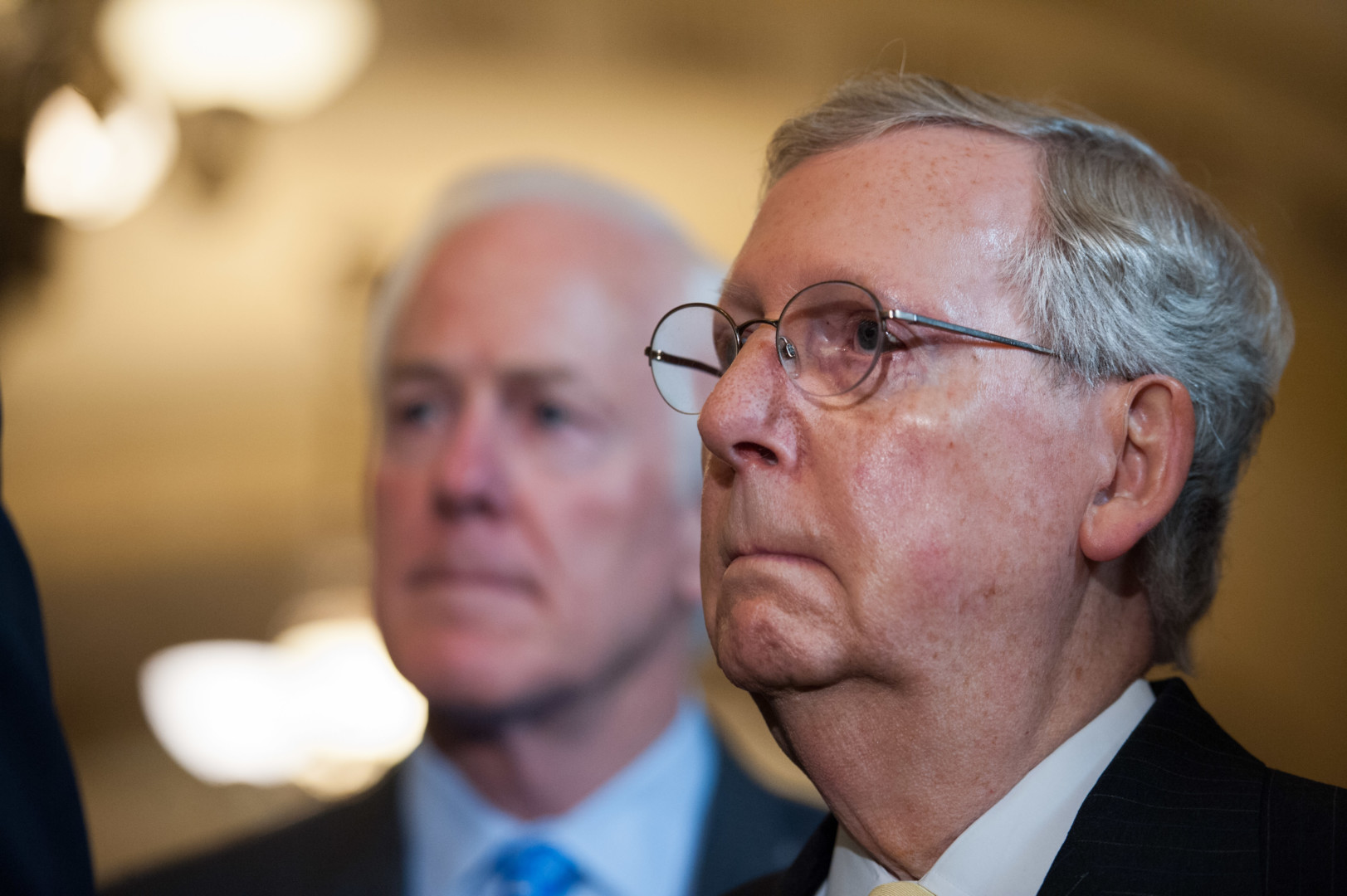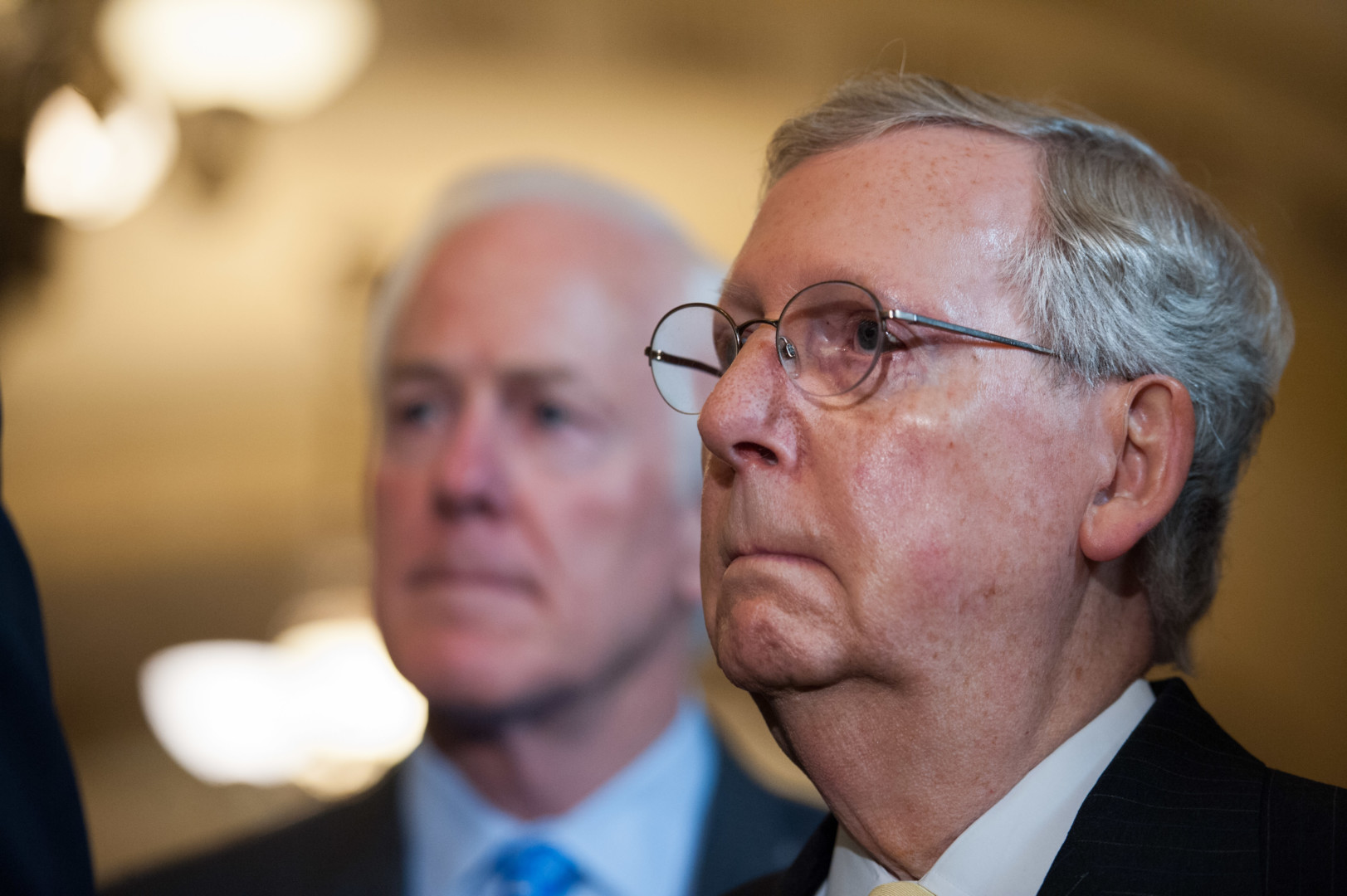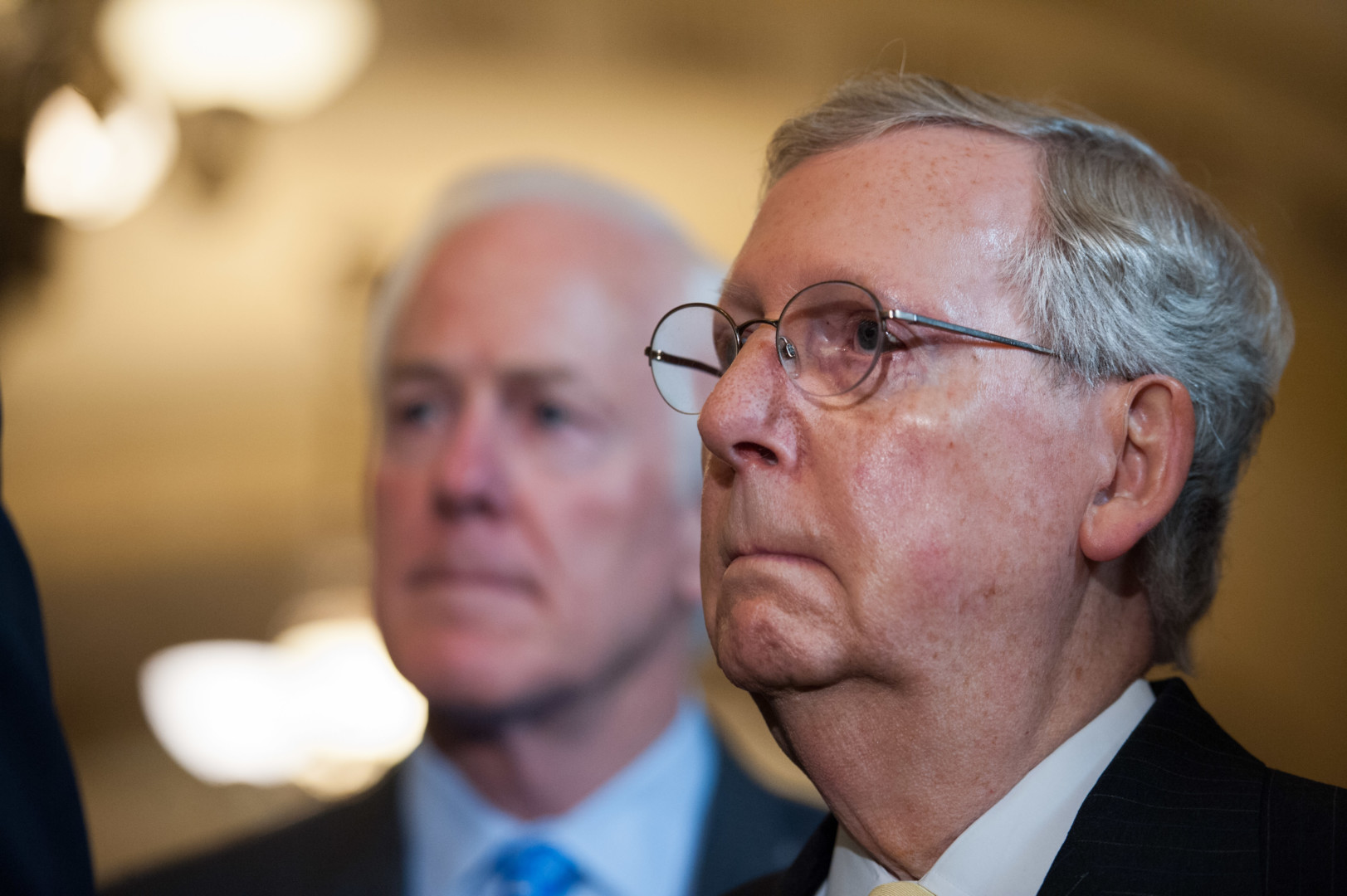 Senate Majority Leader Mitch McConnell on Tuesday delayed a planned vote this week on Senate Republicans' health care bill, amid mounting opposition from moderate and conservative members over central aspects of the plan to repeal and replace the Affordable Care Act.
"We will not be on the bill this week, but we're still working toward getting at least 50 people in a comfortable place," McConnell told reporters after a meeting with Senate Republicans that included Vice President Mike Pence and Chief of Staff Reince Priebus.
The Kentucky Republican and other senators headed to a meeting Tuesday afternoon with President Donald Trump, who McConnell said has been calling senators and lobbying them on the bill this week.
The majority leader said the fact that he was forced to nix a planned vote this week did not herald the end of the health care reform process. Still, the decision to delay the vote presents a significant setback for GOP efforts to repeal and replace Obamacare.
Republicans from the right and center are seeking a number of changes to the bill. The plan now is to rewrite the legislation with the goal of voting on it early next month, after the July 4 recess.
Opposition to the legislation intensified, especially from moderates, after a nonpartisan projection by the Congressional Budget Office released Monday showed 22 million more Americans would be left without health insurance by 2026 compared to projections under the ACA.
"What we have now is the opportunity to have new ideas scored by the CBO," Sen. Mike Rounds (R-S.D.) told reporters. "I think this is a good move on the part of leadership."
McConnell had hoped to rush the bill through the chamber this week — a difficult task given the Senate's narrow Republican majority. The caucus can afford to lose only two of their members, and before the vote was delayed, several senators stated they would oppose even a procedural vote on the bill this week.
"We're continuing to talk about it. It's a very complicated subject," McConnell said.
Four Senate conservatives announced their opposition shortly after the legislation was introduced, complaining it does not go far enough to lower premiums and undo former President Barack Obama's signature domestic achievement.
Centrist GOP senators, meanwhile, are concerned about the legislation's estimated $772 billion in federal spending cuts to Medicaid, the phaseout of Obamacare's Medicaid expansion and projected coverage losses. Twenty GOP senators hail from states that opted to expand Medicaid, and several of them are facing pressure from governors, including Ohio Gov. John Kasich, to oppose rolling back the program.
Asked if he would include Democrats in the process of reaching a future agreement, McConnell stated: "They're not interested."
"We're gonna press on. We think the status quo is unsustainable," he said.
Speaking shortly after McConnell, Senate Minority Leader Chuck Schumer was circumspect about the future of Senate Republicans' Obamacare repeal effort. He noted that Democrats would be willing to work with Republicans on health care only if they drop their plan to repeal the ACA. He also wants Republicans to hold meetings in public.
"We know the fight is not over, that's for sure," the New York Democrat told reporters.
Citing the CBO score, Schumer described the bill as "rotten at the core," and said: "Until Republicans abandon that rotten core, they're not going to succeed in winning the American people over and it makes them much less likely to get the bill done."