Polling Shows Why Pelosi Remains a Ripe Target for the GOP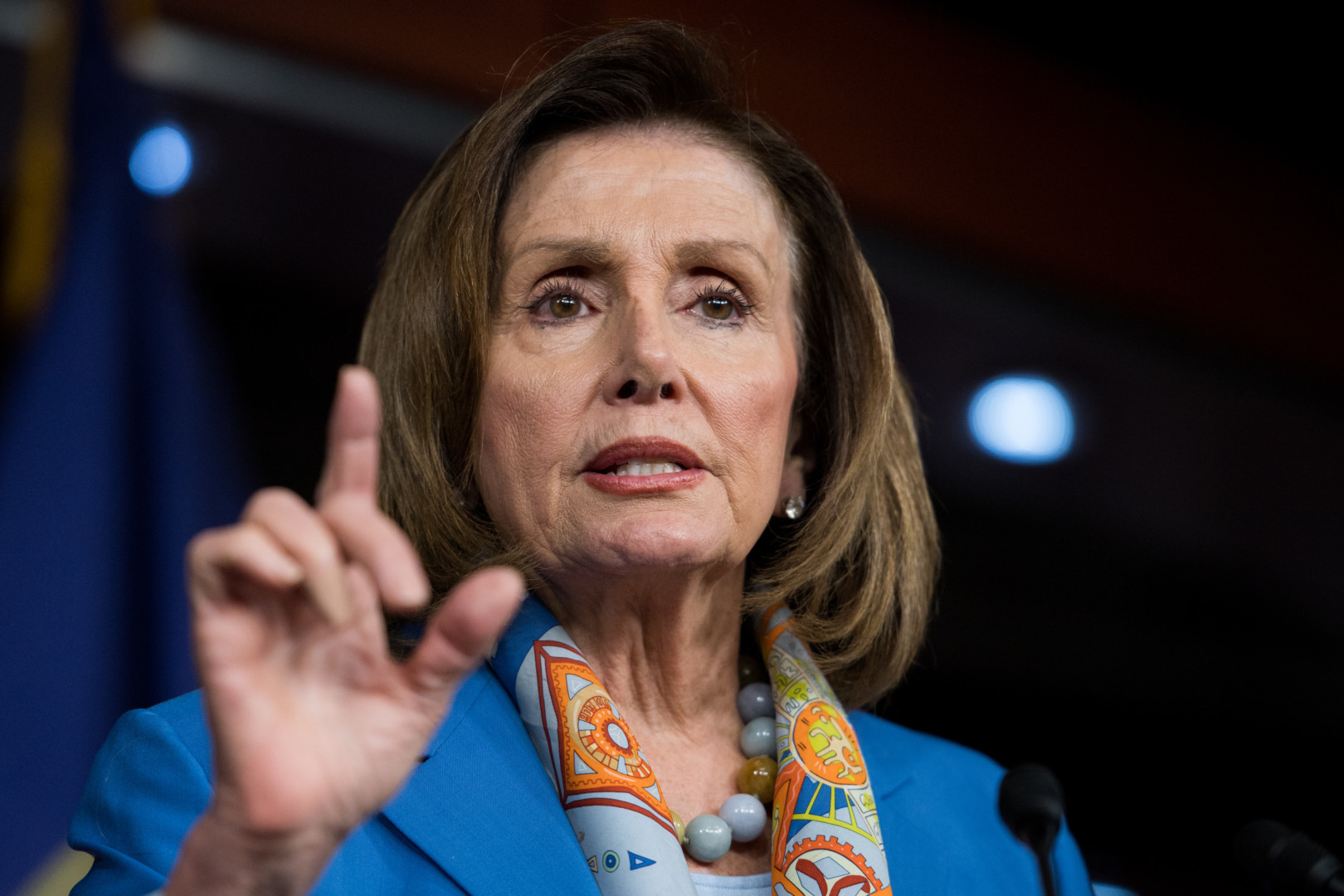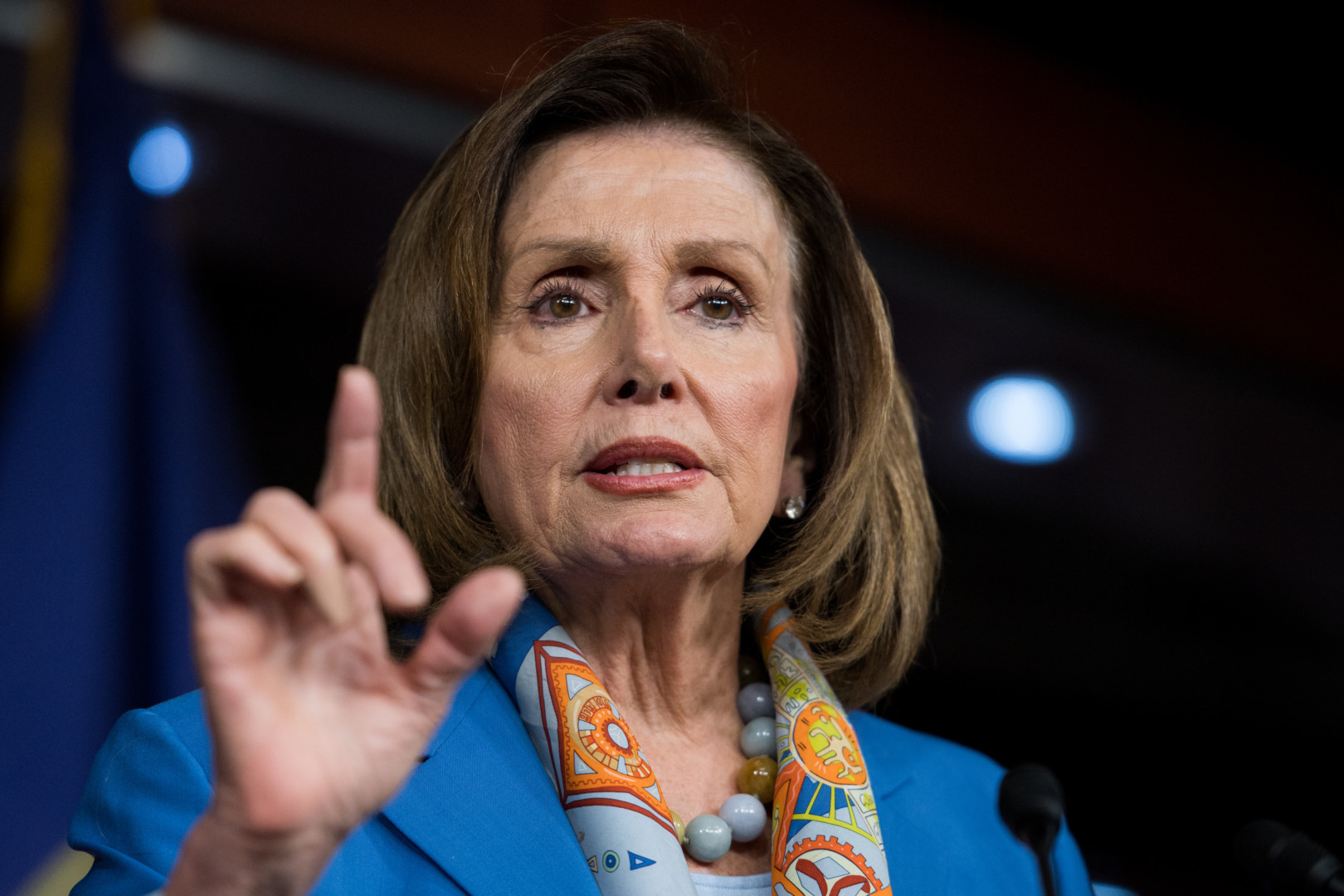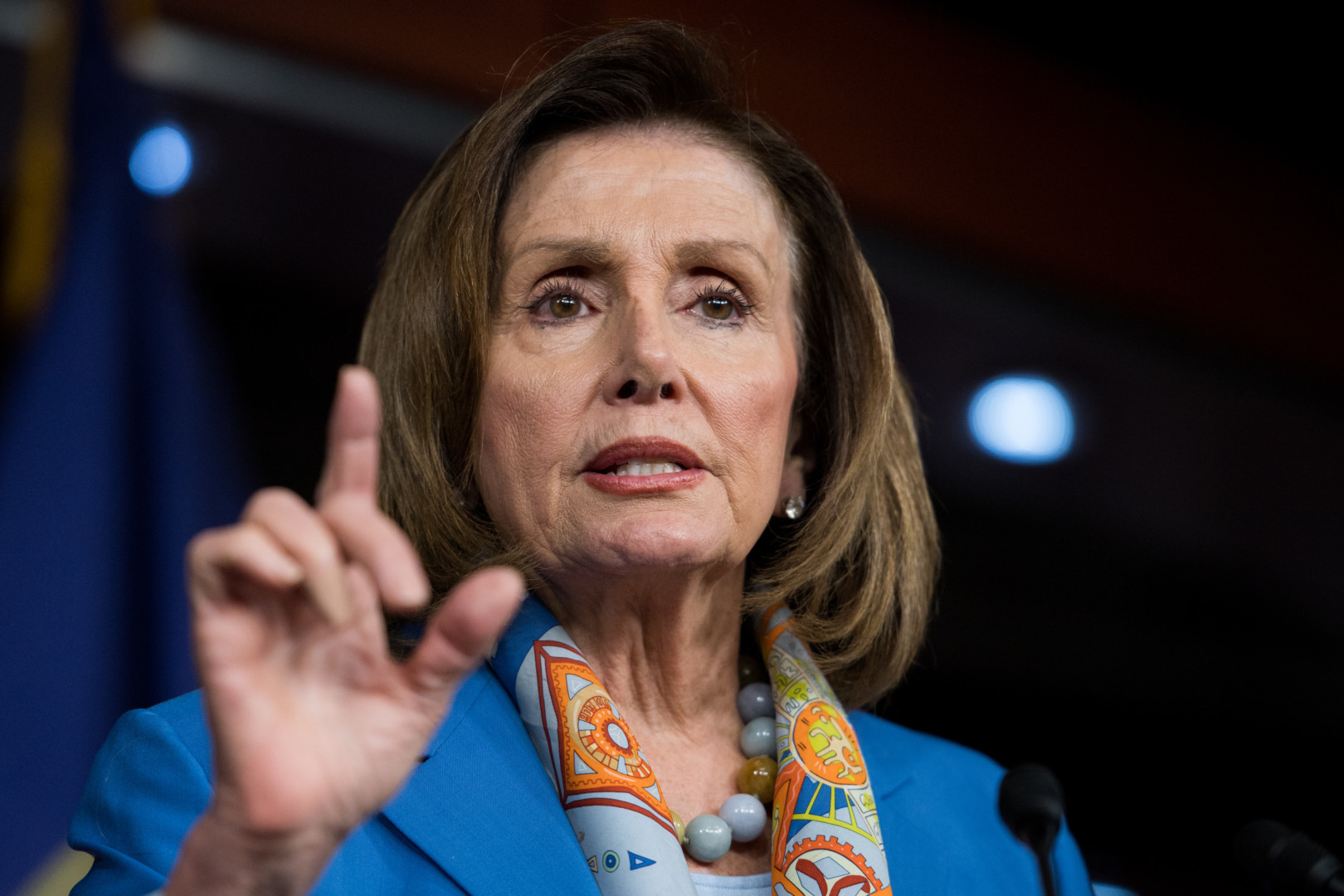 A former Democratic congressman seeking a comeback in 2018 isn't exactly embracing House Minority Leader Nancy Pelosi's continued perch atop the Democratic Caucus — but did not say he was fearful of it either, even as some other Democrats raise concerns that she's a political headache if not an outright liability.
Pelosi has played a starring role in Republican campaign commercials for several election cycles now, always as a villain pushing the name-your-Democratic-candidate/Pelosi agenda.
"To me, that's part of the problem with politics today," said former Rep. Brad Ashford of Nebraska, the first Cornhusker State Democrat elected to the House in two decades, who served just one term before losing his election last fall. "If just throwing a picture of Nancy Pelosi up in an ad is enough to win an election, that's unfortunate."
It is not all Republicans backing Don Bacon's successful campaign used to knock-off Ashford, who campaigned as an independent with a bipartisan voting record in Congress. But her likeness appeared in several campaign commercials in the last month of the 2016 campaign. In one spot, the Congressional Leadership Fund featured Pelosi alongside Democratic candidate Hillary Clinton, who was struggling at the time. The message? "He's not your voice in Congress, he's theirs."
Ashford was not alone. In New York's competitive 24th District last fall, the National Republican Congressional Committee said the Democratic candidate, Colleen Deacon "will vote with Pelosi, not us." She lost to Republican Rep. John Katko, 61 percent to 39 percent, in a district Democrats had narrowly won in 2012 before Katko's victory in 2014.
Backing Mia Love in Utah, the Congressional Leadership Fund used a one-two punch in a television commercial, noting the Democrat, Doug Owens, had given money to Hillary Clinton and "taken money from Nancy Pelosi – he's really liberal." The spot said Rep. Mia Love, who won the seat for the GOP in 2014, would be a check on Clinton and Pelosi. She won, 54 percent to 41 percent.
Pelosi also appeared in ads targeting Democratic candidates Rob Quist in Montana and Jon Ossoff in Georgia, both of whom lost in special elections in Republican districts earlier this year.
Corry Bliss, the executive director of the CLF this cycle, described Pelosi as "toxic" among voters during an interview last week. "She's even worse than Hillary Clinton," he said. "I hope she never retires!"
Pelosi views it another way. Speaking with reporters last week, she said, "I believe one of the reasons they did it is because I'm an effective leader," pointing to the passage of the Affordable Care Act and the Dodd‑Frank banking regulations under her brief speakership alongside a Democratic president.
Among the overall electorate, 46 percent of Americans have an unfavorable view of Pelosi, compared with 30 percent who view her favorably, according to a new Morning Consult/POLITICO poll.
Pelosi doesn't fare conspicuously worse than other congressional leaders, including House Speaker Paul Ryan (R-Wis.). Ryan is viewed unfavorably by 42 percent of Americans and viewed favorably by 37 percent. Pelosi is particularly energizing to Republicans, who disapprove of her more than Democrats approve of her: 63 percent of GOP voters view her unfavorably, while 49 percent of Democrats view her favorably.
A quarter of Democrats said they have an unfavorable view of their House leader, while 21 percent of Republicans said they viewed her favorably.
Drew Hammill, Pelosi's deputy chief of staff, said in an email, "In another survey this week, Leader Pelosi fared better among her party than Speaker Ryan did by five points." He noted her remarks last week about how Republicans "$100 million or so" against her, while even more was spent to promote Ryan nationally as the 2012 vice-presidential nominee.
In the face of recent attacks, Pelosi has expressed confidence in her ability to maintain her top perch.
"One is one, two is a couple. Three is a few. Some is some," the Californian said, downplaying the handful of lawmakers who called for her to step aside. "But I feel very confident in the support I have in my caucus."
Last fall, Pelosi won re-election to her leadership role with support from more than two-thirds of the Democratic Caucus. But among voters, her support is weaker when asked if Pelosi should stay on as minority leader. That's particularly acute among the overall electorate, but also Democrats.
Four in 10 Democrats (41 percent) said Pelosi should remain their party's leader in the House, while 43 percent of Americans said she should be replaced as minority leader. Only 27 percent of Democrats think Pelosi should go, while 26 percent of Americans said she should stay.
More than a third of Democrats (36 percent) said things have been "mostly good" for the party under her leadership, which led the party to take back the House from Republicans in 2006, only to lose it four years later. Two in 10 Democrats (19 percent) said things have been "mostly bad" for her party.
Party strategists on both sides of the aisle have been wary of making 2018 predictions in a political environment as uncertain as this one, but voters are not. Republicans are more confident in their ability to keep the House than Democrats are in taking it back after their loss in 2010.
Nearly 3 in 4 Republicans (74 percent) said their party would keep the majority, compared with 53 percent of Democrats who said their party would win. More than 4 in 10 voters (43 percent) predicted Republicans would retain control. Just 28 percent said they thought Democrats would win a majority in 2018.
On the generic ballot test in the most recent survey, voters were split, 42 percent to 40 percent, when asked if they would vote for the Democratic or Republican candidate for Congress.
Speaking by phone from Omaha, Ashford said he did not think voters in his town would take into account whether or not he voted for Pelosi as speaker in the past or would do so again when they head to the polls next fall, even as Republicans have signaled they will hit him again for it.
The CLF released a memo Tuesday citing its own polling showing 6 in 10 voters in Nebraska's 2nd District had an unfavorable view of Pelosi — higher than any of the other 11 competitive races on its list (they polled 400 voters there in the last 60 days).
"I haven't gotten to that in my head, deciding what I'd do," he said when asked if he would vote for Pelosi again. "That's inside baseball. The Republicans may have been effective in using it. I just don't think it's a factor here."