Schumer Makes Bipartisan Pitch for Health Care Reform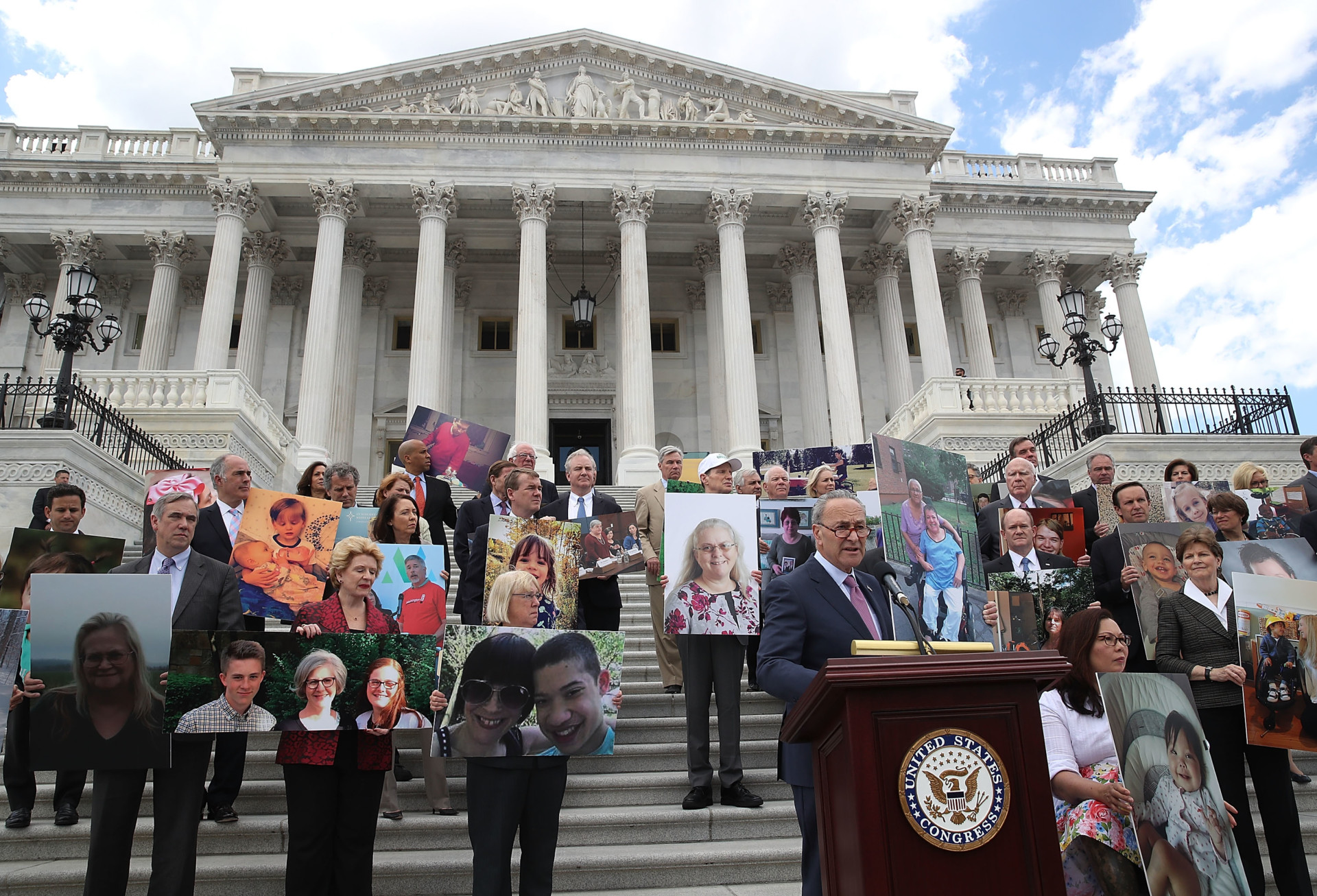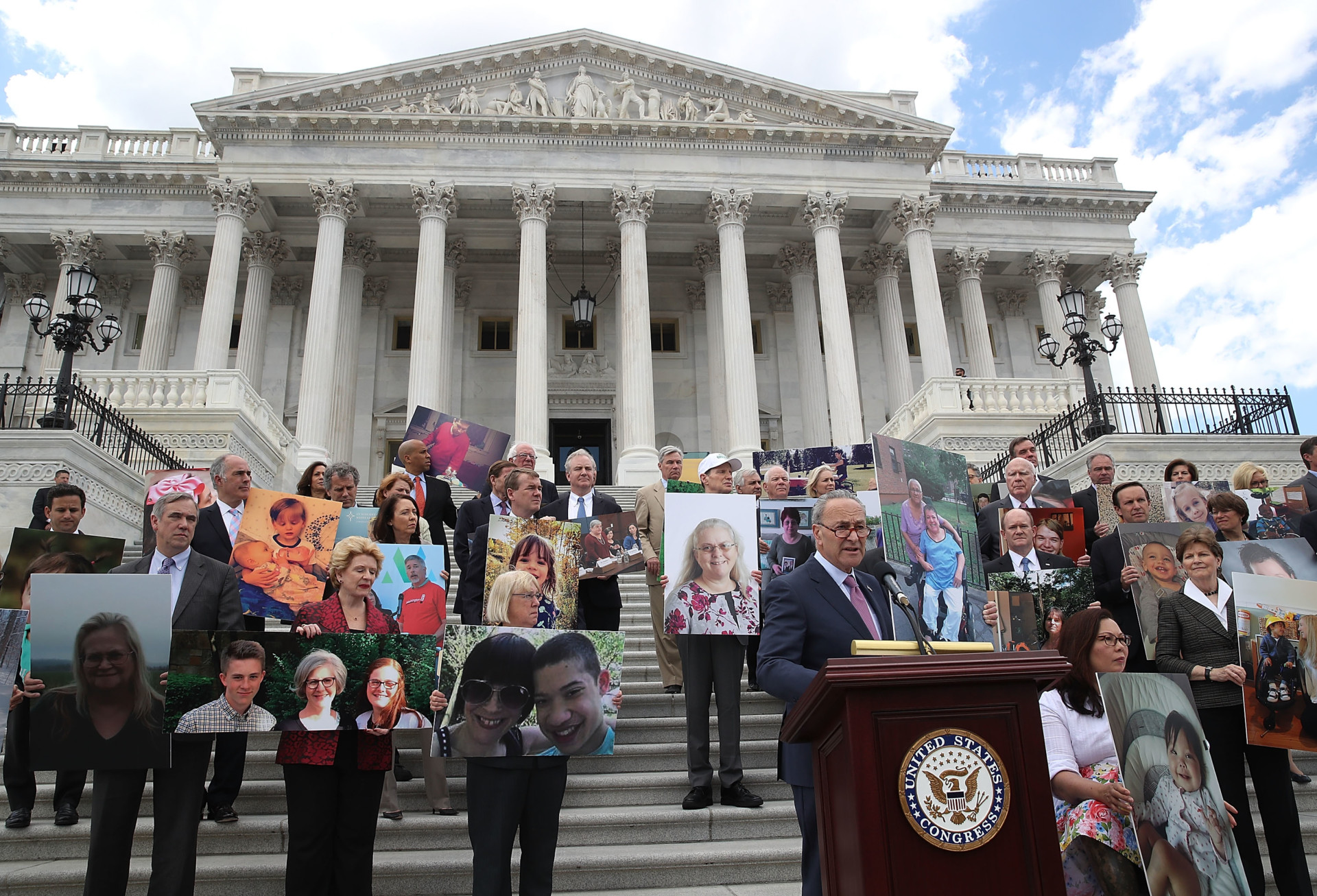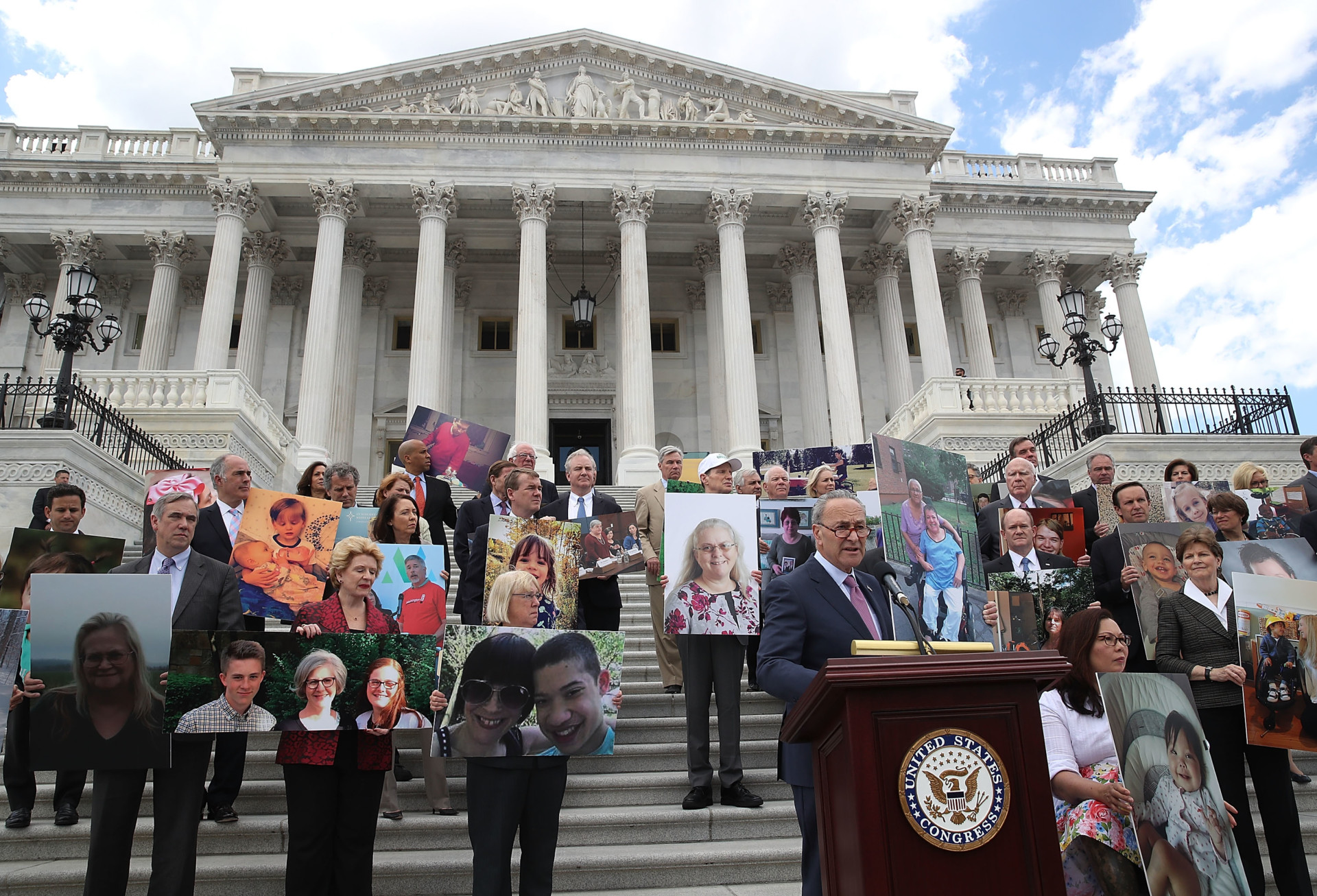 Senate Minority Leader Chuck Schumer reiterated his pitch to President Donald Trump and Senate Republicans on Wednesday, calling for a bipartisan approach to fixing Obamacare as the GOP's effort on its health care overhaul remains in limbo.
"So, I'd make my friends on the Republican side and President Trump an offer: Let's turn over a new leaf. Let's start over," the New York Democrat said on the Senate floor as he called on GOP leaders to drop their push to repeal the taxes that help fund the Affordable Care Act, along with their proposed $772 billion cut to Medicaid.
Related: Most Voters Oppose Senate Health Care Bill's Cuts to Medicaid
Instead, Schumer said, all senators and Trump should come together for a "new bipartisan way forward on health care in front of all the American people" to discuss what the country is "really concerned about: premiums, deductibles, the costs and quality of health care."
Morning Consult surveys from the past few months show a strong appetite for bipartisan reform to former President Barack Obama's 2010 health care law, with an increasing share of Republican voters embracing that view. A mid-June survey found that 65 percent of registered voters prefer that Republicans in Congress compromise with Democrats to reach bipartisan reforms on health care, while just 18 percent said Senate and House Republicans should handle the overhaul on their own.
That sentiment was shared by 78 percent of Democrats, 62 percent of independents and 54 percent of Republicans. The support among GOP voters for a bipartisan approach to health care reforms was up 5 points from a Morning Consult survey in late May when 49 percent of those respondents said GOP leaders should compromise. The share of Republican voters who said it should be a majority-only exercise also fell during that time frame, from 36 percent in late May to 32 percent in mid-June.
In his effort to pass Republican-only legislation addressing the issue, Senate Majority Leader Mitch McConnell (R-Ky.) has been unable to thread the needle between the most conservative members of his caucus, who say the GOP's current legislation doesn't go far enough in repealing Obamacare — and more centrist-minded members, many of whom represent states which expanded Medicaid.
And while growing numbers of Republicans back bipartisan work on the issue, polling also shows many GOP voters side with those conservatives, such as Sens. Rand Paul of Kentucky and Mike Lee of Utah, suggesting the base isn't prepared to give up too much ground in the policy debate.
A plurality of GOP voters (31 percent) said in a new Morning Consult survey that the current Republican plan doesn't go far enough in replacing Obamacare, compared with 18 percent who said it went too far and 28 percent who thought it made the right amount of changes. However, there seems to be a fair amount of confusion about the plan, as roughly a quarter (23 percent) said they didn't know or had no opinion.