Most Voters Oppose Senate Health Care Bill's Cuts to Medicaid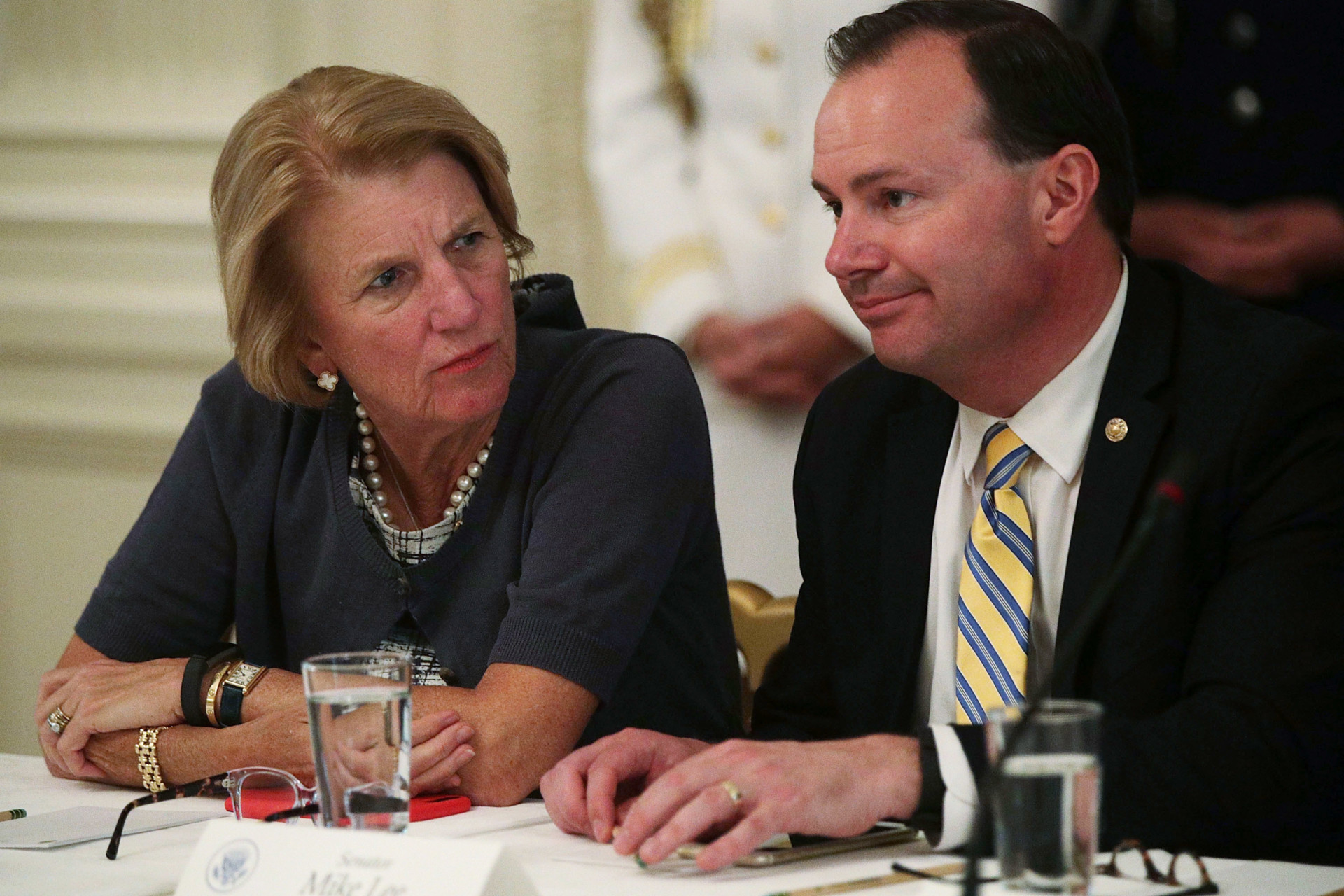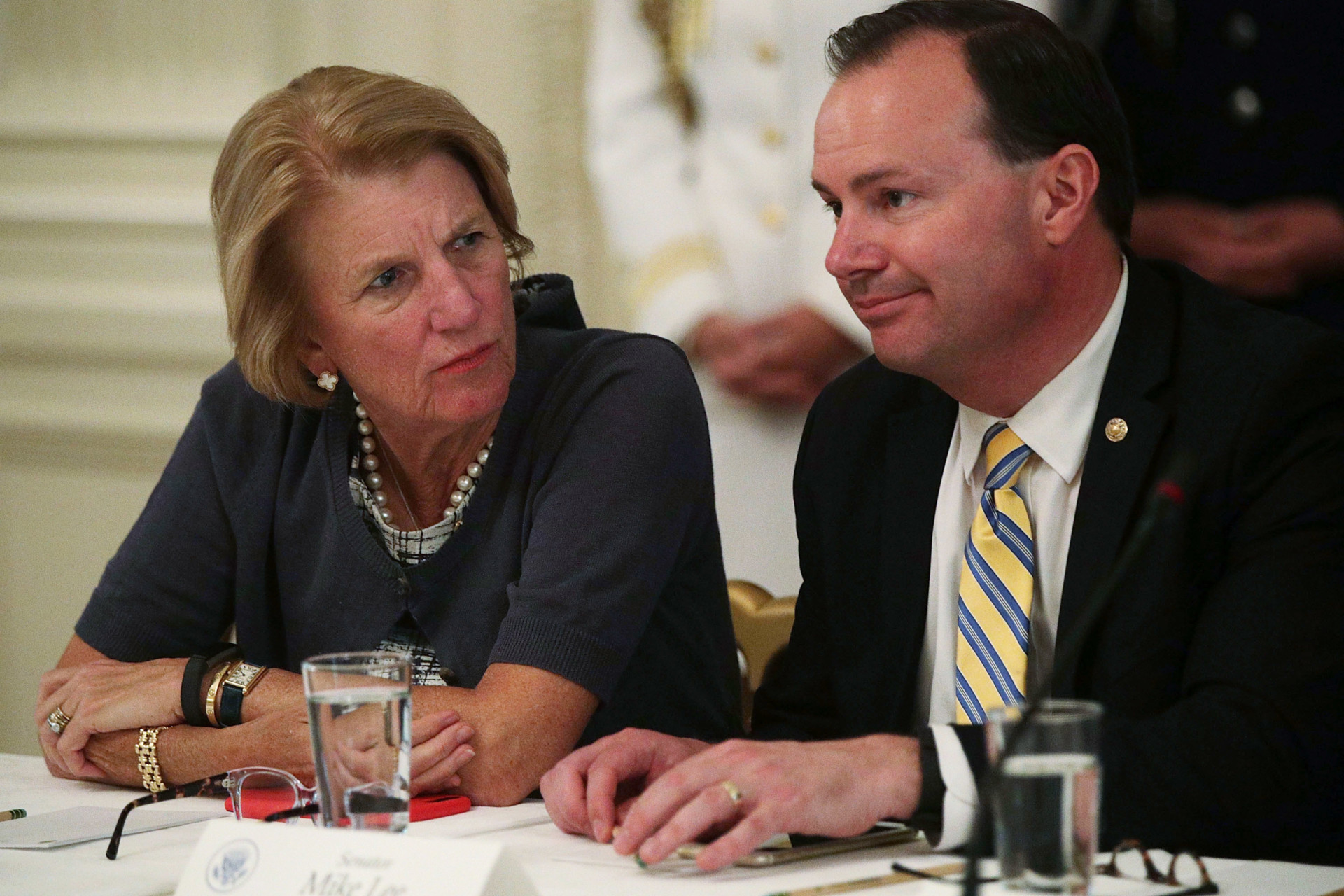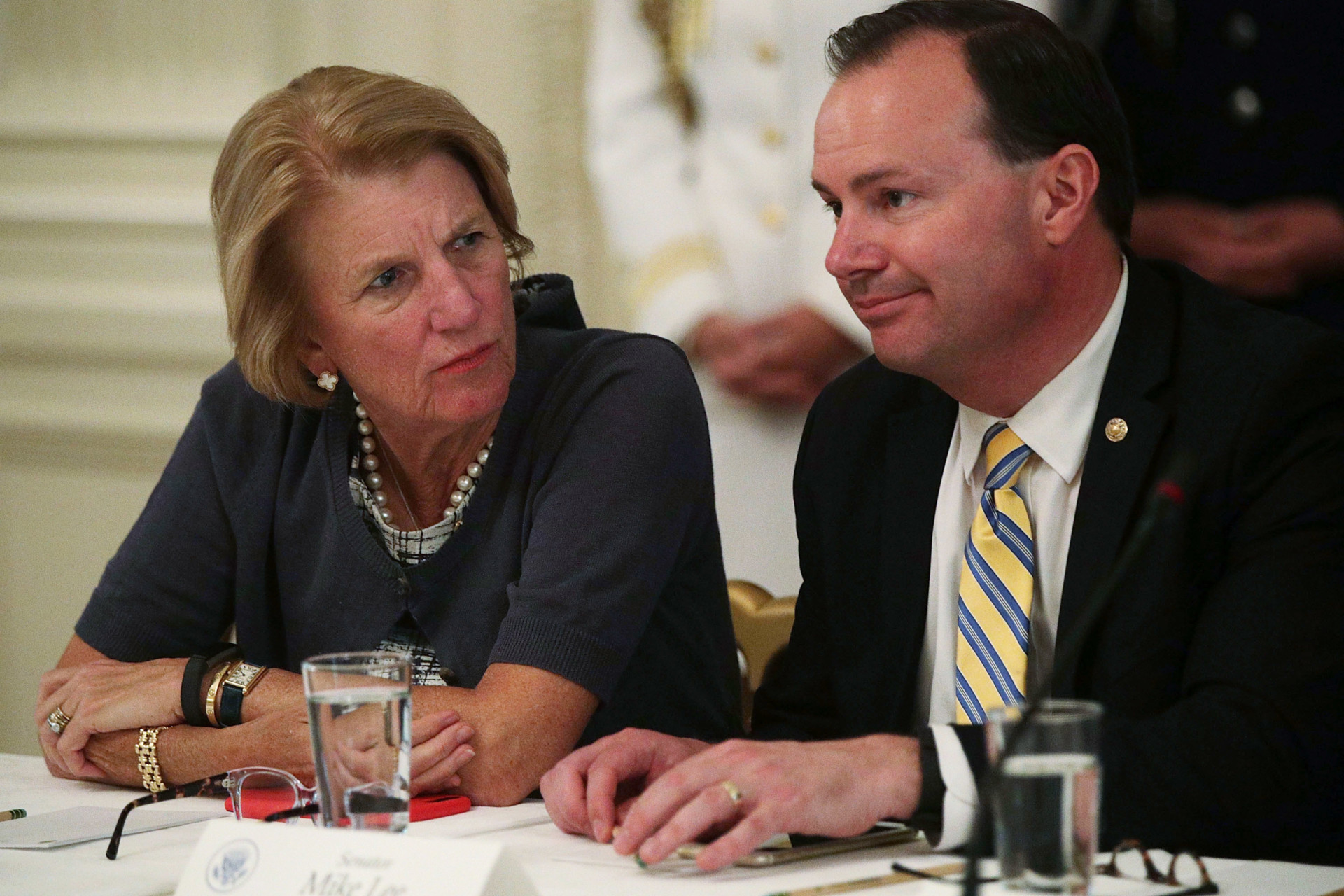 A majority of voters disapprove of the spending cuts to Medicaid in the Senate GOP's bill that would repeal and replace significant parts of the Affordable Care Act, according to a new poll.
Fifty-three percent of registered voters in a Morning Consult/POLITICO survey said they object to how the Senate legislation would gradually reduce federal Medicaid payments to states, while 27 percent of respondents said they support the plan. One in five voters said they don't know or have no opinion on the matter.
The Medicaid cuts and projected coverage losses under the Senate measure have cast doubt on whether Republican leaders will be able to muster enough votes for passage. Senate Majority Leader Mitch McConnell on Tuesday delayed a vote previously planned for this week amid mounting opposition from moderate and conservative members.
Shortly after McConnell's announcement, two centrist GOP senators – Rob Portman of Ohio and Shelley Moore Capito of West Virginia – said they oppose the current language in the bill, citing cuts to Medicaid as one reason.
In addition to GOP senators being divided over how the bill affects Medicaid, President Donald Trump's supporters and Republican voters are also split.
Thirty-nine percent of Trump voters said they support the cuts, while 41 percent said they oppose them. For GOP voters overall, 41 percent approve and 41 percent disapprove. Twenty percent of Democratic and independent voters said they back the proposed cutbacks to Medicaid.
Trump has praised the legislation, even though enactment would break his campaign pledge to not cut Medicaid spending. His fiscal year 2018 budget proposal also called for lower funding for the federal program.
The Senate Republican bill would reduce spending on Medicaid by $772 billion, lowering state payments until 2025, when the deepest cuts are slated to take effect, according to a cost estimate by the nonpartisan Congressional Budget Office. Starting in 2025, Medicaid payments would be pegged to the consumer price index for all goods, which typically increases at a slower pace than health care inflation.
The Senate GOP plan would also end enhanced funding to states that opted to expand Medicaid, a proposal that is opposed by a plurality (46 percent) of voters, according to a Morning Consult poll from May. The CBO estimates that enrollment in the program would fall 16 percent by 2026 if the Senate bill were signed into law. As of April, more than 70 million Americans were enrolled in Medicaid and the Children's Health Insurance Program, according to government data.
Public approval of the 2010 law that Republicans are trying to replace remains at a historic high, with half of voters saying they support Obamacare, and 43 percent saying they oppose it.
Poll respondents appeared to have some familiarity with the Senate bill, with 74 percent saying they have heard a lot or some about the legislation.
Voters also suggested they are more receptive to several policies in the Senate bill that diverge from the House-passed American Health Care Act. Sixty-eight percent of voters said insurers should not be able to deny coverage to people who have pre-existing conditions — protections that are included in Obamacare and in the Senate's measure.
Fifty-five percent of voters said they support basing tax credits on a person's income, as is the case with current law and with the Senate's proposal. The House bill would use a person's age to determine the tax credits.
However, voters were split on several parts of the Senate measure that would roll back central parts of the Affordable Care Act.
Forty-five percent of voters said states should be able to waive a requirement that all health plans cover 10 essential health benefits, including maternity care, hospitalizations and mental health treatment, while 35 percent said the provision should not be in the bill.
Forty-three percent of voters oppose eliminating Medicaid funding for Planned Parenthood for one year, while 34 percent said they support it.
The online survey conducted June 22 through June 24 consisted of 1,994 registered voters and has a margin of error of plus or minus 2 percentage points. Full results are here.