To Avoid Senate Primary Fight, Missouri Republicans Want Hawley to Decide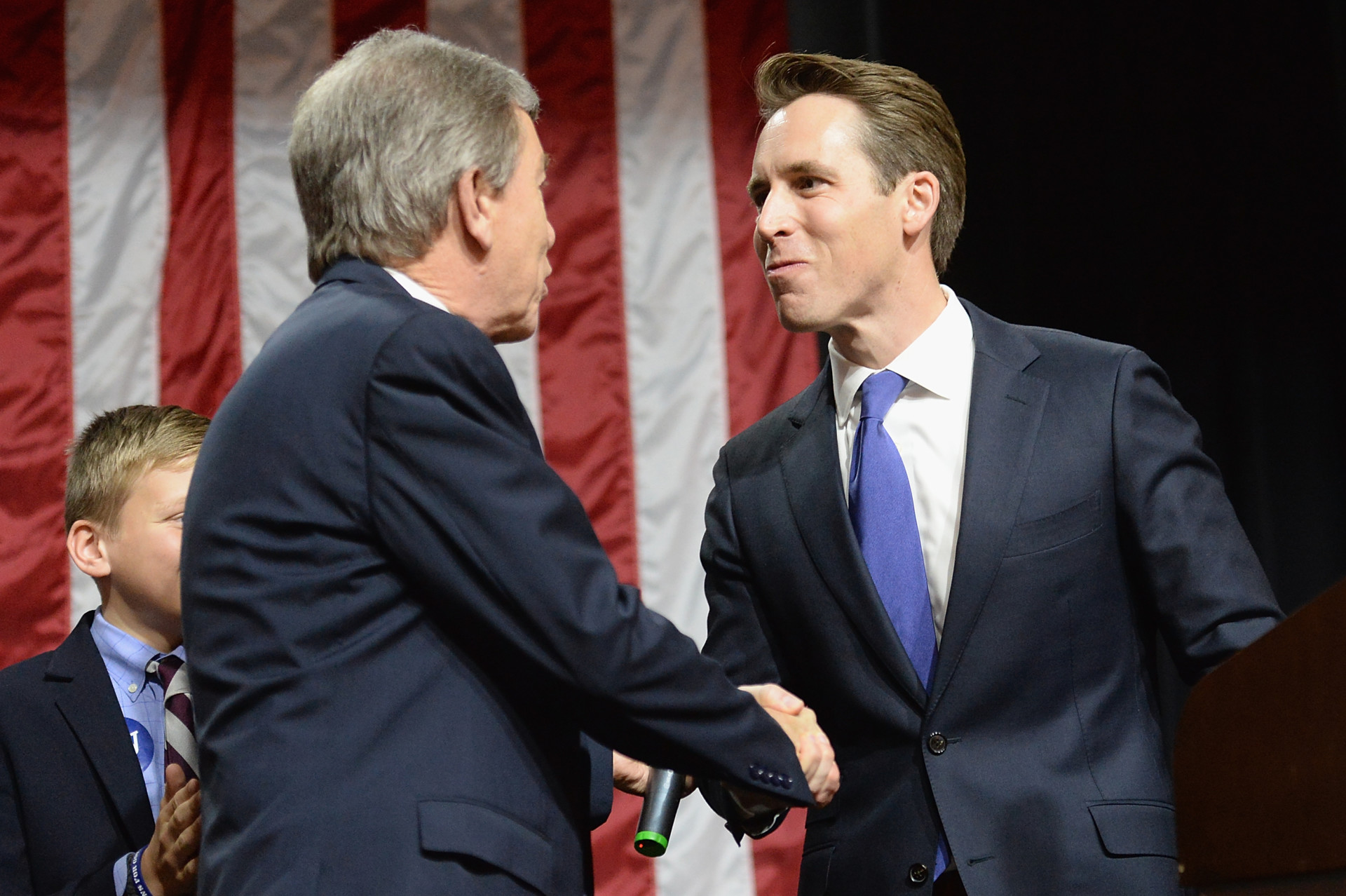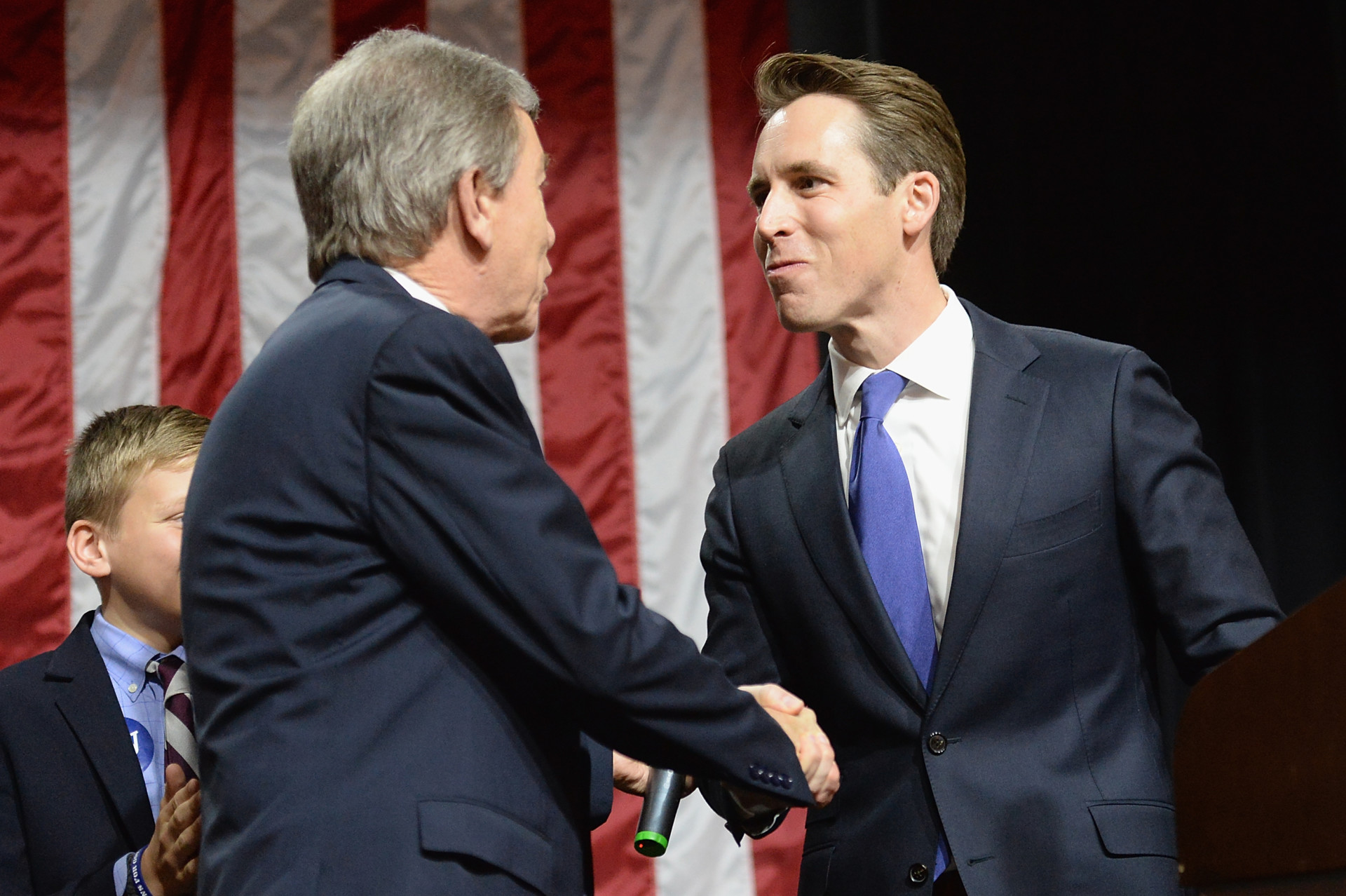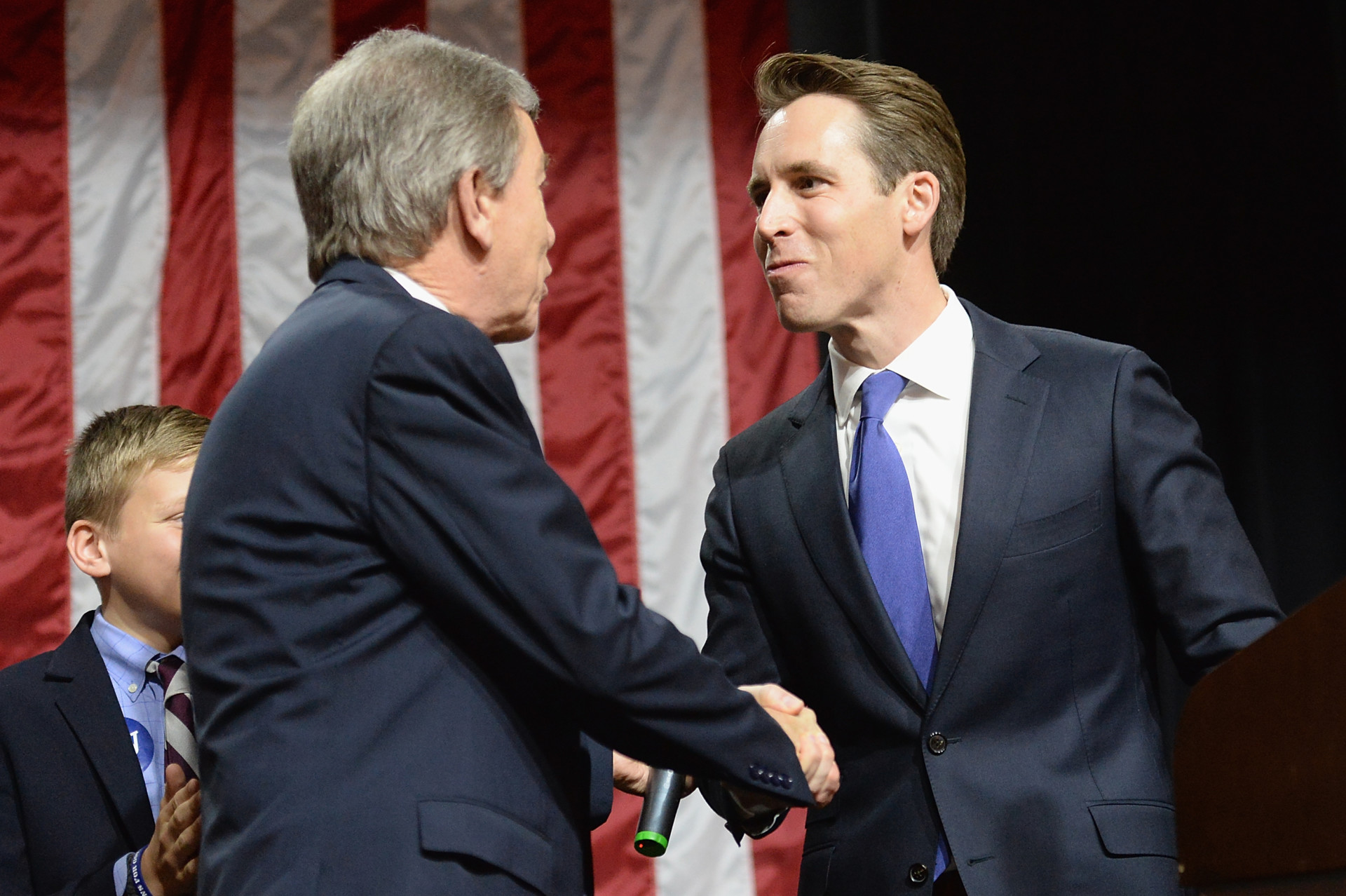 Rep. Ann Wagner's decision not to run for Senate has left Republicans in Missouri scrambling to lock down a candidate to challenge Sen. Claire McCaskill, with many turning first to the state's young attorney general with sterling academic credentials, Josh Hawley.
A Supreme Court clerk-turned-law school professor who won his first elected office last fall, Hawley secured a comfortable margin of victory over his Democratic rival after a brutal primary campaign against a state senator who had long angled for the job.
But against McCaskill, an agile red-territory Democrat who has been on the Show Me State's political scene for nearly four decades, Republicans are hoping to avoid such an intra-party fight. The last GOP nominee against her, then-Rep. Todd Akin of "legitimate rape" infamy, offers a cautionary tale of what can happen in primary races-gone-awry. Now, as in 2012, McCaskill is considered one of the most vulnerable senators up for re-election.
"Republicans will want to avoid a contentious primary given what happened in 2012, when a divided Republican primary field wound up working in Sen. McCaskill's favor," said James Harris, a Missouri-based Republican consultant.
Harris helped Hawley get his feet on the ground politically, organizing a tour for the Stanford and Yale Law graduate in 2014 and 2015 to talk about his peripheral involvement in the Supreme Court case challenging Obamacare's contraception mandate. It also happened to put the professor, now 37, in front of conservative voters across the state.
"If he chooses to run, I believe Attorney General Hawley would be a rock star candidate for Republicans, among the strongest nationally," said Harris, who no longer works for Hawley's campaign.
Hawley won his primary last year, 64 percent to 36 percent, after airing a commercial that took a subtle jab at his rival and other "career politicians just climbing the ladder, using one office to get another."
If Hawley wants to do that, too, and take the reins of his presumed status as heir apparent to the Senate nomination with Wagner out of the way, a mix of more than a half-dozen Republican strategists and officials in Missouri interviewed in the days since Wagner's announcement agree he should decide sooner rather than later, in order for the party to refocus its efforts against McCaskill. She is currently raising money that can be used in a federal campaign and is traveling the state in a long, campaign-style town hall tour.
Hawley has been quiet since the Wagner news. Neither Hawley nor a political consultant who now represents him responded to requests for comment on Wednesday and Thursday. It is not just the press who is in the dark: Republicans close to Hawley describe him as genuinely conflicted — considering a campaign, but also considering his young children in Missouri and his own possible judicial aspirations that could be sullied by a matchup as partisan as a Senate race.
Hawley is armed with the support of a handful of campaign donors, including former Sen. Jack Danforth, a Missouri GOP elder statesman, who had penned an open letter urging him to run even before Wagner left the race.
The group of GOP brass, along with former U.S. Ambassador to Belgium Sam Fox, command the attention of Republican officials such as Sen. Roy Blunt (R-Mo.), who has had the ear of Senate Majority Leader Mitch McConnell (R-Ky.) about the race. A Republican close to Hawley said the state attorney general had spoken with McConnell about the race before Wagner's exit. McConnell's spokesman would not comment.
Hanging over Hawley's head is the possible charge of hypocrisy over ladder-climbing. Donors and other supporters think that can be overcome. One Republican state lawmaker, who spoke privately to discuss party strategy, said Hawley "can make the argument that there is a gap that needs to be filled. But he should do it soon. Other people are looking at it hard this week."
Chief among them is state Treasurer Eric Schmitt, according to Republicans close to him. Then a state senator, he went unchallenged in the 2016 primary but got fewer votes than Hawley in the general election. Neither he nor Hawley would have to step down from their current jobs in order to run for Senate, meaning less pain for the GOP were they to lose to McCaskill.
Schmitt did not respond to a request for comment.
"Eric Schmitt is an extremely attractive candidate for the Senate: smart, conservative, good name ID, won statewide huge last cycle," said Gregg Keller, a St. Louis political consultant and former executive director of the American Conservative Union. "Whether him or Josh Hawley, I'd expect us to have an attractive, conservative, consensus candidate to take on McCaskill."
Keller, like others, said Hawley has a "matter of weeks" to decide if he will run in order to keep the field clear for himself.
Along with Schmitt, Republicans in Missouri say others, such as Rep. Vicky Hartzler, who had previously ruled out a run, Rep. Jason Smith, and lawyer David Wasinger are considering entering the race with Wagner gone. Harris said another Missouri official, Gov. Eric Greitens, would be a strong candidate, though an adviser to the first-term governor said all eyes are on Hawley.
Wasinger said he is "evaluating" a campaign. Hartzler did not respond to a request for comment, but for his part, Smith said Thursday, "I've been saying for months it's too early to coronate a candidate to take on Claire and it still is."
"Missouri is full of qualified folks on the Republican side, from sitting statewide officeholders to everyday ordinary citizens," he said. "I'm sure the right person will emerge to give us the best chance at winning in 2018."
But privately, other Republican officials are wary of a big fight. One state lawmaker, when asked about the prospect of a wide-open August primary, said in a text message, "If Josh doesn't run, then it's a dogfight."
Correction: A previous version misspelled Eric Schmitt's last name on second reference.