Only One Senator Up for Re-Election in 2018 Has Underwater Approval Rating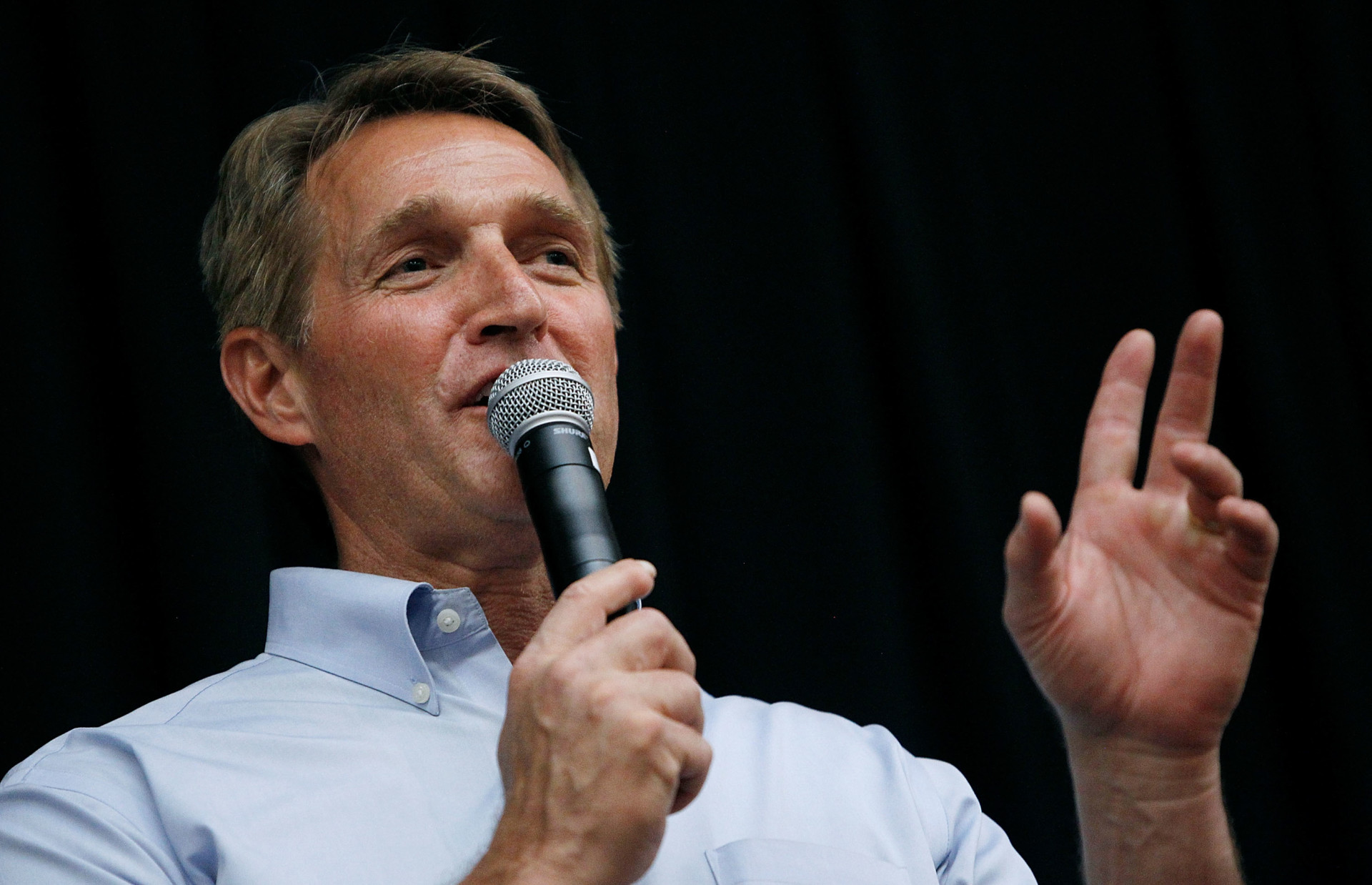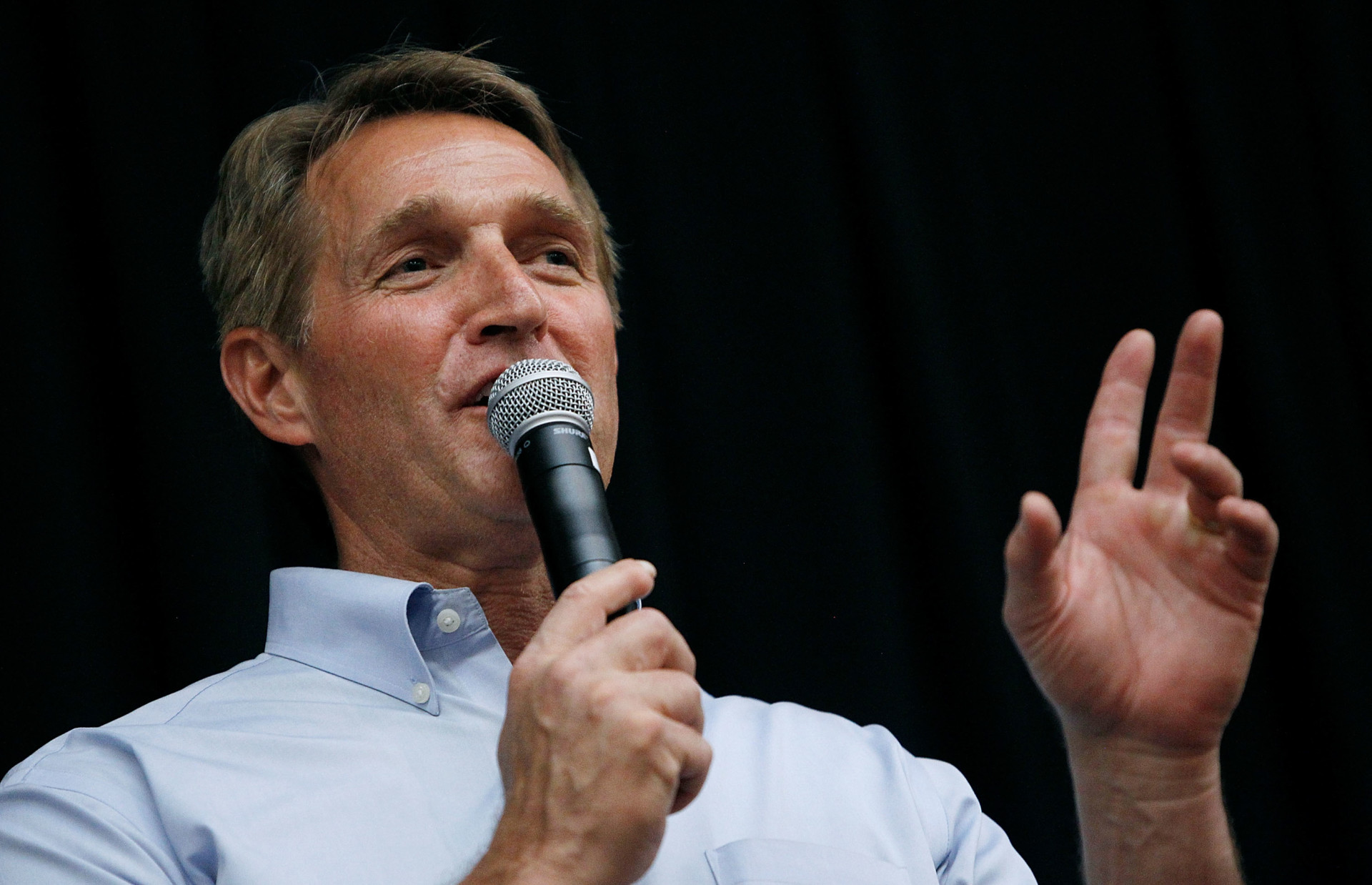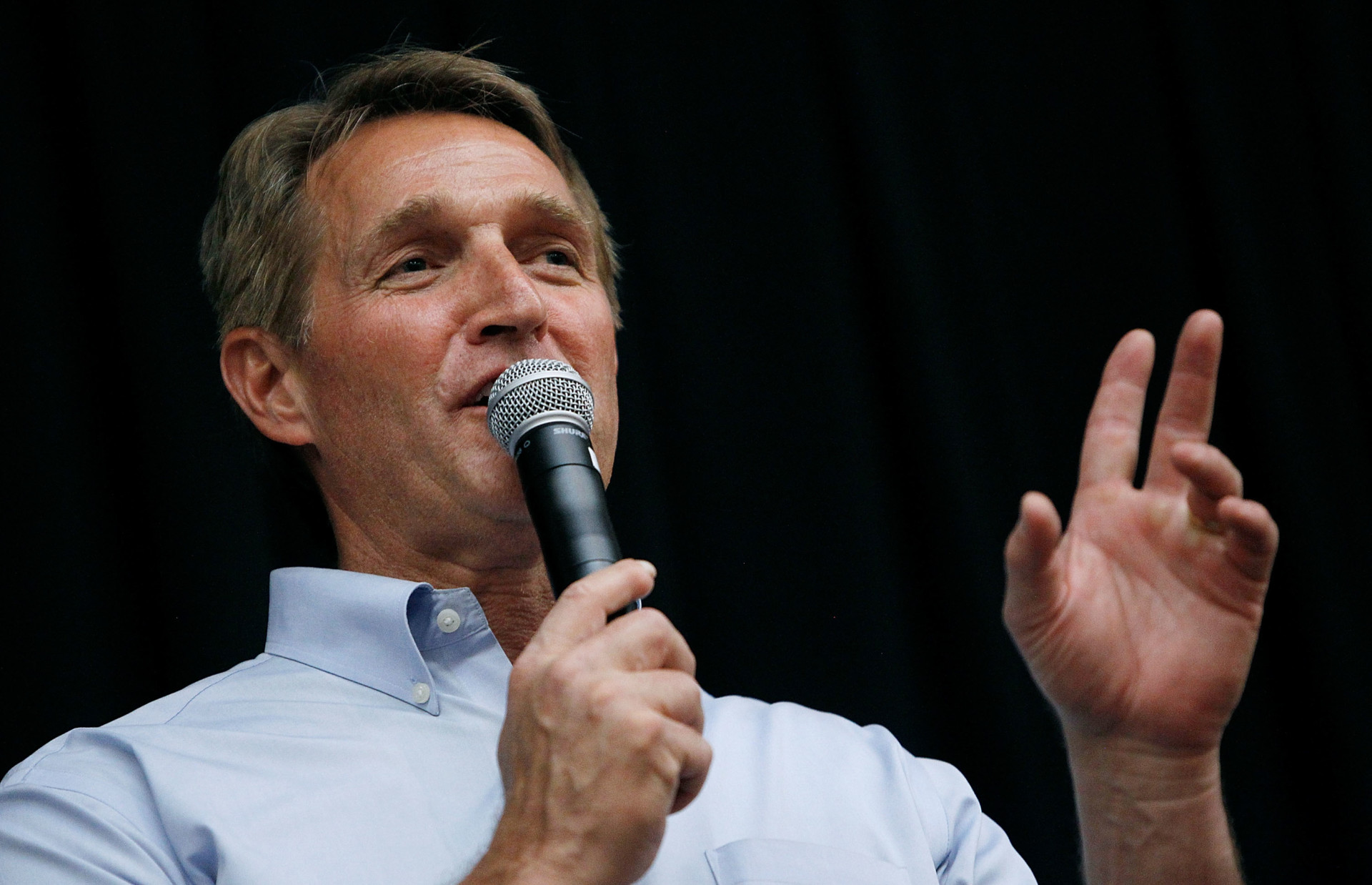 Only one senator facing re-election next year, Republican Sen. Jeff Flake of Arizona, has an approval rating lower than his disapproval rating — a somewhat surprising result considering Democratic incumbents are playing defense in a swath of states President Donald Trump won in 2016.
According to the new Morning Consult Senator Approval Rankings, 45 percent of voters in Arizona disapprove of his job performance, compared with 37 percent who said they approve. Eighteen percent of voters in his home state said they didn't know or had no opinion. The poll asked 3,274 people, with a margin of error of 2 percentage points.
The finding, part of Morning Consult's 50-state poll of more than 140,000 registered voters, represents a significant shift in public opinion in Arizona since a similar survey from the first quarter of 2017. It also places him alongside fellow Arizona Republican Sen. John McCain and Senate Majority Leader Mitch McConnell (R-Ky.) as the only senators with a negative net approval rating in their home states.
In Arizona, Flake has been targeted heavily by groups such as the AARP, particularly on the issue of health care. But heading into his 2018 bid for a second Senate term, after a dozen years in the House, Flake has largely avoided the national spotlight, while the other Republican who is viewed as vulnerable to a tough challenge next year — Nevada Sen. Dean Heller — has gained notoriety for his stance in the current health care debate.
Heller's approval has dropped 3 points since the first three months of the year, with 41 percent of Nevada voters now approving of him. But, as he has found himself in the middle of the debate over how to repeal or replace the 2010 Affordable Care Act, opposing the Senate Republican leadership-backed plan because of its projected impact on Medicaid, he is faring better than Flake: 33 percent of Nevadans disapprove of Heller.
Another vulnerable senator to experience a similarly sized shift in approval was Sen. Jon Tester, the Montana Democrat who led the Senate Democrats' campaign arm last election cycle. Fifty percent of voters approve of his job performance, down 7 points since the first quarter.
That downward trend follows a 4-point drop between September and April polls conducted by Morning Consult. In the rankings released in September, 61 percent of voters approved of Tester, a red-state moderate.
Tester's popularity is outpaced by Democratic Sens. Bill Nelson (Fla.), Joe Manchin (W.Va.) and Heidi Heitkamp (N.D.) — all of whom have held relatively steady approval ratings since the first quarter of 2017. In those three states, fewer voters also say they view their Democratic senator less favorably — a welcome boost ahead of what is expected to be a deluge of negative campaign ads aimed at Democrats as Senate Republicans seek to build on their 52-48 advantage.
Sen. Joe Donnelly of Indiana was the only vulnerable Democrat to see an increase in his approval since the previous quarter. Fifty-three percent of voters approve of his job performance — up 7 points — while 25 percent disapprove, a decline of 1 point.
Approval ratings for the bulk of 2018's most vulnerable senators have declined, but remain in the 40s. With approval of 46 percent of Missourians, Democratic Sen. Claire McCaskill has seen her approval drop 1 point, while Sen. Debbie Stabenow (D-Mich.) has hers drop 2 points. Sen. Tammy Baldwin (D-Wis.) is viewed favorably by 42 percent of Wisconsinites following a 2-point drop since the previous survey.
Sen. Sherrod Brown (D-Ohio), whose re-election campaign is already going head-to-head with Republican state Treasurer Josh Mandel, has also seen a 2-point decline in approval since the first three months of the year. Sen. Bob Casey (D-Pa.) had his approval drop by 3 points, to 46 percent, while his disapproval rose by 2 points.
While the Senate race in New Jersey is yet not viewed as particularly competitive, Sen. Robert Menendez (D), who's facing legal challenges, is close to having an approval rating underwater, a sign he could be vulnerable to a primary challenger. Thirty-nine percent of New Jersey voters approve of him, while 38 percent disapprove.
Cameron Easley contributed.