McConnell Delays Recess; Senate to Work Through First 2 Weeks of August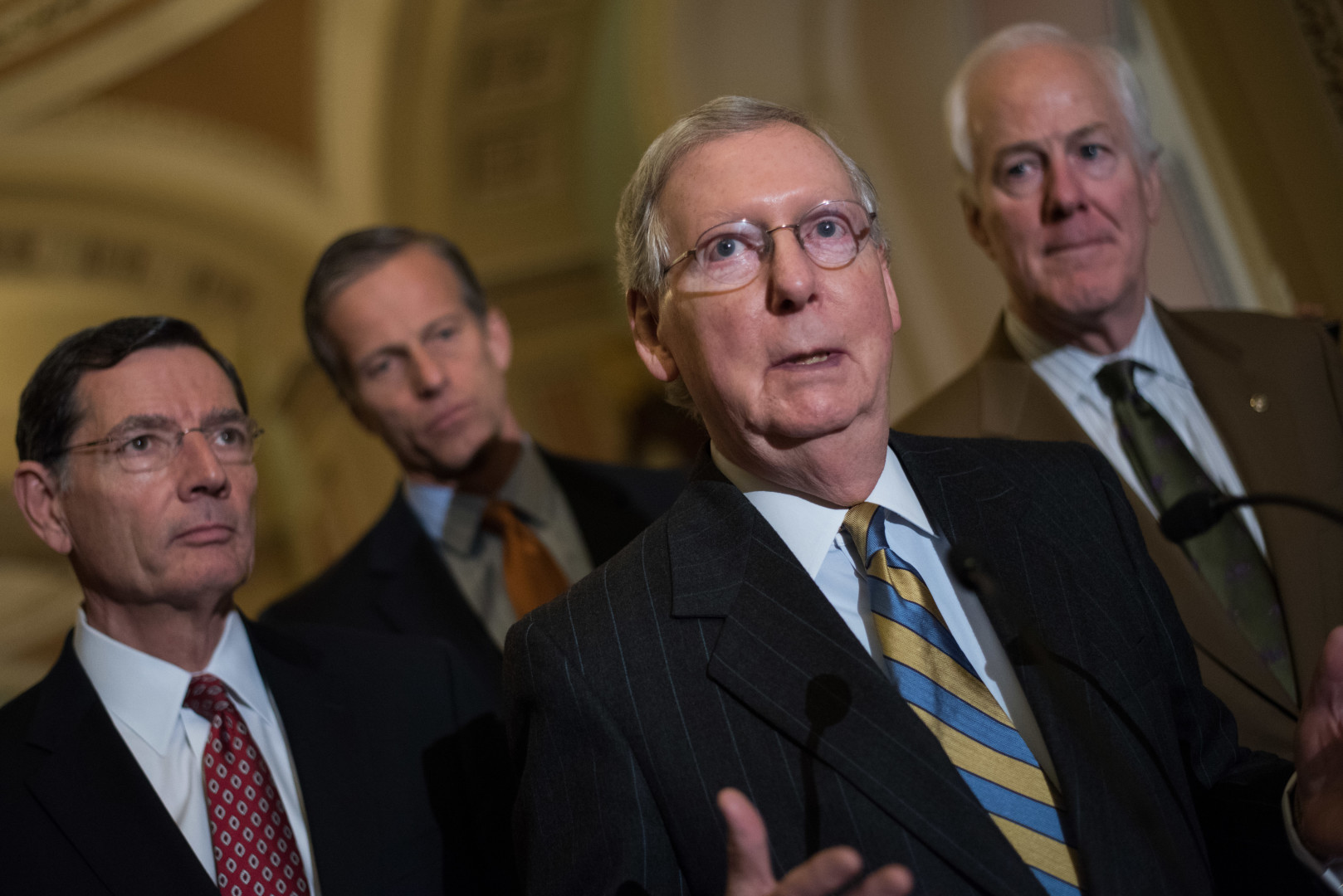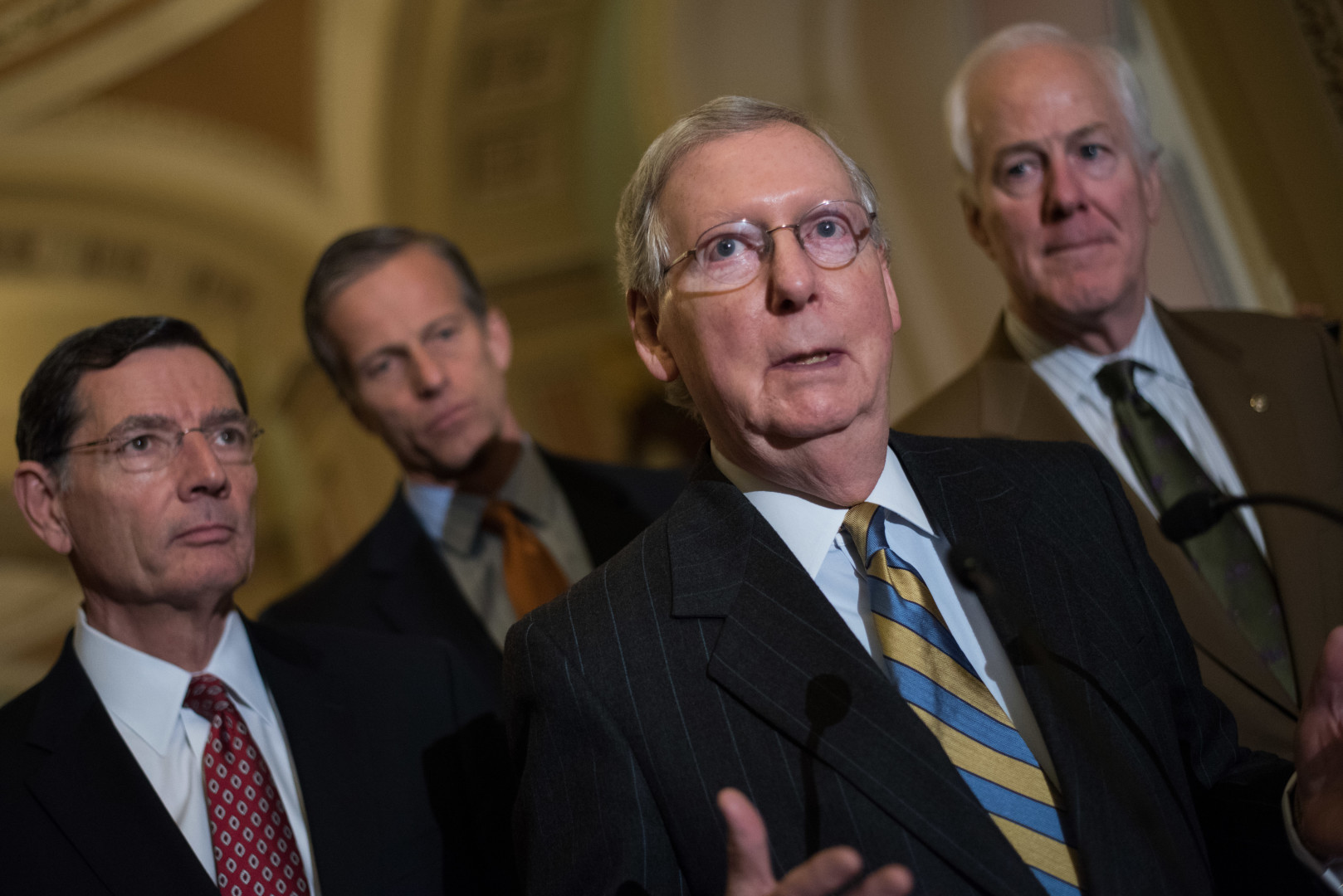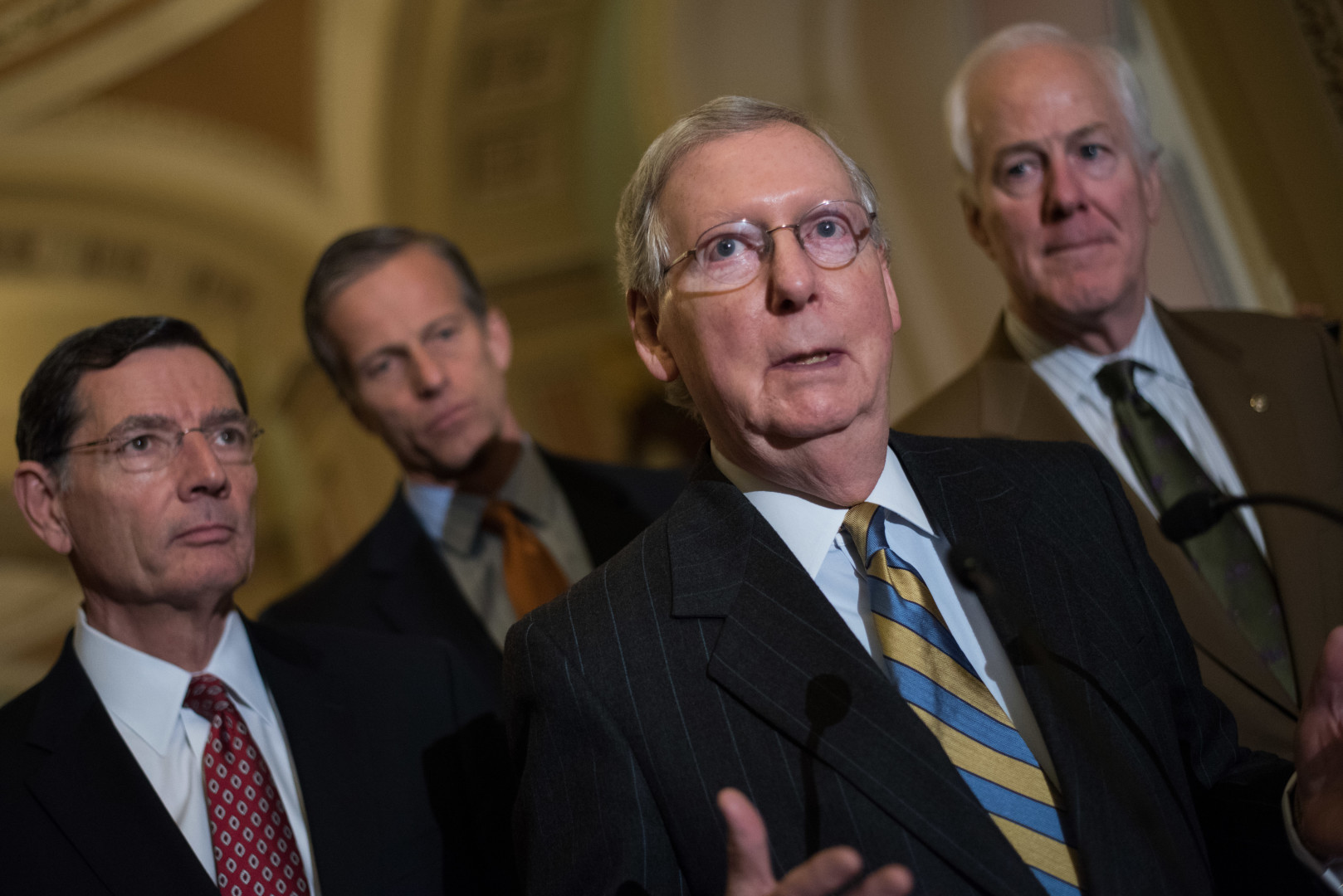 Majority Leader Mitch McConnell on Tuesday said the Senate will delay the start of its August recess by two weeks to tackle executive nominations and high-priority legislation.
The Kentucky Republican pointed the finger of blame at Democrats. "In order to provide more time to complete action on important legislative items and process nominees that have been stalled by a lack of cooperation from our friends across the aisle, the Senate will delay the start of the August recess until the third week of August," he said in a statement Tuesday.
Once the chamber "completes its work on health care reform," McConnell said, senators will focus on "the backlog of critical nominations that have been mindlessly stalled by Democrats," in addition to working on the National Defense Authorization Act.
Senate Republicans have struggled to reach agreement on a plan to repeal and replace key parts of the Affordable Care Act, and they face other heavy legislative lifts, such as raising the debt limit.
McConnell told reporters Tuesday that he wants to raise the debt ceiling and pass the reauthorization of the Food and Drug Administration's user fees before the third week of August. He also said Republicans plan to introduce the latest iteration of their health bill on Thursday, with the aim of voting on it next week.
Republican senators exiting a GOP conference meeting on Tuesday said it's likely the updated legislative text will leave in place Obamacare's 3.8 percent net investment income tax on high-income households, which will free up more funds for GOP leaders to put in the bill to address the concerns of Republican holdouts.
McConnell's statement announcing the August recess delay came hours after a group of GOP senators, led by David Perdue of Georgia, said the chamber should focus on advancing the majority party's agenda, such as repealing Obamacare, instead of spending four weeks out of session. On Monday, Sen. Ted Cruz (R-Texas) said on Fox News that the chamber shouldn't recess until senators pass legislation that repeals and replaces the Affordable Care Act.
Senators typically use the August recess for activities ranging from town hall events and official trips abroad to taking some time off.
On the other side of the Capitol, several House lawmakers have called on Speaker Paul Ryan (R-Wis.) to cancel that chamber's August recess in order to move forward with tax reform and government spending bills. When contacted for comment, Ryan's spokeswoman referred such inquiries to the office of House Majority Leader Kevin McCarthy (R-Calif.). McCarthy's office did not immediately respond to a request for comment.
Correction: A previous version of this story said McCarthy's office did not immediately respond to a request for comment. Morning Consult did not request comment from McCarthy's office.
Clarification: Cruz's August recess remarks were made separately from those of Perdue and the other GOP senators.