Revised Senate Health Care Bill Already Faces Uphill Battle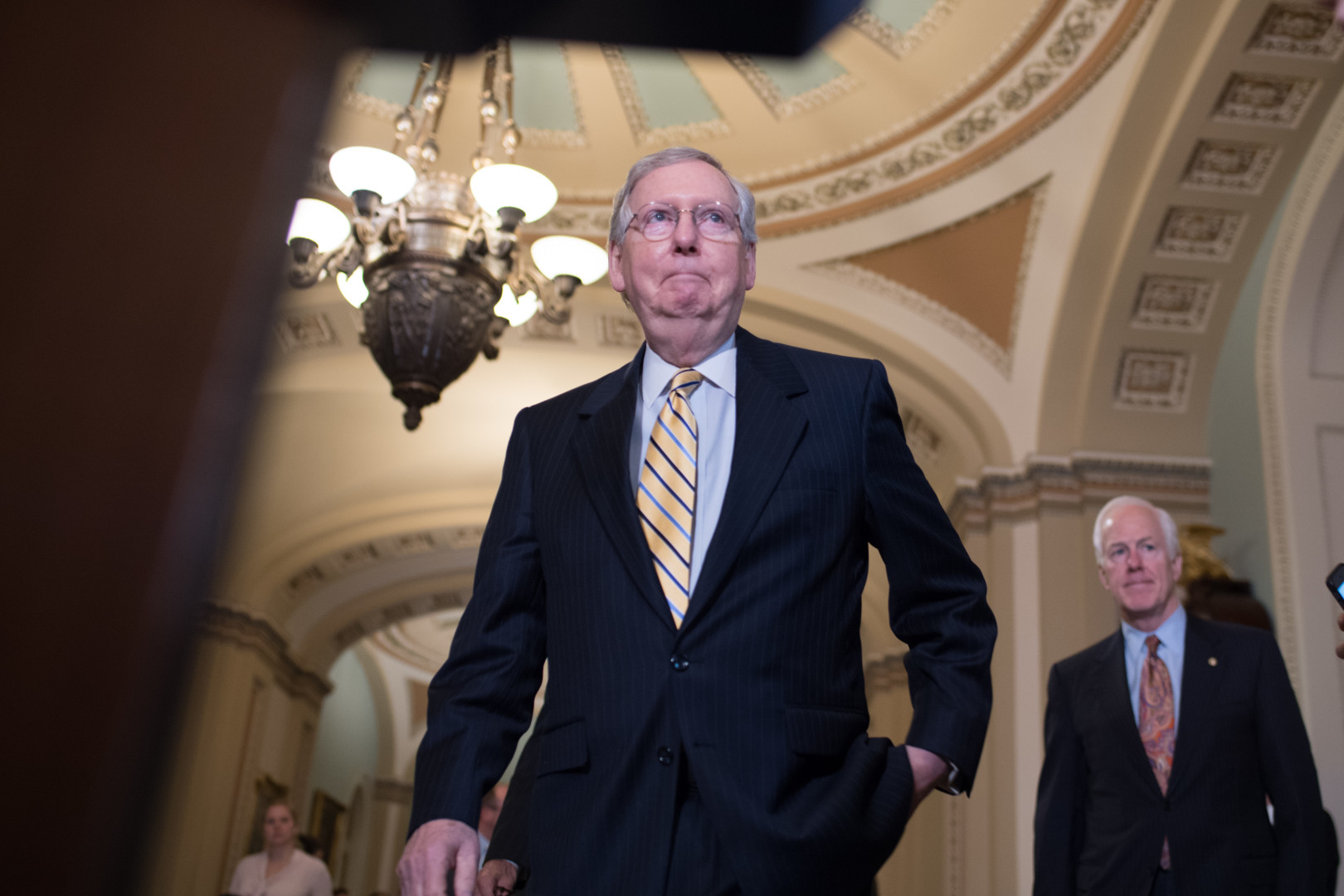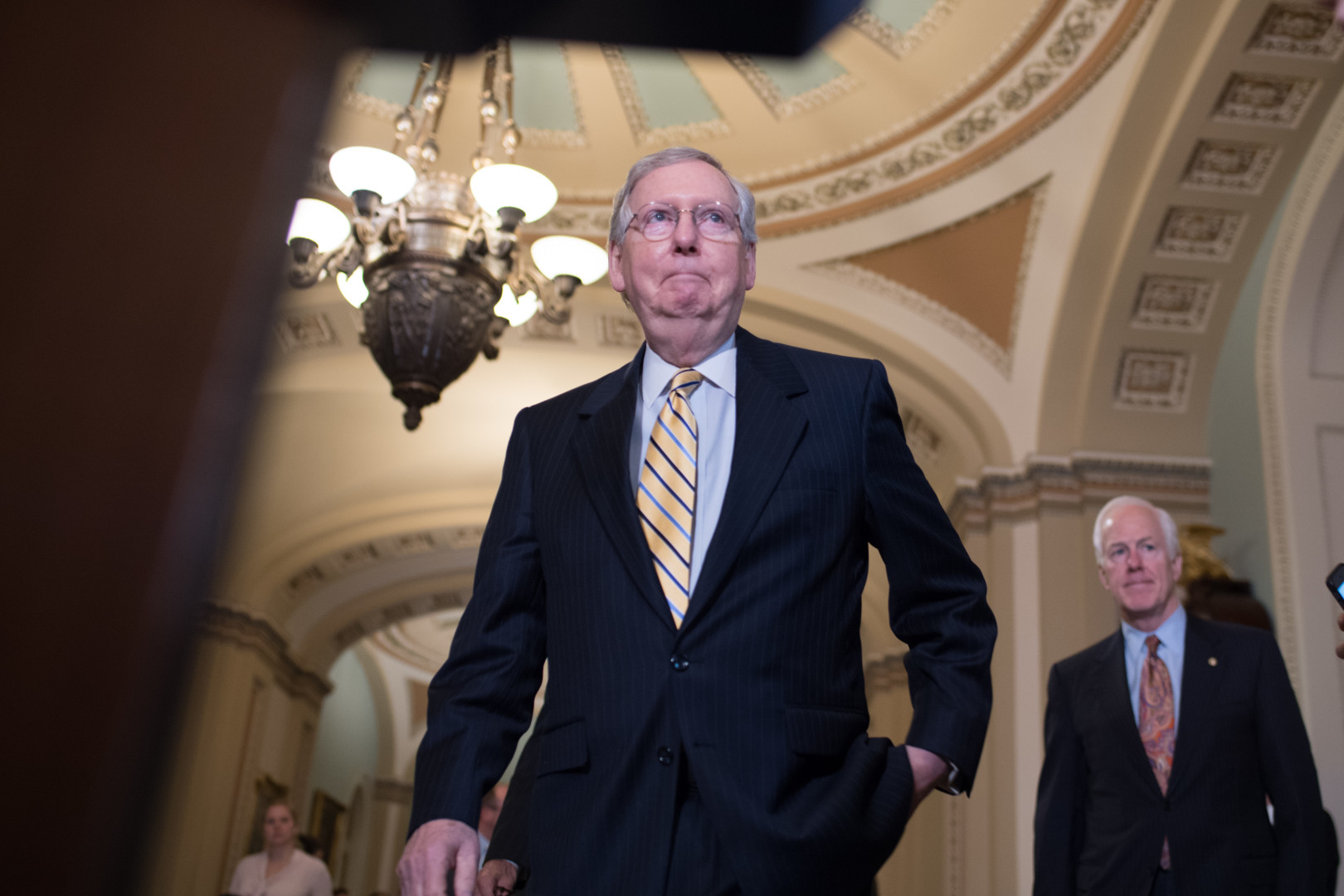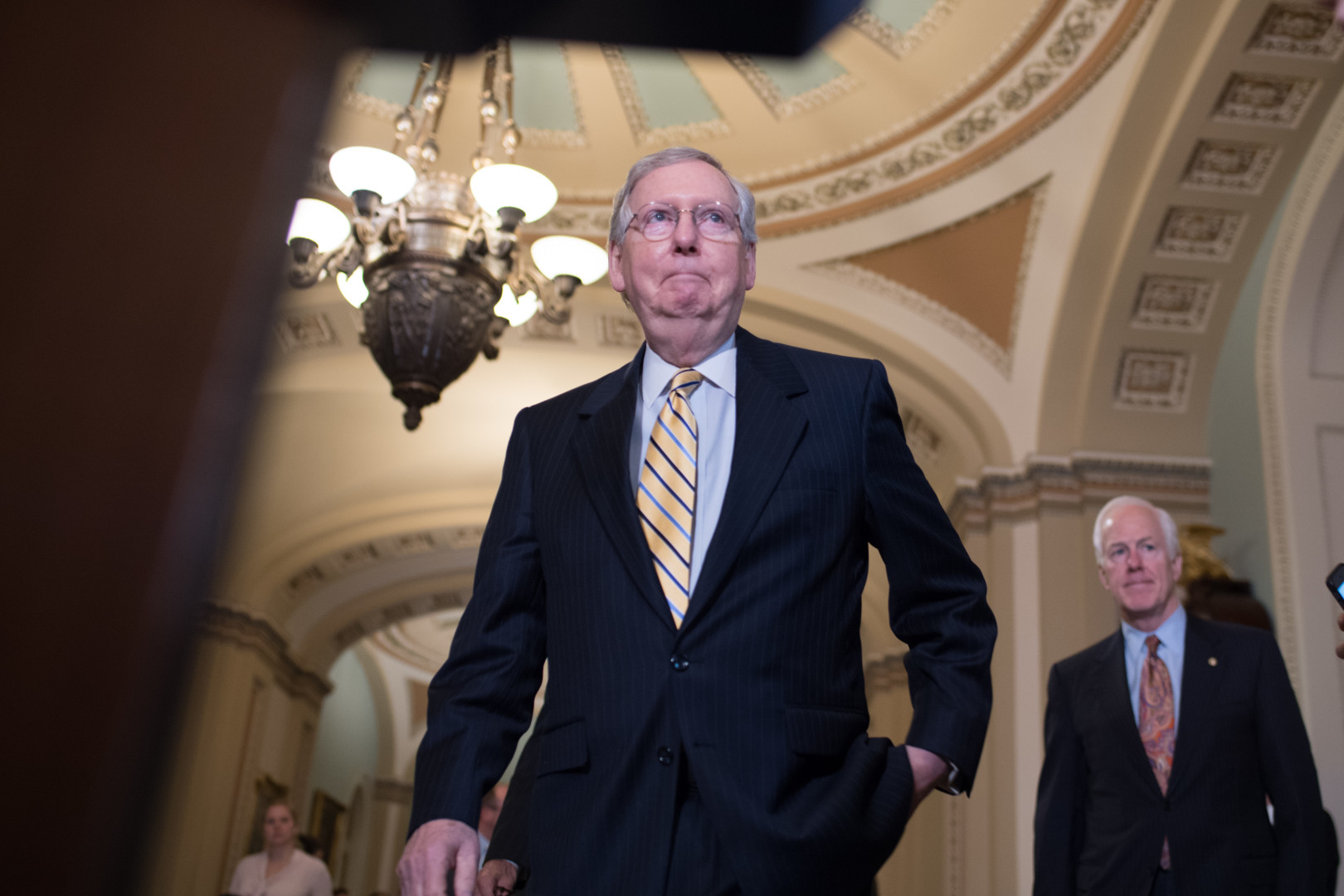 Senate GOP leaders on Thursday unveiled the latest version of their bill to overhaul the Affordable Care Act as they seek to appease both conservative and centrist holdouts before a planned procedural vote next week.
But the changes were immediately rejected by two Republican senators, libertarian Rand Paul (Ky.) and moderate Susan Collins (Maine), casting doubt on whether the bill would even have enough support to be debated on the Senate floor next week.
Senate Majority Leader Mitch McConnell (R-Ky.) cannot afford any more than two GOP defections in order to have the bill pass in the chamber without any Democrats voting in favor.
Paul is rejecting anything less than a full repeal of Obamacare, while Collins continues to have concerns about the bill's Medicaid provisions, which is also a sticking point for other centrists. The revised bill still rolls back Obamacare's expansion of Medicaid by 2024 and severely limits the amount of funding for state Medicaid programs, despite concerns from moderates about their constituents losing health care.
"Still deep cuts to Medicaid in Senate bill," Collins said in a Twitter post. "Will vote no on MTP [motion to proceed]. Ready to work w/ GOP & Dem colleagues to fix flaws in ACA."
Other holdouts were still undecided on the new bill, but could also end up opposing it. A cost estimate expected early next week from the nonpartisan Congressional Budget Office is expected to be crucial to whether the latest version lives or dies. The CBO estimated that the Senate's initial measure would leave about 22 million more Americans uninsured by 2026 compared to current law.
Senate GOP leaders urged their colleagues to vote for the procedural motion next week, arguing their concerns could be addressed through the amendment process. McConnell is facing growing pressure from President Donald Trump to move on fulfilling Republicans' seven-year promise to repeal Obamacare.
The updated language did win over one skeptic, conservative Sen. Ted Cruz (R-Texas), who welcomed the inclusion of a provision that's based on his proposal to let insurers sell skimpier, cheaper coverage if they offer at least one plan that adheres to Obamacare's consumer protections. The bill would establish a fund to help insurers afford to cover high-risk people.
Conservatives argue the proposal would lower premiums for healthy people, but health insurers and experts warn it would further destabilize the insurance markets and cause health care costs to skyrocket for people with pre-existing conditions.
Conservatives were also given a win with the inclusion of a provision that would let people use tax-exempt health savings accounts to help pay their premiums, which Cruz said is effectively a reduction in health care costs of "20 to 30 percent" for taxpayers. Another conservative proposal in the bill would allow people to use tax credits to purchase catastrophic plans, which is not possible under Obamacare.
The bill would also retain a pair of Obamacare taxes on high earners, and maintain limits on the amount that insurance company executives can deduct on taxes. Both moves are favored by moderates.
The additional revenues from those taxes would be used to add about $70 billion (on top of $112 billion already in the bill) to go to states to help make health care coverage more affordable. Roughly $45 billion would also go to efforts to curb the nation's opioid abuse epidemic, which is a key priority for some skeptics, such as Sen. Rob Portman (R-Ohio) and Shelley Moore Capito (R-W.Va.).
Thursday's rollout of the new bill coincided with the unveiling of an alternative plan by Sens. Lindsey Graham (R-S.C.) and Bill Cassidy (R-La.). Their plan would retain all Obamacare taxes, besides the tax on medical device makers, and use those revenues to allocate block grants to states.
"These funds could be distributed by the states in the forms of tax credits, reinsurance, health savings account premiums, and other means as the individual states see fit to meet their health care needs," an outline of the plan states.
The plan, which they intend to offer as an amendment to the leadership-backed bill, would repeal Obamacare's individual and employer mandates, while leaving intact protections for people with pre-existing conditions. Federal funds for state Medicaid programs would grow with inflation, contrary to the open-ended nature of the program under current law.