Alleged Russian Election Meddling Mirrors Tactics in Eastern Europe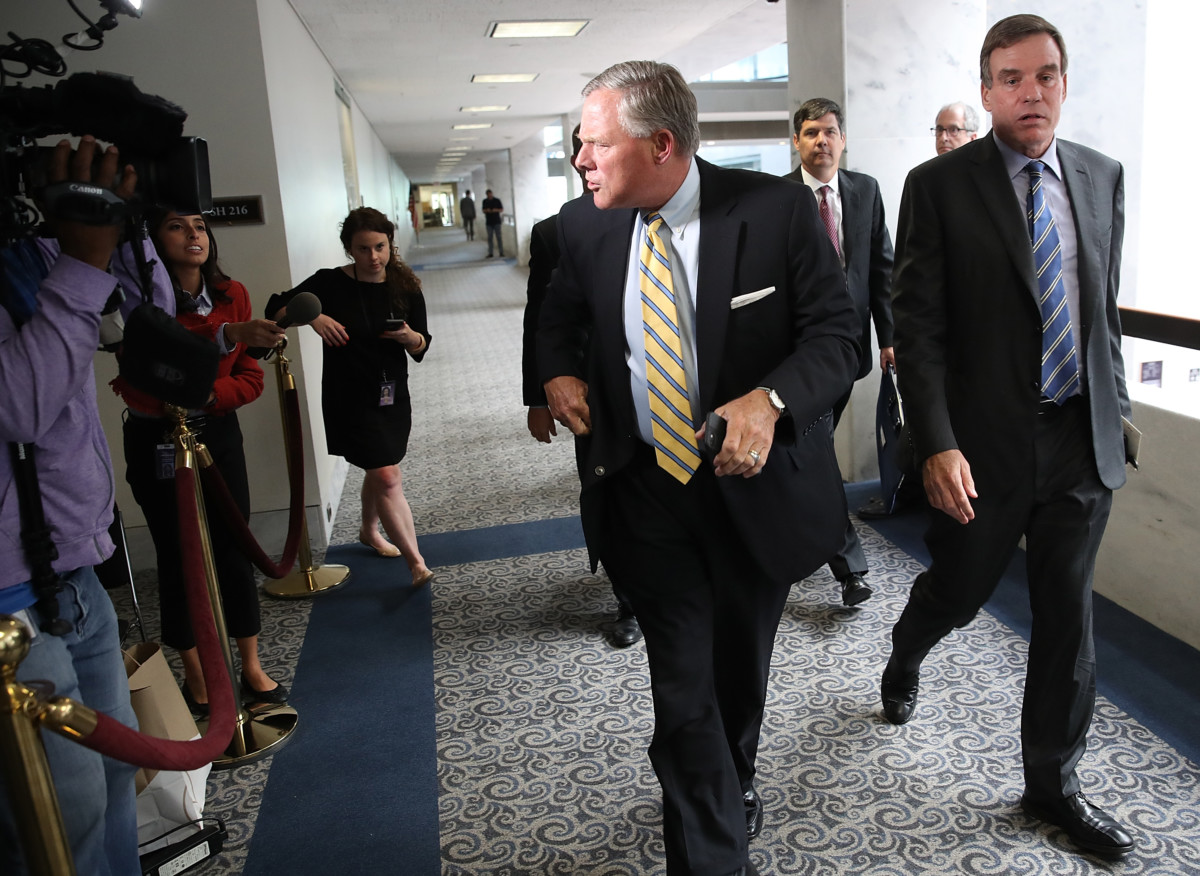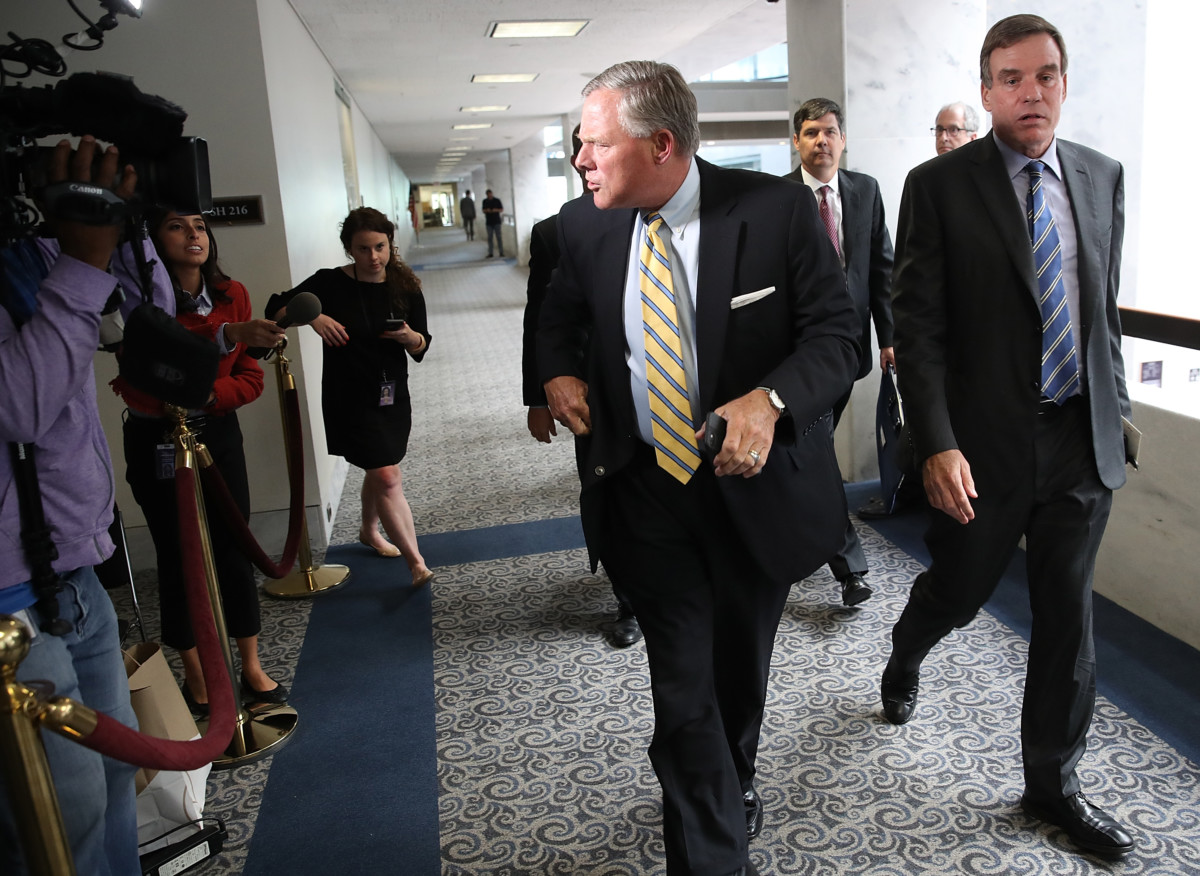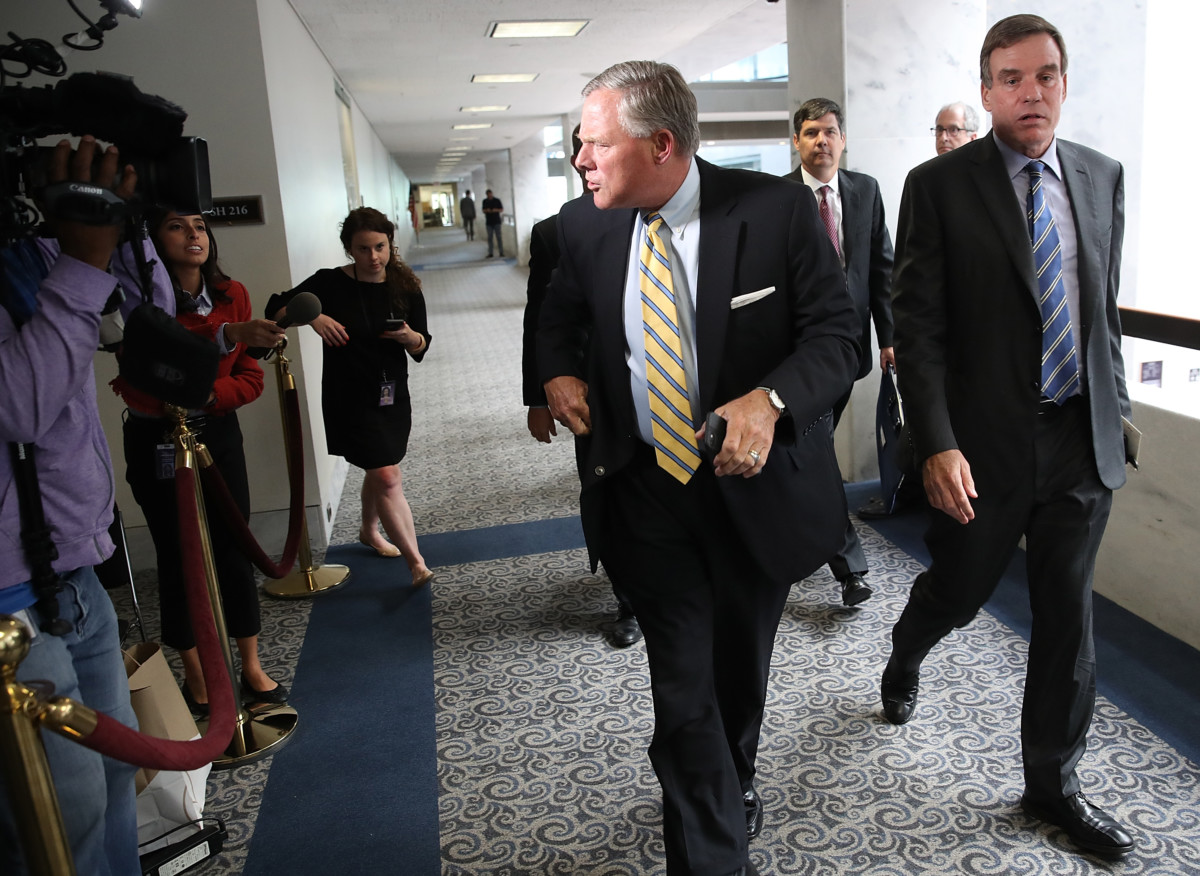 The Senate Intelligence Committee's probe into alleged Russian meddling in the 2016 presidential campaign is looking outside U.S. borders as well — and shedding light on a number of targets in Eastern Europe that shows why and how Kremlin-affiliated agents went after specific Americans.
A recent open hearing by the panel revealed influence campaigns aimed at countries across Europe and the Balkans, meant to disrupt pro-North Atlantic Treaty Organization candidates and parties. Those hearings are taking on new resonance amid an admission by Donald Trump Jr., son of President Donald Trump, that of a June 2016 meeting with a Russian attorney, whom the younger Trump believed to be in possession of incriminating information about Hillary Clinton.
Russian influence tactics used in the U.S. presidential election and in recent European contests have been used overtly by President Vladimir Putin to exert influence over pro-NATO neighbors in Eastern Europe, experts say.
They contend recent Russian aggression aimed at former Soviet Bloc countries — including the ongoing occupation of eastern Ukraine and Crimea and election-meddling and aggressive regime change efforts in Montenegro in 2016 — show a familiar pattern of cyberattacks, hacking and fake news efforts coupled with more aggressive on-the-ground operations.
Janis Sarts, director of the NATO Strategic Communication Center of Excellence, said that this type of hybrid aggression "lets you achieve your goal without getting into full military conflict," and is largely aimed at combatting Western value systems.
"Russian propaganda aims at redefining what a value for a society is," Sarts said in an emailed statement. "Countries from the post-Soviet Bloc which the Kremlin sees as an important part of their interests, and which also seek to be embedded deeper into the Euro-Atlantic value system and institutions, are the ones being targeted more."
Frank Cilluffo, director of the Center for Cyber and Homeland Security at The George Washington University, said these types of Russian influence efforts often rely on exploiting "genuine rifts and wedges that exist" in society.
"It's not as if they're trying to jam in their position and then give it a semblance of weight and impact and momentum," Cilluffo said in an interview last week. "They're doing so using trolling, using bots, using artificial intelligence and technical means — and also including fringe issues — to try and give it a sense that they actually are legitimate."
Cilluffo sees the methods as an extension of old Cold War-era tactics, "just with further impact because of the advances in social media and technology."
Whereas Russia's election meddling efforts in the U.S. and in Europe have, according to the Los Angeles Times, been seen as an effort to subvert the democratic process, similar tactics in Eastern Europe have been used to further Russia's control over countries exploring closer relations with the U.S. and Europe.
In both Ukraine and Montenegro, Russia used its influence and cultural ties to embolden anti-Western groups and political parties through largely behind-the-scenes efforts in response to both country's seeking NATO membership and enhanced ties with Europe.
Senator Amy Klobuchar (D-Minn.) visited Ukraine, the Baltic states and Georgia as part of a bipartisan delegation earlier this year to reaffirm the U.S.'s support for Eastern European partners "who are on the front lines of Russian aggression."
"Our response must help ensure that these nations can determine their own destinies," Klobuchar told Morning Consult in an emailed statement. "The best way to do that is to take an all-of-the-above approach to support our partners including imposing sanctions on Russia, strengthening cybersecurity, providing material support, and strengthening our economic ties to these nations." 
Cilluffo said that part of the strategy for combatting Russia's influence efforts is an increased level of transparency among all of the countries that have been targeted. By sharing details of the efforts used against them, Cilluffo said a clearer image of Russian efforts — including more identifiable links to Kremlin-connected actors — would emerge.
"If every country would share their discrete examples, that's a pretty powerful smoking keyboard," Cilluffo said. "That's smoking gun kind of material, and at that point it would be much harder diplomatically for Russia to be able to deny all of the incidents."