Perry Sees United States Cutting Emissions Without Paris Accord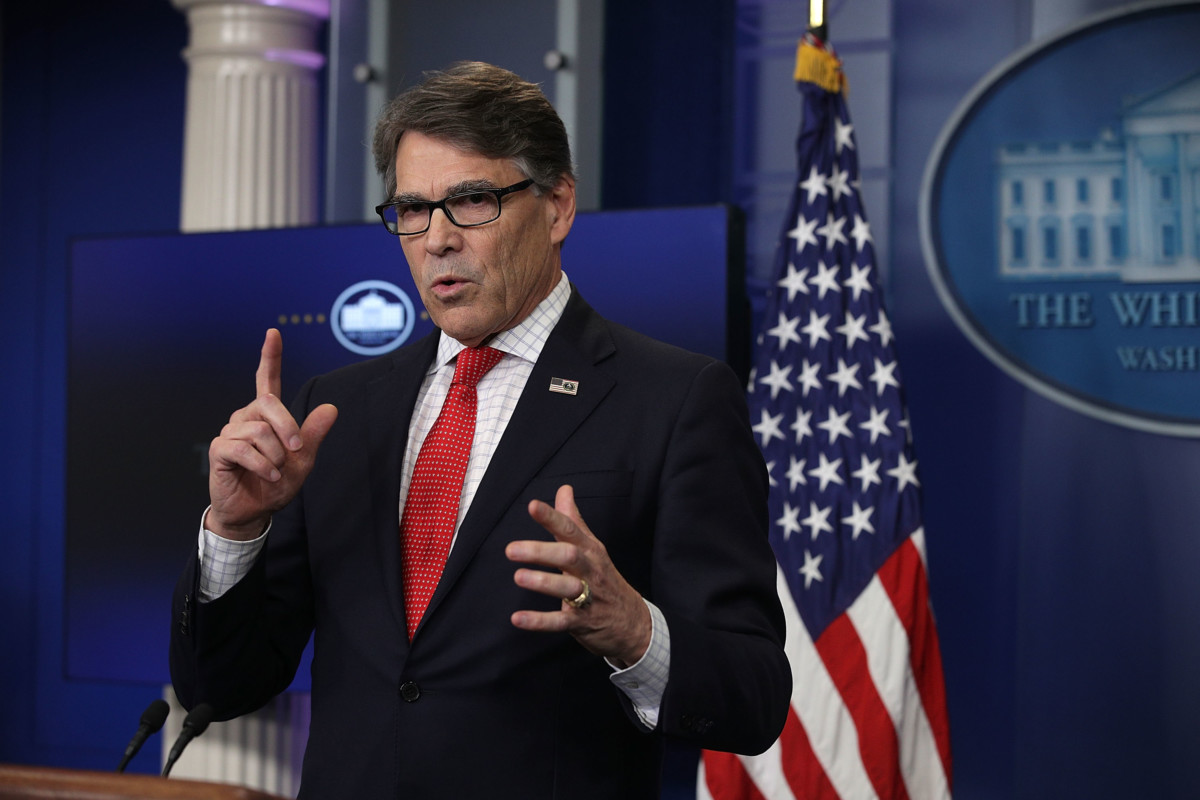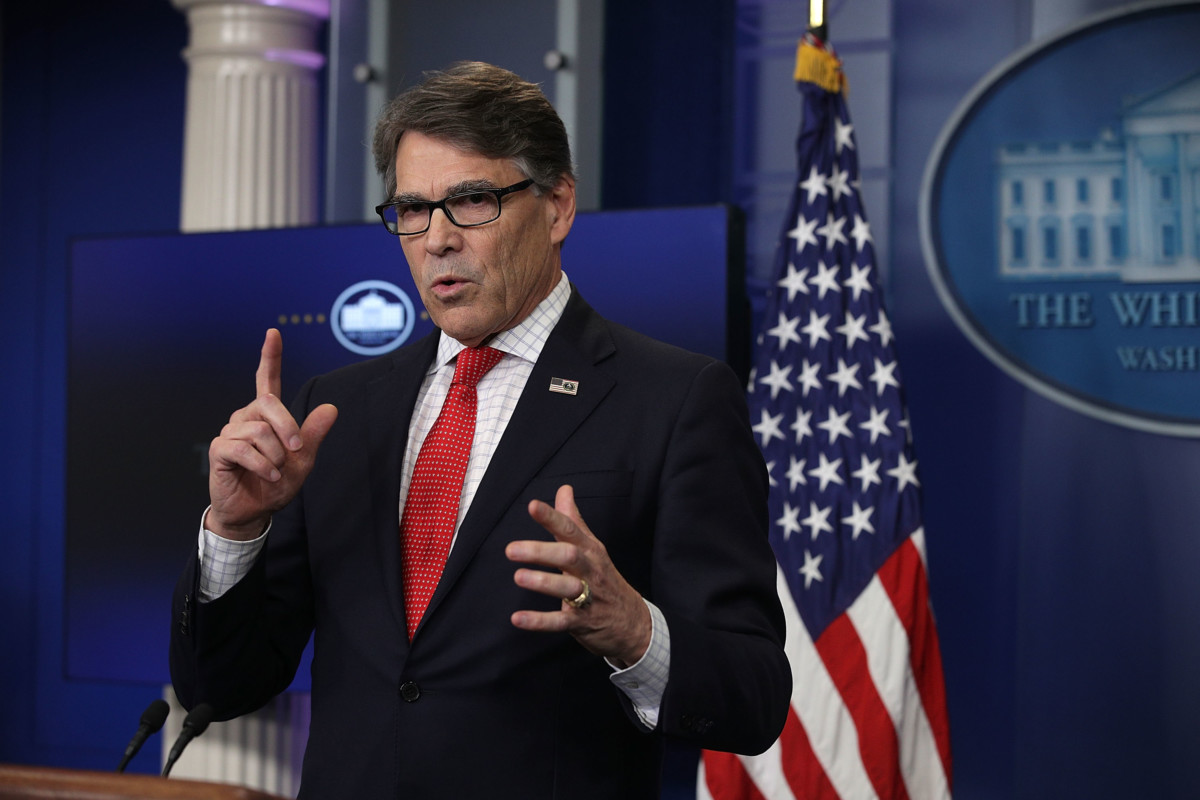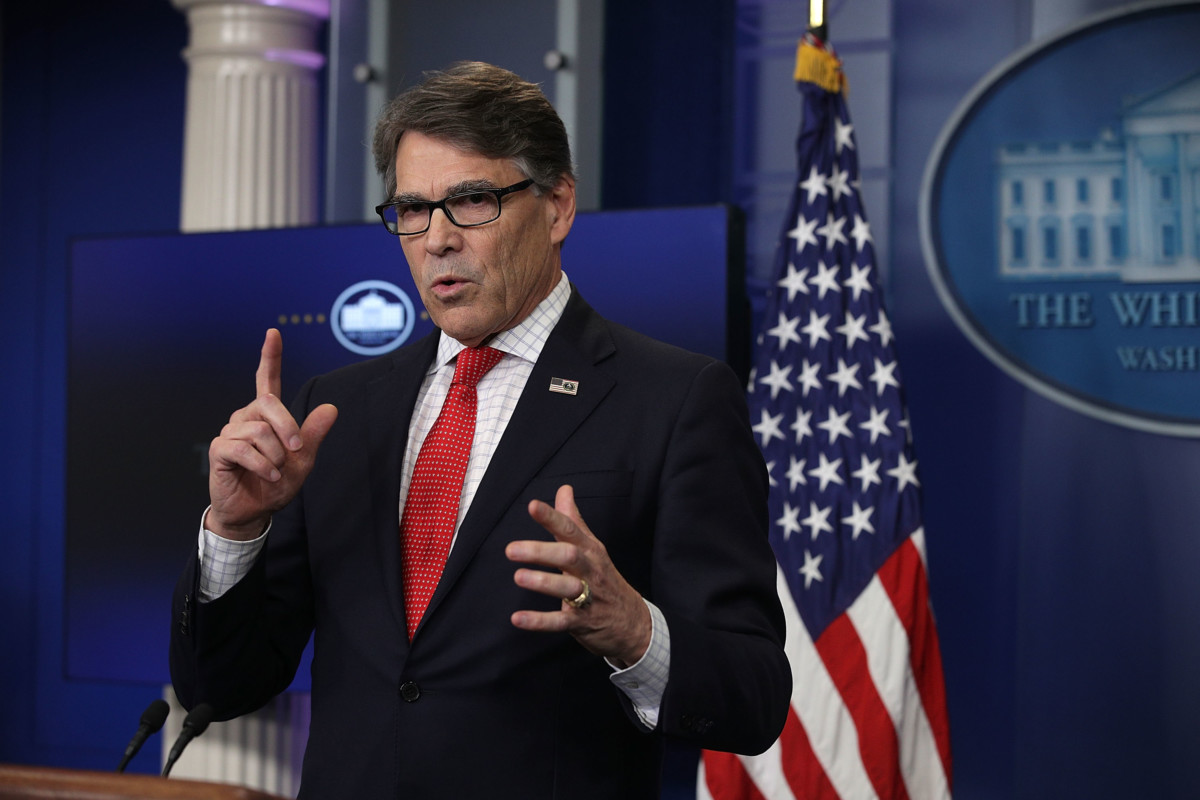 The United States is still reducing carbon emissions and making strides in clean energy despite withdrawing from the Paris climate agreement, Energy Secretary Rick Perry said Tuesday.
At a press conference, Perry said the United States is already leading in renewable energy while promoting an "all-of-the-above" approach by supporting all energy sources. Conservationists have critiqued this stance as a "fossil fuel-forward" option.
"American innovation and technology is driving the success, and it's not some international agreement," Perry remarked.
President Donald Trump announced June 1 he was pulling the United States out of the Paris Agreement, an international accord to voluntarily cut greenhouse gas emissions. Trump cast his decision as a reassertion of American interests and a defense of U.S. blue-collar jobs.
The United States has been a big driver in the world's declining carbon dioxide emissions over the last two years, even as global gross domestic output increased, Fatih Birol, the executive director of the International Energy Agency, said at the Tuesday press conference.
Birol noted that many countries are making major investments in renewable energy due to falling costs, but the United States has the "second largest market for solar globally." China has the world's biggest market for solar power.
Climate action advocates are not convinced, pointing to cuts to renewable energy programs in Trump's proposed budget.
"If public lands are any indication, the Trump administration hasn't been on the path to embracing renewables," Jenny Kordick, the advocacy director for The Wilderness Society's energy and climate program, said in an interview Tuesday.
"While they say they have an 'all-of-the-above' energy plan, to us it looks like a 'fossil fuels above all' energy plan," she said.
Perry also said that U.S. energy prices are currently lower than those of Germany, a key supporter of the Paris climate agreement. Germany's higher energy prices may be a result of its new national policy to close all nuclear power plants by 2022.
The IEA reported last week that the world's investments in electricity surpassed those in oil and gas for the first time ever last year. However, the United States remains the leader in shale production, Birol said.
Perry also discussed growth in the natural gas and coal sectors, noting the increase in year-to-year exports, production and job creation since Trump took office.
To continue lowering emissions as part of his "all-of-the-above" strategy, Perry said he plans to focus on using U.S. technology to modernize inefficient and polluting liquefied natural gas plants, and to use carbon capture technology in coal production.
Last week, a White House official told Bloomberg the administration is considering the use of United Nations funds to support the construction of coal plants integrated with carbon capture technology. The Department of Energy did not respond to a request for comment on the report.
Birol told reporters he was "very heartened by the [United States's] desire to give a new momentum to energy development."