Republican Governors Thrive in Blue States, Polling Shows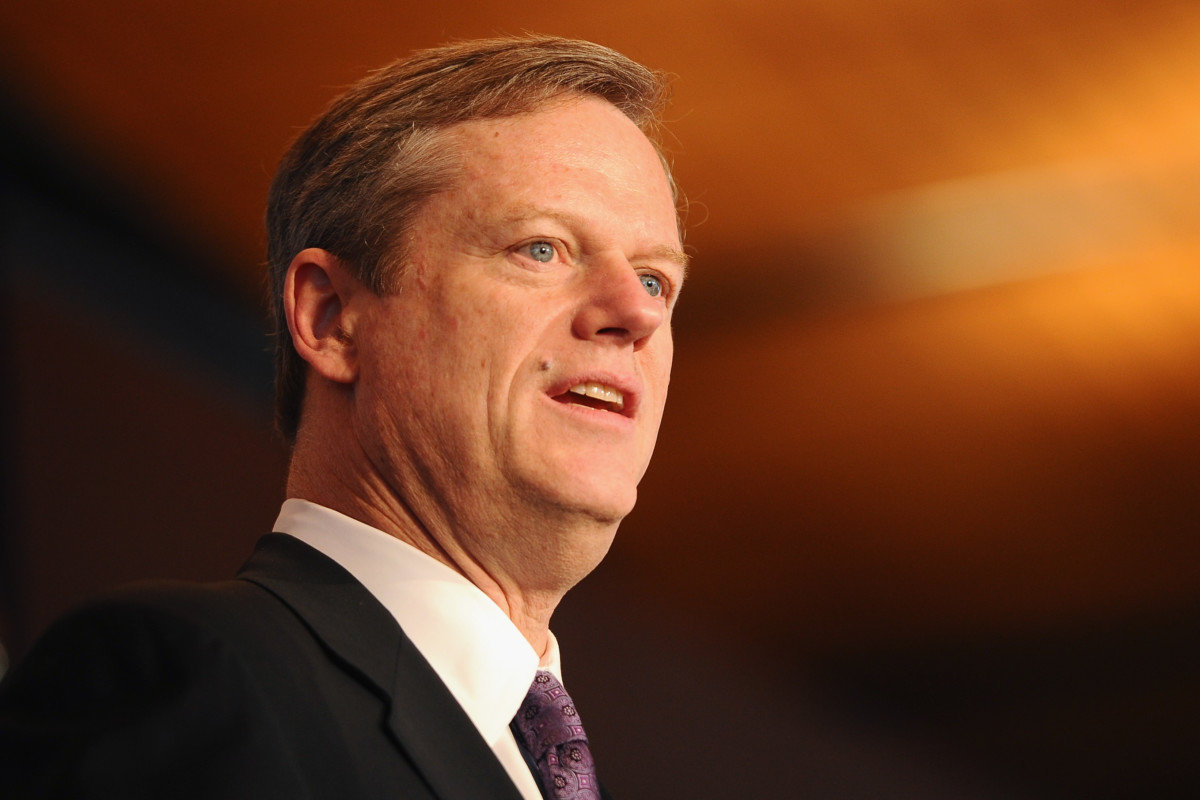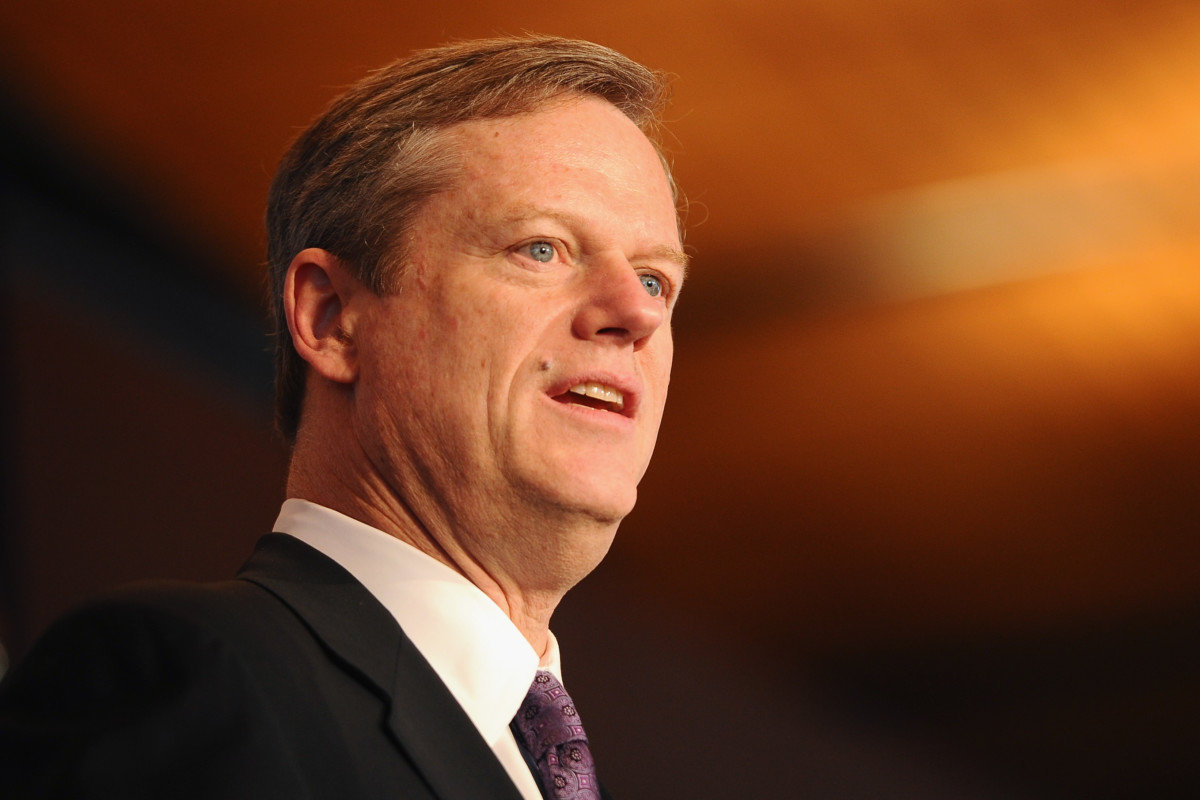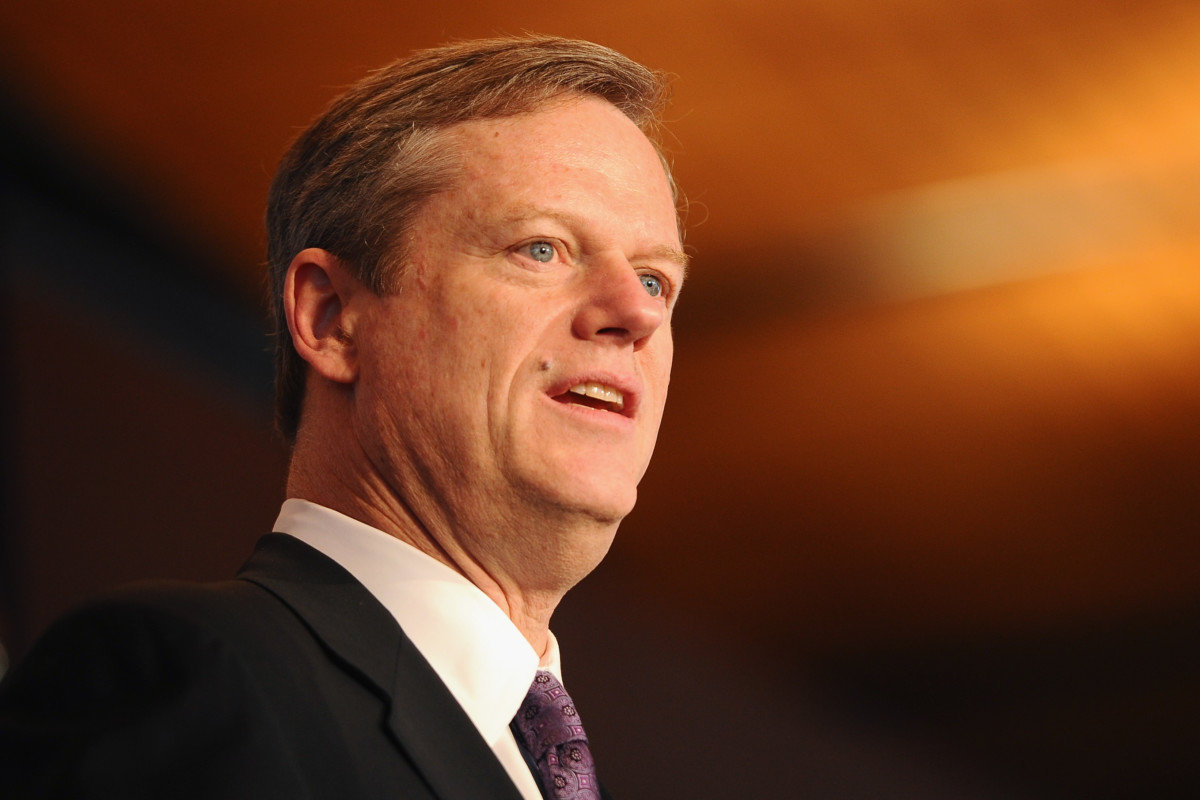 Never miss the latest political data and news from Morning Consult. Subscribe to Morning Consult's Washington email brief here.
A trio of Republican governors in deep blue states could – again – prove elusive electoral targets for Democrats in 2018.
Govs. Charlie Baker of Massachusetts, Maryland's Larry Hogan and Phil Scott in Vermont sport enviable approval ratings, Morning Consult's latest survey of governors shows. Each faces re-election next year in states where Democratic presidential nominee Hillary Clinton crushed President Donald Trump in 2016.
With Republicans controlling 33 of 50 governorships, the three state leaders stand out for their pragmatic, relatively nonpartisan approaches to governing alongside legislatures dominated by Democrats. And, crucially, each has kept their distance from Trump, a reviled figure among large swaths of their constituents.
Related: America's Most & Least Popular Governors
In Massachusetts 71 percent of registered voters approve of Baker's performance, while 17 percent disapprove, according to the Morning Consult poll. Thirteen percent said they didn't know or had no opinion.
The poll surveyed 3,827 voters in Massachusetts from April 1 through July 10, with a margin of error of plus or minus 2 percentage points.
Clinton won the Bay State with 60 percent of the vote, with Trump nabbing 33 percent.
Since winning the governorship in 2014, after a failed bid in 2010, Baker has pushed a series of technocratic policy changes through the legislature, including a law overhauling the state's public transportation system that opens the door to outsourcing.
Related: Ala. Governor Shines After Replacing Scandal-Plagued Predecessor
"It may seem odd that Republican Gov. Charlie Baker is so popular in Massachusetts, one of the country's bluest states," said Boston College Law Professor Richard Albert, via email. "But there is no secret to his success: He has run the commonwealth successfully as a nonpartisan manager."
"He has left few traces of an ideologue — something that would not fly for any Republican in this state — and has instead rolled up his sleeves to fix the problems of everyday people," Albert added.
To the north, Vermont Gov. Phil Scott is in a similarly strong position six months after taking office. Sixty-two percent of registered voters in the Green Mountain State approve of his performance, compared with 23 who disapprove, based on a Morning Consult survey of 311 registered voters from April 1 through July 10. The poll has a margin of error of plus or minus 6 percentage points.
Vermont and neighboring New Hampshire are the only states with two-year governorships, and Scott looks strong heading into re-election, said Bertram Johnson, associate professor of political science at Middlebury College. Even in the home state of Sen. Bernie Sanders (I-Vt.), where Clinton won by a 27-point margin in last year's presidential election.
"Gov. Phil Scott campaigned in 2016 on a 'take it slow, low tax' platform and that's how he's governed," Johnson said by email. "In his first legislative session as governor, he successfully came across as an advocate for taxpayers' interests by making proposals that spoke to people's pocketbooks – particularly on school budget issues. These initiatives did not always succeed in the form Scott proposed them – and they were occasionally abrupt and ill-timed. But he put the Democratic majorities in the legislature, themselves under new leadership, on their back foot for the latter part of the session."
Republican governors have not been particularly unusual in Massachusetts and Vermont in recent decades. They are, though, in Maryland. Before Hogan won the office in 2014, only one other Republican had served as governor in more than 40 years — and that was for a single, four-year term.
Hogan shows signs of staying power. Sixty-eight percent of registered voters in Maryland approve of his performance as governor, while 16 percent disapprove. Thirteen percent said they don't know or have no opinion, according to the survey of 3,827 registered voters that has a margin of error of plus or minus 2 percentage points.
Hogan, whose father served as a Republican congressman and executive of Prince George's County Government, has cut a unique figure in Old Line State politics, said Josh Kurtz, editor of the news-and-analysis site Maryland Matters.
"There seem to be a few things fueling Hogan's popularity," Kurtz said via email. "He comes across as a non-politician, an everyman — even though he's been deeply immersed in politics his entire life. The cheerful, determined way he fought his cancer diagnosis also endeared him to people."
In state where Clinton almost doubled Trump's vote tally, Kurtz said voters see Hogan as a soothing tonic to his Democratic predecessor, Martin O'Malley.
"After eight years of Gov. O'Malley, voters were simply exhausted," Kurtz said. "Under O'Malley, there were searing debates over emotional issues like same-sex marriage, immigrants' rights, gun control, the death penalty, casino gambling, and renewable energy. O'Malley and the Democratic legislature raised taxes to pay for education, transportation and other initiatives."
By the 2014 campaign, Kurtz added, "Voters were ready to hit the pause button — and with his simple, digestible agenda of lower taxes, fewer regulations and smaller government, that's essentially what they've gotten. Even Democrats in a lot of areas have responded."
But not every Republican governor in an otherwise blue state is faring well. In Illinois, 40 percent of voters approve of Gov. Bruce Rauner, while 49 percent say they disapprove of his job performance. Eleven percent said they don't know or have no opinion, according to the poll based on responses from 9,693 Illinois voters. The survey has a margin of error of plus or minus 1 percentage point.
Rauner, a private equity titan with at least eight-figure holdings who was elected in 2014, has for months faced off against a heavily-Democratic legislature. During their recent standoff, Illinois almost became the first U.S. state with a junk credit rating. The financial mess stemmed from years of spending more on pensions and services than the state could afford.
Illinois government leaders grappled with $15 billion of unpaid bills – to the point that they considered cutting off sales of lottery tickets because the state wasn't going to be able to pay the winners.
The crisis was narrowly averted this month when a group of Illinois House Republicans joined the Democratic majority to override Rauner's veto of a $36 billion budget.
Not surprisingly, Rauner is a major Democratic target for 2018. Several prominent – and well-funded – Democratic candidates are lining up to challenge him.