Trump Says 'Let Obamacare Fail' as Repeal Push Dies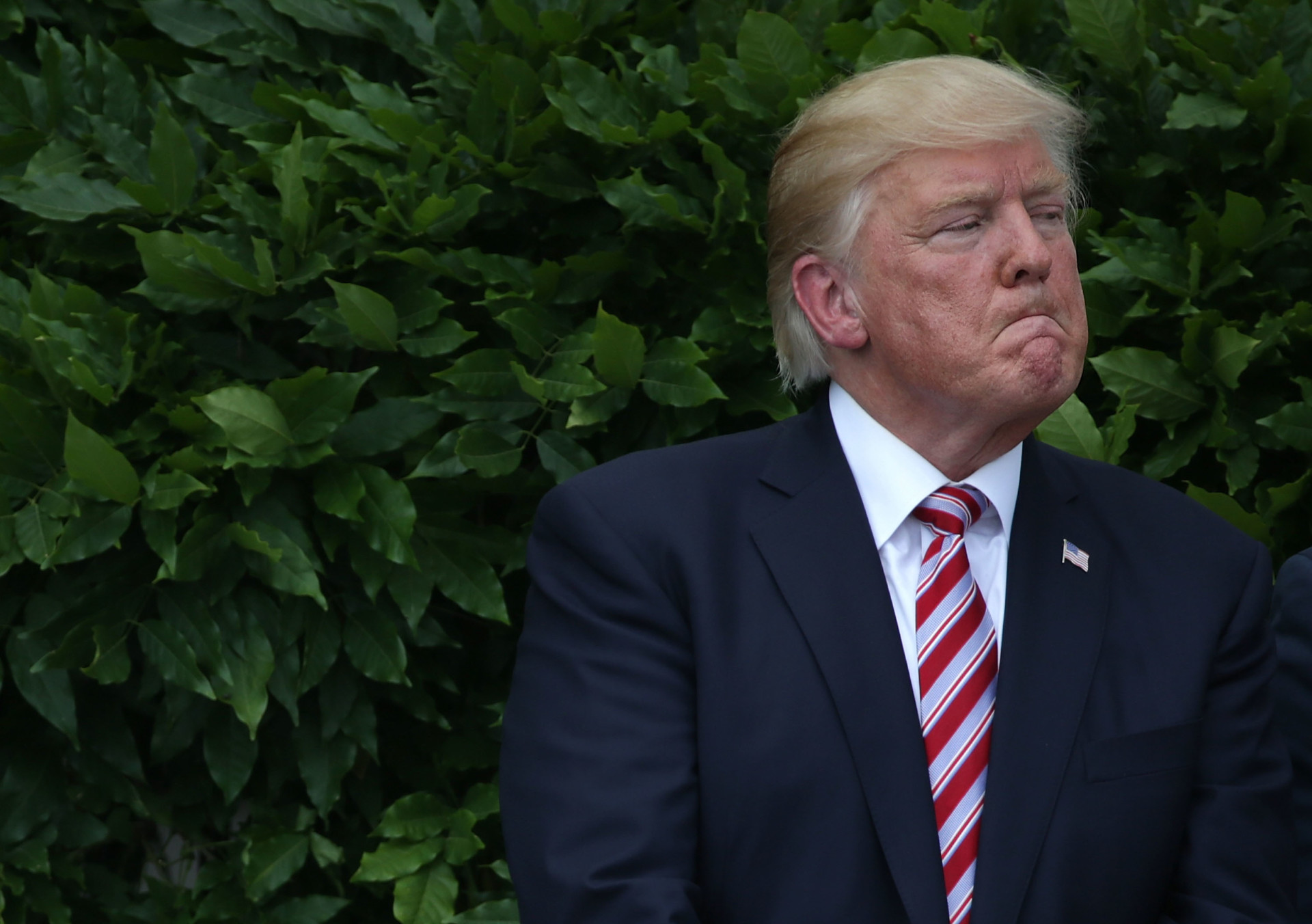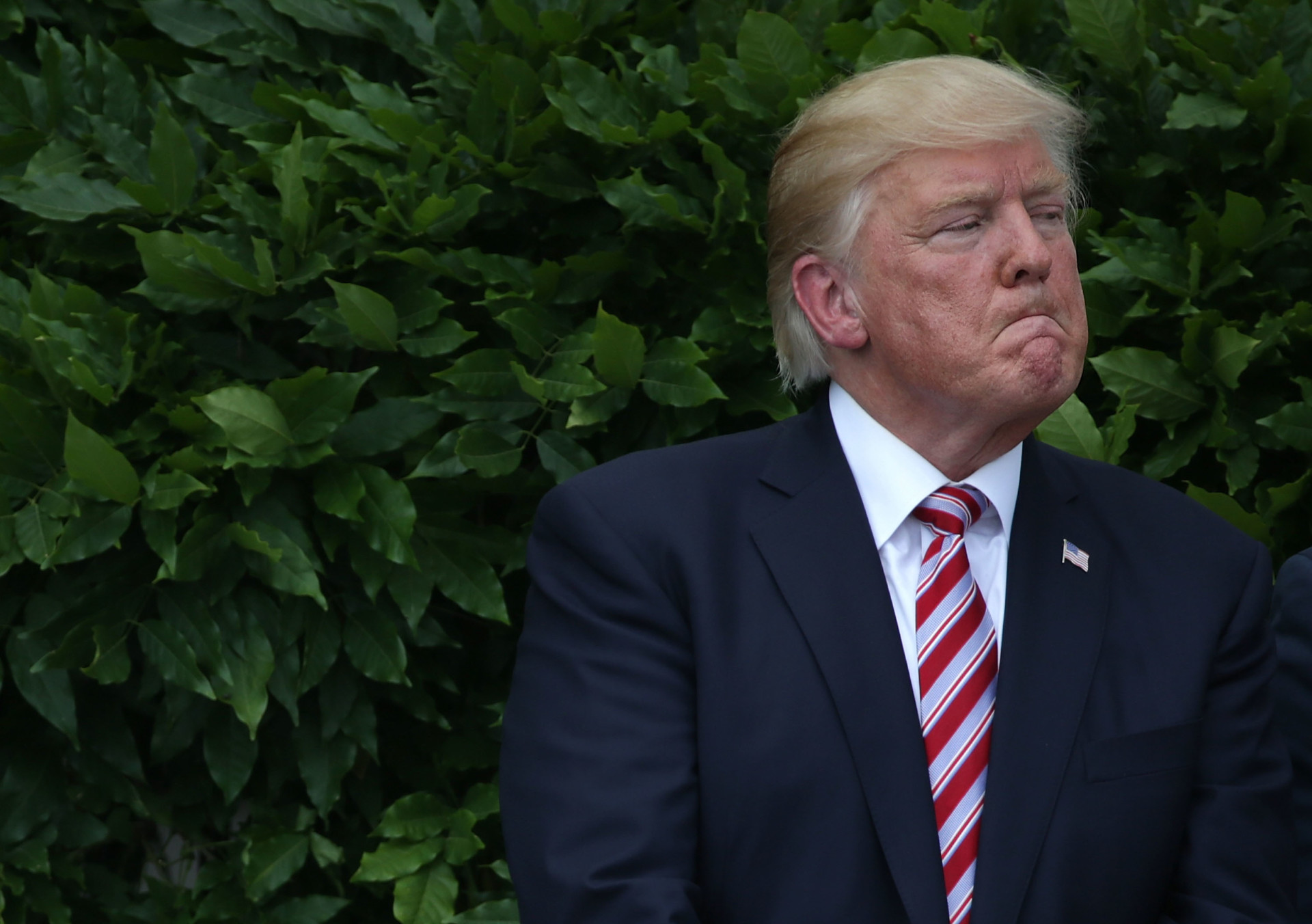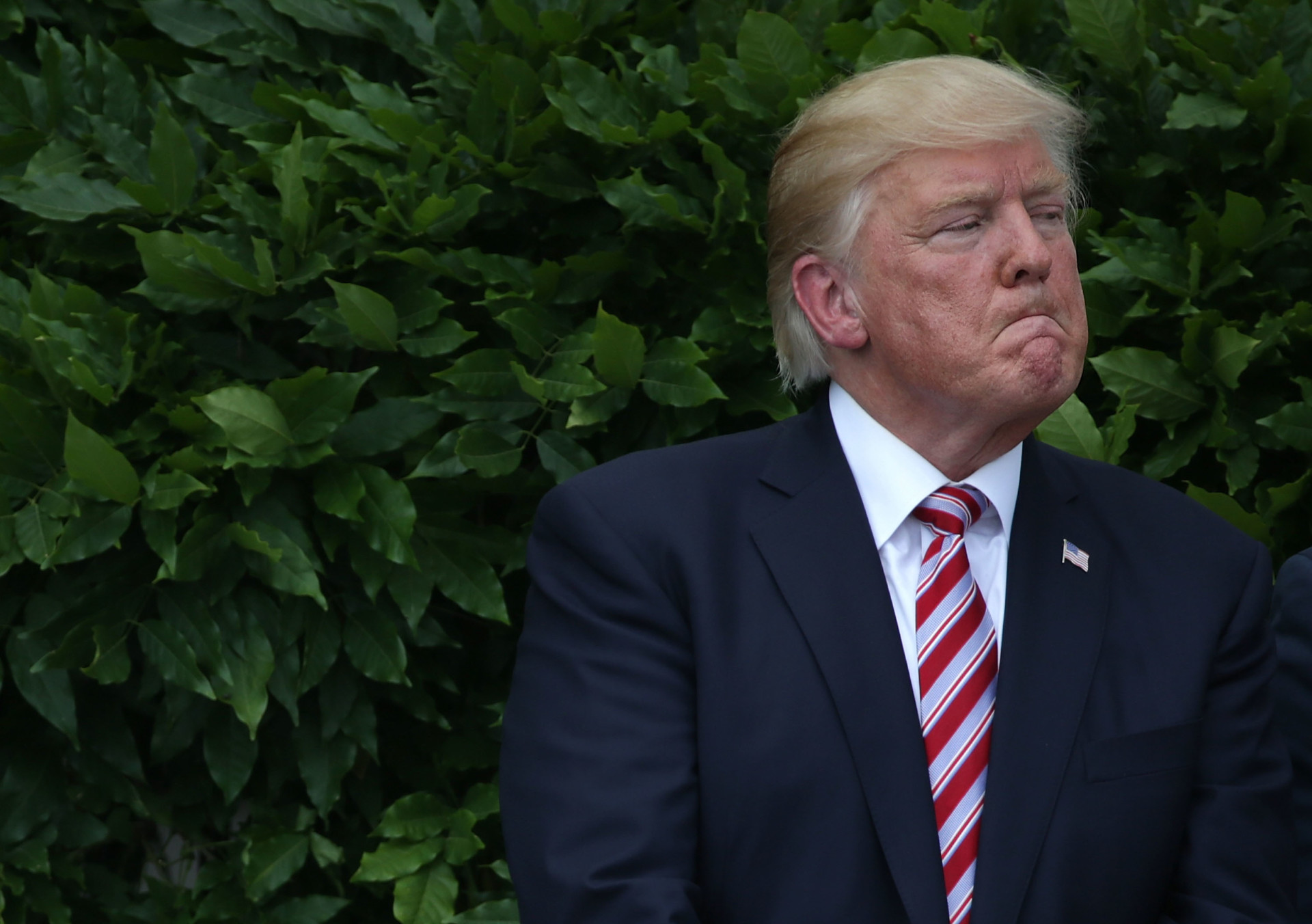 Three Republican senators on Tuesday said they would vote against taking up legislation to simply repeal the Affordable Care Act, effectively killing GOP leaders' backup plan to salvage their health care push.
The last-ditch effort to make good on Republicans' promise to repeal Obamacare failed less than 24 hours after the Senate GOP's health care overhaul legislation was also abandoned amid mounting opposition. As the backup plan floundered, President Donald Trump told reporters his new approach would be to let Obamacare fail on its own.
"We'll let Obamacare fail and then the Democrats are going to come to us and they are going to say 'How do we fix it, how do we fix it' or 'How do we come up with a new plan?'" Trump told reporters on Tuesday, according to the White House pool report. "We'll see what happens but I am disappointed because, for so many years, I've been hearing repeal and replace."
Some evidence suggests Trump's approach could work; three-quarters of voters said they would blame former President Barack Obama or Democrats for Obamacare not working as intended, according to Morning Consult/POLITICO polling from March. In contrast, 12 percent of voters said they would blame Republicans or Trump.
Republicans' initial alternative, based on repeal legislation the GOP passed in 2015 (which Obama ultimately vetoed), would repeal Obamacare and delay its implementation for two years to give Congress a window to come up with a replacement plan.
But centrist Republican Sens. Susan Collins (Maine), Lisa Murkowski (Alaska) and Shelley Moore Capito (W.Va.) said they would vote against that plan. Senate Majority Leader Mitch McConnell, who announced the backup plan late Monday after the collapse of the health care legislation, can only have two GOP senators defect for the motion to proceed to still be successful. Despite the three defections to the repeal-only bill, Senate Majority Whip John Cornyn told reporters on Tuesday that McConnell would likely still move forward with the procedural vote later this week.
"I do not think that it's constructive to repeal a law that is so interwoven within our health care system without having a replacement plan in place," Collins said in a statement. "We can't just hope that we will pass a replacement within the next two years."
Collins called for hearings to examine ways to fix Obamacare, a position Democrats welcome, and one that is increasingly being embraced by other Republicans such as Sen. John McCain (R-Ariz.).
A bipartisan approach to health care has broad support from voters of both parties, according to a Morning Consult poll from earlier this month.
Fifty-seven percent of voters said Republicans should work with Democrats to reach bipartisan reforms to the nation's health care system. The desire for compromise transcends party lines, with three-quarters of Democrats, 56 percent of independents and 54 percent of Republicans all backing bipartisanship on health care.
Democratic leaders on Tuesday urged Republicans to drop their repeal push and work with them on bipartisan health care reforms, such as working to bolster the nation's insurance markets.
"The door to bipartisanship is open right now, Republicans only need to walk through it," Senate Minority Leader Chuck Schumer said Tuesday on the Senate floor, according to a transcript of the speech prepared for delivery.