Cotton: Republicans Aim to Block CFPB Arbitration Rule Before August Recess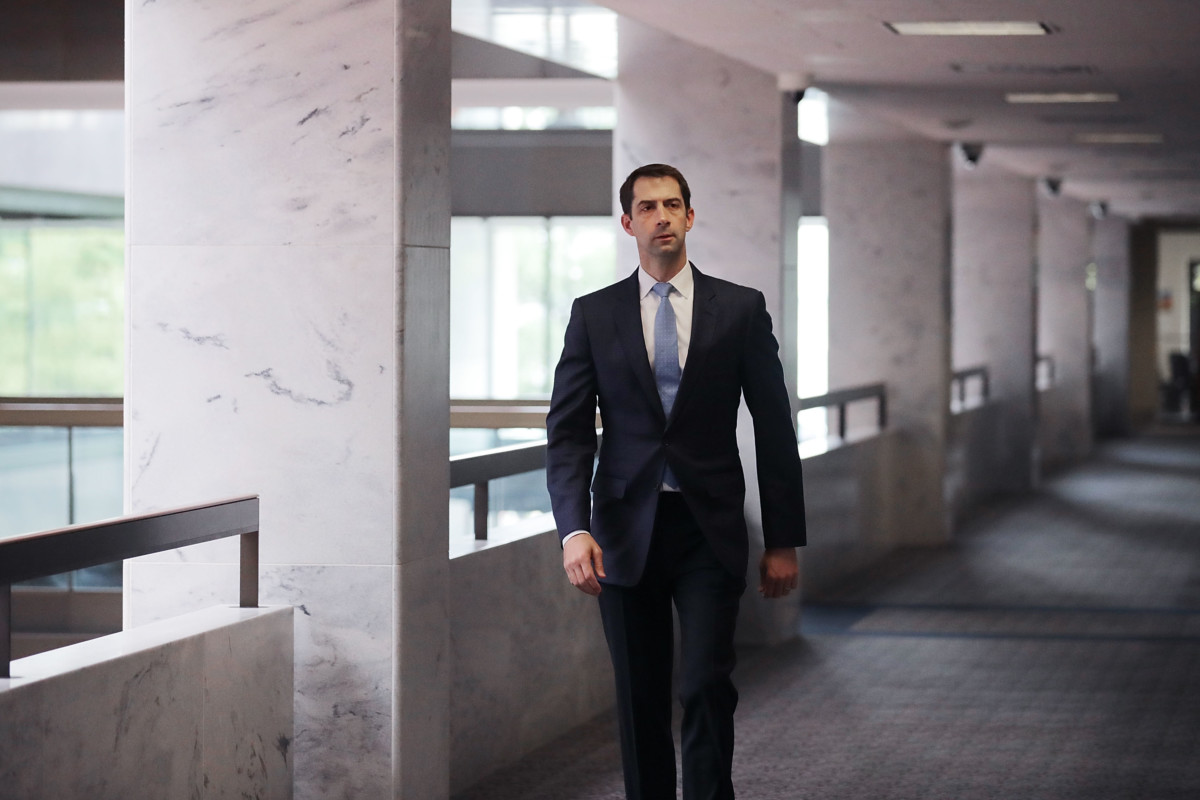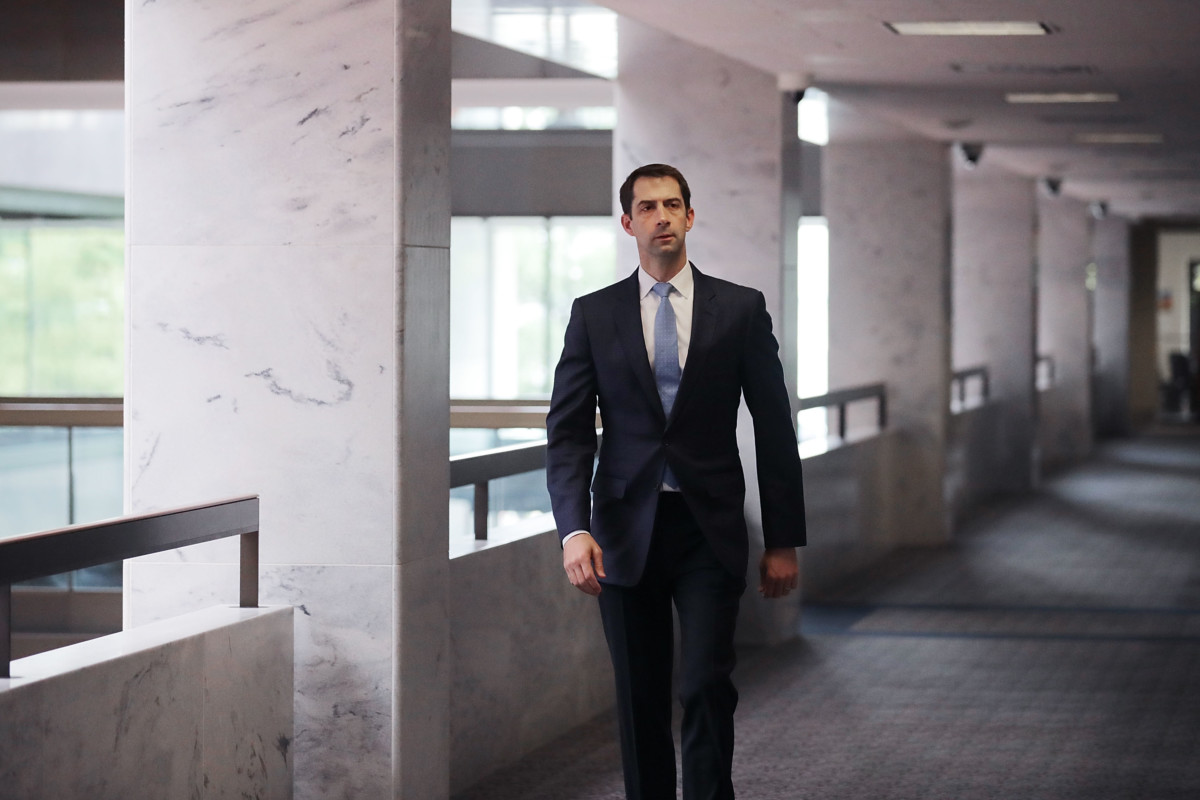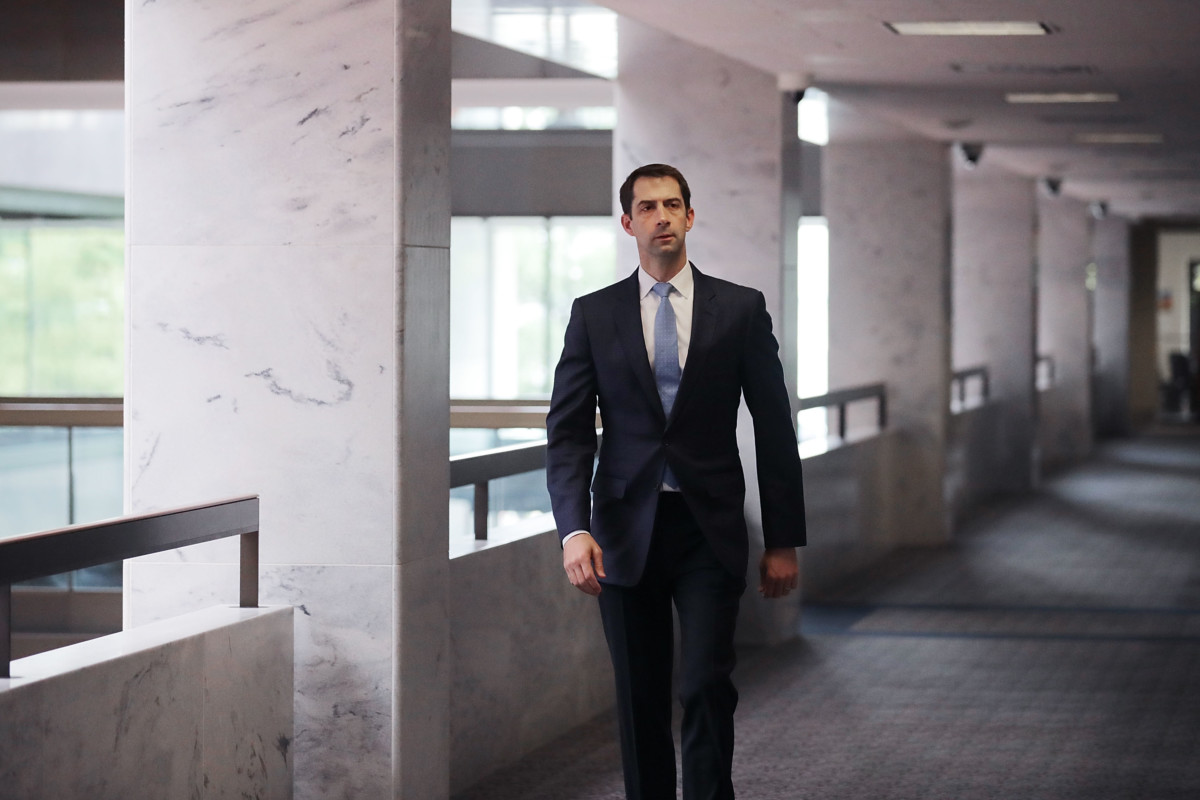 GOP senators are aiming to adopt a resolution that would block implementation of a Consumer Financial Protection Bureau rule that limits financial institutions' ability to require arbitration clauses in consumer contracts, according to Sen. Tom Cotton (R-Ark.), who said the goal is to get the measure to President Donald Trump's desk before the August recess.
"The clock is starting now," the Arkansas Republican told audience members at a U.S. Chamber of Commerce event on Wednesday. "There's no reason, in my opinion, this couldn't be a bipartisan effort. At least a few Democrats recognize the need to reverse this rule."
Cotton, who's a member of the Senate Banking Committee, said he's working with Chairman Mike Crapo (R-Idaho) to rally enough votes for the Senate to adopt a disapproval resolution under the Congressional Review Act. Amanda Critchfield, spokeswoman for the banking panel, confirmed that Crapo is collaborating with Cotton.
The CFPB's rule, which was published Wednesday in the Federal Register, is slated to take effect on Sept. 18. A separate deadline for companies to come into compliance is set for March 19.
Cotton said he's hoping that the House will take up its own disapproval resolution as early as next week.
Spokespeople for both the House Financial Services Committee and House Majority Leader Kevin McCarthy (R-Calif.) did not immediately return requests for comment. Financial Services Committee Chairman Jeb Hensarling (Texas) and other GOP members of the panel are scheduled to hold a press conference regarding the rule on Thursday.
The rule has been panned by congressional Republicans as an unnecessary inhibition of banks' ability to require arbitration, which GOP lawmakers say is speedier and more beneficial than class-action lawsuits for consumers who have been wronged. In Wednesday's speech, Cotton said the main beneficiary of the rule won't be consumers, but instead lawyers for class-action plaintiffs who could see millions of dollars coming their way because of the likely increase in lawsuits.
Despite the goal of sending a CRA resolution to President Donald Trump's desk before the August recess, moderate Democrats said Wednesday that the rule isn't really on their radar. Democratic Sens. Heidi Heitkamp (N.D.), Jon Tester (Mont.), Tom Carper (Del.) and Chris Coons (Del.) all said that they either haven't spoken with Cotton about the rule or haven't reviewed the regulation, which was released on July 10.
Cotton said that as many as six Democrats in the Senate might join the GOP effort to block the rule. He did not name those senators and he did not take questions from reporters after the Chamber of Commerce event.
Sen. Jack Reed of Rhode Island, a senior Democrat on the Banking Committee, left open the possibility that Democrats will try to peel away GOP votes from a disapproval resolution, and pointed to the recent collapse of the Senate Republican leadership health care bill.
"I think this is something that both sides will consider," Reed said in a brief interview. "I don't see this as a strictly partisan issue. The analogy's not perfect, but a lot of what transpired in the health care debate was local people saying, 'This is not going to help me,' or, 'This will hurt me.'"
Cotton acknowledged that dynamic in his speech.
"Everything is close-run in the Senate these days," he said.