East Coast States Take Lead in Offshore Wind After Paris Accord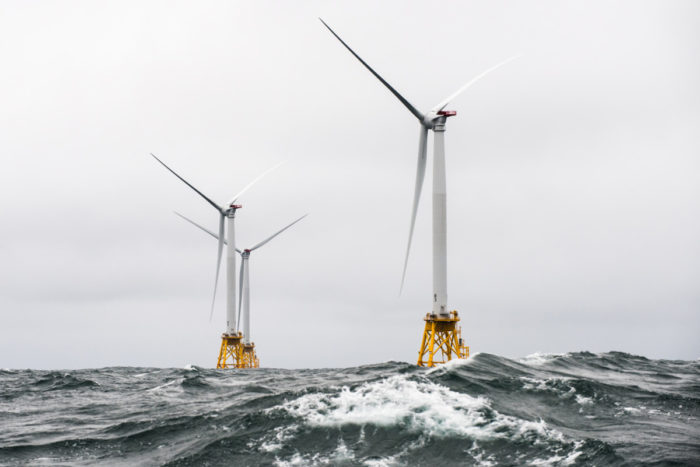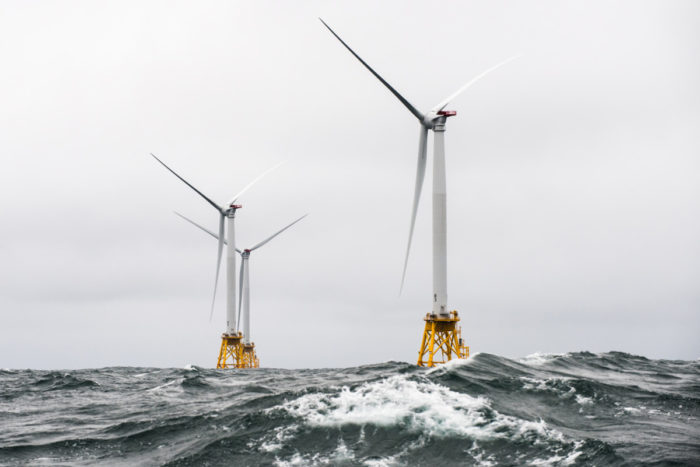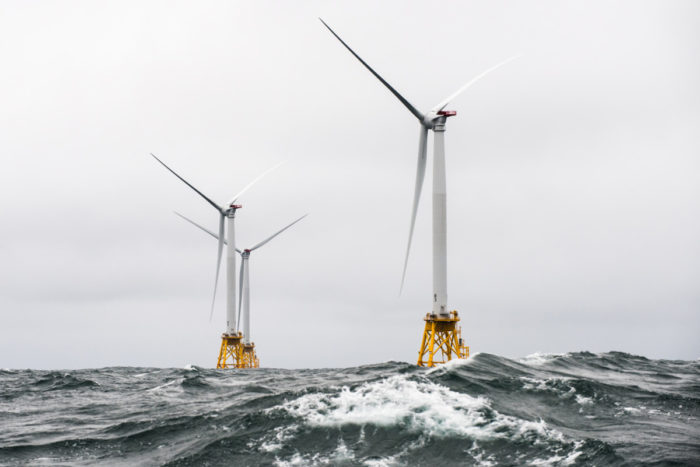 Although the United States dropped its international pledge to reduce greenhouse gas emissions, states on the eastern seaboard of the country are moving ahead with long-term commitments to offshore wind power.
States that want to boost their renewable energy supplies are often the same ones that have pledged continued support for the Paris climate agreement, despite President Donald Trump's decision to leave it. Many of these states see their chance with offshore wind technology, despite the current high cost and logistical complications.
Offshore wind supporters New York, Rhode Island and Virginia are among the nine states that want the United States to continue to meet climate goals under the Paris agreement. Other states with advanced plans for offshore wind include Massachusetts, New Jersey and Maryland. Cities and counties in those states, including Baltimore and Boston, have also joined the Paris climate pledge.
While these states are committed to expanding their renewable energy portfolios, many face obstacles, such as lack of space for onshore wind and solar farms or hydropower facilities. An alternative, transporting energy from wind farms in northern Maine, upstate New York or Canada, can be too complicated or difficult to manage due to the long distance and overland transmission lines, clean energy advocates say.
That leaves offshore wind, a costly technology that has bedeviled U.S. developers; among the 12 offshore wind leases issued by the Bureau of Ocean Energy Management for federal waters, none are close to construction, according to BOEM. And turbine construction in state waters is only happening for smaller-scale projects.
The only working project is a small five-turbine operation generating 30 megawatts in Rhode Island state waters, owned by Deepwater Wind.
But states along the eastern coast have a unique geographic advantage: North Atlantic waters receive the strongest winds on the East Coast, according to BOEM.
To encourage more offshore wind development, states such as Massachusetts and New York are focusing on infrastructure including ports and underwater transmission lines that would make offshore wind construction easier and more cost-effective.
For example, Massachusetts Gov. Charlie Baker (R) last summer committed to including offshore wind in the state energy portfolio by 2027. The state plans to receive proposals in December for an offshore wind project off the coast of Martha's Vineyard.
Massachusetts will invest in offshore wind in a way that "stabilizes the cost of energy for the Commonwealth's ratepayers and helps achieve our aggressive greenhouse gas emissions reductions goals," Katie Gronendyke, spokeswoman for the state's Office of Energy and Environmental Affairs, said in an email last week.
Part of the problem is not just wind or underwater transmission technology but getting the bases for the wind turbines out into the open sea, Sonia Aggarwal, vice president of the policy group Energy Innovation, said in an interview last week.
To help with the logistical challenges, Massachusetts also set up a first-of-its-kind marine commerce terminal in the New Bedford port, operated by the Massachusetts Clean Energy Center, an economic development agency.
The infrastructure will attract development, but Massachusetts is still far away from "putting steel in water," Stephen Pike, chief executive of MassCEC, said in an interview last week.
New York also wants to include offshore wind energy in its portfolio by 2030, and Maryland and New Jersey are planning to invest in manufacturing and infrastructure maintenance to help attract offshore wind business.
Developers seeking to take advantage of the renewed state interest are focusing on one of two approaches in order to overcome the logistical challenges: building incrementally larger projects closer to shore in state waters, following the pattern of Deepwater Wind, the country's leading offshore developer; or testing a small project to clear the way for an industrial-sized project in federal waters, as Dominion Energy Inc. plans to do.
Deepwater Wind also plans to submit a proposal for the Massachusetts project off of Martha's Vineyard, the company's Massachusetts vice president, Matthew Morrissey said last week, before proceeding with plans to develop its two federal leases.
Dominion Energy, working with DONG Energy, an experienced European offshore wind development company, plans to build two 6-megawatt turbines off Virginia Beach in a state-owned lease, then expand to more than 300 wind turbines to generate up to 2,000 megawatts of energy in surrounding federal waters.
"We are confident that this project can proceed without undue logistical hurdles," Lauren Burm, a spokeswoman at DONG Energy, said in an email last week.
Correction: A previous version of this story misidentified which states have advanced plans for offshore wind projects.