Poll: Voters Cool on Trump-Russia Meeting, but Resist Impeachment Calls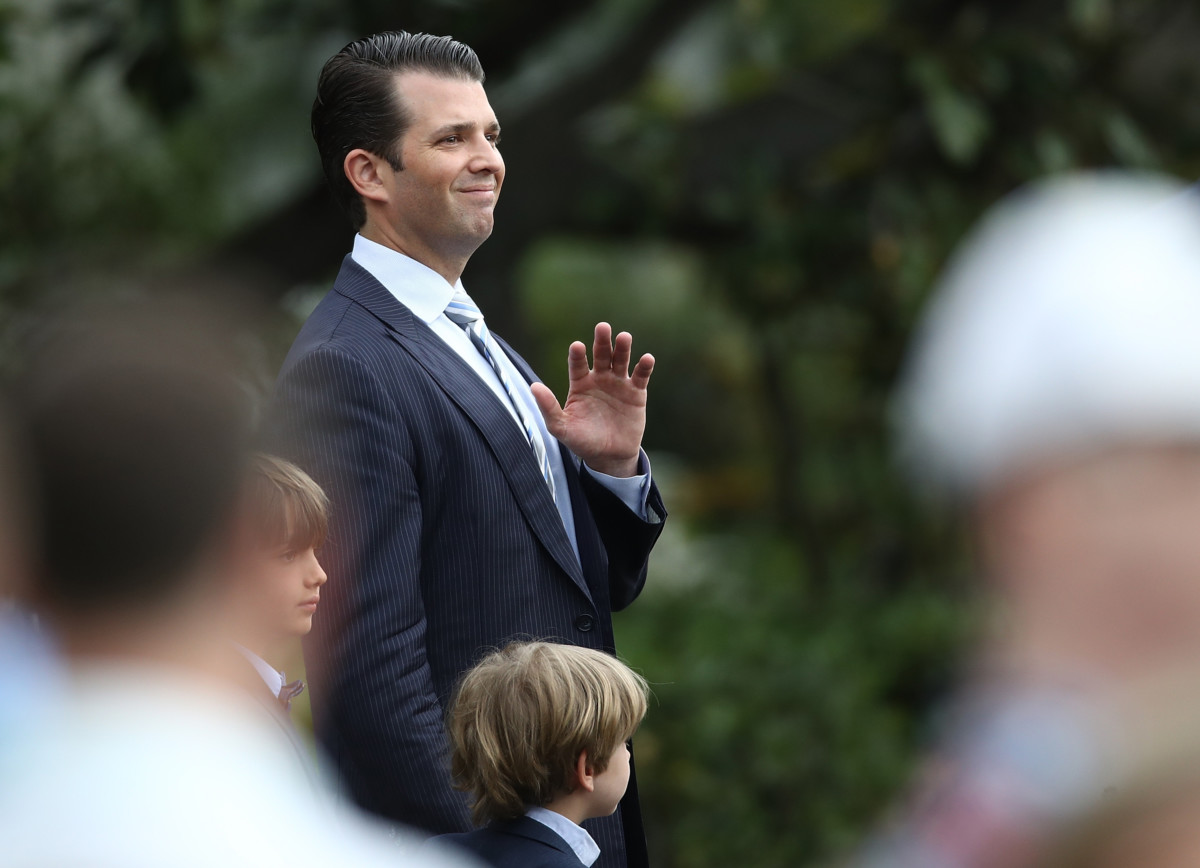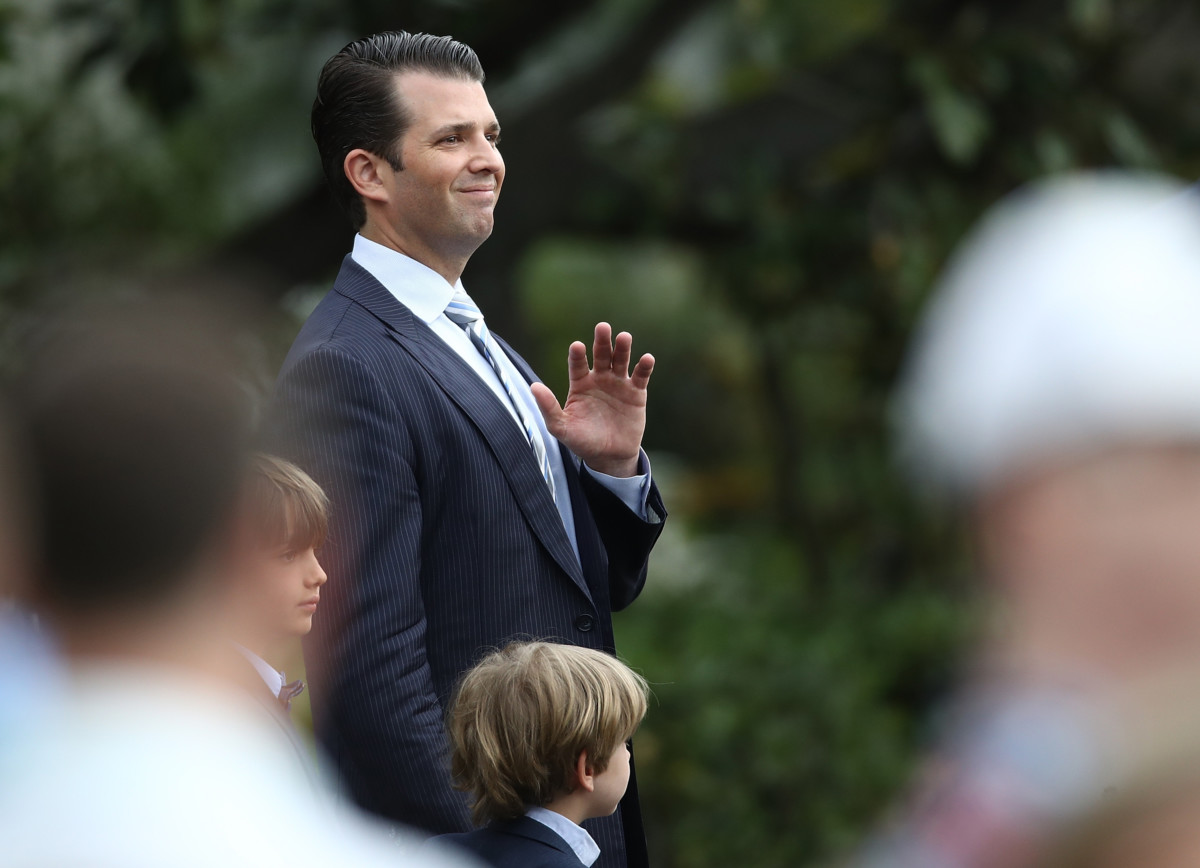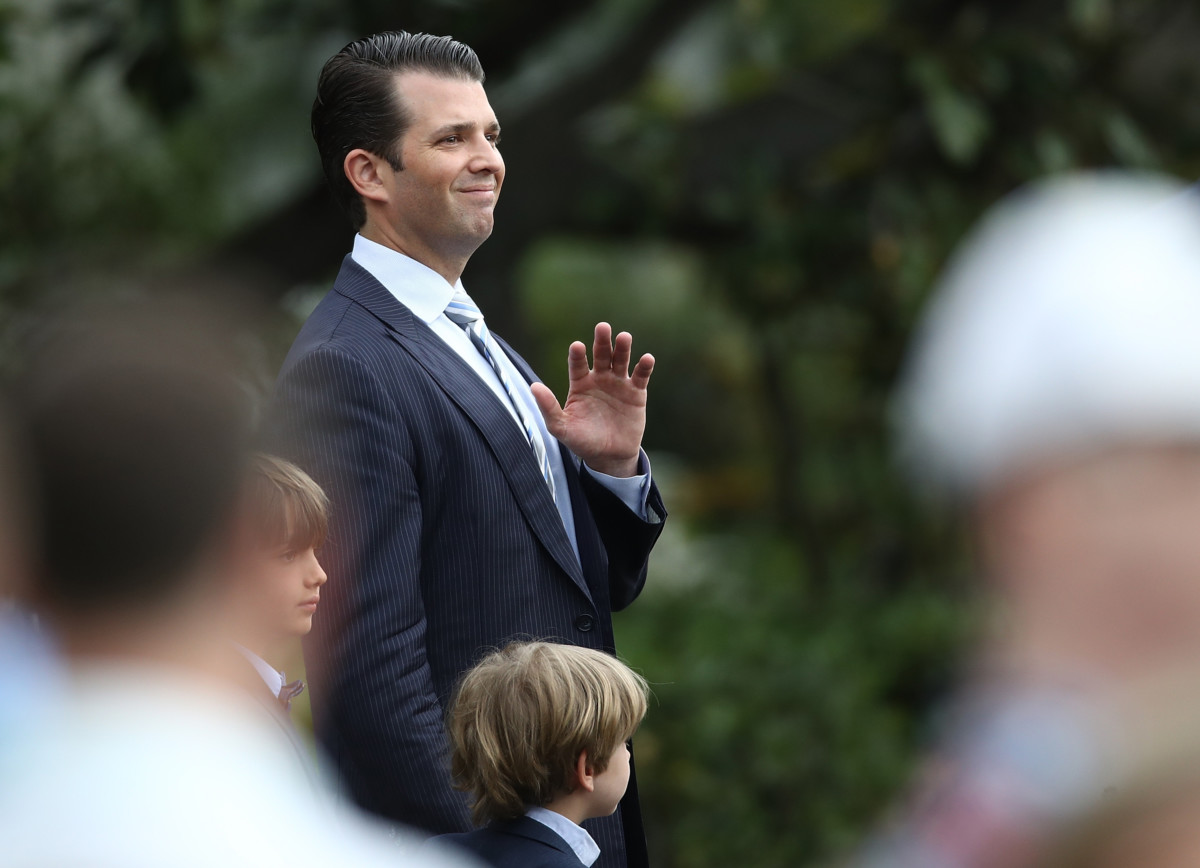 Most of the voting public reacted negatively to the revelation of Donald Trump Jr.'s meeting with a Kremlin-linked attorney during the 2016 presidential campaign, a new Morning Consult/POLITICO survey shows — but it's not yet changing the calculus on whether Congress should begin impeachment proceedings against President Donald Trump.
In the new poll, conducted July 13 through July 15, 52 percent of registered voters said it was inappropriate for the younger Trump to meet with Natalia Veselnitskaya, an attorney with links to Russian President Vladimir Putin's regime, while 23 percent said it was appropriate. When voters were told the meeting was set up so that the lawyer "could allegedly provide official documents and information that would incriminate Hillary Clinton," the share of voters who said it was appropriate rose to 28 percent — driven largely by Republican responses, which ticked up from 44 percent to 52 percent on the question.
Fifty-three percent of respondents, including 76 percent of Democrats and 51 percent of independents, also said the meeting should be included in the investigation of Robert Mueller, the former Federal Bureau of Investigation director who is leading the probe in potential coordination between the Russian government and the Trump campaign. Almost half of Republicans (48 percent) disagreed.
News of the meeting, which broke early last week, is the clearest indication so far of the possibility of a connection between the Trump campaign and Russia's efforts to disrupt the presidential election. Despite that, the appetite for impeachment among voters has waned slightly since late May.
In the new survey, 40 percent of registered voters said Congress should begin impeachment proceedings against Trump — unlikely, given Republican control of the legislative branch — while 46 percent said it should not. In late May, a slightly larger share of voters (43 percent) said Congress should initiate the proceedings.
Responses also suggested that voters wouldn't find collusion to be an impeachable offense. Of the registered voters who said Trump should not be impeached, just 12 percent said a conclusion from Mueller that the campaign did coordinate with Russian government officials would be grounds for impeachment. Seventy-nine percent of those voters said Congress still should not begin impeachment proceedings if coordination was determined, including 52 percent of Democrats, 76 percent of independents, and 87 percent of Republicans.
Jennifer Lawless, a professor of government at American University, suggested Tuesday that two dynamics were driving that sentiment.
"For most people that are following any of this closely, it's virtually impossible for them to imagine that scenario, given that Republicans are in control of Congress," she said in a phone interview. "Additionally, until they see that smoking gun, they're not willing to hypothetically support that punishment."
Democratic strategist Josh Nanberg said via email Tuesday the numbers were an indication "that the president's 'nothing to see here' messaging is taking hold."
But, he added, "I think if [former] Director Mueller does come out with a finding of fact that implicated the president directly in collusion with a hostile foreign power to disrupt our democratic process — that is, if we move out of the realm of the abstract — those numbers will shift very quickly."
Support for the president has also stabilized over the past several weeks after he found his floor in mid-May, when 41 percent approved of Trump's job performance and 53 percent disapproved. In the new survey, 44 percent approved of Trump and 51 percent disapproved.
Voter sentiment on the Trump campaign associates' meeting with Veselnitskaya — which included then-campaign Chairman Paul Manafort and current White House senior adviser Jared Kushner — was also heavily influenced by partisanship. Overall, a plurality (41 percent) said most campaigns would decline a meeting with a Russian government attorney, but 57 percent of GOP voters said most campaigns would accept the meeting, as the president has publicly suggested.
While a plurality of registered voters said they thought the president and his son have not been truthful about potential coordination with the Russian government, supermajorities of Republican voters said the opposite. Similarly, while pluralities said it was likely that Trump (47 percent) and Trump Jr. (48 percent) acted improperly, roughly half of Republican voters disagreed.
Democrats have called for Kushner's security clearance to be revoked after he failed to note the meeting on government paperwork, and voters were slightly less sure about whether he was being forthcoming about the meeting. A plurality (37 percent) said he hadn't been truthful, while 27 percent said he had and 36 percent didn't know or had no opinion. More voters than not (41 percent vs. 25 percent) also said Kushner should not have a security clearance, while 40 percent of Republican voters said he should.
Many voters are still lukewarm to the idea of impeachment, but a majority (53 percent), including 79 percent of Democrats and 48 percent of independents, still see investigating the potential collusion as an important priority for Congress. A strong majority of Republicans (64 percent) disagreed.
The national, online survey polled 1,994 registered voters from July 13-15 and has a margin of error of plus or minus 2 percentage points. See the full results here.