Harry Reid's Legacy Hangs Over Nevada Senate Race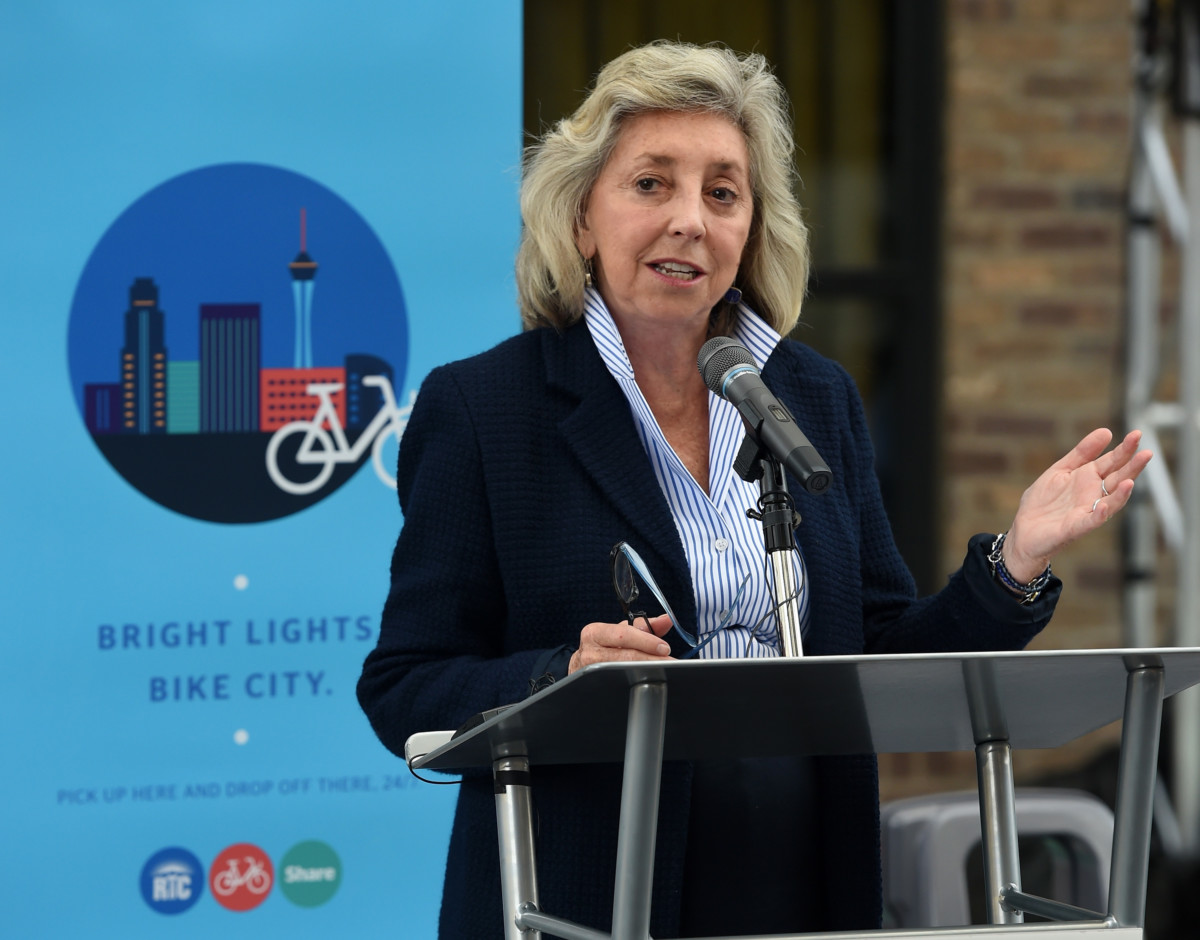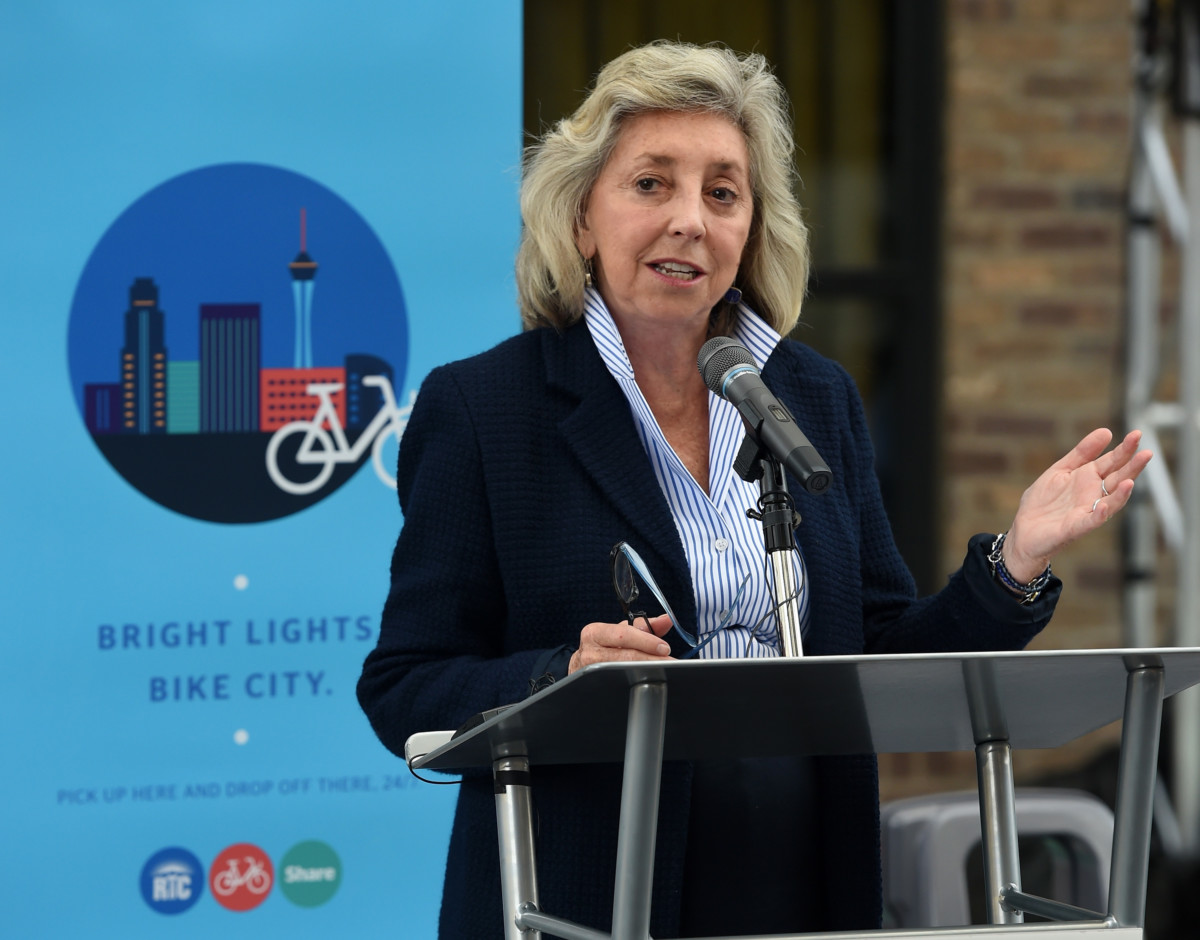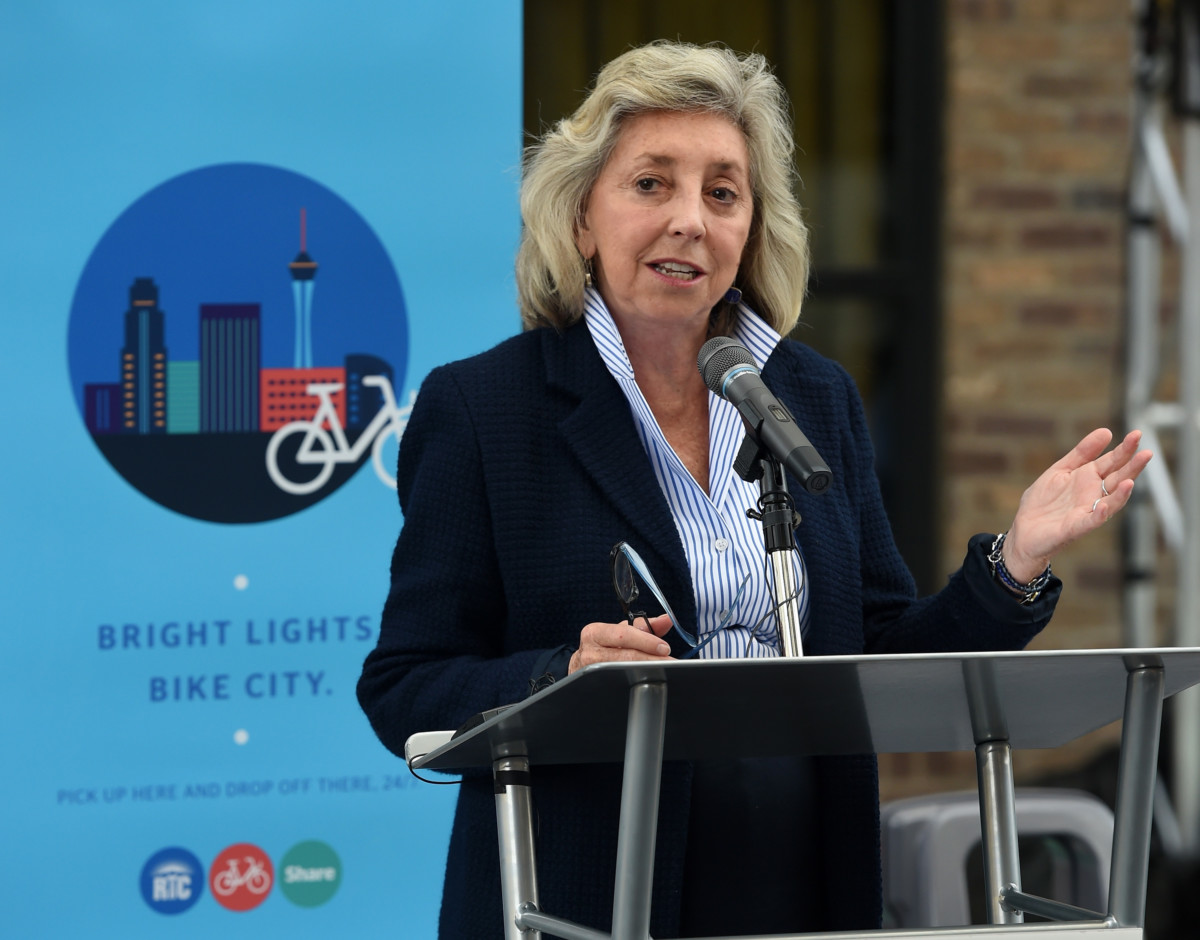 As she considers a U.S. Senate run, Democratic Rep. Dina Titus could find herself going up against the political machine built by former Senate Democratic Leader Harry Reid during his decades in Nevada politics.
Many strategists, elected officials and outside groups — from Nevada to Washington, D.C. — aligned almost instantly with Rep. Jacky Rosen, the first-term Democrat whom Reid and his leadership successor, Senate Minority Leader Chuck Schumer (D-N.Y.), recruited to carry the party's torch against Republican Sen. Dean Heller next fall.
"I've been dealing with that for a long time," Titus said July 13 when asked about Reid's influence. During a brief interview on Capitol Hill just a week after Rosen's campaign announcement, Titus said she was still thinking about a campaign.
Reid has opposed her in the past, first when she ran for governor unsuccessfully in 2006 and he quietly backed one of her opponents in the Democratic primary, which she won. This time, he has brought with him the backing of the Democrats in Nevada's congressional delegation, the Democratic Senatorial Campaign Committee and EMILY's List, all of whom endorsed Rosen.
Among Democratic officials and consultants, the Nevada Democratic Party is viewed as one of the premier state shops in the country, shepherded by top-tier operatives who in 2016 helped propel Catherine Cortez Masto to the Senate, secure the state for Hillary Clinton and get Rosen — a computer programmer-turned-synagogue president — across the finish line in one of the nation's hottest congressional races.
"It wasn't always that way. I was state party chairman 20 years ago. It's my dad — he raised a whole bunch of money and they really built it," Rory Reid,  the former senator's eldest son, said in a phone interview Wednesday. In some tough Senate races, "it is why my dad could win when he probably shouldn't have," added Reid, a former Clark County commissioner and the 2010 Democratic Nevada gubernatorial nominee.
With Harry Reid's backing comes the political apparatus that still exists in his retirement, which Rory Reid described as a "professional political operation" his father built mostly from scratch.
The former Nevada senator's support includes deep fundraising ties and near-instant front-runner status in a Democratic primary. "There's not many people who could overcome that," Rory Reid said of potential challengers.
Titus has done so before. In 2011, after being ousted from her House seat after a single term, she launched a campaign against Reid's pick in Nevada's 1st District, then-state Sen. Ruben Kihuen, against Reid's wishes. Less than three months later, Kihuen dropped his campaign for the party's nomination, a development that prompted the Las Vegas Sun to declare, "Maybe Sen. Harry Reid is mortal after all."
With Clark County as her base, some Democratic consultants believe Titus — who served two decades in the state Senate before she was first elected to Congress in 2008 — could put up a fight in a primary, relying on roots among party faithful from years of campaigning, from union visits to dropping by other Democratic clubs and organizations.
"I got some pretty good poll numbers; I'm looking at those," said Titus, a former political science professor at the University of Nevada, Las Vegas.
An aide declined to share the numbers with Morning Consult.
Titus said she recognizes the appeal some see in Rosen's status as a political newcomer, with not much of a voting record for Republicans to attack on the campaign trail. "That will be an easier race to run than someone who has a long record," she said.
More than that, though, those close to Reid said they view a Senate run by Titus as nonviable due to fundraising challenges compared to putative rival Rosen. For one, according to her campaign's latest filing with the Federal Election Commission, Titus has about $324,000 in the bank (she raised just under $170,000 so far this year). Rosen's campaign raised $240,000 in the first three months of 2017 alone — before she even announced her candidacy — according to the most recent numbers available from the FEC.
Titus' detractors also point to her loss in 2006 when she ran for governor against Republican Jim Gibbons, a race many had viewed as a slam dunk after his campaign was rattled by a late-breaking scandal — and in a Democratic wave year, no less.
Democrats view Heller as uniquely vulnerable in a Senate map that has them on the defense in several states President Donald Trump won last fall. According to a 50-state poll by Morning Consult released last week, a third of Nevadans have a negative view of Heller. Forty-one percent said they view him favorably, while another 26 percent said they did not know or had no opinion.
Political operatives in Nevada and Washington pushed for a candidate to get in sooner rather than later in order to put pressure on Heller, who could also face a primary rival. Titus says there's no rush.
"There's a long time until the election," she said. "We'll see what's going to happen with Heller and the health care vote, see if Heller gets a primary and see if Jacky [Rosen] catches on."
Harry Reid declined an interview request for this story through an aide, who said he is not doing interviews about the Nevada Senate race.