Congressional Democrats Embrace Antitrust Push Heralded by Warren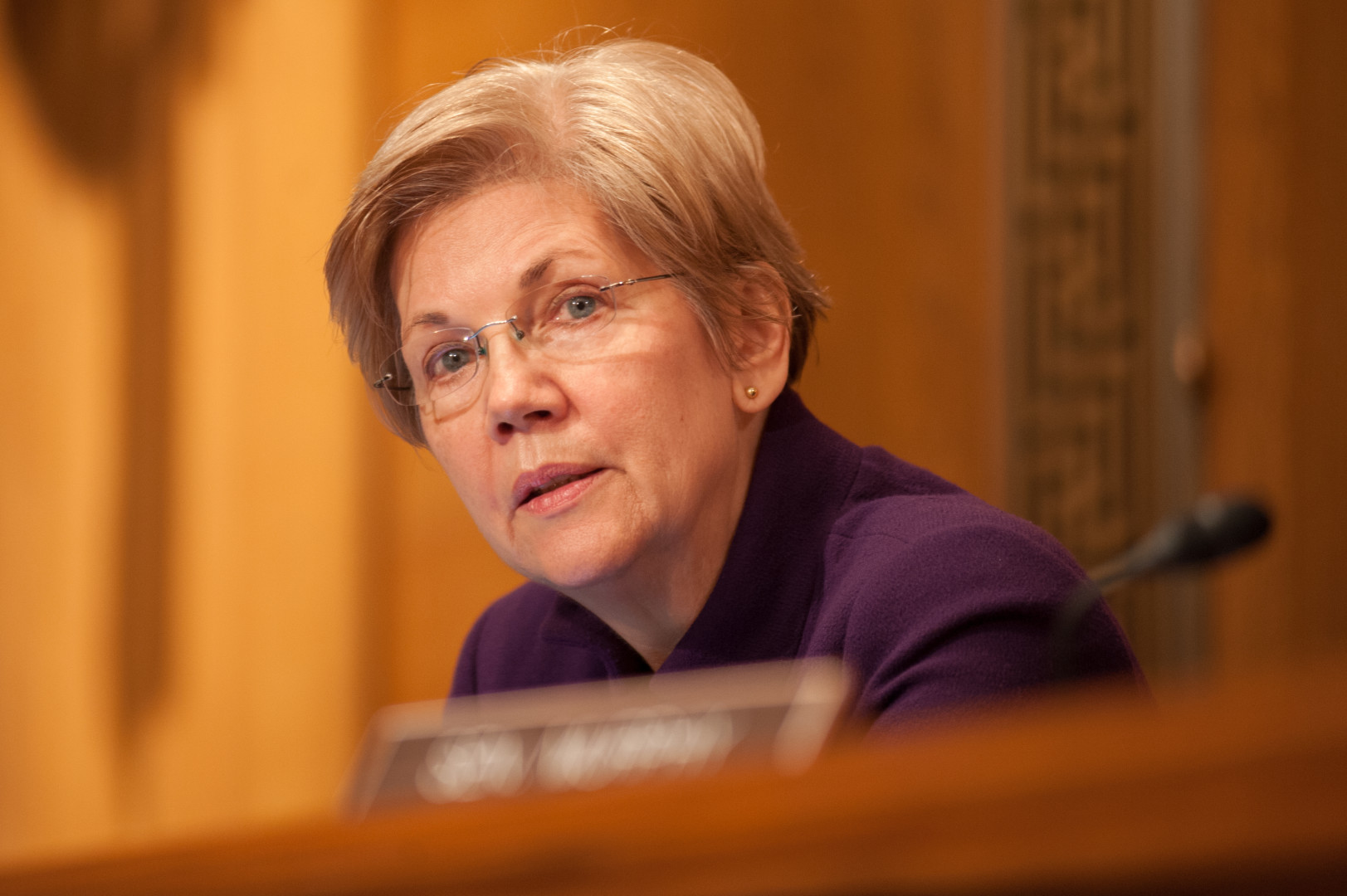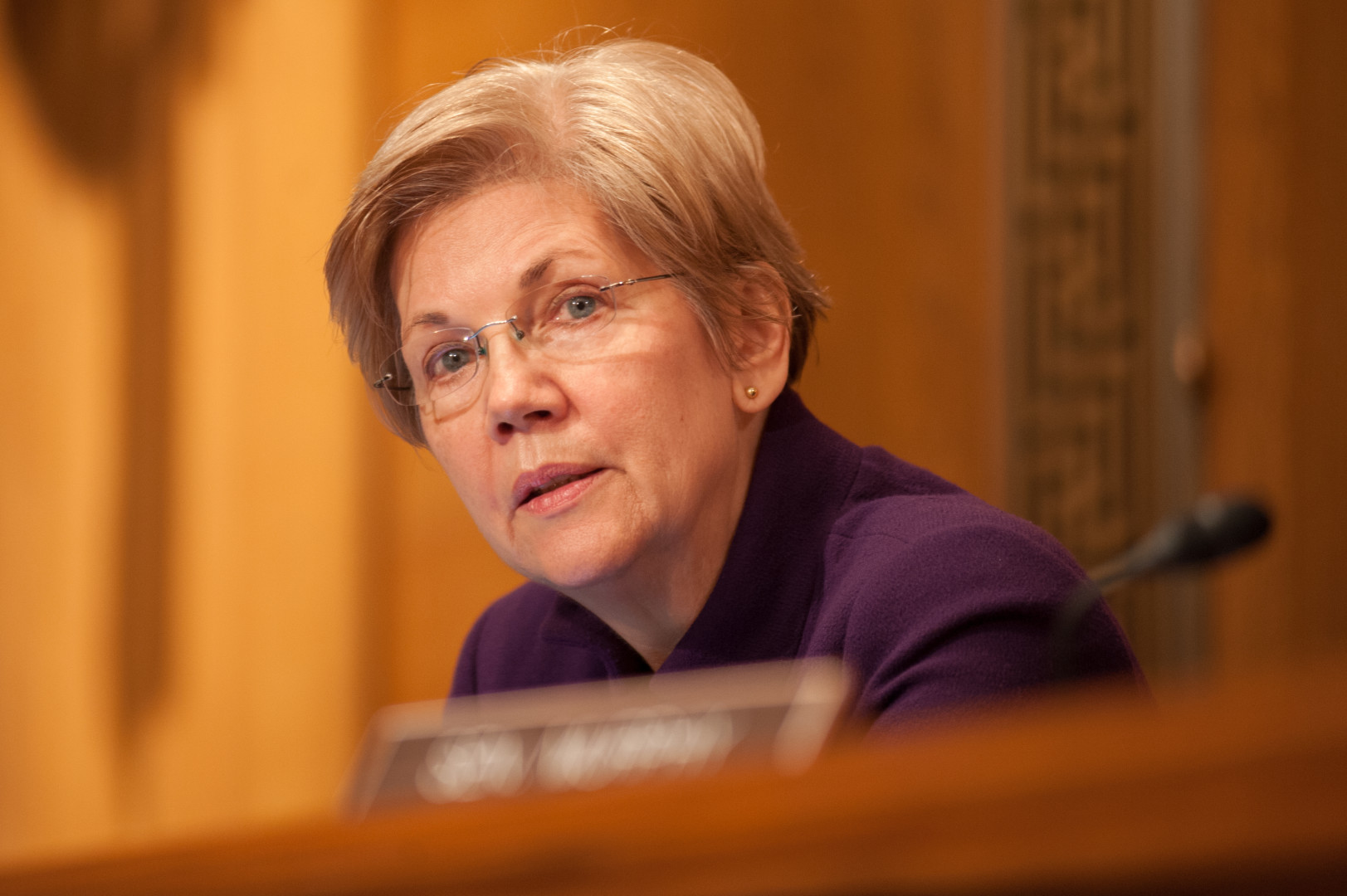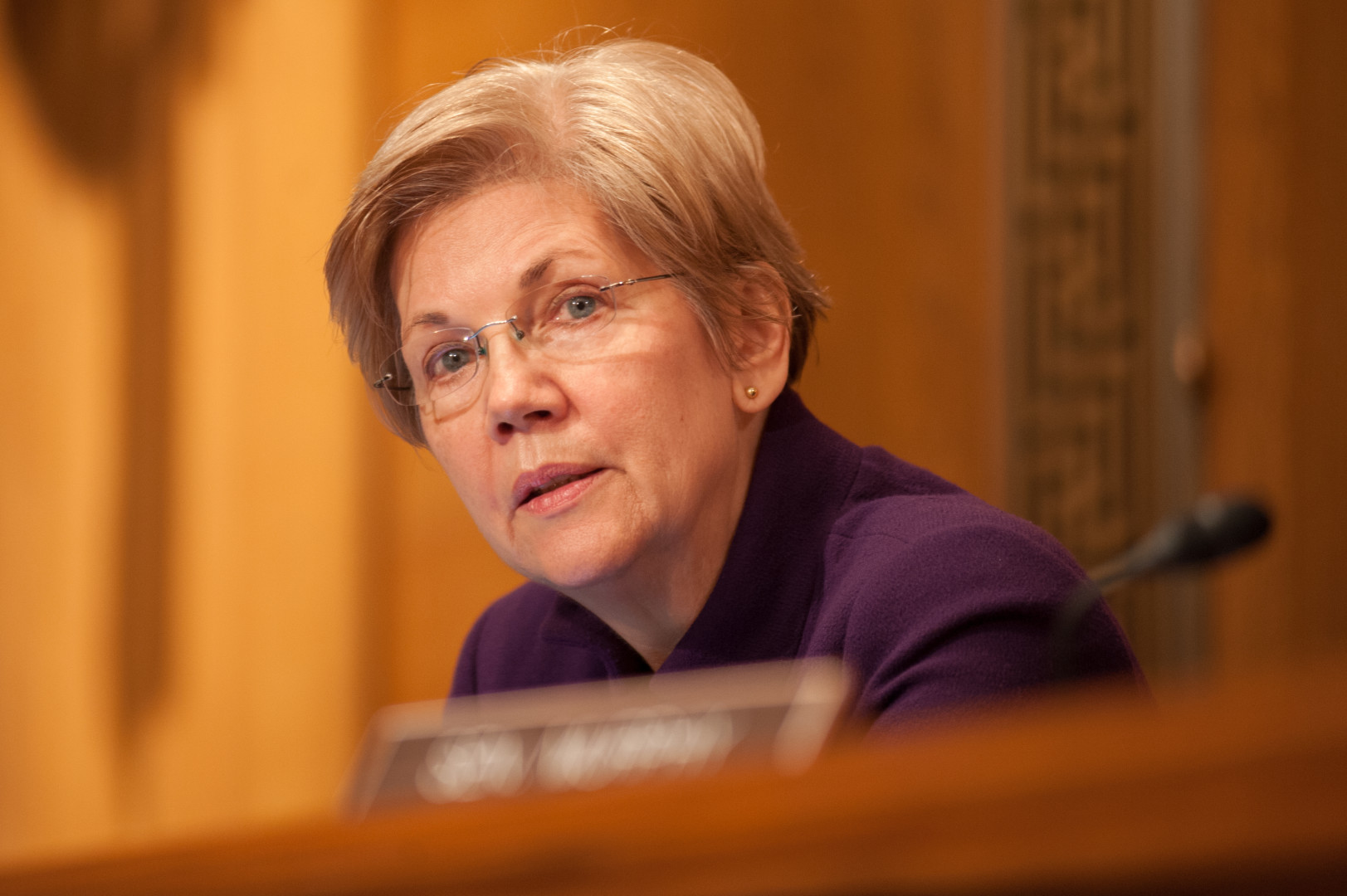 After years of warning that large Wall Street firms pose a risk to the U.S. economy, remarks on Monday from Sen. Elizabeth Warren (D-Mass.) made clear Democrats will extend their arguments against corporate consolidation beyond the banking sector.
At a rally in Berryville, Va., Warren explained why pushing for stronger antitrust rules will be a pillar of the Democrats' new "Better Deal" initiative ahead of the 2018 midterm elections. She said consolidation leads to companies that "put the squeeze on wages" while profits rise, making it easier for businesses to claim lobbying victories in Washington.
"This kind of concentration matters," Warren said. "It matters because giant corporations crush competition. They shut out young rivals and they kill startups."
Warren — who has railed against the size and corporate behavior of financial institutions like JPMorgan Chase & Co. and Goldman Sachs Group Inc. throughout her political career — also criticized the airline, food and health insurance industries.
"Corporate influence over our government has gotten worse under the Trump administration," Warren said. "President Trump has stacked his administration with a who's who of big-time lobbyists, Wall Street bankers and corporate executives."
The Democratic campaign for next year's midterms will also focus on lowering prescription drug prices and boosting full-time jobs that pay higher wages.
The Democratic emphasis on breaking up consolidated industries and stymying future mergers is a natural progression for Warren. In May, the Massachusetts Democrat equated breaking up banks with preventing monopolies in other industries, and she's consistently been a leading congressional proponent of splitting up banks by reinstating the Glass-Steagall Act, which limited the ability of banks to mix investment and traditional banking functions. The Depression-era law was repealed in 1999.
An attendee of Monday's event asked the collection of Democrats, which included Warren and Senate Minority Leader Chuck Schumer (N.Y.), if they're planning to push for Glass-Steagall reinstatement in their economic proposals. Schumer said Democrats will have more details on their agenda for Wall Street reforms in the coming months.