Voters Soured on Obamacare Repeal Effort Leading Up to Senate Vote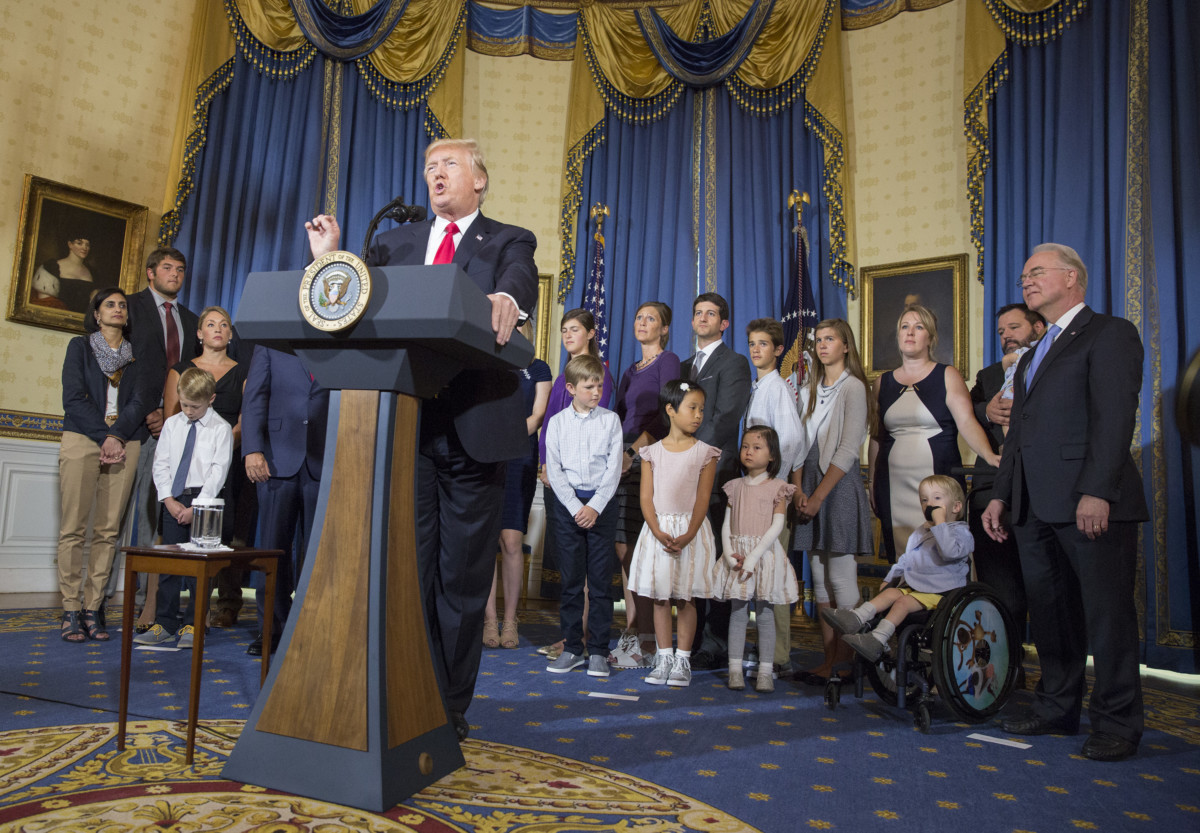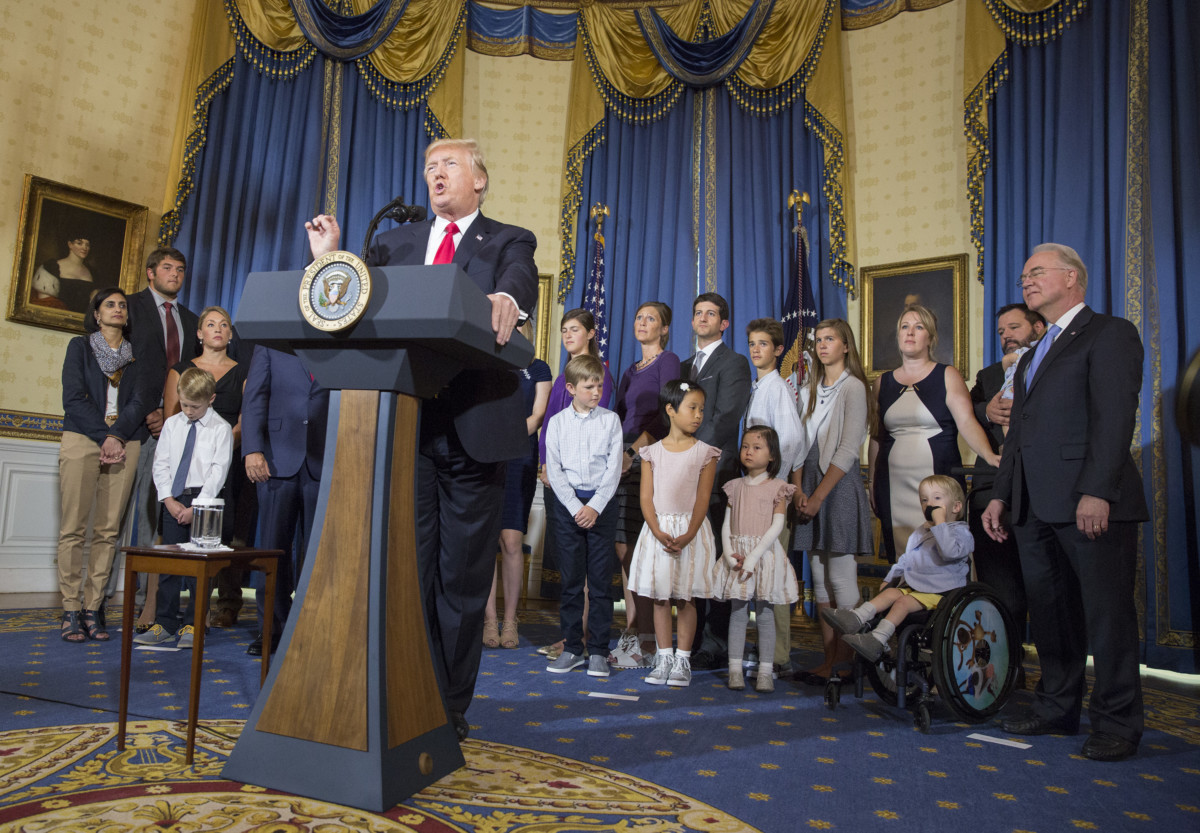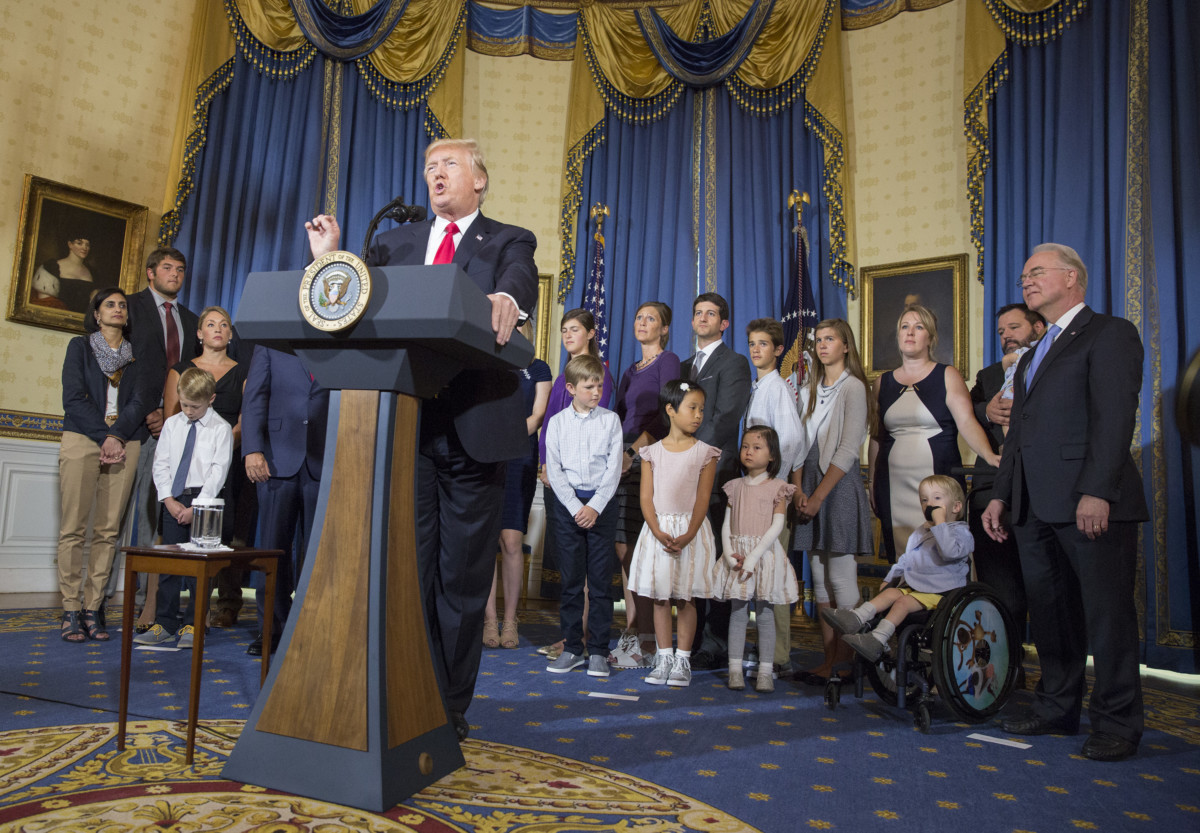 More than 4 in 10 voters want Republicans in Congress to drop their push to repeal the Affordable Care Act and instead work to build on the 2010 law, according to a new Morning Consult/POLITICO survey of 3,981 registered voters.
A 41-percent plurality of respondents said congressional Republicans should try to improve the health care system established under Obamacare, while 31 percent said they should continue their effort to repeal the law. A smaller percentage of voters, 18 percent, said Republicans should move on to other agenda items.
The national poll was conducted as Senate Republicans struggle to reach agreement on a sweeping health care bill. The Senate voted 51-50 on Tuesday to proceed to debate on GOP legislation, with Vice President Mike Pence casting the tie-breaking vote.
Despite Senate Republicans' recent setbacks, most GOP voters do not want them to give up on the health care push, with 57 percent saying they should continue to try to replace the law.
Half of registered voters oppose Republicans moving to repeal Obamacare without a replacement, while 36 percent said they would support that strategy. While 58 percent of GOP voters back a straight repeal, 30 percent of independents and 20 percent of Democrats agree with them.
Ahead of Tuesday's vote, President Donald Trump and Senate Majority Leader Mitch McConnell (R-Ky.) pressured fellow Republicans to get in line on health care. In remarks on Monday, Trump warned that GOP senators who oppose the motion to proceed would be seen as the saviors of a law the party has campaigned against for seven years.
"Any senator who votes against starting debate is telling America that you are fine with the Obamacare nightmare," Trump said during a speech at the White House.
But more voters are likely to believe Trump would be responsible for the measure's failure, as opposed to any particular group of Senate Republicans. Twenty-one percent of voters said Trump would be responsible; the same percentage of respondents who said Senate Democrats would be to blame. Sixteen percent of voters said conservatives in the Senate would be responsible for the bill's collapse, while 11 percent said the blame would lie with GOP moderates.
Broken down by party, a 34-percent plurality of Republicans said Senate Democrats would be responsible for the bill failing. In turn, 32 percent of Democratic voters said Trump would be to blame for the Senate failing to pass the health care legislation.
Nine percent of voters said McConnell, who is the least popular sitting senator in Morning Consult's approval rankings, would be responsible for the measure's failure.
Seventy-six percent of respondents said they have seen a lot or some news about Senate GOP leaders' Obamacare replacement plan being pulled from the floor last week.
As a fallback plan, Trump has called on congressional Republicans to "let Obamacare fail." One in 4 voters agree with that approach, with 59 percent saying Republicans should instead "make necessary changes" to ensure the ACA doesn't collapse.
One way for the Trump administration to cause substantial harm to the Obamacare exchanges is by discontinuing payments that help insurers reduce cost sharing for low-income enrollees. Ending federal funding of the ACA altogether, which would include those payments, is opposed by 54 percent of voters, while 27 percent said the funding should be discontinued, even if it negatively affects the insurance marketplaces. A fifth of voters said they have no opinion or do not know.
GOP voters are split on whether congressional Republicans should let the ACA collapse if they can't agree on a path forward. Forty-three percent said Republicans should try to make Obamacare better, while 42 percent said they should let it fail. But a strong plurality of Republican voters would like to see federal funding for Obamacare stopped versus continued, 48 percent to 29 percent.
The poll was conducted from July 20-24 and has a margin of error of plus or minus 2 percentage points. See the full results here.
This story has been updated to reflect the outcome of Tuesday's vote in the Senate.