Brooks Blasts McConnell, Offers Sessions Alabama Primary Spot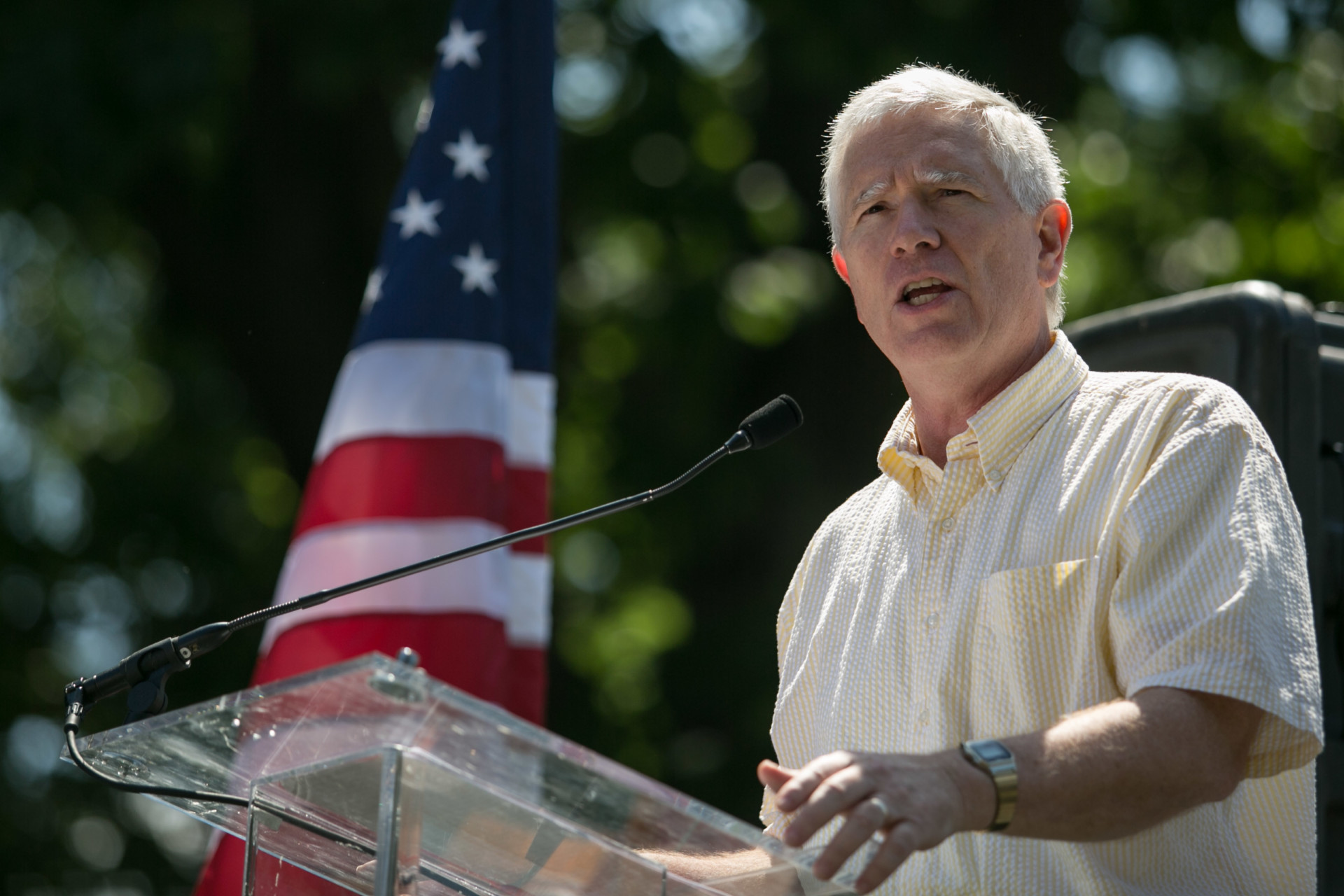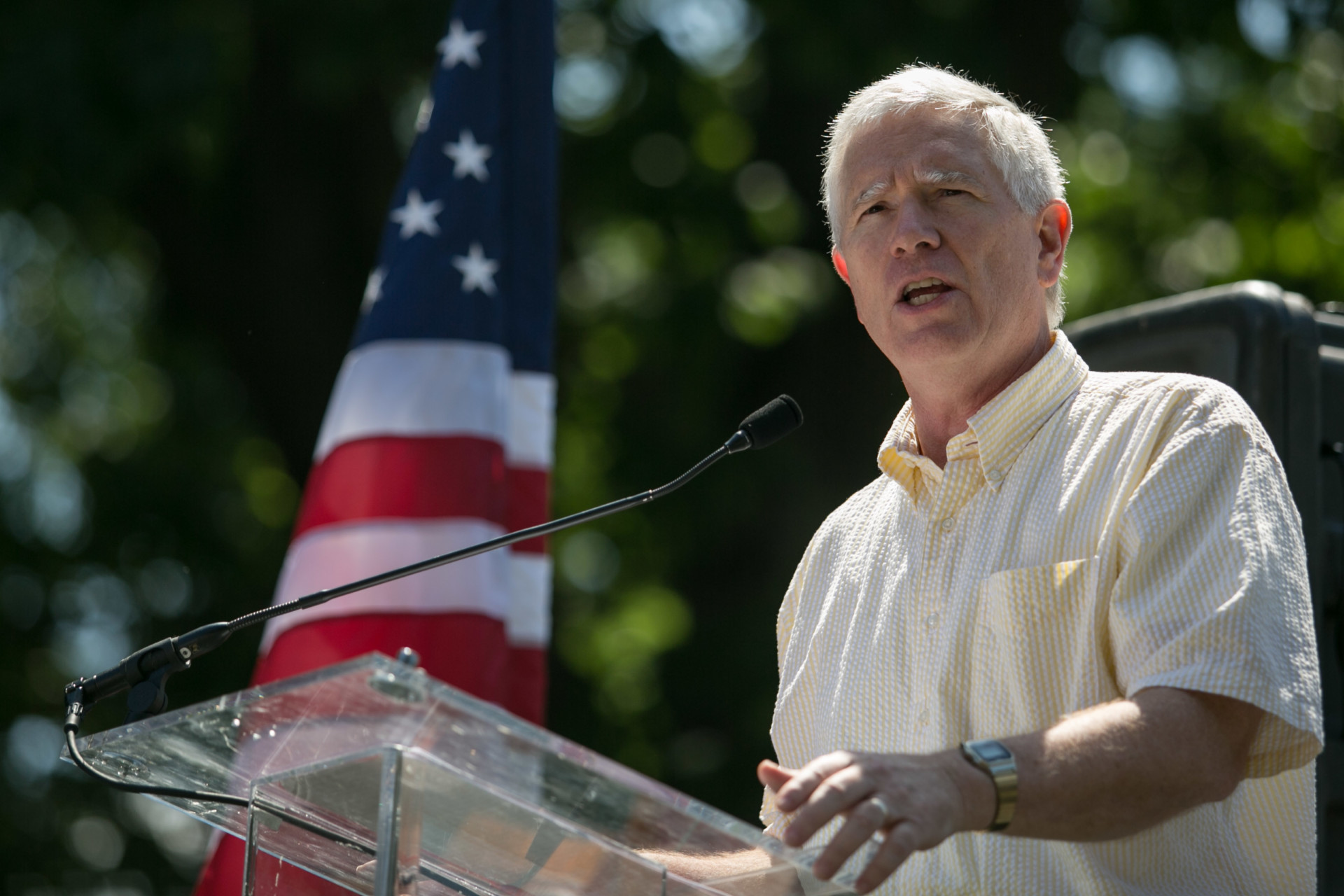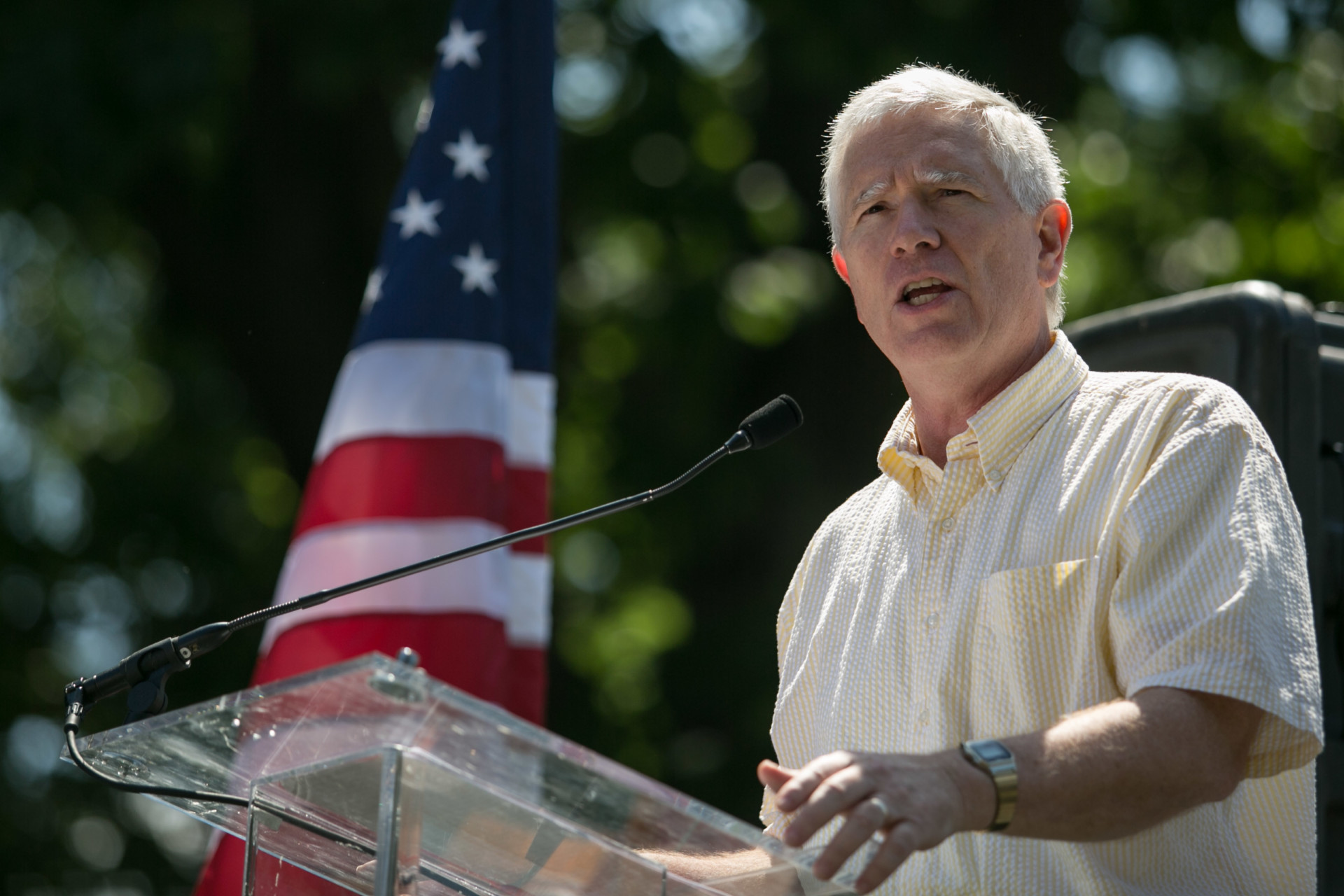 Rep. Mo Brooks of Alabama, a challenger to appointed Sen. Luther Strange for the Republican Senate nomination in a special election in less than three weeks, said Majority Leader Mitch McConnell should not be the party's Senate leader anymore.
"Inside the Republican conference, Mitch McConnell's got to go," Brooks told reporters Wednesday morning when asked if he would support the Kentucky Republican as leader.
And in a statement later in the day, Brooks said he would step aside if Attorney General Jeff Sessions, who President Donald Trump has criticized this week over his handling of the Justice Department's Russia investigation, wants his seat in the Senate back and the others running for it do the same.
"If all Republican candidates collectively agree to simultaneously withdraw from this race, then we clear the way for the Republican Party of Alabama to nominate Jeff Sessions to be the Republican nominee for the December 12, 2017 general election," he said in the statement. A spokeswoman for Sessions did not comment, but Strange fired back in an emailed statement to Morning Consult Wednesday afternoon.
"This is what a candidate does when he learns he's plummeted to a distant third and is desperate to get attention," Strange said in a statement to Morning Consult. "Shame on Congressman Brooks for his lack of faith in President Trump's and Attorney General Sessions' commitment to work together to make America great again."
Brooks, who said he is polling below Strange and former Alabama Supreme Court Chief Justice Roy Moore, sought to strike a balance Wednesday — supporting Trump's policies but drawing a contrast with his attacks on Sessions.
His rebuke of McConnell included an ode to supporters of Trump, dismissing the majority leader as "the head of the swamp in the U.S. Senate" during a breakfast meeting with reporters hosted by the Heritage Foundation.
Brooks made no secret his critique was personal.
"If you've seen some of the attack ads that Mitch McConnell has launched, where he tries to portray me as a left-wing liberal who loves Nancy Pelosi, you might understand my consternation," he said, referring to commercials aired against him by the Senate Leadership Fund, one of which features his image next to those of Pelosi and Sen. Elizabeth Warren (D-Mass.). "The deceit coming from the Senate leadership is remarkable, and that's coming from a person who has been active as a candidate in campaigns since 1982."
Brooks jabbed McConnell for his support of the legislative filibuster, which he said has empowered Democrats to block Republican-backed policies and is "hurting America."
In response to Brooks' critiques, a spokesman for McConnell pointed to a post on Twitter by Josh Holmes, McConnell's former chief of staff and campaign manager. Holmes sarcastically wrote, "It's a tremendous shame he won't ever be afforded that opportunity" to vote against McConnell for leader.
McConnell is not tied directly to the SLF, but his associates are. The group has pumped at least $3.5 million into the state so far, and former McConnell chief of staff Steven Law, its president, said they would be willing to spend as much as $10 million to defend Strange.
The goal of Strange's supporters is to diminish Brooks ahead of the Aug. 15 contest. If nobody secures 50 percent of the vote, the top two will face off, and Strange's strategists view Moore as easier to beat in a possible September head-to-head match-up.
Brooks has sought attention this week, with his unique proposal to his primary rivals, his jabs at McConnell and the release of a controversial campaign commercial featuring the sound of gunshots captured during the June shooting that injured House Majority Whip Steve Scalise (R-La.).
A fourth-term lawmaker, Brooks has not made friends in Republican leadership with his alignment with the House Freedom Caucus, a group that has gotten in the way of House Republican leaders' plans on major issues in the past. He was one of the Republican lawmakers who withheld his support for government funding legislation in May because it did not include funding for Trump's border wall — a demand that even Trump backed off from during negotiations.
Wednesday's breakfast forum was intended to focus on immigration policy. Brooks said he agrees with Strange's proposed legislation that would "punish sanctuary cities," though he said the proposal is "not going to go anywhere" in the Senate with its 60-vote threshold, which he is against.
Brooks also said he still backs Trump's proposed border wall, his support of which has made its way into a commercial his campaign is airing statewide. But on that issue, he criticized Trump on Wednesday for not having sent anything to Congress "that is consistent with that promise."
"There's a distinction between President Trump and candidate Trump," he said of the wall. "It's been six months — I've yet to see it."
Still, in a state Trump won 62 percent to 34 percent, a presidential endorsement would be welcome for either candidate. Trump has not endorsed anyone.
Brooks said the White House was "split on this issue," and a Republican strategist close to Brooks described a divide between the "nationalist wing" of the White House aligned with Steve Bannon that might support him and the "establishment" wing aligned more closely with Chief of Staff Reince Priebus, who they view as more supportive of McConnell's wishes.
"President Trump has not endorsed Luther Strange, and that should open up some questions itself," Brooks said.
Correction: A previous version of this story said a White House spokesperson did not respond to a request for comment. Morning Consult did not request comment from the White House for this story.