Conservative Lawmakers Press Brady for Tax Reform Details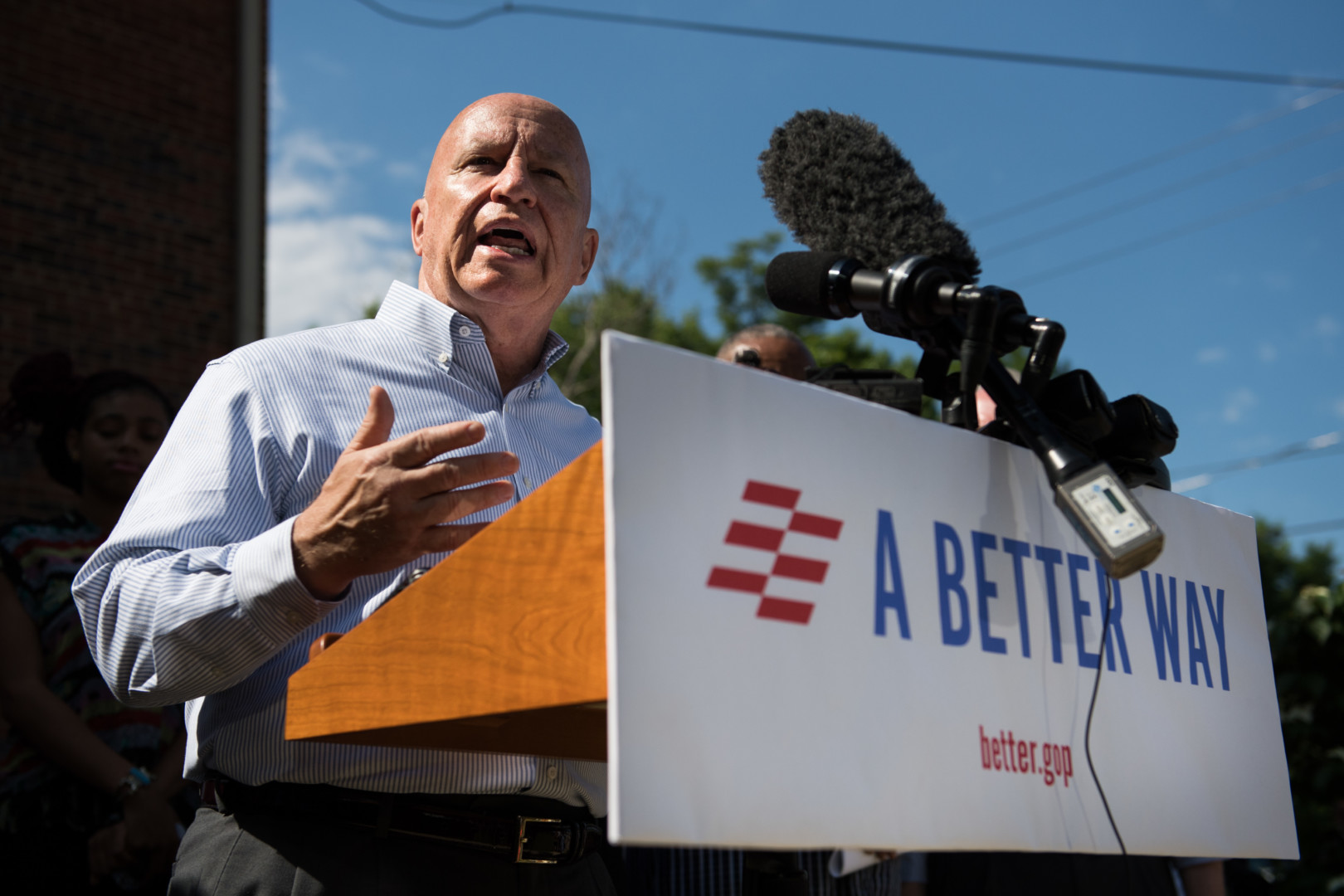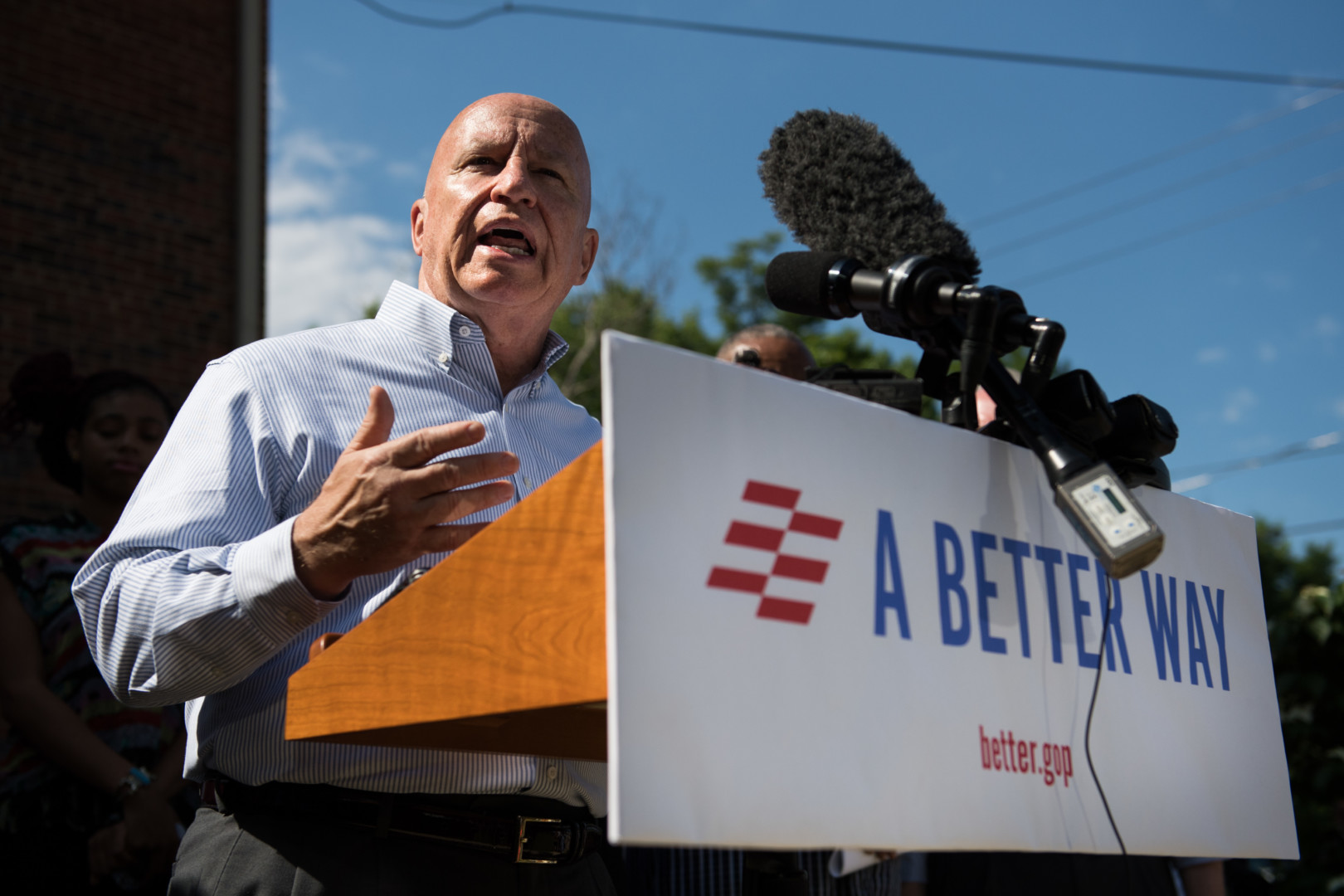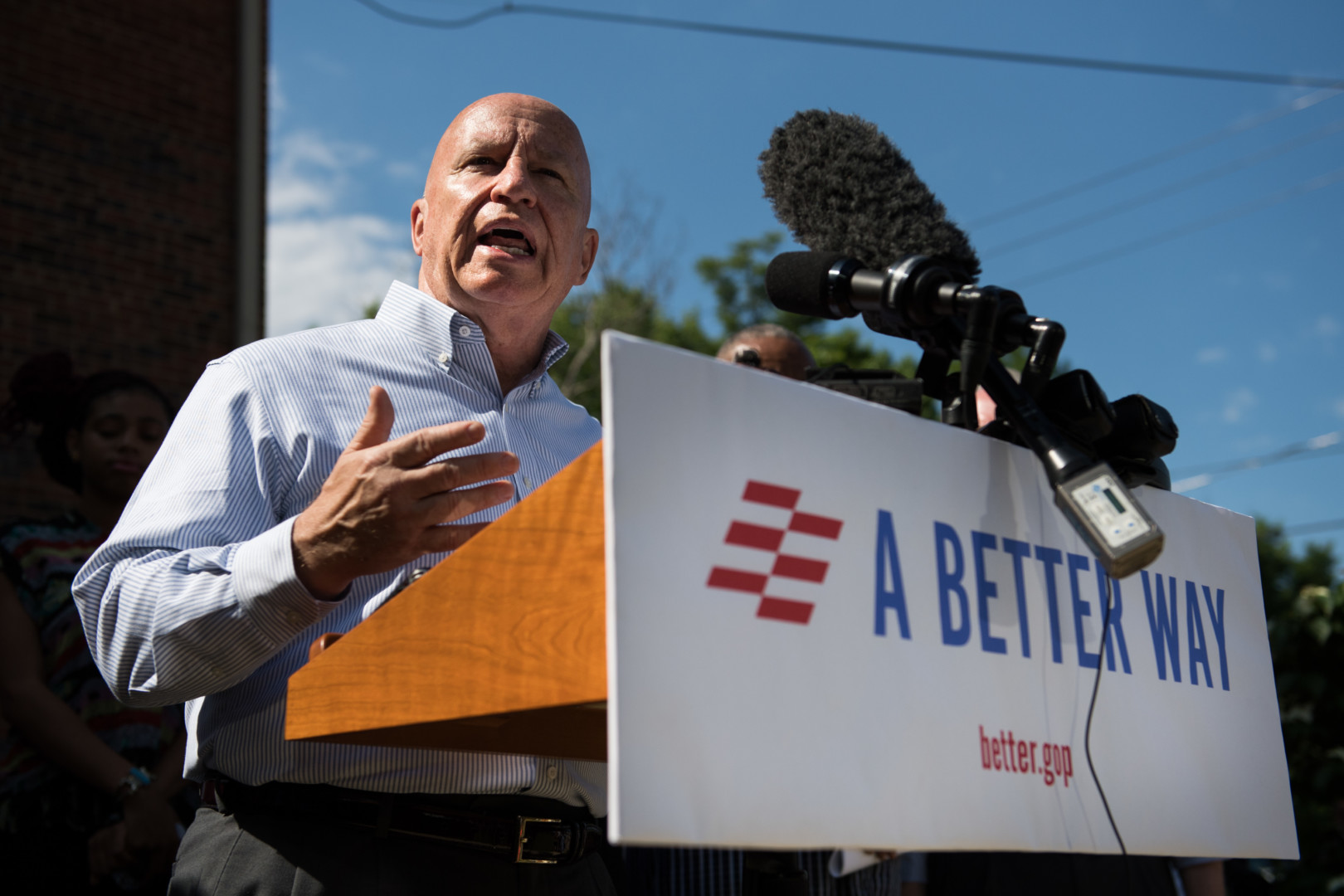 House conservative members of the Republican Study Committee emerged from a Wednesday meeting with Ways and Means Committee Chairman Kevin Brady saying GOP tax writers need to offer members of Congress more details on their plan to overhaul the tax code.
The Texas Republican discussed tax-related issues, including pass-through business taxes and the border adjustable tax on import income, at the Wednesday lunch meeting. Brady spokeswoman Emily Schillinger described the meeting as an "update on tax reform."
"We really don't have any details, that's what I'm waiting on," Rep. Barry Loudermilk of Georgia, an RSC member, said in an interview following the meeting. Loudermilk added that he's been told further details are expected "pretty soon," and that he expects greater clarity on issues like the corporate tax rate shortly after lawmakers return from their August recess.
Rep. Dennis Ross (Fla.), a member of the GOP whip team who attended Wednesday's meeting, said in an interview that congressional Republicans will be encouraged to focus on receiving feedback from constituents when they go home next month. GOP members have been given calendars that have a reason for passing tax reform for each day of August, Ross said.
The Florida Republican was a key figure in the effort to remove a repeal of the 2010 Dodd-Frank Act's limits on debit card swipe fees from the House's Dodd-Frank repeal vehicle, the Financial CHOICE Act. During consideration of that measure, his ultimately successful push to remove the provision was widely supported by the retail industry.
On border adjustment, another proposal that the retail industry strongly opposes, Ross was noncommittal when asked about the idea's merits.
"We don't know what the border adjustment tax is — that they're planning," he said. "We have to also look at: What's the net result to American business? Is it a wash? Would it be punitive? We don't know. And so I'm not advocating one way or another — I'm just maintaining my concerns over the border adjustment tax."