Voters Underwhelmed by Congressional GOP's Track Record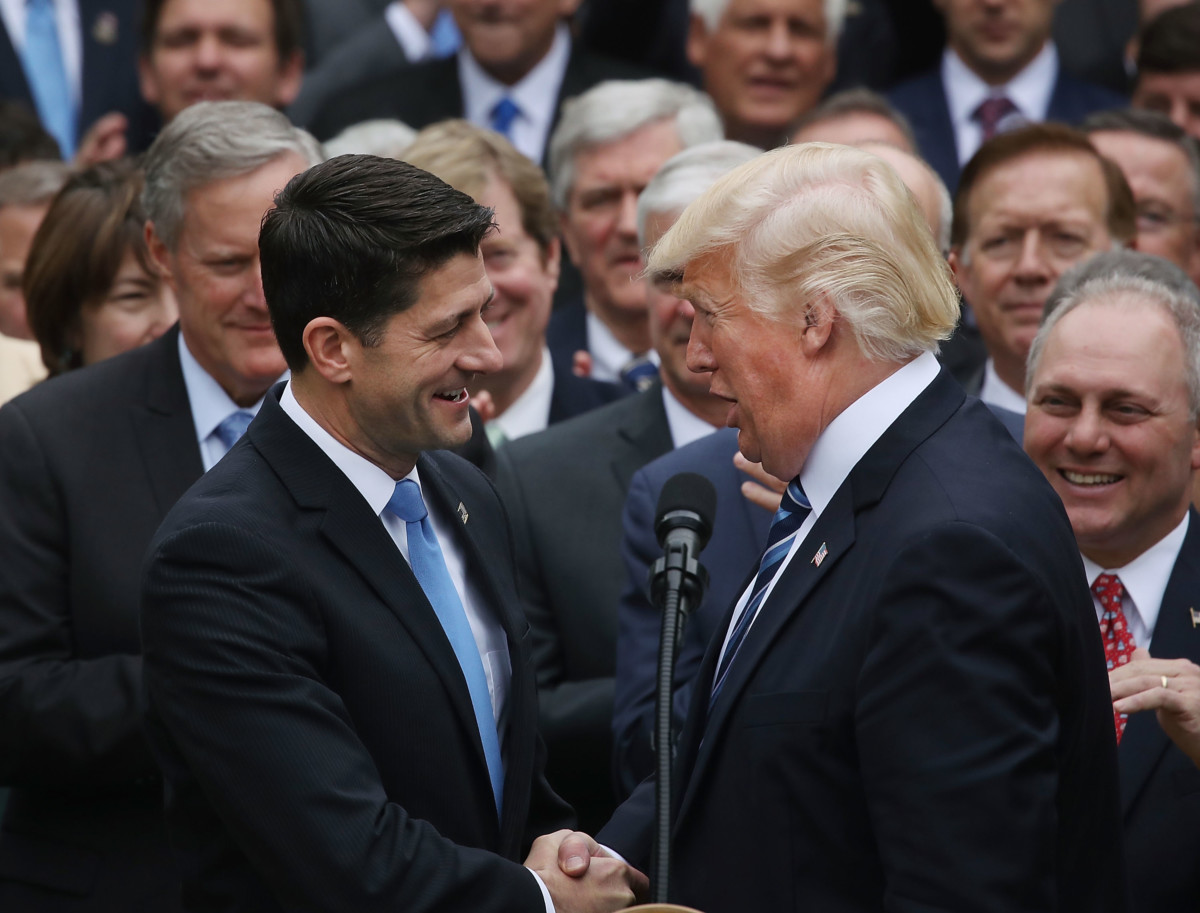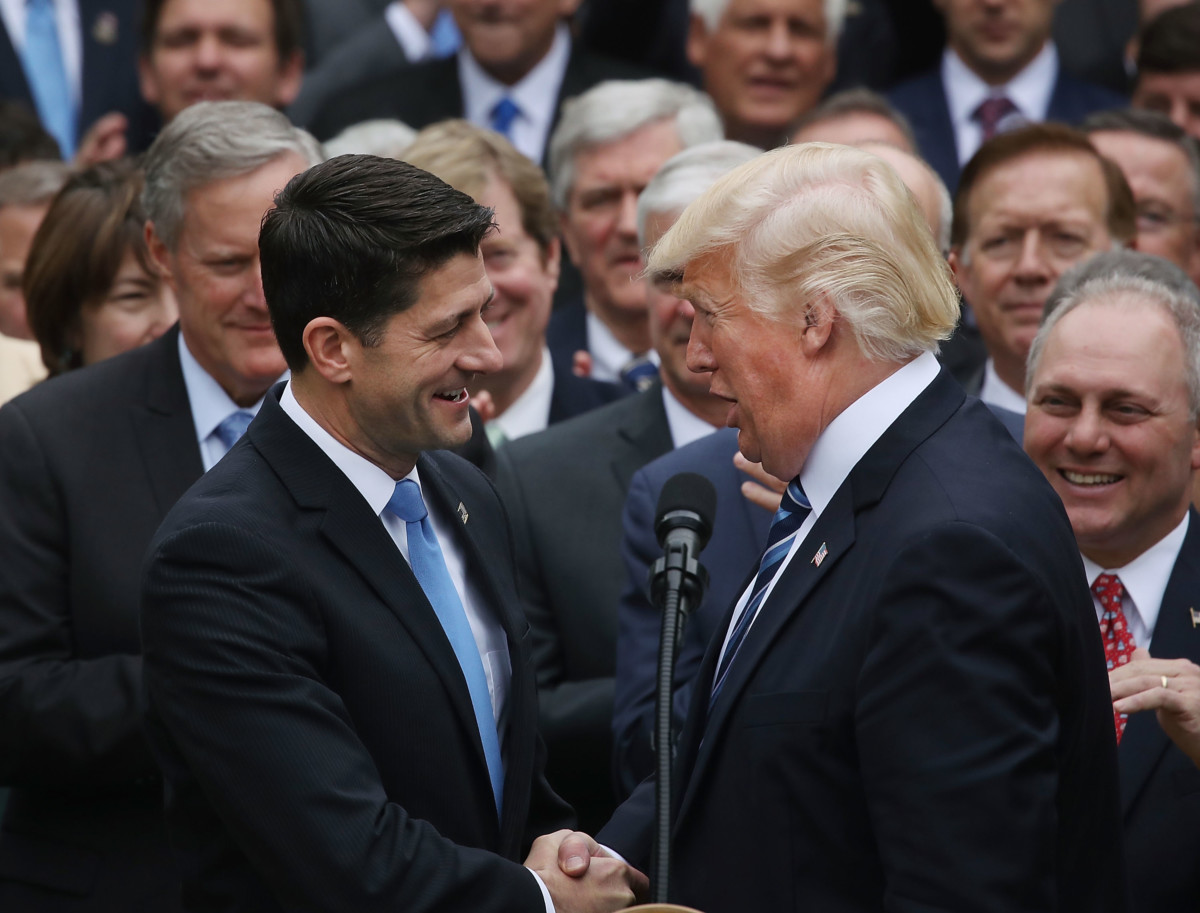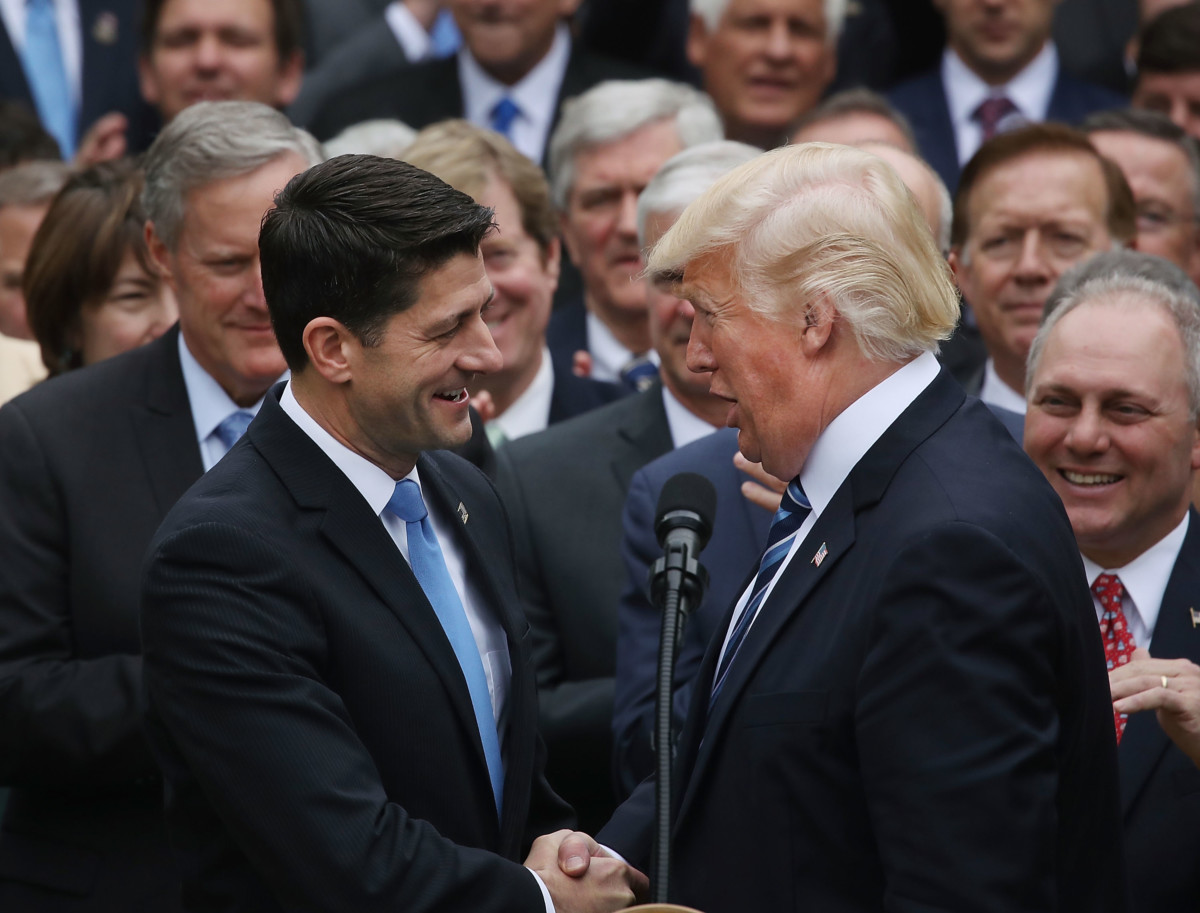 House Republican leaders want you to know that they are doing their job.
"Through all the noise and all the distractions, we are addressing the problems people face in their everyday lives," said Speaker Paul Ryan (R-Wis.) during a Tuesday news conference at the Capitol as House leaders pointed to more than 270 bills passed by the chamber in 2017.
Ryan may be bullish on the House GOP's accomplishments thus far, but President Donald Trump has yet to sign any major policy legislation — a major health care overhaul effort remains on life support in the Senate — and a new Morning Consult/POLITICO survey finds that many voters, including Republicans, feel the congressional GOP is underachieving.
In the survey, 45 percent of registered voters said Republicans in Congress accomplished less than expected during the first six months or so in session, compared with 14 percent who said they accomplished more than expected and a quarter (26 percent) whose expectations were just about met.
There was general consensus along partisan lines when it came to voters who said the GOP was underachieving: Forty-five percent of Republicans, 48 percent of Democrats and 41 percent of independents said the congressional majority had accomplished less than they expected.
That sentiment among voters tracks with Morning Consult trend data, which shows a declining faith in voter trust toward congressional Republicans on a range of policy issues.
Republicans' 17- and 18-point edges in March over Democrats on the economy and jobs have dwindled by double digits, and trust in their ability to handle health care has also dropped precipitously along their journey to repeal and replace significant parts of the Affordable Care Act. While Republicans held a slight advantage over Democrats (43 percent vs. 39 percent) in March on health care, Democrats boasted a 12-point lead (46 percent vs. 34 percent) in the new survey.
The noise and distractions Ryan alluded to came after he noted that one of the House's biggest achievements this year, an overhaul of the 2010 Dodd-Frank financial regulatory bill, was overshadowed in news coverage by former Federal Bureau of Investigation Director James Comey's testimony before Congress on the same day. That testimony occurred as part of the fallout of Trump's decision to oust Comey, who was overseeing a probe into potential coordination between Trump campaign associates and the Russian government.
While Trump — who remains underwater with voters (43 percent approval vs. 51 percent disapproval) — continues to court controversy as he openly muses about firing Attorney General Jeff Sessions, respondents were less harsh in their criticism of his own accomplishments in the Oval Office to date. Three in 10 voters said Trump had accomplished less than they expected, compared with 22 percent who said he'd accomplished more and a plurality (37 percent) who said he'd met their expectations.
Republican voters especially seemed more pleased with the president's performance. Thirty-eight percent said Trump had exceeded expectations in 2017, while 20 percent said he'd accomplished less and 35 percent said he'd accomplished about what they expected.
The relationship between members of Congress and the president has had its ups and downs since he began to emerge as the front-runner in the 2016 GOP presidential primary — and a plurality of registered voters also have doubts about congressional Republicans' appetite for working with Trump.
Pluralities of registered voters said GOP members of Congress don't want to work with Trump (45 percent) and don't listen to him (46 percent), while 56 percent said they don't respect him. The skepticism was not limited to Democrats: Forty-three percent of Republicans said congressional Republicans don't respect the president, while 38 percent said they don't listen to him and 37 percent said they don't want to work with him.
The dynamic hasn't gone unnoticed by the president, who said Monday on Twitter, "It's very sad that Republicans, even some that were carried over the line on my back, do very little to protect their president."
Sen. John McCain seemed to bristle at the comments Tuesday, signaling that the uneasiness among members of the legislative and executive branches could continue.
"Whether or not we are of the same party, we are not the president's subordinates," the Arizona Republican said in a floor speech. "We are his equal."
The longtime senator and former POW — who was recently diagnosed with brain cancer — also didn't pull any punches with his colleagues in the Senate.
"We're getting nothing done, my friends," he said. "We're getting nothing done."
The national, online poll of 3,981 registered voters was conducted July 20-24 and has a margin of error of plus or minus 2 percentage points. See the full results here.