PayPal Dominates Money Transfer Marketplace, But Rivals Could Emerge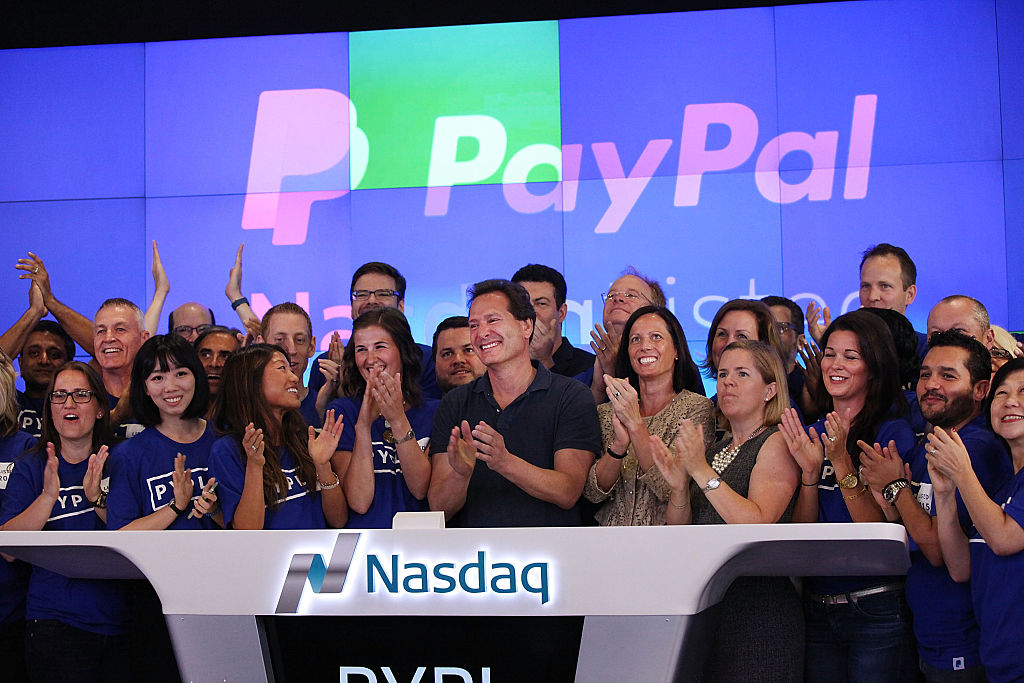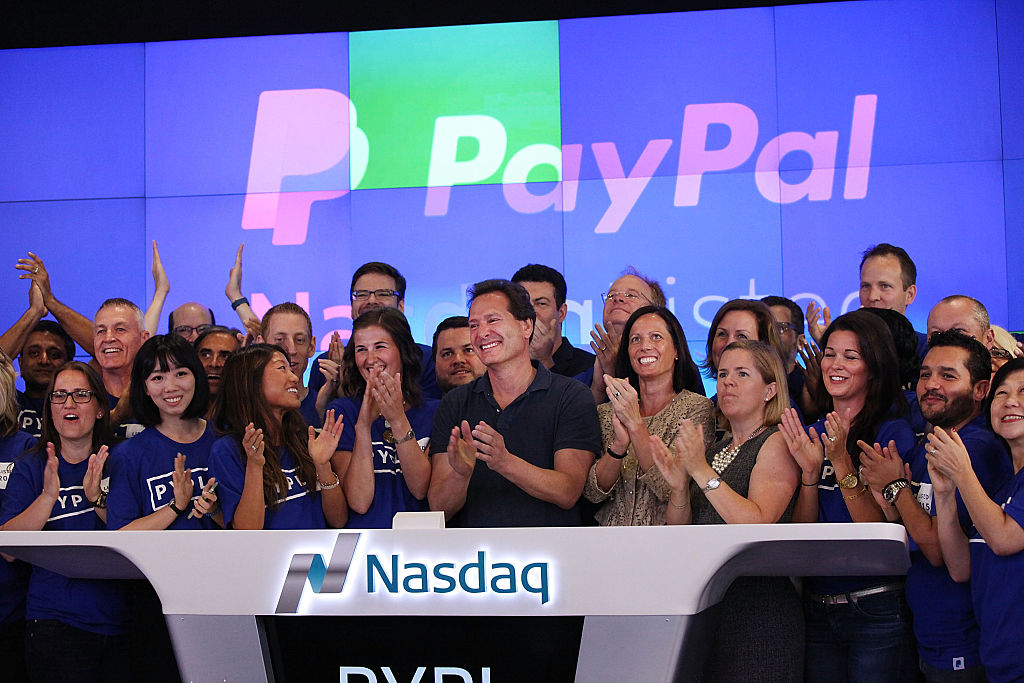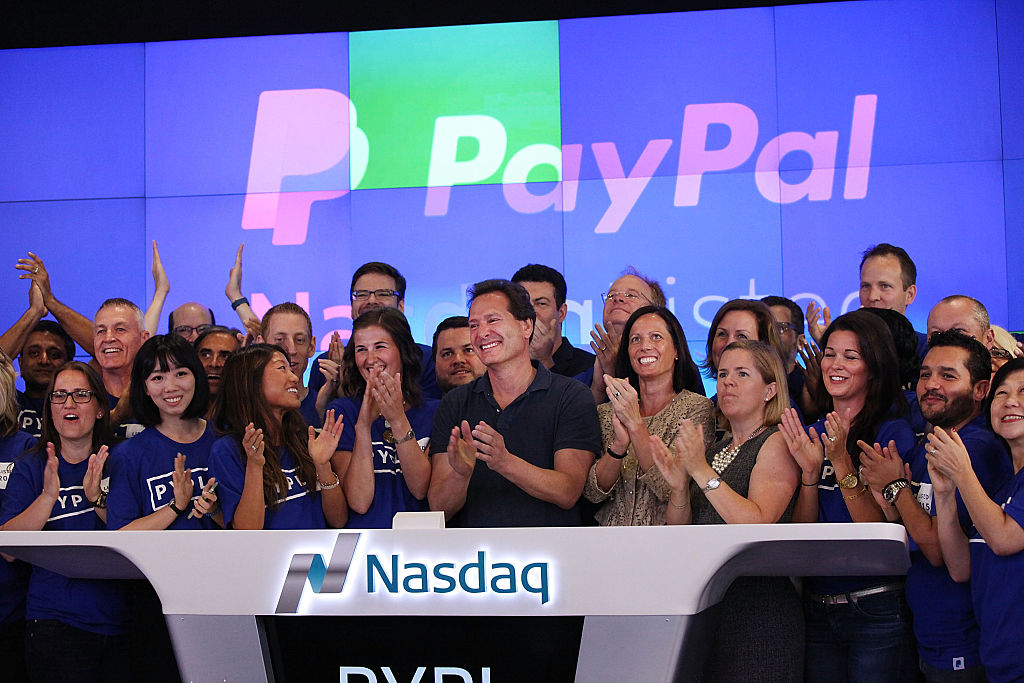 PayPal Holdings Inc. is dominating the money transfer ecosystem — but there's room for competitors.
That's a key takeaway from a new Morning Consult poll that found PayPal to be the most consistently used application or service for money transfers and payments. Twenty-seven percent of all respondents said they use it a few times a year and 15 percent said they use it once a month.
PayPal, founded in 1998 and acquired by eBay Inc. in 2002, operates as a payment processor for online vendors, auction sites and other commercial users, for which it charges a fee.
PayPal "has positioned itself as the global ubiquitous digital wallet" given the scope of its services, which to date haven't been fully replicated elsewhere, said Brad Berning, a senior fintech research analyst at Craig-Hallum Capital Group LLC, in a phone interview Tuesday. "Nobody is really putting that complete set of applications together," he added.
Analysts contend the numbers show PayPal with a solid, if not insurmountable, market share. But that doesn't mean PayPal is the only company suited for the space.
"There will be a lot of competitors that will have success in the niches they're pursuing," Berning said. "In such a large payment world, it doesn't have to be a monopoly that takes all room for success."
But competitors would have to make inroads into PayPal's demographically broad user base. According to the poll, 32 percent of those 65 and older said they use PayPal a few times a year. That's nearly a third higher than the 21 percent of those aged 18-29 who said the same.
The people saying they use PayPal a few times a year include 27 percent of people aged 30-44, 25 percent of people aged 45-54, and 30 percent of people aged 55-64.
PayPal has added more than a dozen partnerships over the past two years, company spokeswoman Tiffany Peng noted in a Wednesday email, including Wells Fargo & Co., Facebook Inc. and Microsoft Corp. On Wednesday, PayPal reported its second-quarter revenue of $3.136 billion, an 18-percent increase from the same time last year. The company noted 210 million active user accounts with 6.5 million active accounts added during the quarter. There were 1.8 billion transactions, with total payment volume increasing 23 percent from 2016's second quarter.
A mobile payment service owned by PayPal, Venmo, is also contributing to the parent company's growth — particularly among young people. Eleven percent of millennials surveyed in the Morning Consult poll said they use Venmo several times a day.
Fifty-eight percent of those aged 18-29 said they do not have an account or do not use Venmo, however. And there's even further to go among their 30- to 44-year-old counterparts — 80 percent of people in that age group said they do not use the service.
PayPal has also increased its reach over the years by partnering with would-be competitors. Among them: Samsung Pay, which teamed up with PayPal July 17.
Still, potential PayPal rivals exist.
Consider Zelle, which partners with banks and credit unions to enable person-to-person payments. It offers consumers the ease of access in their existing bank app, said Melissa Lowry, an executive at Early Warning Services LLC, Zelle's parent company, in a Tuesday phone interview. The funds are deposited directly into a user's bank account and become available "within minutes," she said, which encourages higher transactions, like roommates paying rent through the service.
Zelle is looking toward increasing its marketing efforts to reach "person-to-person skeptics" as well as demographics beyond millennials, said Lowry. That can be achieved through marketing outreach with partner banks and credit unions, as well as Zelle's own app, she added.
For now, though, Zelle operates in PayPal's shadow. Sixty-seven percent of young people polled by Morning Consult said they do not have an account with Zelle or do not use the service. Eight percent said they use it several times a day, and 7 percent said they use it a few times a week.
As digital money transfer services grow, security is likely to be a key issue among consumers.
In the Morning Consult poll, 77 percent said security is "very important" when asked about money transfer or payment applications and services. Convenience ranked second with 59 percent.
Among people polled who said they have not used a payment application or service to transfer money, respondents were split: Thirty-five percent said their reluctance was over security concerns and 35 percent said they prefer traditional payment methods, such as cash.
Many people who have used a money transfer or payment application service are also generally satisfied with the one they use: Forty-nine percent said they would not consider switching to a competitor in the future — a figure that drops to 41 percent among millennials.
The national, online survey polled 1,996 adults from July 20-24 and has a margin of error of plus or minus 2 percentage points.