Health Care Failure Takes a Political Toll on Trump, GOP Lawmakers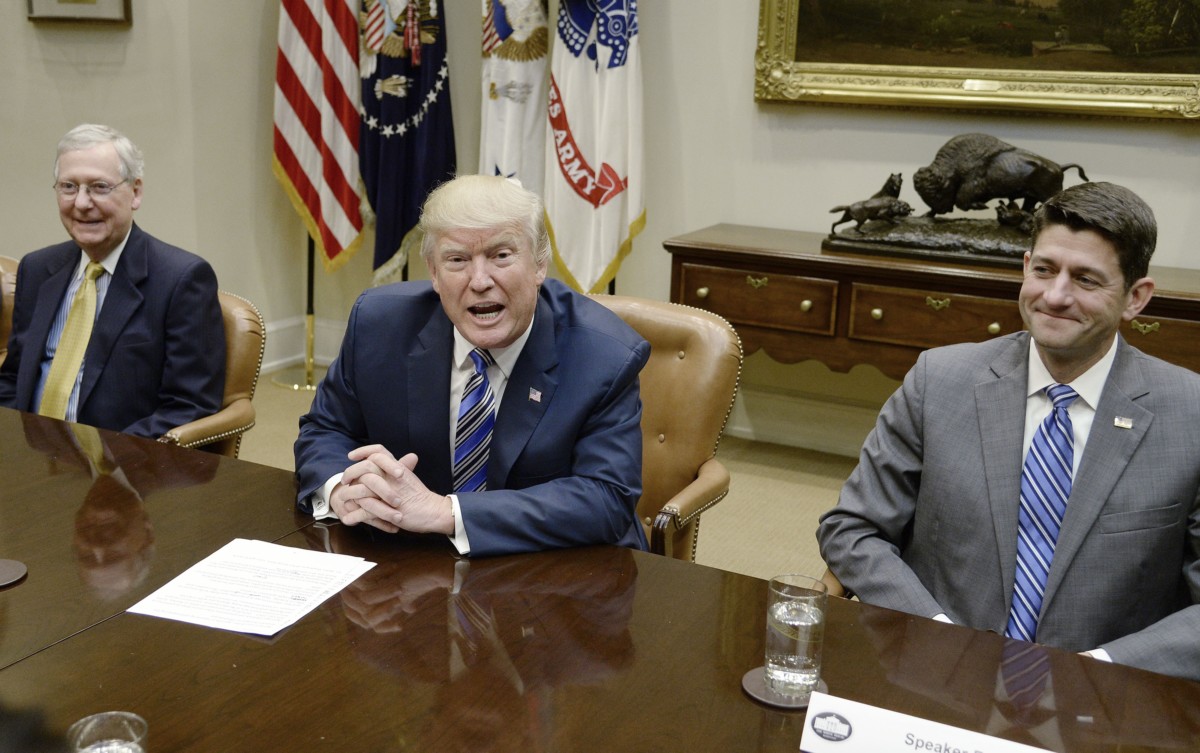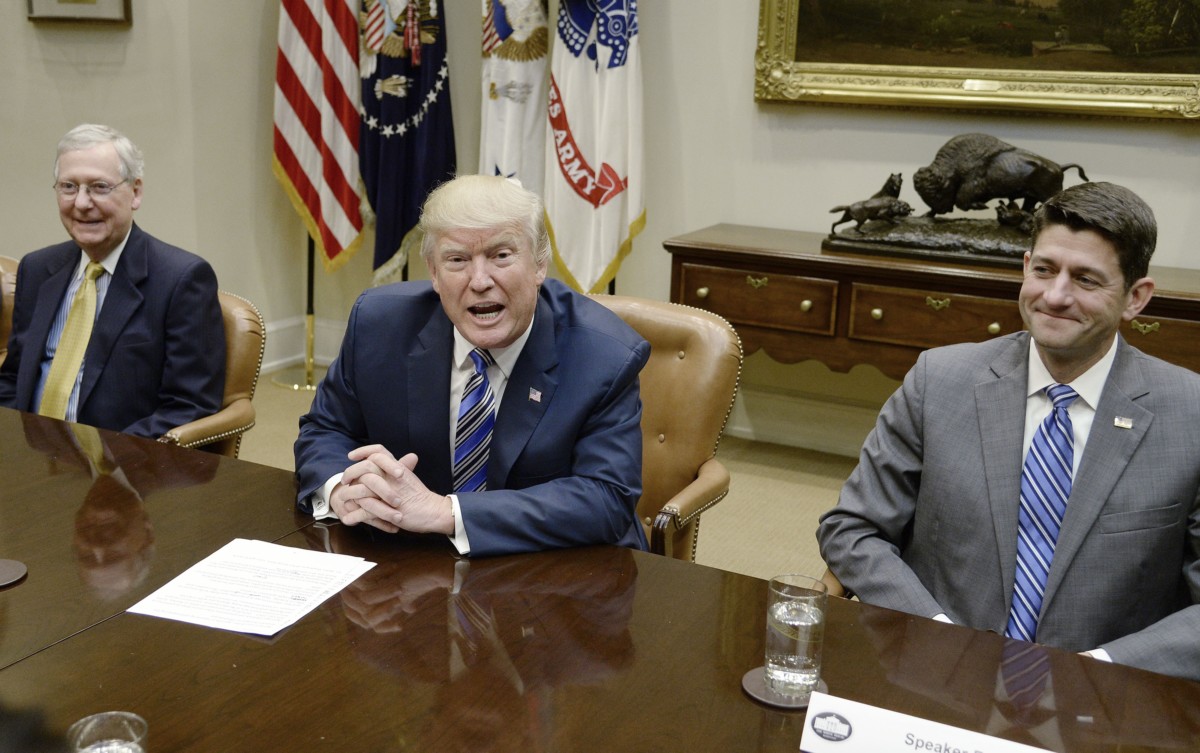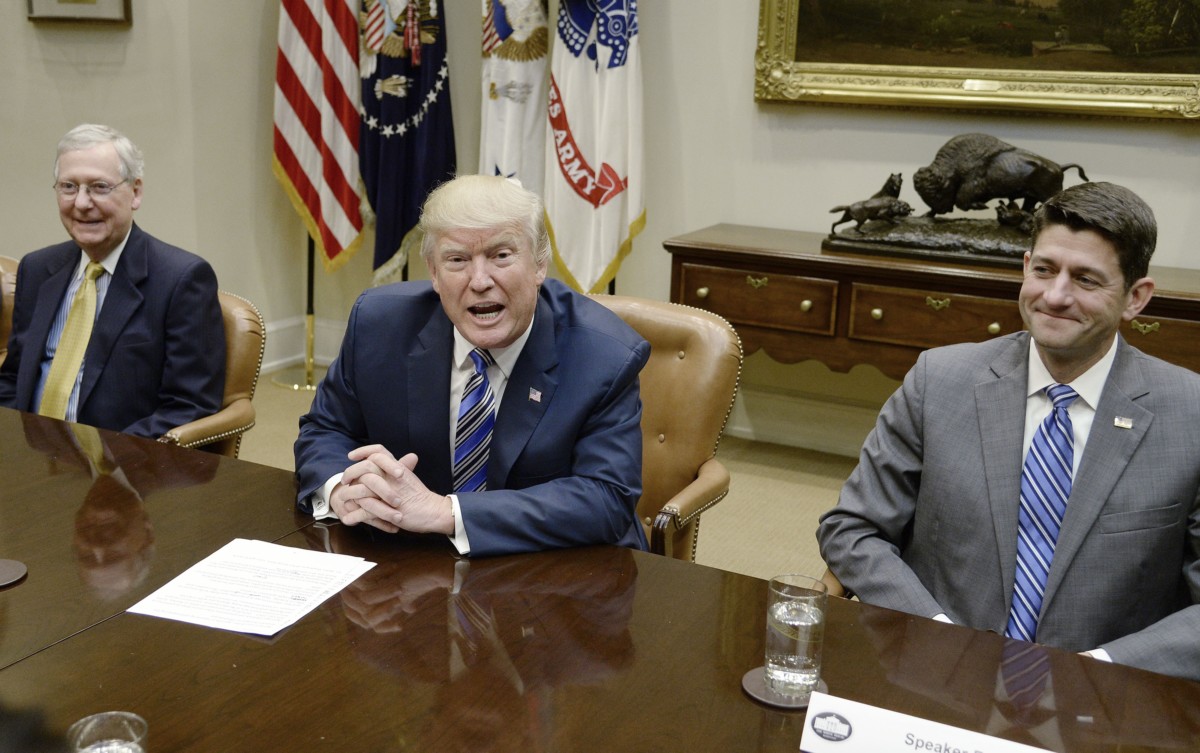 Senate Republicans' failure last week to pass legislation overhauling Obamacare is leaving a mark on the party writ large, with President Donald Trump's disapproval rating tying an all-time high and Congress' majority party losing considerable ground to Democrats.
In the new Morning Consult/POLITICO survey, 53 percent of registered voters said they disapproved of how Trump is doing his job. The last time Trump's disapproval rating was that high was in mid-May, in the wake of two damaging high-profile stories regarding his disclosure of highly sensitive classified material to Russian officials and his request that former Federal Bureau of Investigation Director James Comey end the agency's probe into former National Security Advisor Michael Flynn.
Slightly more than 2 in 5 registered voters (42 percent) said they approve of the president's performance in office, 1 point above the previous low, which also came in mid-May. Four in 5 GOP voters (79 percent) still approve of Trump's performance, while more than half of independents (56 percent) and 84 percent of Democrats disapprove.
The recent death of the GOP's party-line effort to overhaul former President Barack Obama's signature 2010 health care law, the Affordable Care Act, also raised the specter of electoral pain for Republicans on Capitol Hill. In the new survey, 44 percent of registered voters said they would vote for a Democratic candidate for Congress if the election were held today, compared with 37 percent who said they'd back a GOP candidate.
That's a 7-point swing in Democrats' direction since last week, when voters were split at 40 percent for each party. Most of the movement toward the Democratic side of the ballot was driven by independents: 34 percent said they'd vote for a Democrat, up 4 points from last week, while 25 percent said they'd opt for a Republican, down 4 points.
That swing toward Democrats also ties a record in Morning Consult polling this year, mirroring movement in early May after the House passed the American Health Care Act, the chamber's proposal to overhaul Obamacare.
Fluctuations that occur regardless of GOP lawmakers' legislative successes or failures suggest health care is a perilous issue for the party. That's underscored by a shift in voter trust toward Democrats on the issue of health care. In early March, Republicans held a 4-point edge over Democrats on the subject, at 43 percent, but in the new survey, almost half of voters (47 percent) said they trusted Democrats more to handle health care, 13 points higher than the GOP.
Republicans' failure to get their health care overhaul over the line also appears to be affecting voter perceptions of their aptitude to handle other issues, with shifts toward Democrats on topics such as jobs and the economy. Last week, Republicans held a 7-point edge over Democrats on the economy and a 5-point edge on jobs, but that advantage dwindled to 4 and 2 points, respectively, in the new survey.
Other data points also indicate health care could well become a defining issue in the 2018 midterm elections as Democrats try to turn the contests into a referendum on the president. The share of voters who said health care was their top issue (24 percent) rose to a new high for this year, just three points shy of the top issue, the economy.
For those voters who said health care was most important, 66 percent said they disapprove of Trump, and more than half (55 percent) strongly disapprove. That level of opposition could pose a big problem for Republicans' down-ballot, given the fervor gap among Trump's own supporters. While 48 percent of those who elected Trump said they strongly approve of his job performance, 78 percent of Hillary Clinton voters strongly disapprove of him and almost half (46 percent) of third-party voters feel the same.
The national, online survey polled 1,927 registered voters from July 27-29 and has a margin of error of plus or minus 2 percentage points. See the full results here.