Voters Show Bipartisan Support for Transgender Military Service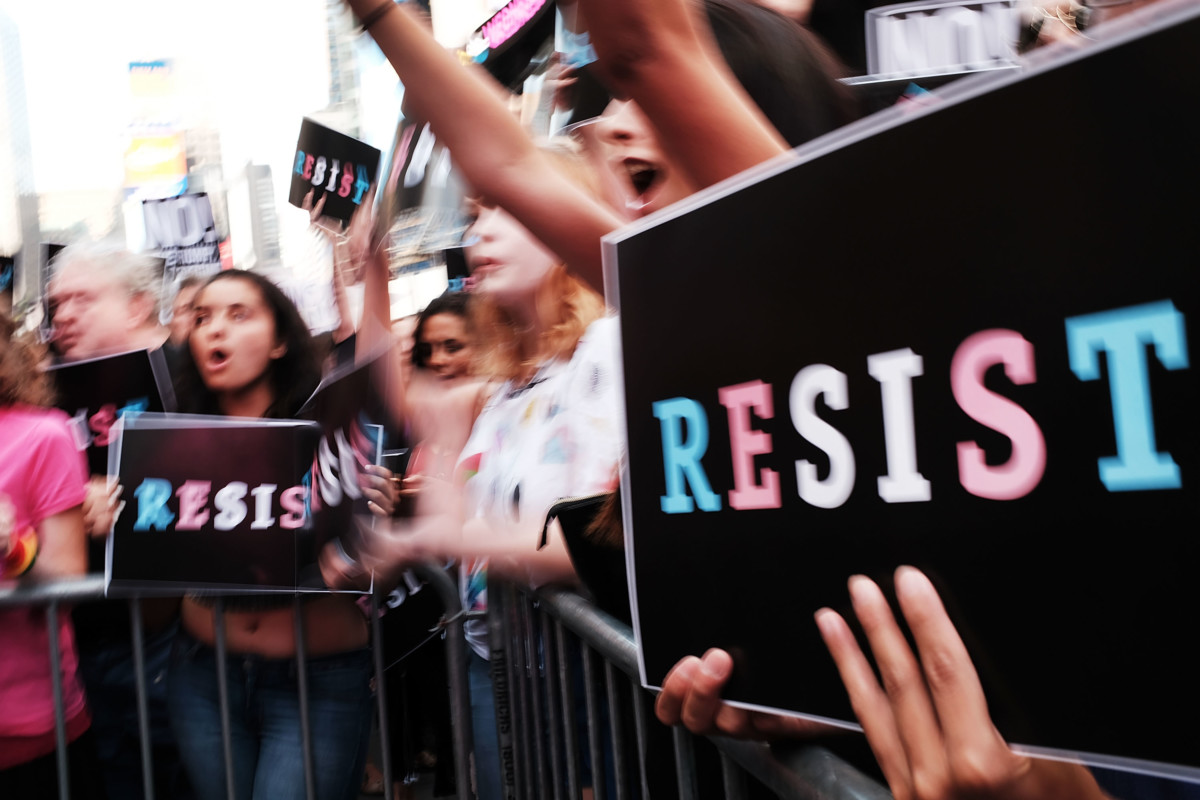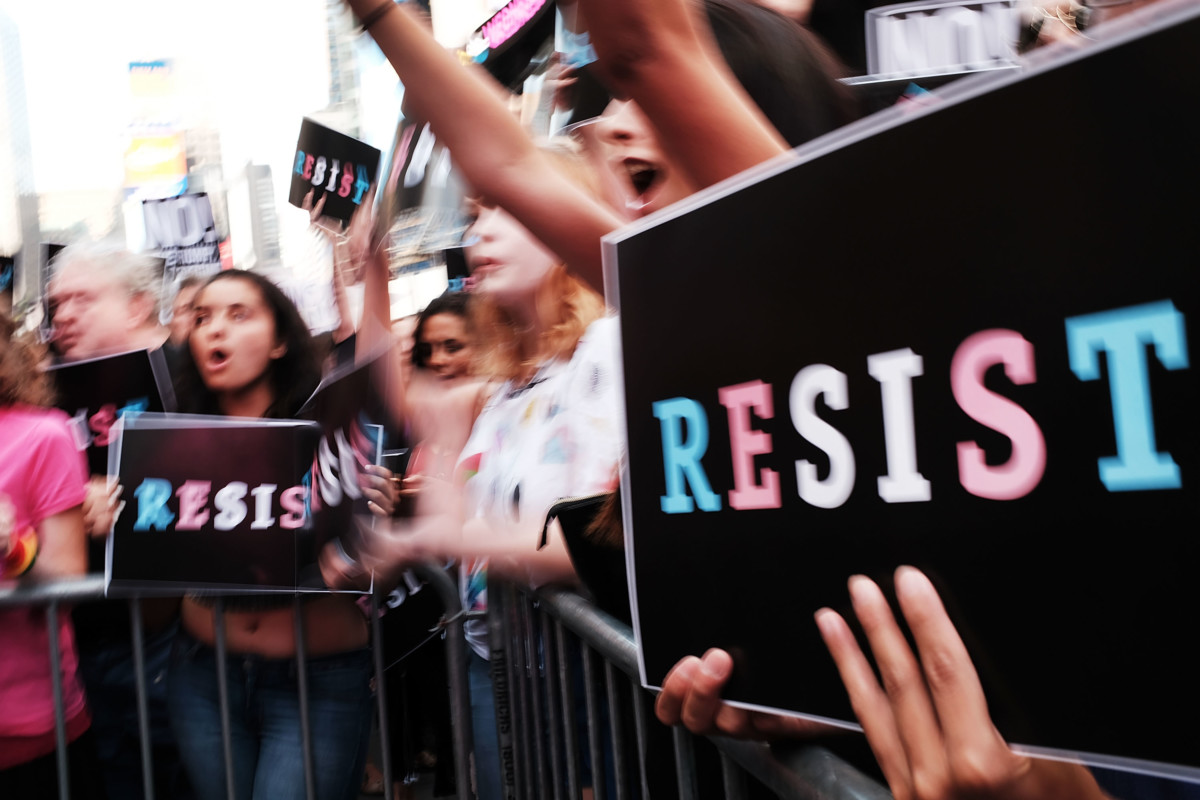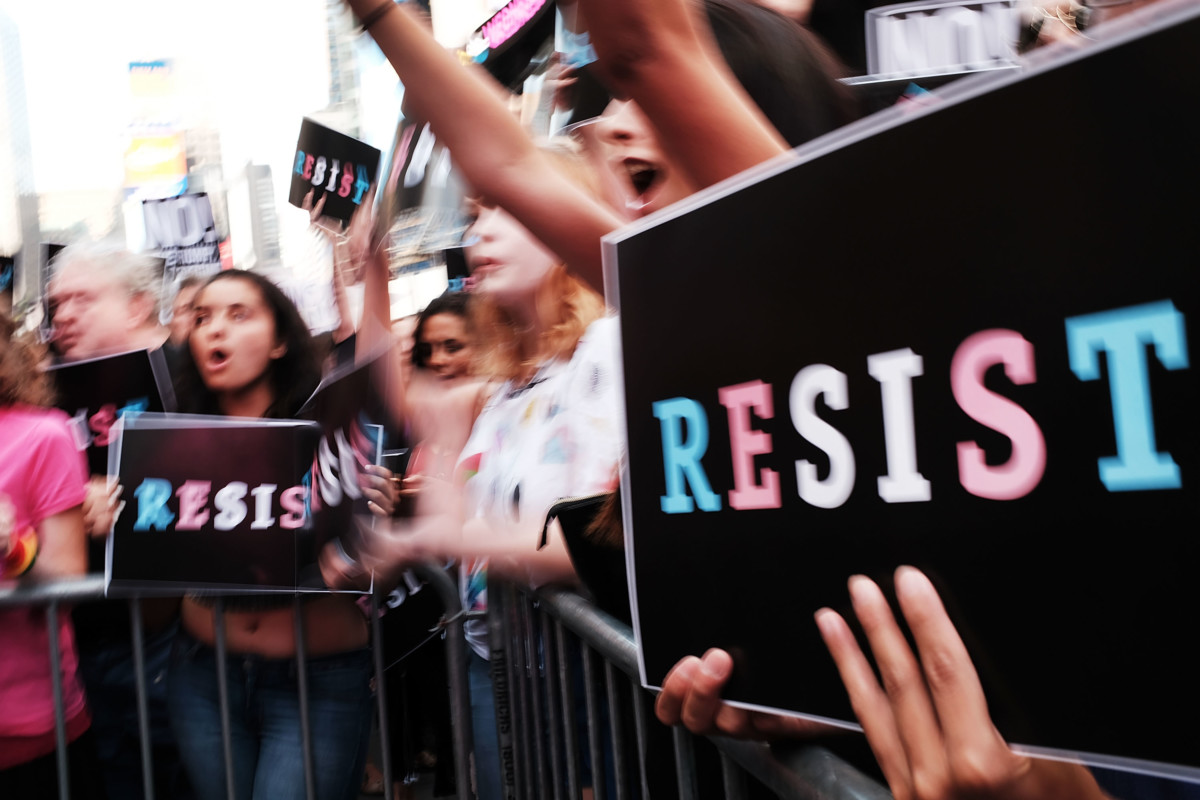 President Donald Trump sent shock waves through Washington, D.C., last week when he announced via Twitter that no transgender Americans would be allowed to serve in the military, and a new Morning Consult/POLITICO survey shows public sentiment is not behind him.
Sixty-eight percent of registered voters — including 85 percent of Democrats, 69 percent of independents and half of Republicans — said transgender members currently serving in the armed forces should be allowed to stay on. Fifty-five percent said the military should allow them to continue to join.
A supermajority of Democrats (78 percent) and 54 percent of independents said the military should continue to bring in transgender members, while more than half of Republicans (56 percent) disagreed.
Groups that advocate on behalf of lesbian, gay, bisexual, transgender and queer rights, including GLAAD and the National LGBTQ Task Force, did not immediately respond with a reaction to the data on Wednesday. But some transgender members of the military pushed back on Trump's announcement soon after it was posted.
"I would like to see them try to kick me out of my military," Staff Sgt. Logan Ireland, a transgender airman, said in an interview with the Air Force Times last week. "You are not going to deny me my right to serve my country when I am fully qualified and able and willing to give my life."
Trump's July 26 tweets regarding the new policy reportedly took Pentagon officials by surprise and caused confusion inside the administration. It also prompted criticism from nearly all Democrats and some influential Republicans in Congress, including Sens. Orrin Hatch of Utah, John McCain of Arizona and Richard Shelby of Alabama.
After consultation with my Generals and military experts, please be advised that the United States Government will not accept or allow……

— Donald J. Trump (@realDonaldTrump) July 26, 2017
….Transgender individuals to serve in any capacity in the U.S. Military. Our military must be focused on decisive and overwhelming…..

— Donald J. Trump (@realDonaldTrump) July 26, 2017
….victory and cannot be burdened with the tremendous medical costs and disruption that transgender in the military would entail. Thank you

— Donald J. Trump (@realDonaldTrump) July 26, 2017
While the Defense Department referred questions on the new policy to the White House, press secretary Sarah Huckabee Sanders told reporters at the daily press briefing later that day that the Pentagon would provide specifics on the next steps for the guidance.
The following day, Marine Corps Gen. Joseph Dunford, the chairman of the Joint Chiefs of Staff, told armed services personnel that there would be no change to current policy until the administration sent more guidance, according to a note first reported by Reuters. As of Wednesday, a Pentagon spokesman said officials were still waiting on those details.
A 2014 study from the Williams Institute at the University of California-Los Angeles School of Law estimated that there were approximately 15,500 transgender individuals serving in the military. A 2016 study from the RAND Corp. put the number of transgender members on active duty between 1,320 and 6,630, and concluded that transgender personnel had "little or no impact on unit cohesion."
"The president's tweet this morning regarding transgender Americans in the military is yet another example of why major policy announcements should not be made via Twitter," McCain said in a July 26 statement condemning the development.
There was a fair amount of confusion among voters over where things stood with the announced guidance. While 46 percent correctly said the changes had not gone into effect, 18 percent thought they had and 36 percent said they didn't know or had no opinion. Republicans (26 percent) were the most likely to say the policy was already in effect, although a plurality (39 percent) correctly said it wasn't.
Trump's move came as welcome news to some conservatives, and a few political observers read the president's decision as a pivot designed to please the evangelical base. However, polling data shows the decision may not have been such a slam dunk.
More than half of evangelical voters (56 percent) and conservatives (54 percent) said they supported allowing transgender members of the military to continue serving, while evangelicals were more closely split — 40 percent in favor vs. 44 percent against — on whether the U.S. military should allow transgender Americans to newly enroll.
The president's approval rating during his first year in office has sunk among most demographic groups — including evangelicals, who largely backed him in the 2016 presidential election. The most recent survey showed no uptick in support among that group.
While the public is generally against the new transgender policy, most people support a House GOP proposal that would prevent the military from spending taxpayer dollars on gender-transition expenses, such as surgeries or hormone therapy. Sixty-seven voters said they didn't think the military should pay for the procedures, including 82 percent of Republicans, 68 percent of independents and half of Democrats.
The RAND study found that the total cost of those procedures would run between $2.4 million and $8.4 million annually. By comparison, the Pentagon spent an average of $74 million a year from 2011 through 2014 on erectile dysfunction prescriptions, according to a 2015 analysis by Military Times.