Strange Slams Alabama GOP Primary Rival Brooks Over Past Trump Criticism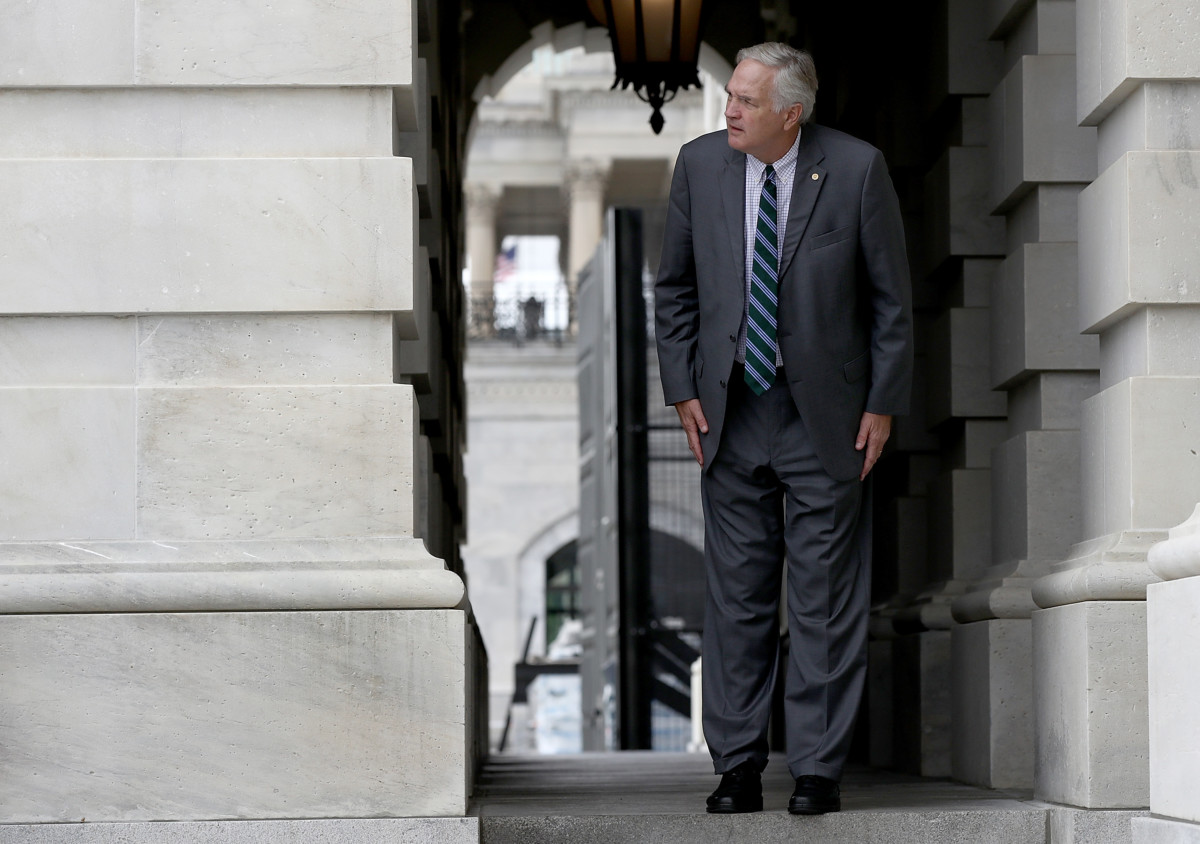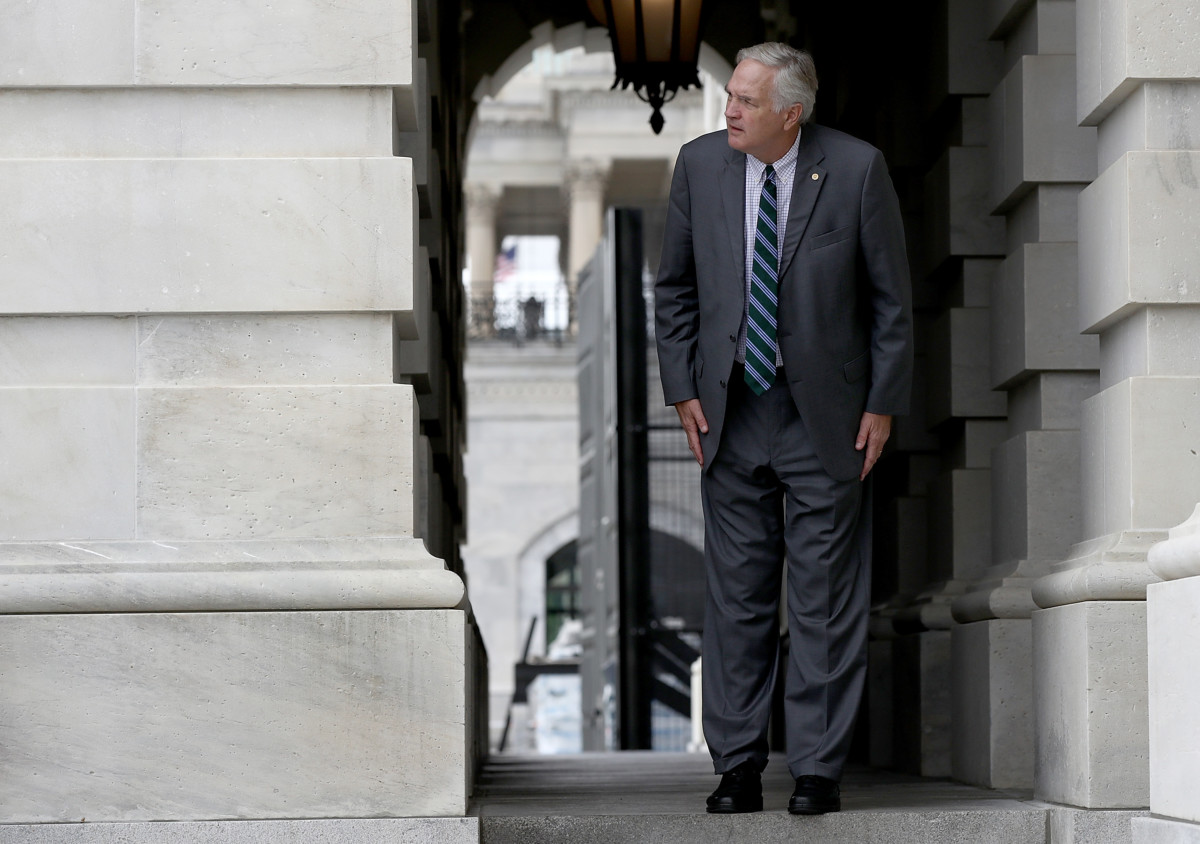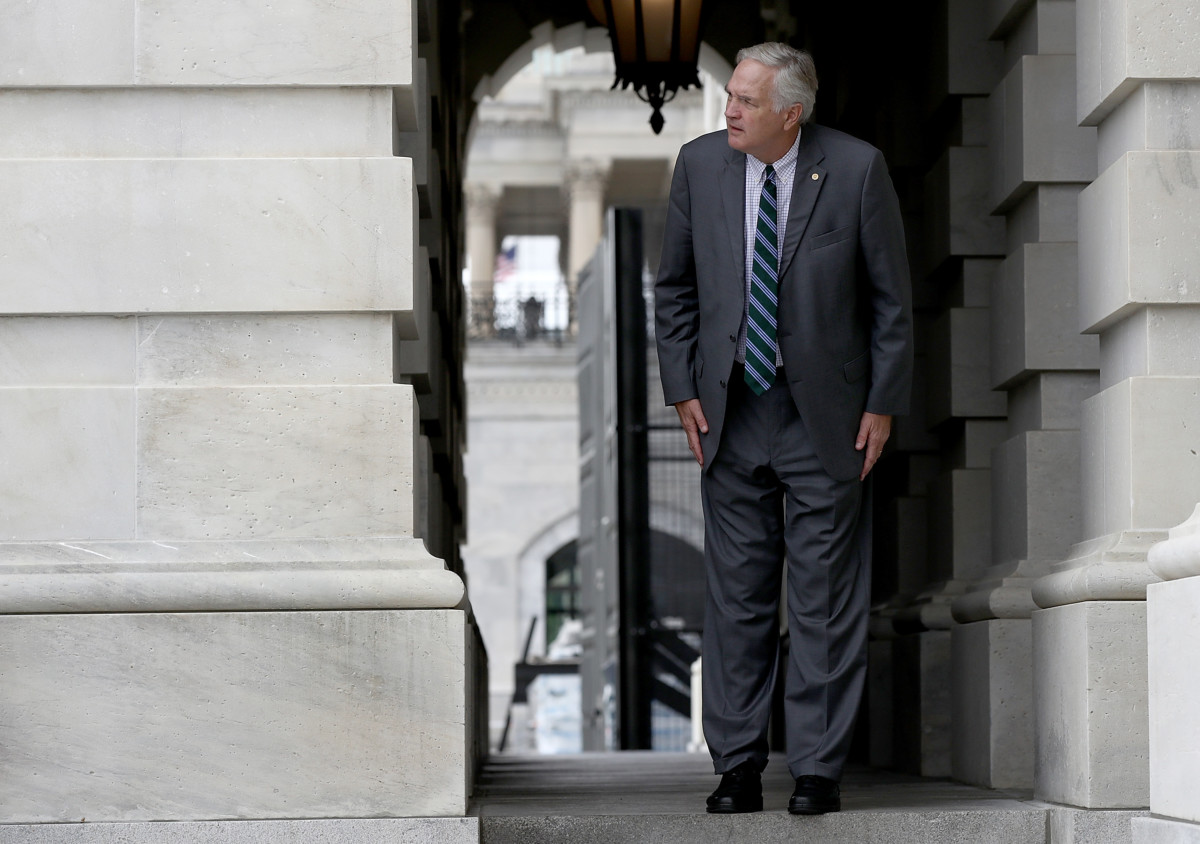 Sen. Luther Strange of Alabama is adding to the attacks on a Republican primary rival, Mo Brooks, by portraying the congressman as insufficiently supportive of President Donald Trump.
On Monday, Strange's campaign told Morning Consult it will add a new commercial to its television rotation, ratcheting up jabs against Brooks over comments criticizing Trump during the 2016 Republican presidential primary campaign.
"Mo Brooks attacked Donald Trump to stop him from being president," a narrator says in the 30-second spot. After an audio clip of Brooks defending his comments last week, the narrator adds, "Mo Brooks, a 'never Trump' career politician."
A Strange campaign official said the ads would begin airing statewide Monday, but did not say how much is being spent on the spots.
Along with the Senate Leadership Fund, a group associated with Senate Majority Leader Mitch McConnell (R-Ky.), the Strange campaign has been attacking Brooks for much of the campaign. The Strange campaign said it is running the negative spot in conjunction with a positive ad pushing back against "never Trump insiders," and insisting Strange will "fight for President Trump's agenda every day."
Brooks has had little cover from outside groups besides an endorsement last week by the Senate Conservatives Fund. The group's president, Ken Cuccinelli, criticized the SLF for "spending millions of dollars to mislead voters in this race" in a statement.
Then the state's attorney general, Strange was appointed to the Senate in February to replace Attorney General Jeff Sessions. The governor who appointed Strange, Robert Bentley, has since resigned in a sex and corruption scandal. His successor as governor, Republican Kay Ivey, moved up the special election for the remainder of Sessions' term by more than a year.
Brooks is not alone in challenging Strange — former Alabama Supreme Court Chief Justice Roy Moore also commands support from the state's Republicans.
Three Republican strategists speaking privately to discuss internal polling numbers, including one unaffiliated pollster, said the contest is shaping up to lead to a Sept. 28 runoff between Strange and Moore. According to the pollster, one survey conducted late last week showed neither of the two breaching 50 percent, the threshold to avoid a runoff — with Strange slightly slipping and Brooks far behind after being inundated with attacks.
John Couvillon, a Louisiana-based pollster who conducted a survey of 500 Alabama voters Aug. 5-6, found Moore with a lead, garnering 30 percent of the vote. According to the poll, Strange followed Moore with 22 percent of the vote and Brooks with 19 percent. The margin of error is plus or minus 4.4 percent, putting Brooks closer to Strange than other surveys.
"An incumbent should be very worried if he's polling in the 20s like that," Couvillon said in an interview Monday.
Couvillon's poll, which he provided to Morning Consult, reflected what the Republican strategists had said privately – that Brooks is taking a hit in his home turf around Huntsville, Ala., where he has been elected to public office off and on since 1982 and where Strange and his allies say they are focusing much of their fire.
Brooks and Moore are among the GOP's most conservative public figures, and Couvillon said he has a hard time envisioning conservatives and religious voters shifting their support from Brooks to Strange were there to be a runoff between Strange and Moore. Evangelical voters, he said, are a "potent force in Alabama politics" and Moore has a "fervent following."
Like Brooks, Moore has campaigned against McConnell — America's least popular senator — as he attempts to unseat Strange. Moore campaign Chairman Bill Armistead, who led the Alabama Republican Party from 2011 to 2015, described McConnell's leadership as "failed" and said Moore shared Brooks' view that the Kentucky Republican should leave his perch.
"The last thing Mitch McConnell wants is a Sen. Roy Moore," Armistead said in a Thursday interview. He noted that Moore, echoing a campaign line, has "made very clear he wants to repeal Obamacare and replace Mitch McConnell."
Moore, whose campaign declined an interview request, has indeed shown himself to be a potential thorn in the side of the party's establishment. Since was elected to chief justice in 2000, he had his job diminished twice – removed in 2003 for refusing to remove a monument of the Ten Commandments from the Alabama Judicial Building and suspended in 2016 for refusing to end enforcement of the state's ban on gay marriage.
Of McConnell and his allies, Armistead said, "They have realized that Judge Moore is a real conservative who will stand up and fight or what he believes in. He will not fall in behind the failed leadership of Mitch McConnell."
Correction: A previous version of this story said the Brooks campaign did not respond to a request for comment. Morning Consult did not request comment from the campaign for this story.