Jenkins Maintains Morrisey Attacks in W.Va. Race Despite New Circumstances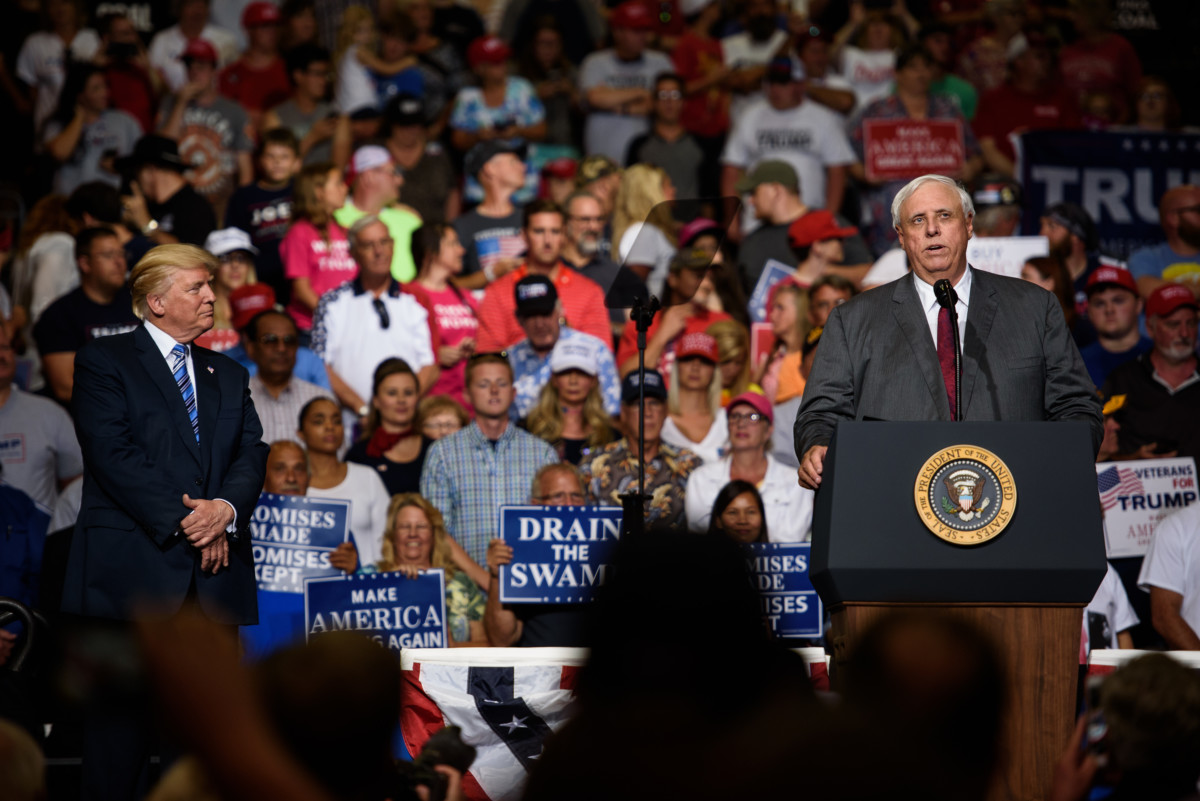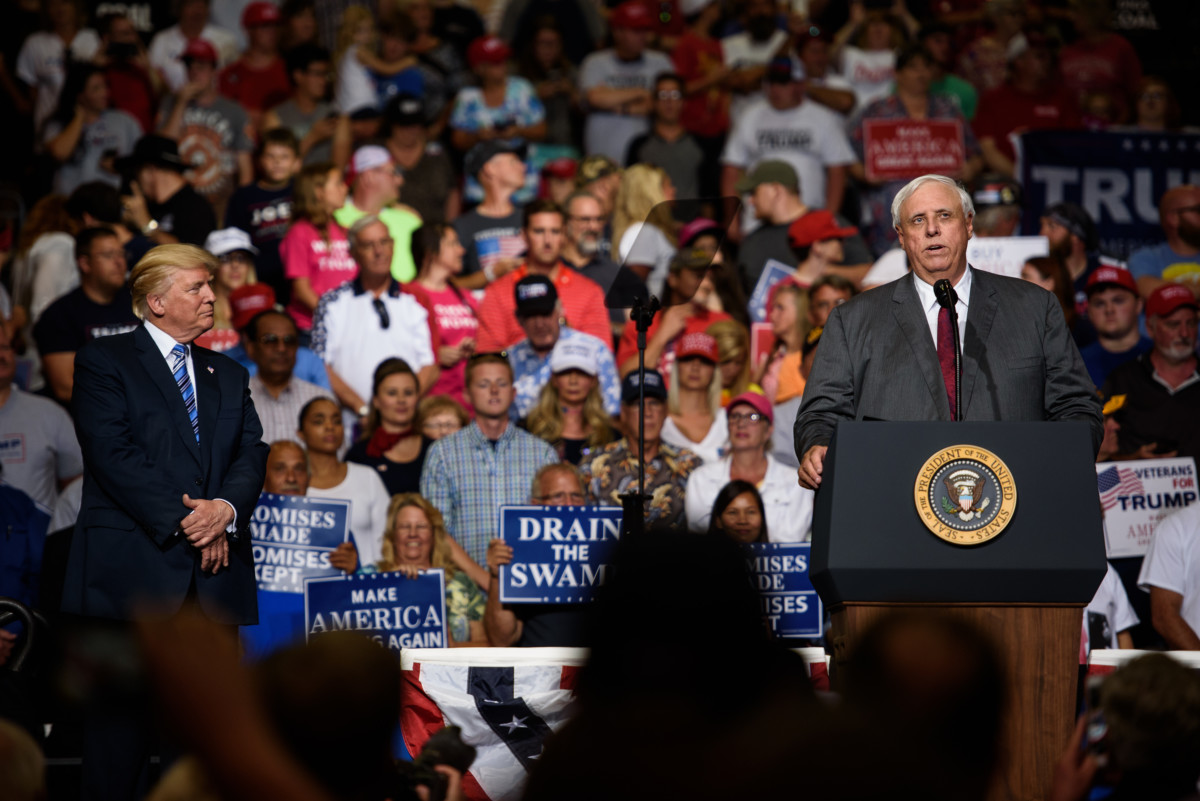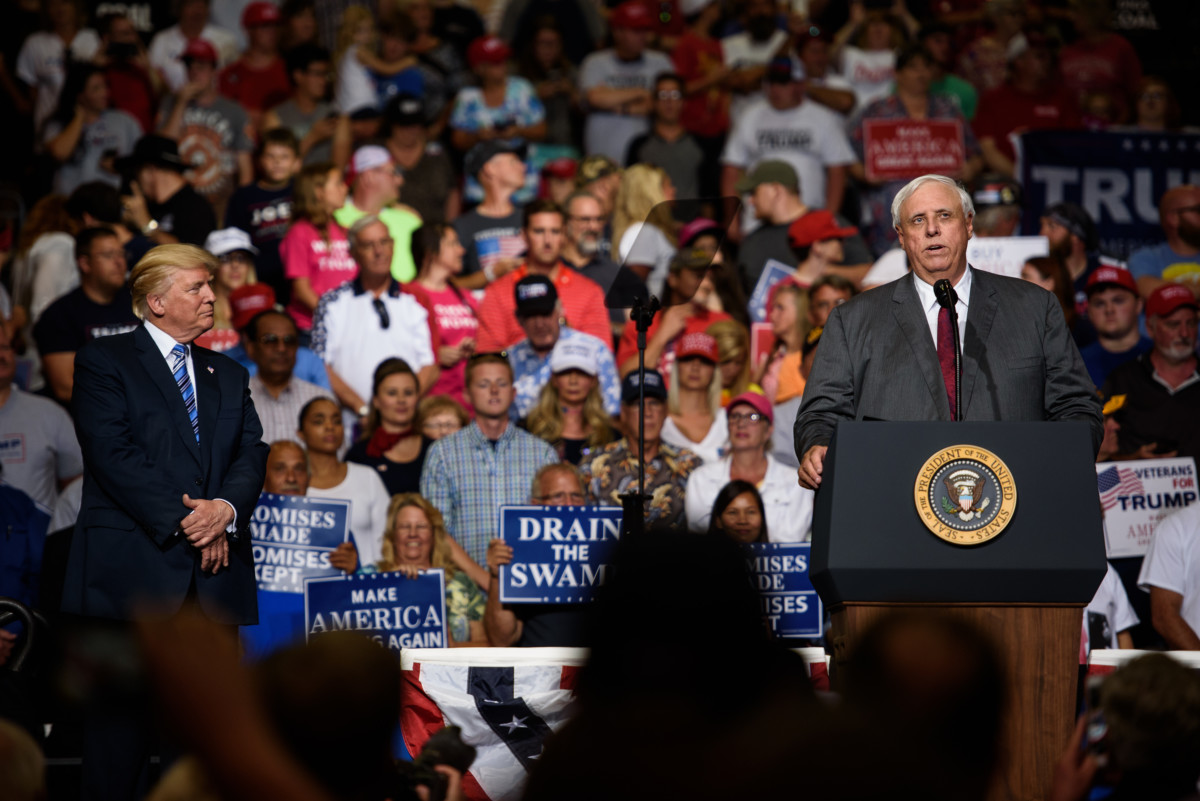 Rep. Evan Jenkins (R-W.Va.) is continuing a line of attack against his rival for the Republican nomination to challenge Sen. Joe Manchin (D) next year, even though political circumstances in his state have eliminated a core assumption of his case.
Even before West Virginia Attorney General Patrick Morrisey (R) entered the race, Jenkins suggested such a campaign would jeopardize the party's hold on the office. At the time, Jenkins said, "If he wins, we all lose," riding on the assumption that the Democratic governor would get to appoint a replacement to the state's top law enforcement post.
But the governor is no longer a Democrat — Gov. Jim Justice announced Aug. 3 during a Huntington, W.Va., rally alongside President Donald Trump that he would become a Republican. The bombshell announcement rattled the political scene from the West Virginia Capitol in Charleston to Washington, D.C.
Jenkins is sticking with his original line of attack — if slightly tweaked.
During an interview over the weekend, Jenkins told Morning Consult he viewed Morrisey's campaign as an attempt to break a promise to his voters.
"The broken promise to the voters is just as serious a concern as it was before the governor's switch, and the reality still is, if Patrick Morrisey wins, we all lose because we're going to get a hand-picked attorney general, not an attorney general elected by the people," he said.
Asked if he did not trust Justice to appoint a fellow Republican (the governor has not said what he would do), Jenkins argued that "it's not an issue of trusting the governor to appoint the right person. The trust is broken when Patrick Morrisey is breaking his promise to the West Virginia voters."
How vulnerable Morrisey is to that kind of process argument is an open question. He never promised to fulfill his entire term — there was no public pledge or writing on a dotted line. There was not even a campaign commercial criticizing ladder-climbing, something Missouri Attorney General Josh Hawley (R) is grappling with as he explores a bid against Sen. Claire McCaskill (D).
For Morrisey, there was just a big investment from donors — $6.5 million of the $14 million the Republican Attorneys General Association spent across the country last year — to help him hold onto the seat, which he snagged from Democrats for the Republican Party in 2012 for the first time since 1928.
Morrisey spokeswoman Nachama Soloveichik said Jenkins is relying on "ridiculous attacks" because his record is "anathema" to "conservative West Virginia values."
"It's really sad how desperate Evan Jenkins has become," she said in a Tuesday email, ticking off a series of votes Jenkins took while he was a Democratic state legislator that Morrisey hopes voters will find objectionable.
Like other Republican primaries in states where the 2018 Senate contests are viewed as competitive — including Nevada, Arizona and Indiana — Jenkins and Morrisey have already launched aggressive attacks on each other. Jenkins is calling Morrisey a "Never Trump" Republican, despite his support for the president, while Morrisey questions Jenkins' loyalty to the Republican Party.
In a digital advertising effort launched at the beginning of August, Morrisey's campaign framed Jenkins as "NOT a WV Conservative." The web ad included his image next to one of Trump's 2016 Democratic challenger, Hillary Clinton, who is deeply unpopular in West Virginia, with a "Hillary For President 2008" button imposed on his lapel. Indeed, Jenkins was a Democrat for much of his political career from 1994 to 2013, but he insists he did not support Clinton in 2008.
In the interview, Jenkins said he left the Democratic Party before he ran for Congress because he felt former President Barack Obama had "put such a bull's-eye on the back of us and West Virginians" with his energy policies.
"My values are West Virginia values. My priorities always have been and always will be the West Virginian people," he said, noting how he was born and raised in the state — contrasting himself with Morrisey, who was born in New York and once ran for Congress in New Jersey.
In the state Trump won by nearly 42 points, Jenkins is trying to tie himself to the president in the eyes of voters. He joined him at a White House event with coal miners in February, and flew with him late last month to Huntington, his hometown, when Trump attended the 2017 National Scout Jamboree. Asked if he used the hour-long flight to ask for an endorsement, Jenkins said he has made no specific request for Trump's nod.
"He is aware of my candidacy," Jenkins said. "Most importantly, he is aware of my support for him both before he was elected and after."
Correction: A previous version of this story misspelled Patrick Morrisey's last name.