Luther Strange's Campaign Touts Trump's Tweet on Alabama Airwaves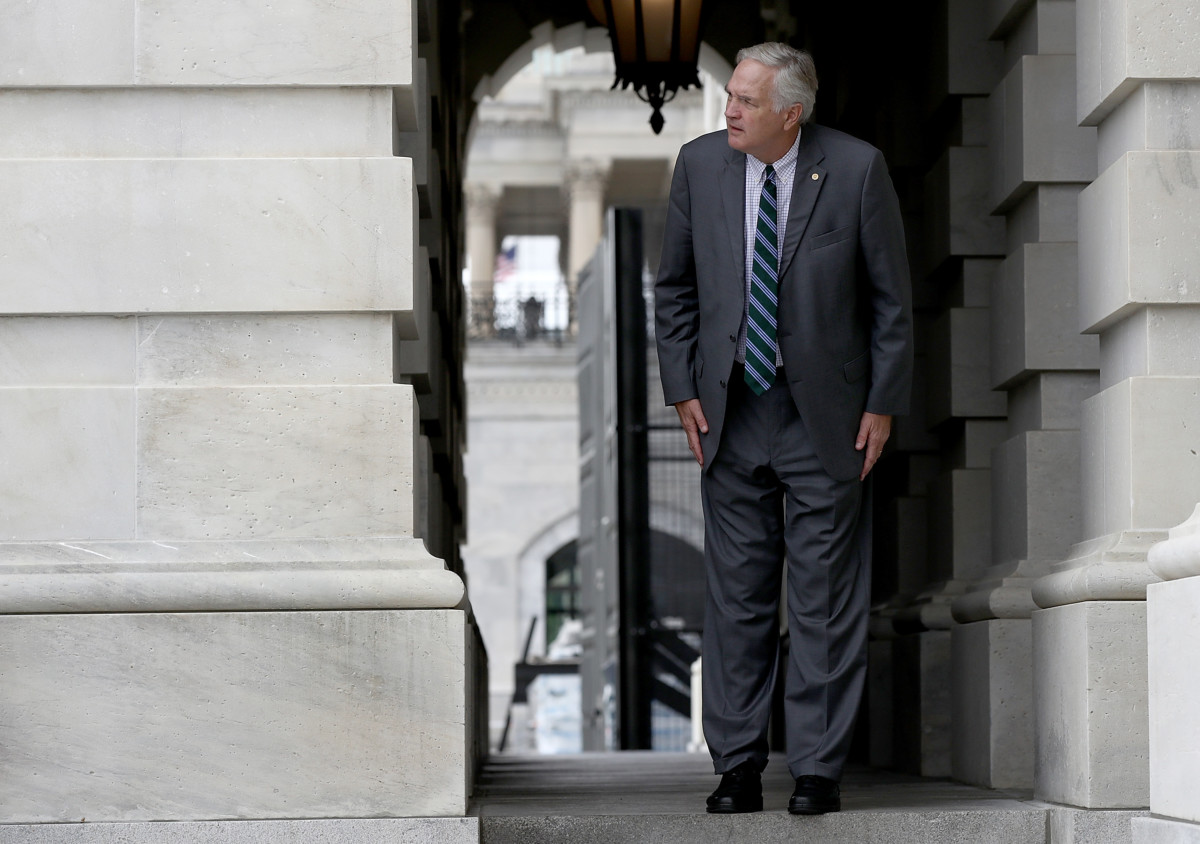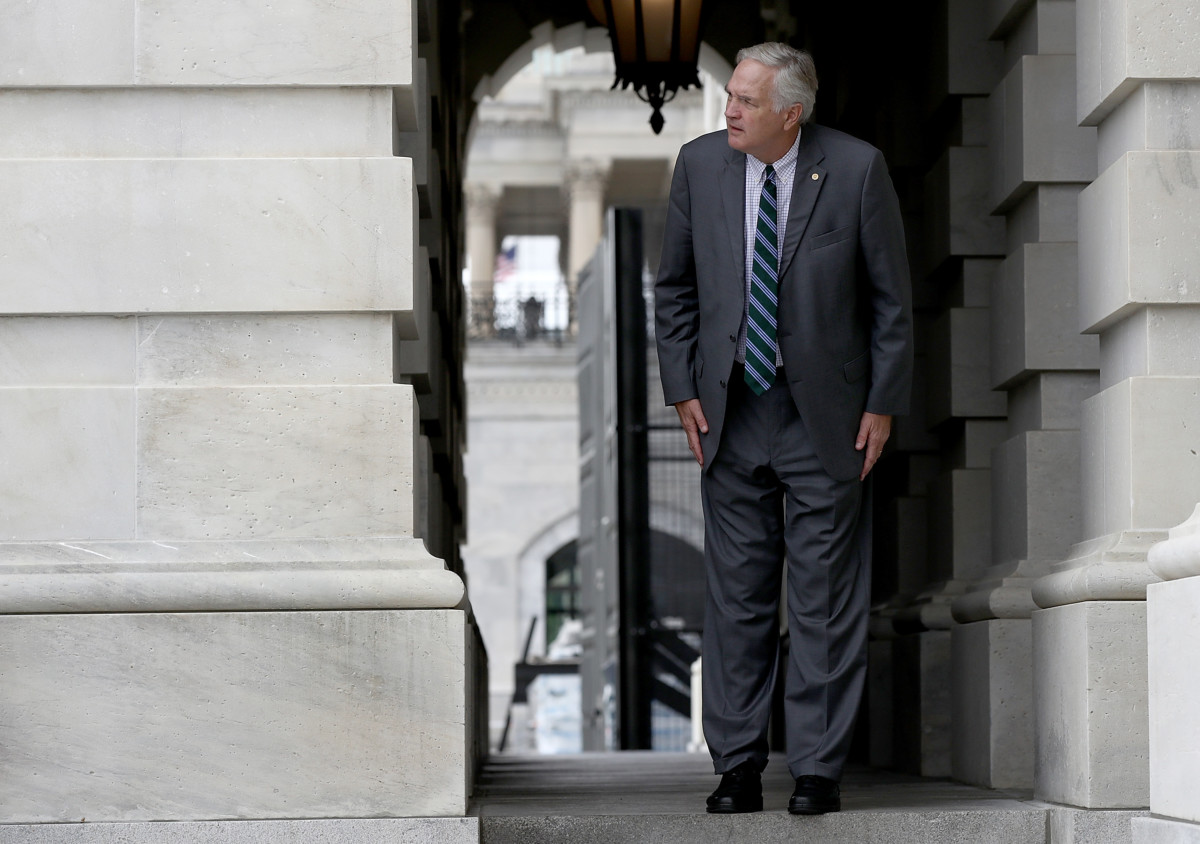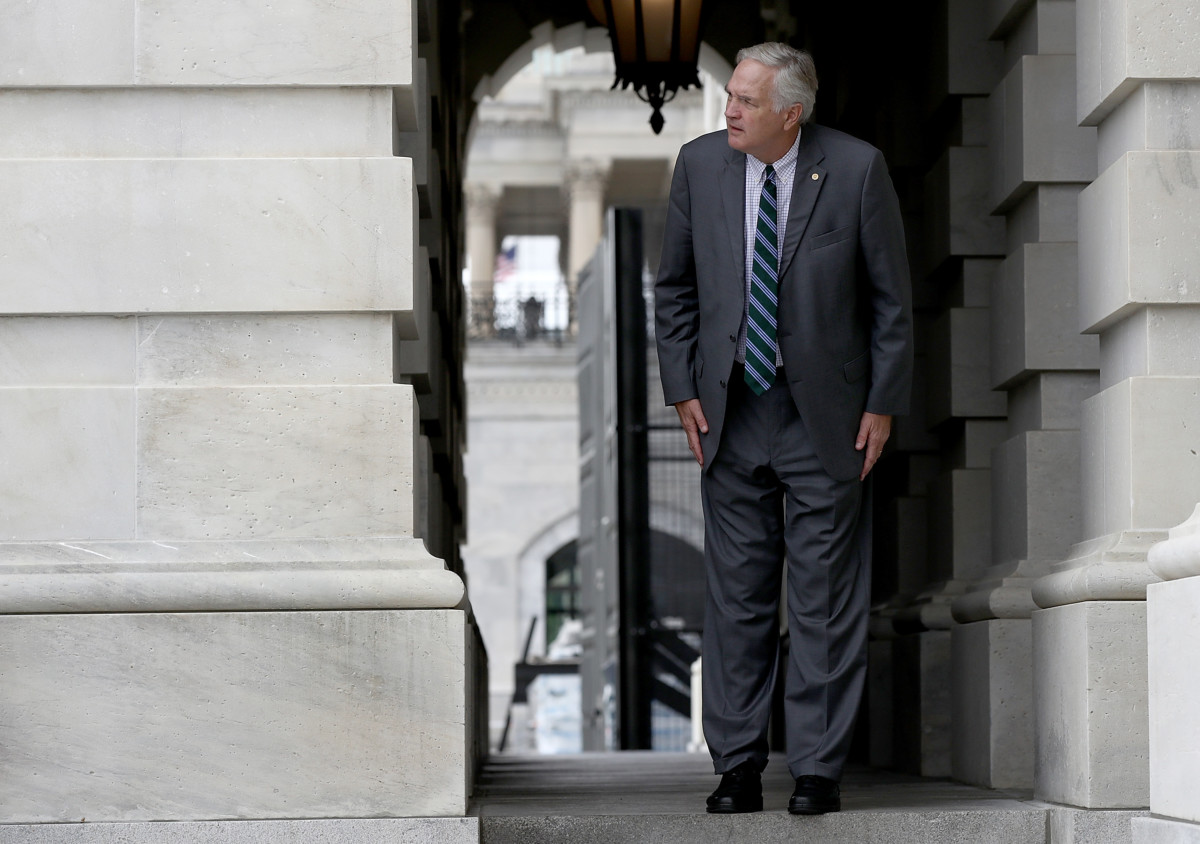 Sen. Luther Strange of Alabama released a campaign commercial Thursday offering a message to voters: President Donald Trump, who is deeply popular in the state, wants them to vote for Strange in a special Republican primary election on Tuesday.
The 30-second television spot, which will be coupled with a minute-long radio ad, prominently features Trump's Tuesday night tweet, in which he gave Strange his "complete and total endorsement." It was a prize that Strange, Rep. Mo Brooks and former state Supreme Court Chief Justice Roy Moore had been seeking as they compete for the Republican nomination.
Senator Luther Strange has done a great job representing the people of the Great State of Alabama. He has my complete and total endorsement!

— Donald J. Trump (@realDonaldTrump) August 9, 2017
"Others attack our president. I'm fighting for him. Drain the swamp, repeal Obamacare," Strange says in the new ad. "I'm endorsed by the NRA and conservatives all across Alabama. I'll always follow my faith and fight our conservative and Alabama values. I respectfully ask you for my vote."
According to a Republican strategist tracking the Alabama Senate race, Strange's campaign had about $270,000 in advertising booked for the final week of the primary campaign.
Strange's campaign had just released a spot that dismissed Brooks, a House conservative who had spoken out against Trump in the past, as an "anti-Trumper." But a senior Strange campaign official said Thursday, "We are now using the vast majority of our previous statewide buy to promote Donald Trump's endorsement on radio and TV."
For Strange, who has been running second to Moore in the polls, Trump's endorsement has the potential to provide a significant boost to his campaign. Polling data shows Trump to be extremely popular in Alabama, where he beat Hillary Clinton last year 62 percent to 34 percent.
A Morning Consult survey of 1,000 Alabama Republican voters conducted April 1 to June 18 found 86 percent of them approved of Trump's job performance, while just 11 percent disapproved.
Alabama ranks first among southern states when it comes to Republican voters who say they "strongly approve" of the president, with 56 percent giving that response, according to the data.
Strange, who was elected as Alabama's attorney general in 2010, was appointed to the Senate in February to fill the seat left open by Jeff Sessions after Sessions became the U.S. attorney general. As of mid-June, a little over a quarter of Alabama voters either didn't know who Strange was or had no opinion of him, according to Morning Consult's July rankings of senators' approval ratings. At the time, 44 percent of Alabama voters approved of his job performance while 30 percent disapproved.
Trump's endorsement of Strange – withheld until a week from Election Day – appeared to particularly irk Brooks. In a statement early Wednesday morning, Brooks said he was "baffled and disappointed Mitch McConnell and the Swamp somehow misled the President into endorsing Luther Strange." Both Brooks and Moore have cast the Senate majority leader in the role as the villain because of his failure to repeal the Affordable Care Act.
On Wednesday evening, Brooks tried to turn another one of Trump's tweets to his advantage. Pointing to Trump's new fight with McConnell, in which he fired back at McConnell's critique of Trump's "excessive expectations" of the legislative process, Brooks said in a statement, "The Trump Agenda is dead with McConnell and Strange in the Senate."
Most Republican operatives involved in the race view Tuesday's vote as a contest likely to result in a run-off between Strange and Moore on Sept. 26. Moore, according to polling reviewed by Morning Consult, has taken a lead in the race, thanks to the ardent support of religious conservatives, but strategists said that he is not expected to breach the 50 percent threshold to avoid a run-off.
Strange has the support of the National Republican Senatorial Campaign Committee and the Senate Leadership Fund PAC, a group aligned with McConnell. The SLF has focused much of its fire on Brooks, but it recently shifted some of its attention to Moore now that he is expected to face Strange in a run-off. The group, which pledged as much as $10 million to support Strange, could release its own commercial highlighting Trump's endorsement of Strange.