Sinema Says She's 'Seriously Considering' Senate Run in Arizona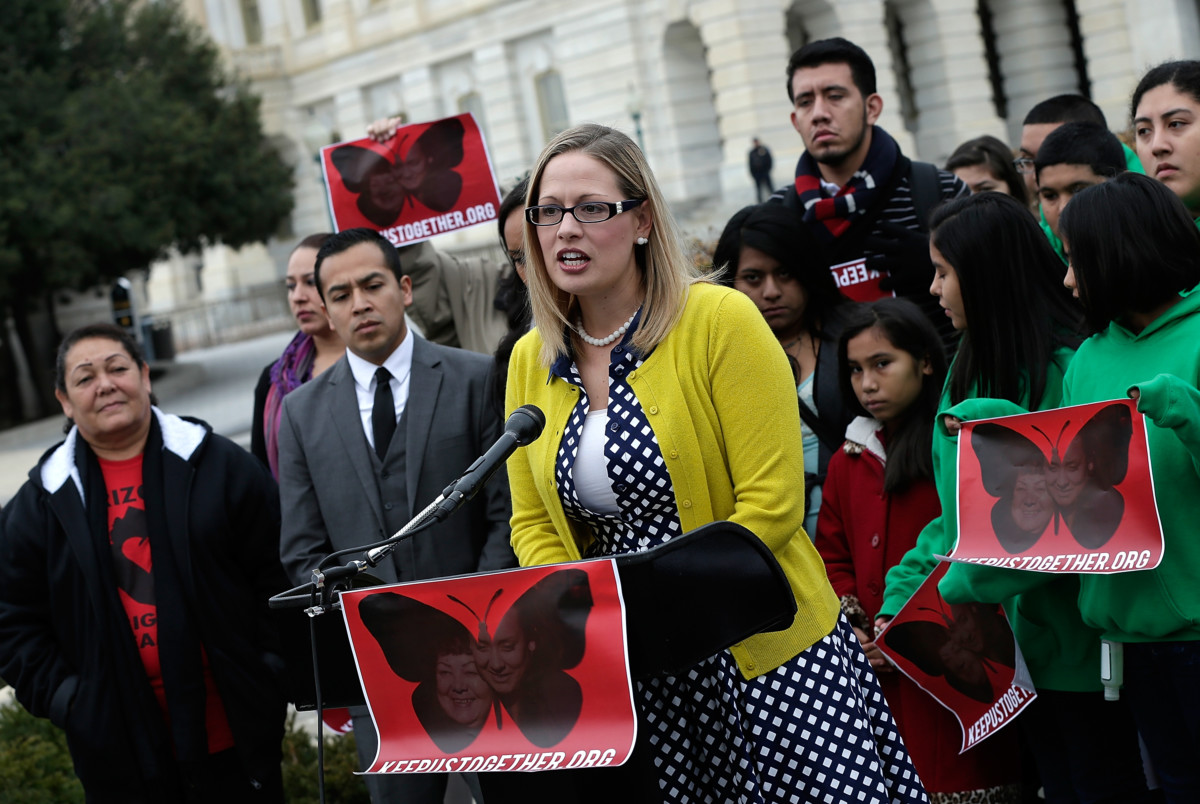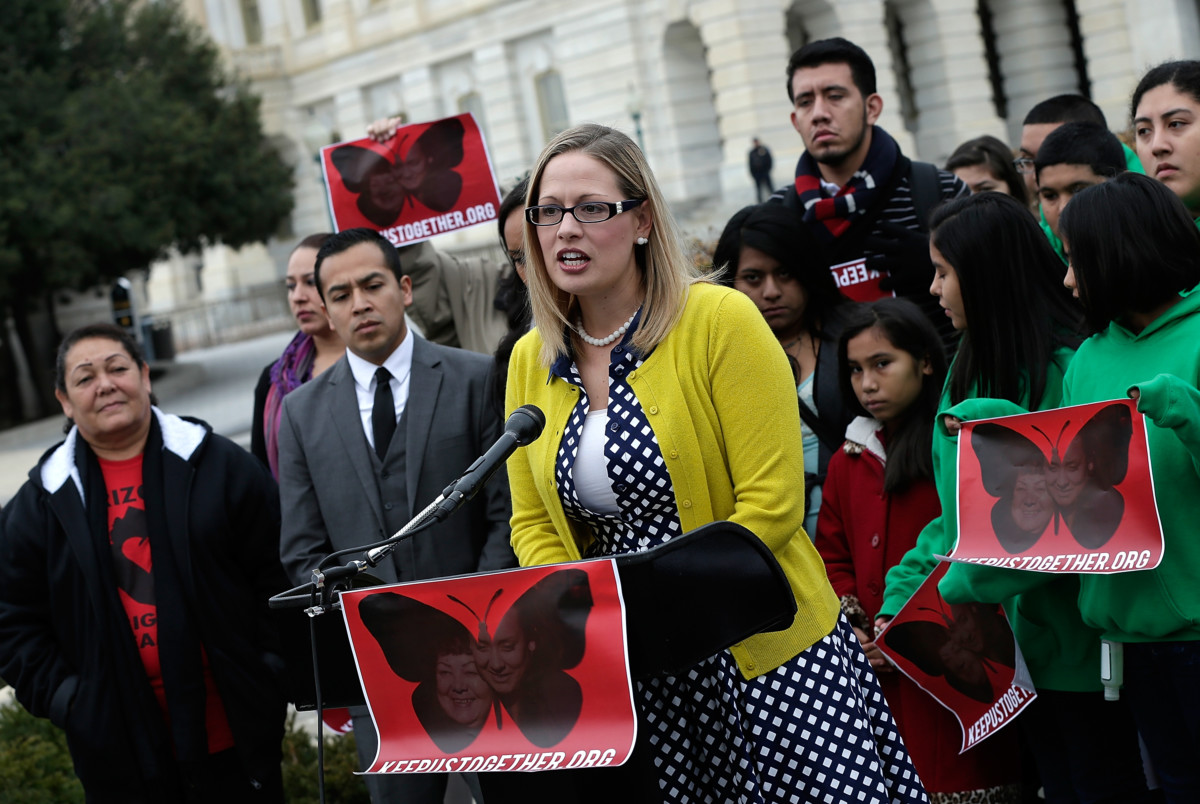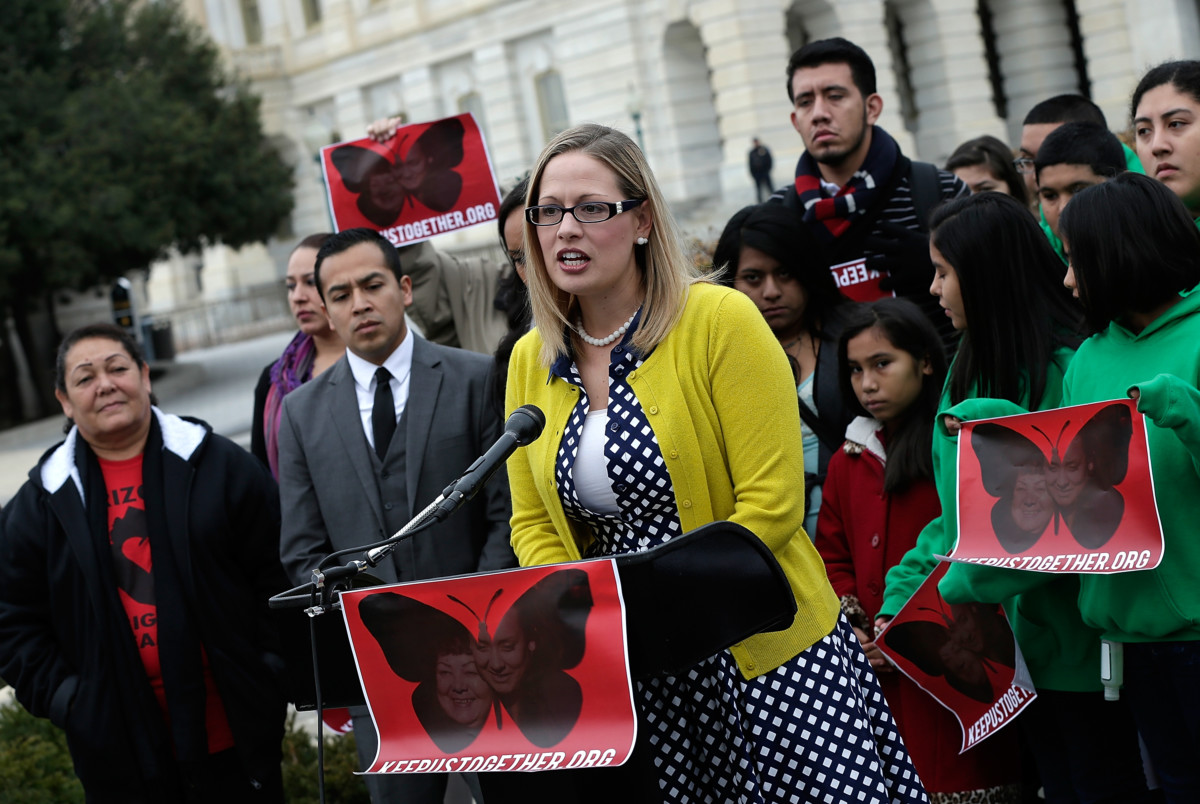 Democratic Rep. Kyrsten Sinema has finally announced what many in Arizona have assumed for a while now: She is weighing a run for Republican Jeff Flake's Senate seat next year.
"I've heard from many Arizonans encouraging me to run for the United States Senate. It is something I am seriously considering," Sinema said in an emailed statement Friday morning. "When I make any decisions, Arizonans will be the first to know."
Now serving her third term in the House representing a Phoenix-area district, Sinema has positioned herself as a "Blue Dog" moderate, particularly on the issue of immigration. She voted for "Kate's Law," a House-passed bill that would increase penalties for deported people who try to return to the United States. She also supported legislation to fund part of President Donald Trump's proposed Mexico border wall.
But Sinema, a state lawmaker for eight years before being elected to Congress in 2012, opposed federal legislation that would defund so-called sanctuary cities.
Sinema's statement came as KPNX, a local television affiliate, reported Phoenix Mayor Greg Stanton was preparing to run for her 9th District seat. Stanton had been seen as a possible Democratic challenger to Flake.
If Sinema does run for Senate, she would face in the Democratic primary Chris Russell, an Army Reserve veteran, and Phoenix attorney Deedra Abboud, whom Flake defended after she was attacked for being Muslim.
Sinema's departure would open up another competitive House seat held by Democrats. The Democratic Congressional Campaign Committee had the seat on its list of challenging races in 2012, 2014 and 2016, and Republicans said Friday they smell an opportunity.
"Yet another House Democrat has vacated a competitive seat and the NRCC is ready to take advantage," said Matt Gorman, a spokesman for the National Republican Congressional Committee, noting Rep. Jacky Rosen's campaign for Senate in Nevada and Rep. Tim Walz's gubernatorial bid in Minnesota. "The NRCC not only believes this seat is in play, but is a prime pickup opportunity in 2018."
On the Senate map, Flake is one of two Republicans who appear vulnerable to Democratic challengers in 2018, when Democrats are on the defense in states that have in recent years trended toward Republicans and voted in 2016 for Trump.
Things are different in Arizona, where Trump won by 3.5 points, a considerably closer margin than the Republican victories in the 2012 and 2008 presidential elections.
Still, Trump is very popular in Arizona – much more than Flake, the only Republican senator up for re-election whose approval rating was underwater in Morning Consult's most recent ranking of Senate approval ratings.
Half of Arizonans approve of Trump, compared to 36 percent who approve of Flake. Among Republicans, 84 percent approve of Trump, compared to 50 percent who approve of Flake, according to the Morning Consult data.
Flake has meanwhile written a book critical of Trump's brand of politics. And just this week, one of the president's top backers, Robert Mercer, put up big money behind his Republican challenger, former state Sen. Kelli Ward, Politico reported. Doug McKee, KelliPAC's chairman, said Mercer donated $300,000.
On the same day Sinema's announcement fired up Arizona Democrats hoping to unseat Flake, Ward announced Eric Beach, the co-chairman of the pro-Trump Great America PAC, and Brent Lowder, the former executive director of the California Republican Party, who is also involved with the Great America PAC, would help lead her campaign.
This story has been updated with McKee's comment.
Correction: A previous version of this story said a Stanton aide did not immediately respond to a request for comment. Morning Consult did not request comment from Stanton's office.