Donnelly, Popular Among Indiana Republicans, Awaits GOP Challenger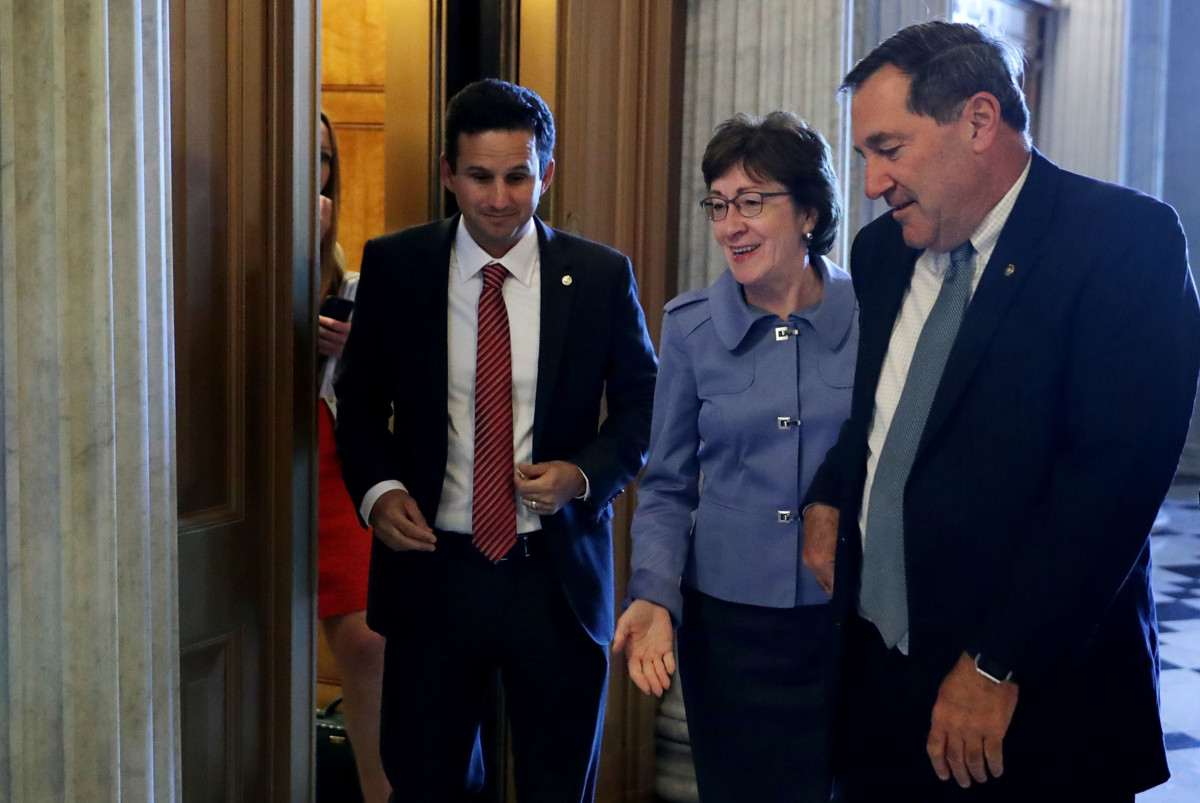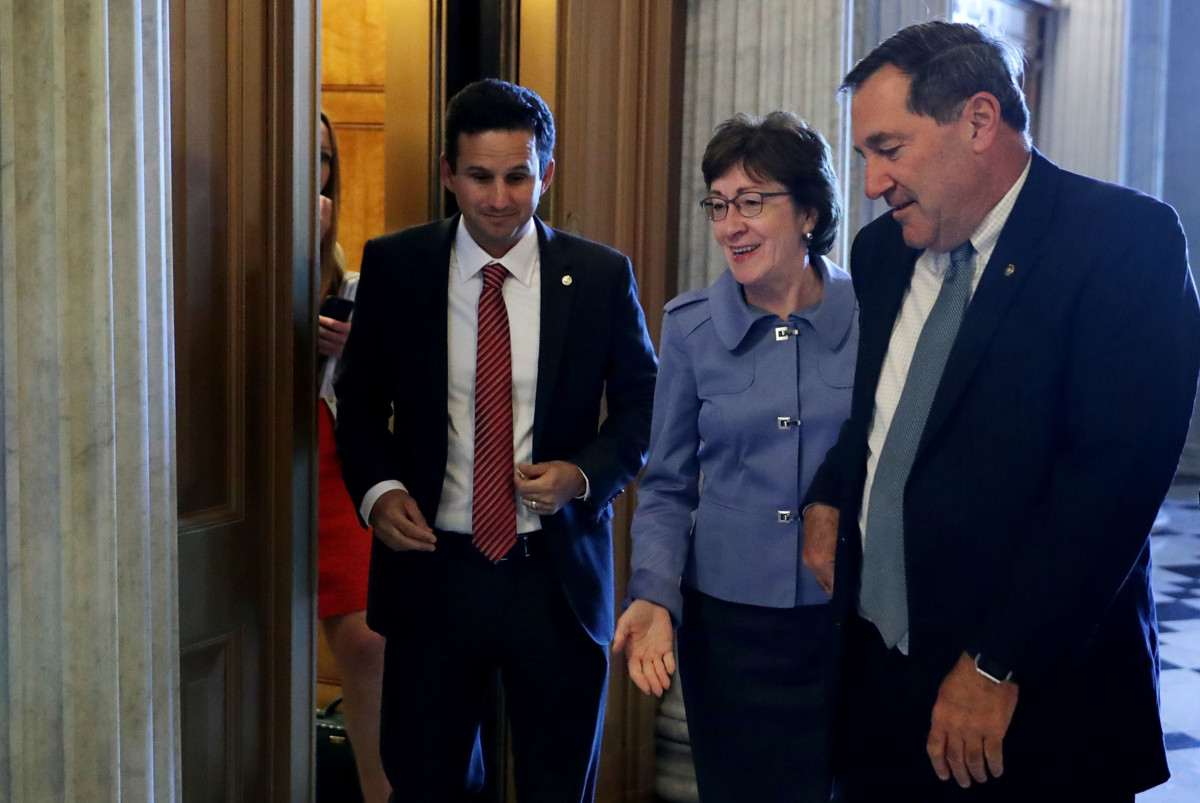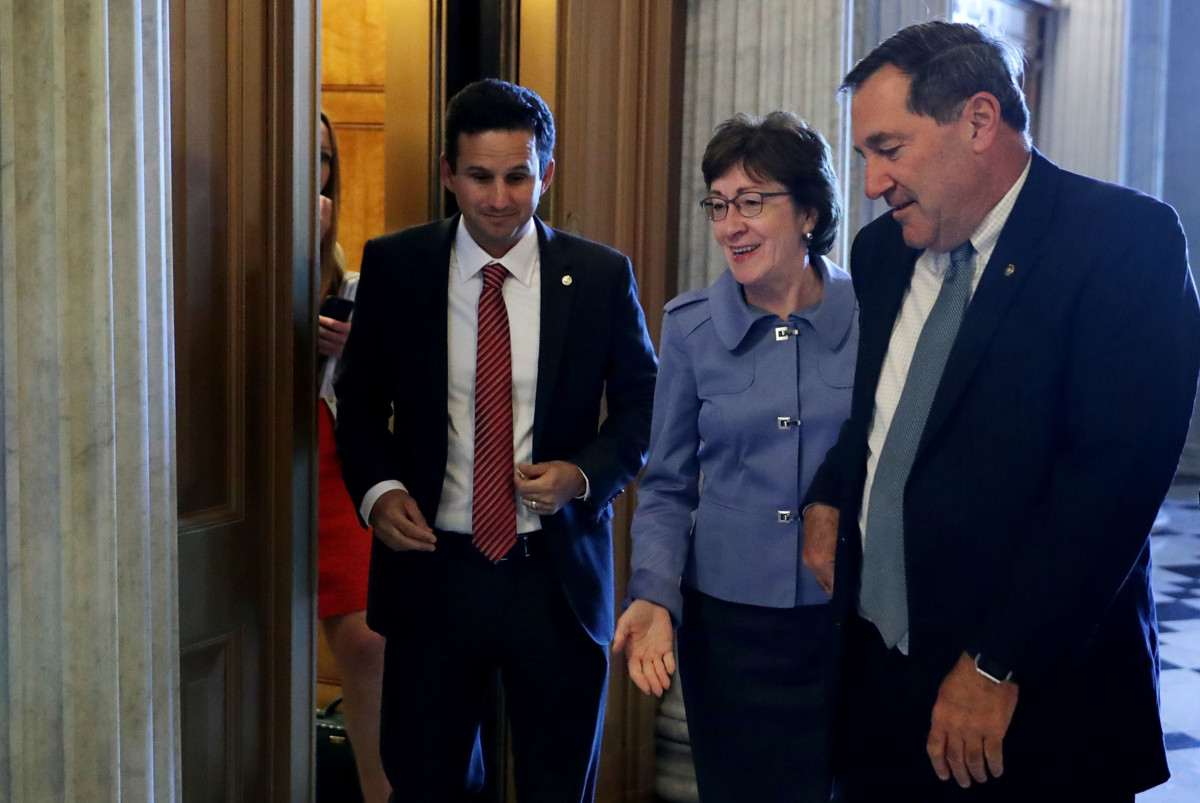 As the Indiana primary heats up to decide which Republican will challenge Democratic Sen. Joe Donnelly next year, it appears that whoever emerges will have his work cut out for him.
A Morning Consult survey of almost 1,200 registered GOP voters in Indiana showed Donnelly is one of the most popular Senate Democrats in the country among voters of the opposing party, with 55 percent of Republicans in the state approving of him.
That makes Donnelly the third most popular Democratic senator among GOP voters, behind Sen. Heidi Heitkamp (D-N.D.), who boasts support from 63 percent of Roughrider Republicans, and Sen. Joe Manchin (D-W.Va.), with 62 percent, according to the poll conducted April 1 through June 18.
"Hoosiers — no matter what side of the aisle they're on — they really know Joe," Will Baskin-Gerwitz, an Indiana Democratic Party spokesman who is handling communications ahead of Donnelly's re-election, said in an interview Friday. "He's been to all 92 counties each of the past three years and when he comes back he's constantly listening to everyone. He's not the kind of person who believes in Democratic and Republican ideas."
It's an image Donnelly has cultivated carefully over the years, and one which helped him defeat state Treasurer Richard Mourdock in 2012 after the Tea Party favorite ousted six-term Republican incumbent Sen. Richard Lugar in the primary.
One former Republican operative who's led statewide campaigns in Indiana said he wasn't surprised about Donnelly's strength among Republican Hoosiers. The operative spoke on condition of anonymity because his current employer doesn't allow him to speak about politics.
"Since Donnelly's gotten elected, he's more or less, on the political side of things, been ignored," the operative said last week. "So now we're heading into him being in-cycle, and the state party and the [National Republican Senatorial Committee] are realizing they need to turn the heat up."
Those efforts to fracture Donnelly's standing among blue-collar workers in the state are already underway as Donnelly is set for a 5-day bus tour next week across a state that President Donald Trump carried by 19 points last year. The NRSC last month ran an ad that used an Associated Press report showing Donnelly profited from a family business that relied on Mexican workers, branding the senator "Mexico Joe."
"Joe Donnelly claims to protect Hoosier workers but profited from his family company that outsourced jobs to Mexico," the narrator in the ad says. "Joe Donnelly: just another hypocrite politician, saying one thing, doing another."
Baskin-Gerwitz dismissed the attack as "talking points that are coming from Washington Republicans" but Donnelly appeared to take the story to heart, telling reporters the day after the AP story ran that he was selling his stake in the business.
But attacks on Donnelly raise a familiar danger for Republicans, who want to avoid a repeat of 2012, when Mourdock pushed the party far to the right before crippling his own candidacy during the general election with comments on abortion.
The rhetoric between two leading GOP candidates, Reps. Luke Messer and Todd Rokita, has already grown toxic, with each trying to paint the other as a Washington insider; some Republicans fear an ideological purity test between contenders could lead to a backlash beyond the May 18 primary next year.
"There's this lane for a more pragmatic conservative or a moderate to fill," said the former GOP operative. "If [Messer and Rokita] are going far to the right and beating each other up, that's definitely what Donnelly wants."
A potential complicating favor in the six-person primary field is wealthy businessman and state Rep. Mike Braun. A heavy dose of self-funding from Braun could alter the landscape, according to the operative.
In the meantime, Donnelly will continue to look "for opportunities where he can work with the president when it's best for Hoosiers" on manufacturing and trade policy, Baskin-Gerwitz said, a sign of Donnelly looking for more ways to court blue collar workers.