As NAFTA Renegotiation Begins, Democrats Hope Their Priorities Match Trump's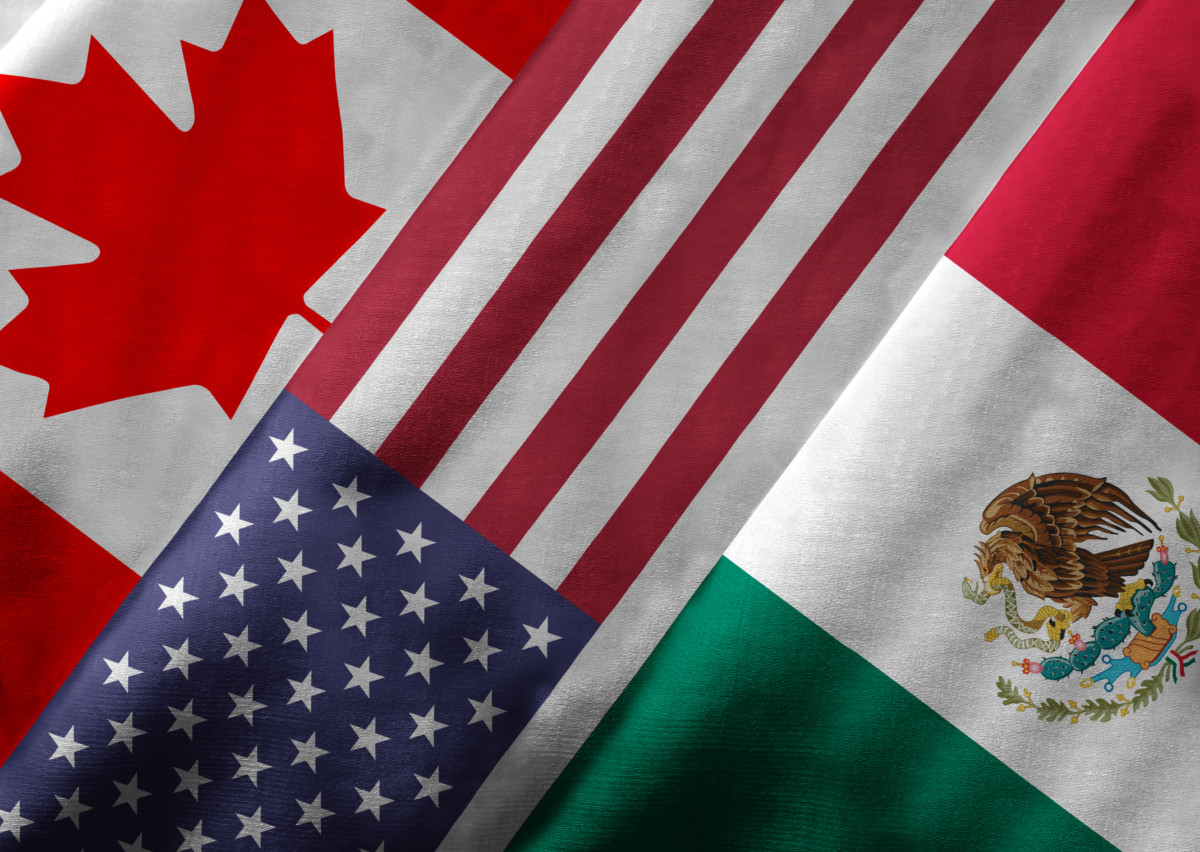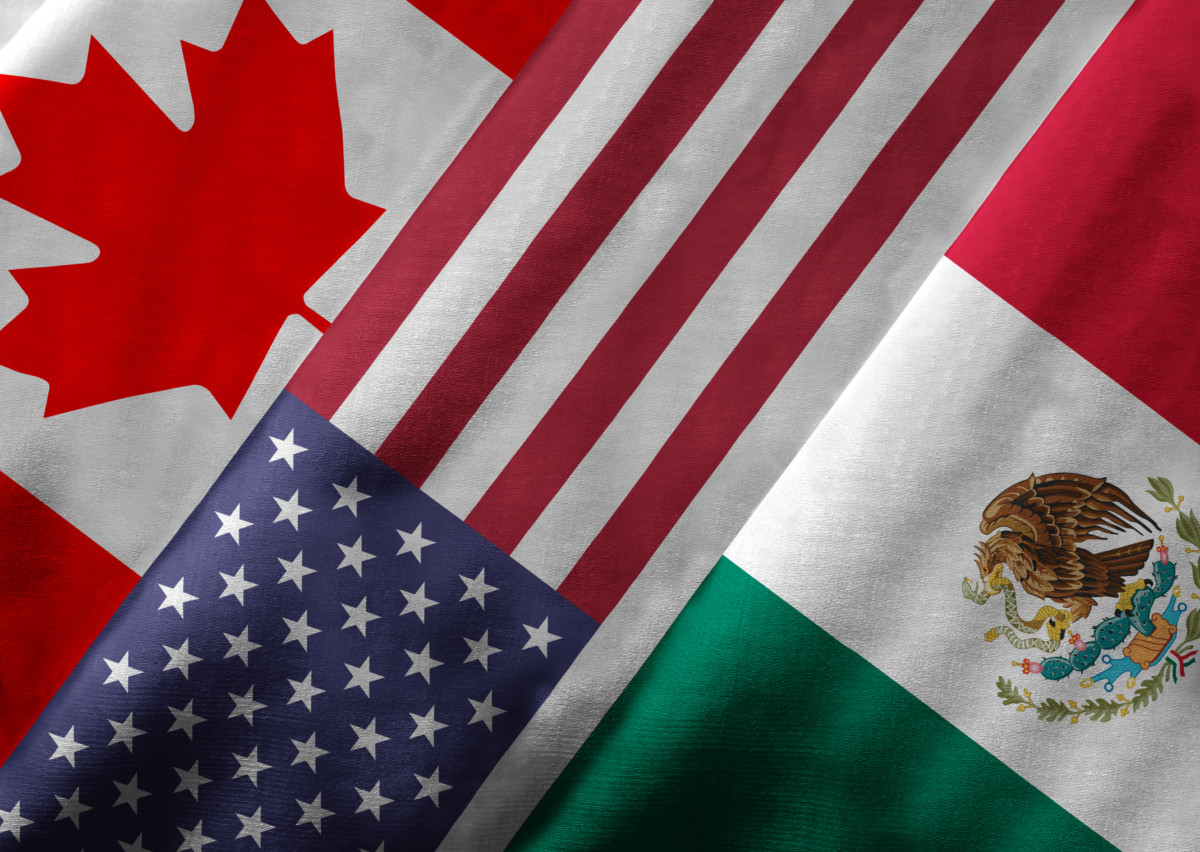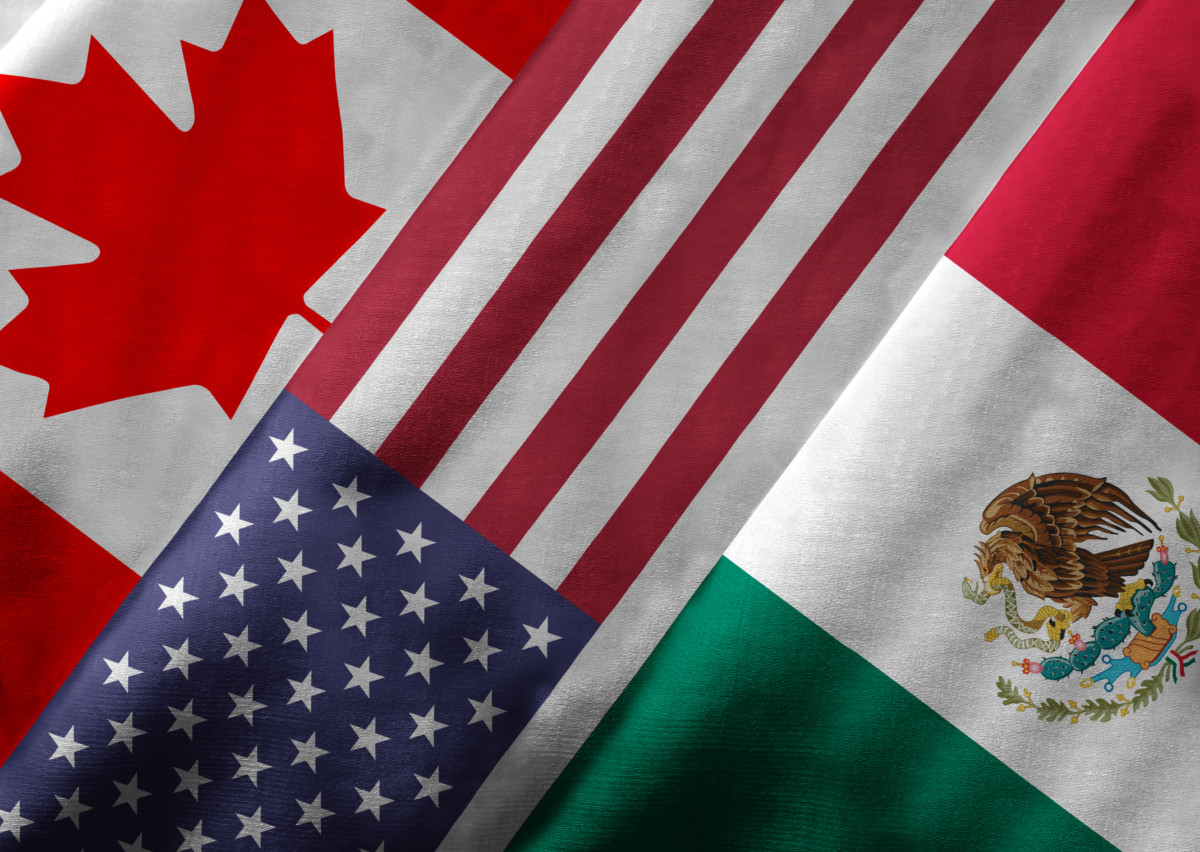 As the United States prepares to begin an aggressive renegotiation of the North American Free Trade Agreement, Democrats and unions may find themselves wishing for an unlikely ally, hoping the Trump administration will take their lead on issues such as currency manipulation, government procurement and labor rights.
During talks with Canada and Mexico that commence Wednesday, the United States will focus on labor disputes, increasing market access, combating currency manipulation and addressing digital trade elements that have emerged since NAFTA's inception 23 years ago, a U.S. trade official said Tuesday, asking to remain anonymous because of the sensitivity of the matter.
Trump has bashed NAFTA since his presidential campaign, saying the "worst trade deal" ever signed has led to more U.S. manufacturing jobs moving offshore. Democrats also see his move to renegotiate the trade deal as an opportunity to gut certain provisions they argue have benefited only large corporations and to improve labor rules in Mexico.
Consumer watchdog groups are also pushing for provisions they say can rescue more than 910,000 jobs nationwide that have been outsourced due to current NAFTA rules.
"We have long demanded a very specific set of changes aimed at ending its job offshoring incentives," said Lori Wallach, director of Public Citizen's Global Trade Watch. "Ironically, it is these changes that are necessary to deliver on President Trump's campaign messages."
But Democrats are already unhappy with part of the renegotiation process. Though the Office of the U.S. Trade Representative released a summary of its objectives last month and the agency has been taking public comments as part of a mandated 90-day consultation period, the trade official said the full text and specific U.S. priorities will not be made public, which has irked House Democrats and unions.
"If they think they're going to do all of this in the dark of night and then turn around and ask Congress to support whatever they've decided, they're going to be sadly mistaken," said Rep. Tim Ryan (D-Ohio) in a phone call with the media Tuesday.
A Morning Consult survey conducted in June found 35 percent of registered U.S. voters said NAFTA has a mostly positive impact, while 28 percent said it has a mostly negative effect. Views were even more divided along party lines. Thirty-eight percent of Republicans and 31 percent of independents said the deal has had a mostly negative impact on the economy — a view shared by 15 percent of Democrats.
Public Citizen's Global Trade Watch and the AFL-CIO are pushing for the removal of a Buy American procurement waiver and of specific investor protections that, in their view, provide incentives to outsourcing. Some of those demands are the same policies House Republicans are set on maintaining — notably an investor protection measure that allows companies to challenge foreign government regulations.
The U.S. objectives that have emerged are reminiscent of debates from the now abandoned Trans-Pacific Partnership, which worries citizen action groups. Wallach said officials in Mexico are increasingly aware of an all-or-nothing approach the Trump administration might be taking with its demands.
On Monday, Canada indicated it might walk from the talks if they would scrap a dispute settlement mechanism allowing a country to appeal a binational panel with complaints about illegal subsidies and dumping.
"What is the red line where ultimately the president could unilaterally have authority to give notice to withdraw?" Wallach said. " I think none of us could know how that dance plays out."
But Ryan said Democrats should avoid being "bombastic" with points they'd like to see negotiated.
"Ultimately you can have huge disruptions in the economy if you don't handle this like an adult," he said. "We need to sit down and do this like adults, and I hope the administration will look at it this way."
The first round of negotiations is scheduled through Sunday, and a second round of talks is set to take place in Mexico in September. U.S. administration officials have said there is no firm deadline to reach an agreement, and on Tuesday indicated negotiations would be in full force this winter.