Trump Re-Ups Support for Strange Ahead of Alabama Senate Runoff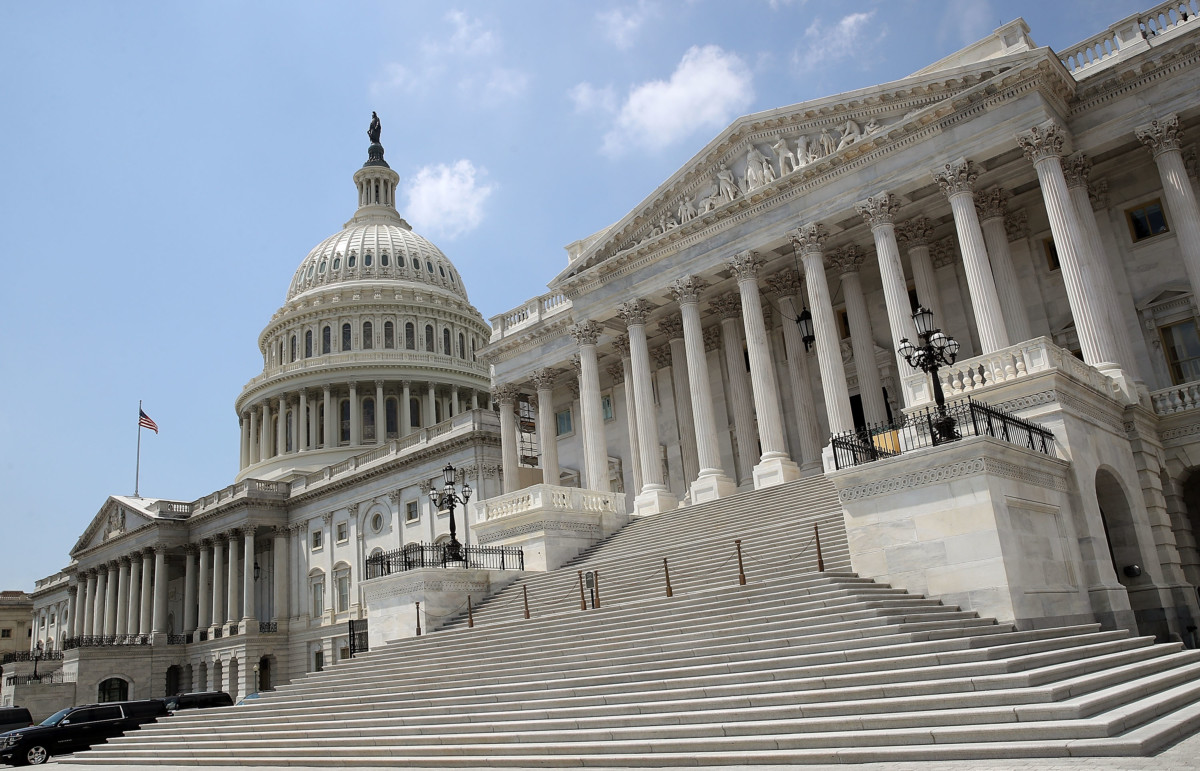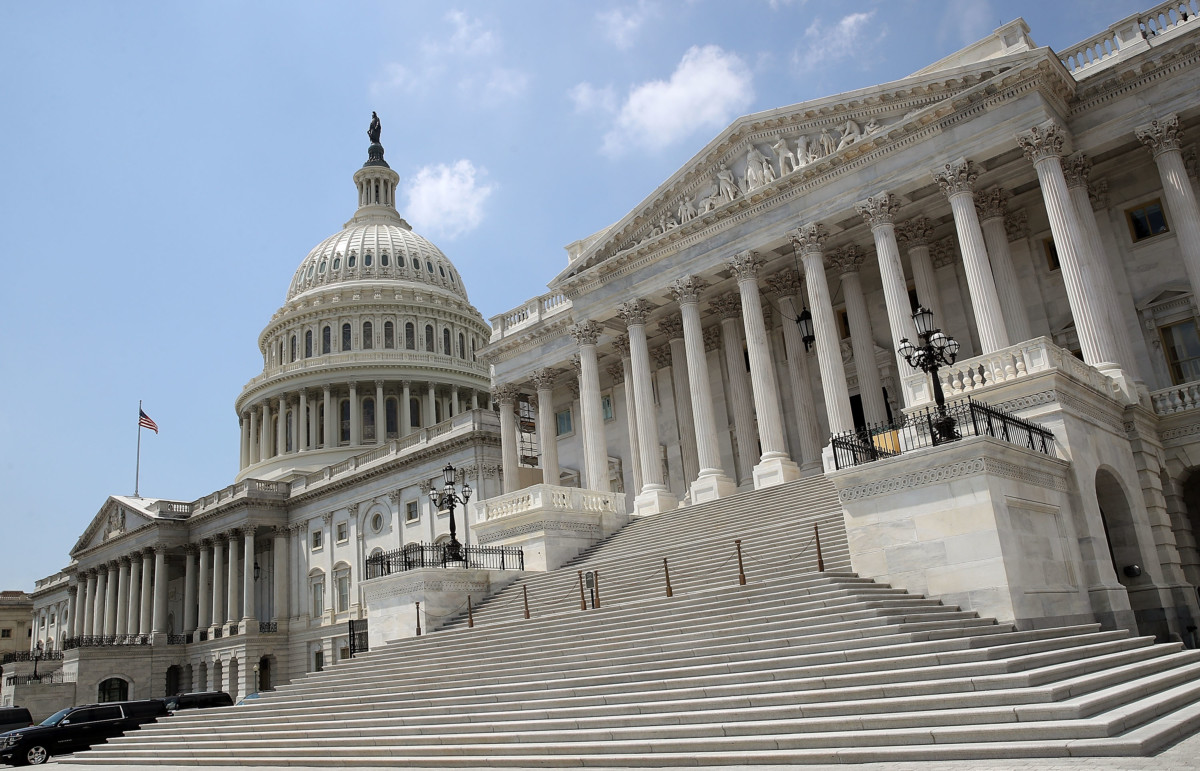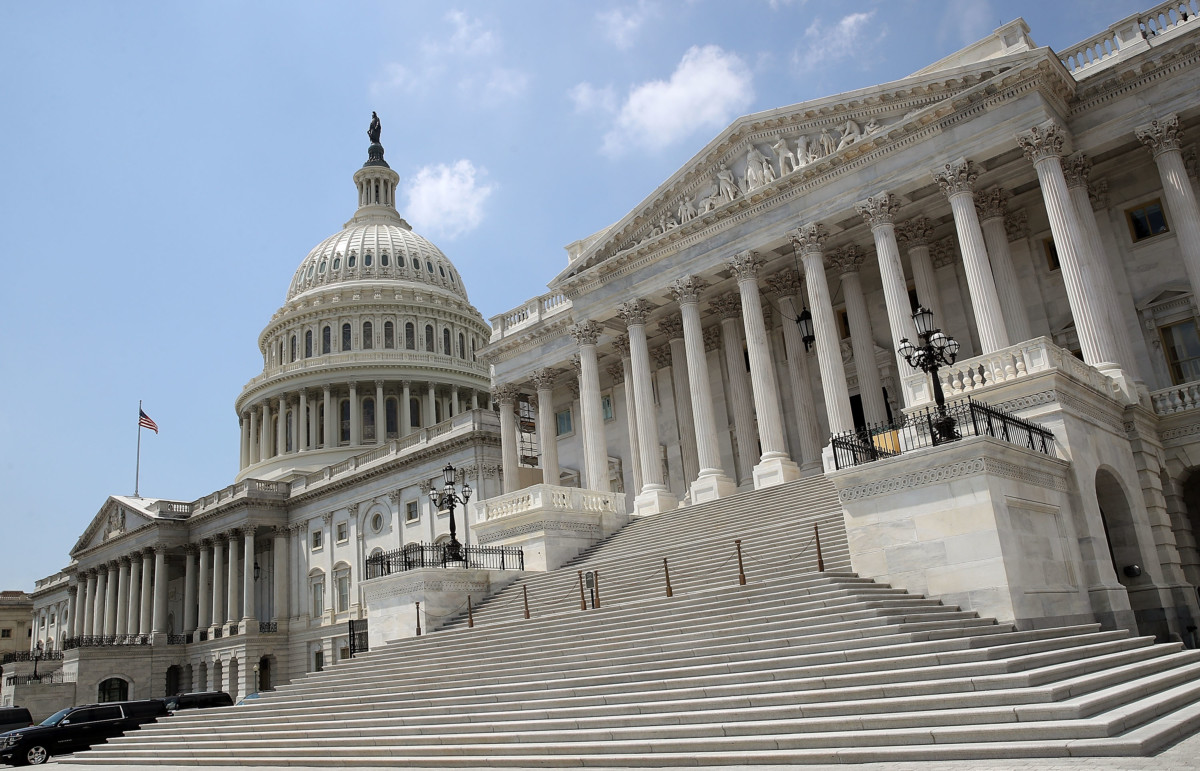 President Donald Trump re-upped his support for Sen. Luther Strange (R) on Wednesday after he failed to avoid a runoff for the party's nomination in a special election for Attorney General Jeff Sessions' old seat in the Senate.
Trump, whose late endorsement of Strange was featured prominently in his closing messages to voters, congratulated him and former state Supreme Court Judge Roy Moore, who led the contest. In a post on Twitter, Trump exclaimed, "Exciting race!"
Moore, a favorite of the state's deeply religious conservatives, secured about 39 percent of the vote, according to unofficial results — short of the 50 percent required to avoid a runoff — while about 33 percent of voters supported Strange.
"Strange picked up a lot of additional support since my endorsement," Trump wrote in a second post, calling the former Alabama attorney general "strong on wall & crime!"
The initial round of campaigning was fierce, but mainly featured attacks by Strange's allies on Rep. Mo Brooks, who ended Tuesday night with nearly 2o percent of the vote. During remarks Tuesday evening, Brooks took a jab while congratulating Strange's supporters, who he described as "Mitch McConnell," the Senate majority leader, "the Washington establishment, the K street lobbyists," according to an account by AL.com.
"They put together some very tough ads knowing full well I was not in position to respond," Brooks told his supporters. "Accolades must go to those who fight as hard as they fought."
Brooks, a member of the conservative House Freedom Caucus, wields the support of a critical block of voters if they would follow his advice on who to support in September. Brooks said in a text message Wednesday morning he has not given anyone a "public endorsement," and described it as "too early to have thought about all of the aspects and ramifications of that."
Along with Brooks, it is also not clear where his supporters, such as the Washington, D.C.-based Senate Conservatives Fund, will place its support.
The Senate Leadership Fund, a super PAC aligned with McConnell, is staying put — focusing its attention squarely on getting Strange, who was appointed to the seat in February, duly elected. So far, the group has spent about $4 million of the $10 million it had said it is willing to spend to keep Strange in the Senate.
The group, which pummeled Brooks with commercials focusing on his past comments criticizing Trump, is not currently on the air. But, it is expected to return in the coming weeks with a similar strategy for defeating Moore.
Even before the initial vote Tuesday night, the group hinted at its line of attack on Moore. A 30-second ad released at the beginning of the month declared, "There's so much more," jabbing him as one of the "highest paid judges in the nation" and saying he and his wife paid "themselves $1 million and spending even more on travel, including a private jet" from a charity they ran.
"We are proud to have strongly supported President Trump's number-one ally in this race, and we believe the President's support will be decisive as we head into the next phase of this campaign, which Senator Strange will win in September," said Steven Law, the Senate Leadership Fund's CEO, in a statement Tuesday night.
Still, the prospect of Strange not winning in September and Moore emerging as the Republican nominee was enough for at least one nonpartisan Senate race-rater, Inside Elections With Nathan Gonzales, to downgrade the race from "Solid Republican" to "Likely Republican."
"The potential that former state supreme court justice Roy Moore becomes the GOP nominee creates the possibility for a Democratic upset," Gonzales wrote on his website.
Alabama Democrats on Tuesday nominated Doug Jones, a former U.S. attorney, to carry the party's torch in the November special election.
Correction: A previous version of this story said a spokesperson for the Senate Conservatives Fund did not respond to a request for comment on Wednesday. Morning Consult did not request comment from the group.