Some Democrats Back Presidential Censure, Again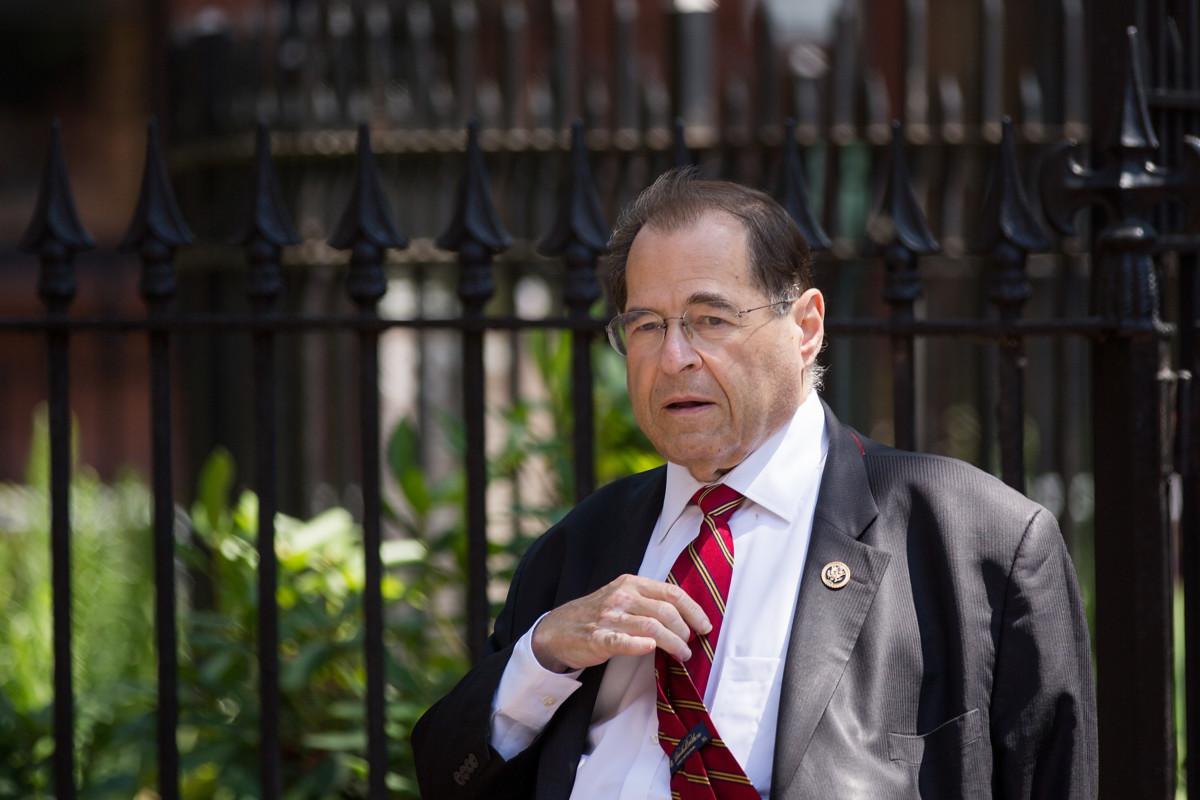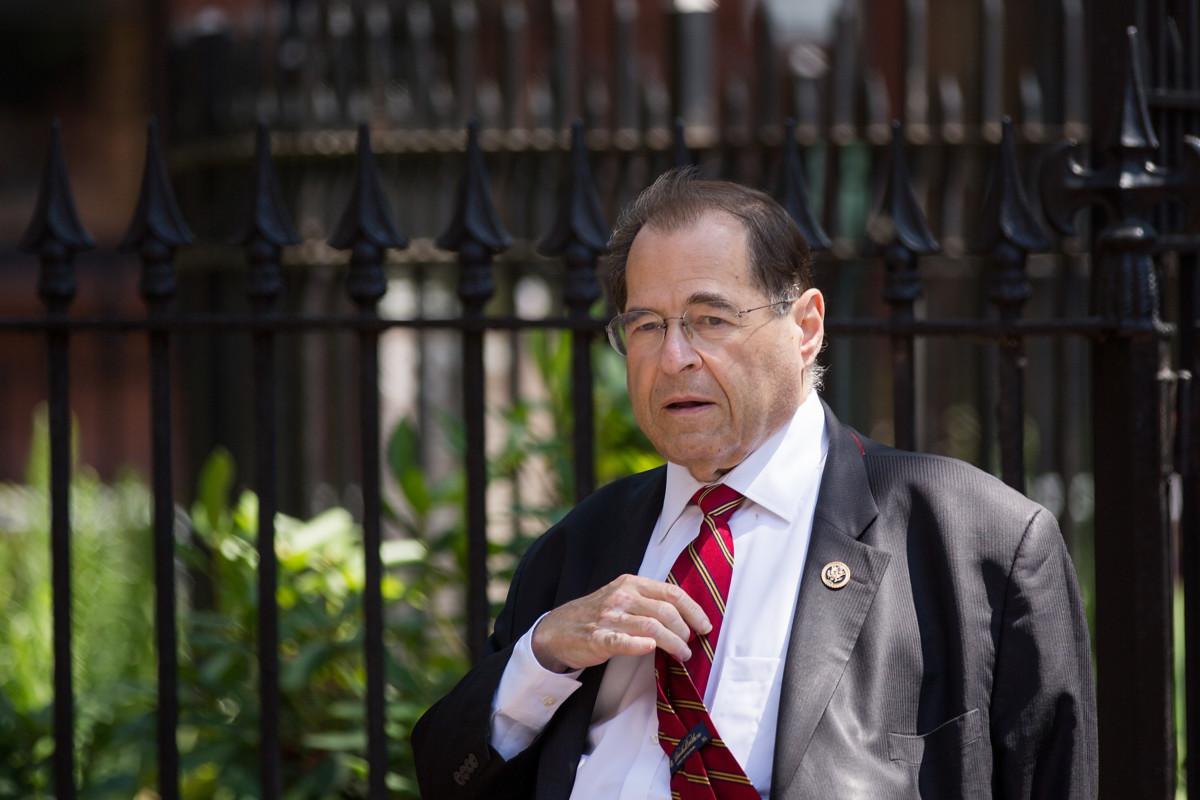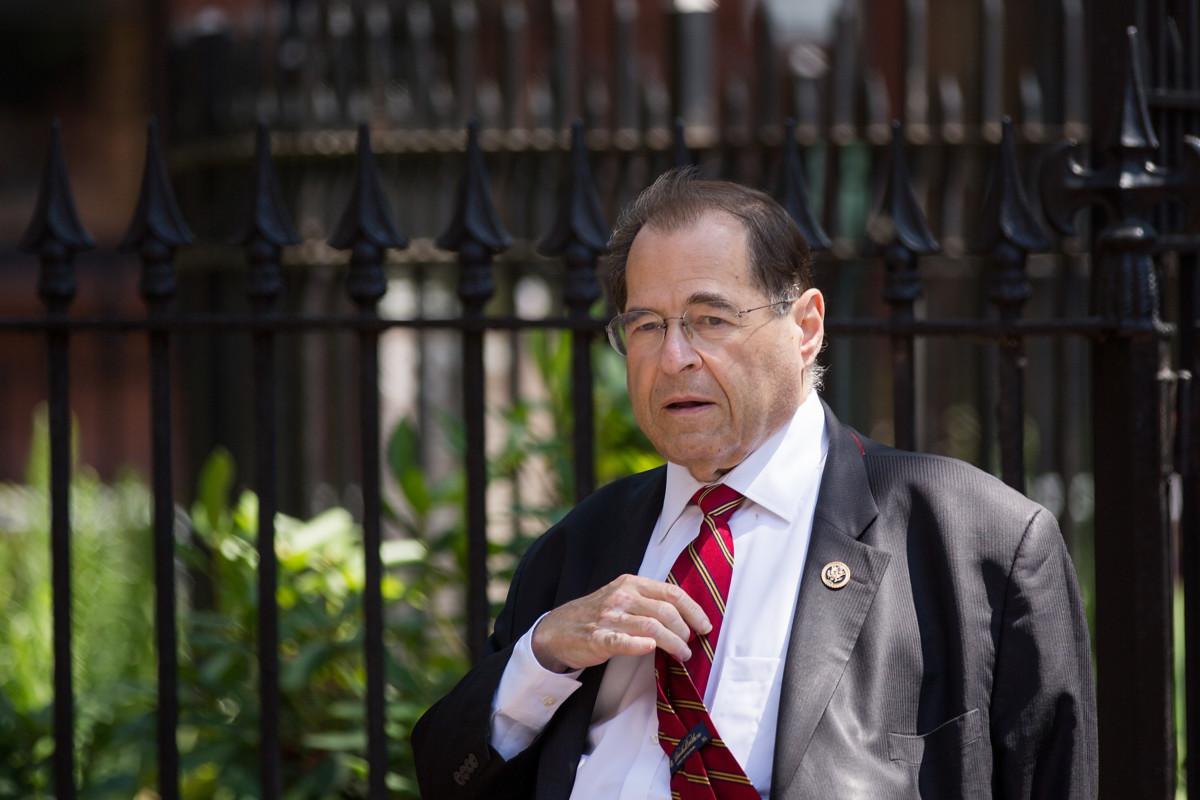 Some Hill Democrats are attempting to use censure, a political pressure technique that falls short of impeachment, to confront what they call gross presidential malfeasance. And like the episode with former President Bill Clinton, the Republicans aren't biting — though for starkly different reasons.
A trio of House Democrats this week introduced a resolution that would censure President Donald Trump over his "inadequate response" to the Aug. 12 Charlottesville tragedy.
In his statements since the white supremacist riot at the center of the bucolic Virginia college town, Trump has attempted to draw a parallel between neo-Nazi rioters, the Ku Klux Klan and anti-Semites on the one hand — and counter-protesters on the other.
The censure proposal, from Reps. Jerrold Nadler (N.Y.), Bonnie Watson Coleman (N.J.) and Pramila Jayapal (Wash.), would chide Trump over several issues, including his failure to blame white supremacist groups and the fact that he employs "people with ties to white supremacist movements," naming chief strategist Steve Bannon and aide Sebastian Gorka.
A congressional censure of Trump would have no force of law. Congress has only voted on censure resolutions a few times — all in the 19th century, according to the Congressional Research Service.
In the case of Andrew Jackson, the Senate in 1834 voted to censure the seventh president over his failure to hand over a document related to re-chartering the controversial Bank of the United States — then reversed the censure three years later.
House Democrats' views on censure now are both consistent and inconsistent with the last round of intense executive office drama — the tawdry 1990s Monica Lewinsky scandal that culminated in Clinton's impeachment. The 42nd president was later acquitted by the Senate.
Motivations are starkly different. Back then congressional Democrats — in the minority then as now — futilely pushed a series of censure resolutions as a way of staving off the president's impeachment. But congressional Republicans weren't interested. The Constitution, they said, called for impeachment and potential removal from office — or nothing.
After impeachment charges against Clinton failed to clear a Senate majority, Democratic senators pushed censure instead. But Sen. Phil Gramm at the time said the resolution would set a "very dangerous precedent" that could easily "corrode the [doctrine of] separation of powers, which is the foundation of the American political system."
"The motivation for it is clear," added Gramm, a Texas Republican who would retire from the Senate in 2002. "People want it both ways. They want to find the president guilty and not guilty at the same time."
Democrats now, though, have a different view on the merits of censure.
Since Trump took office, congressional Republicans have been wary of criticizing the GOP president too harshly. And they've been largely silent so far on the Democratic censure resolution.
Some Republican activists are even speaking out in Trump's defense, contending media reports have downplayed the roles of organizations such as Antifa and Black Lives Matter.
Tom Pauken, a former Texas Republican Party chairman, called censure a "terrible idea."
"There was violence on both sides in Virginia, and Trump rightly called out both sides for it," Pauken said in an email on Wednesday.
A longtime Democratic consultant, Michael Fraioli, said the censure move by House Democrats was a good pressure tactic — but likely wouldn't see the light of day in a GOP-controlled Congress.
"But anything that keeps the GOP on the defensive on the issue of the KKK, Nazis, white supremacists, etc., will keep the conversation going when Congress is back," Fraioli said by email Wednesday.
Susan Del Percio, a Republican consultant and analyst who has been critical of Trump, said in an interview Wednesday that a House censure resolution would be "a real test of whether Republicans are willing to call him out."
"It's a way for the Republican Party to show that they won't tolerate the president's hatred," she said, adding that a censure vote would put "a lot of other Republicans in a difficult position, including leadership."
Fraioli, the Democratic consultant, said the focus on Trump and his approach to race issues also faces political limits.
"Democrats need to get to work carrying the message of how Democrats have plans to improve the lives of Americans," he said.