Ryan Touts House Productivity, but Are Voters Getting the Message?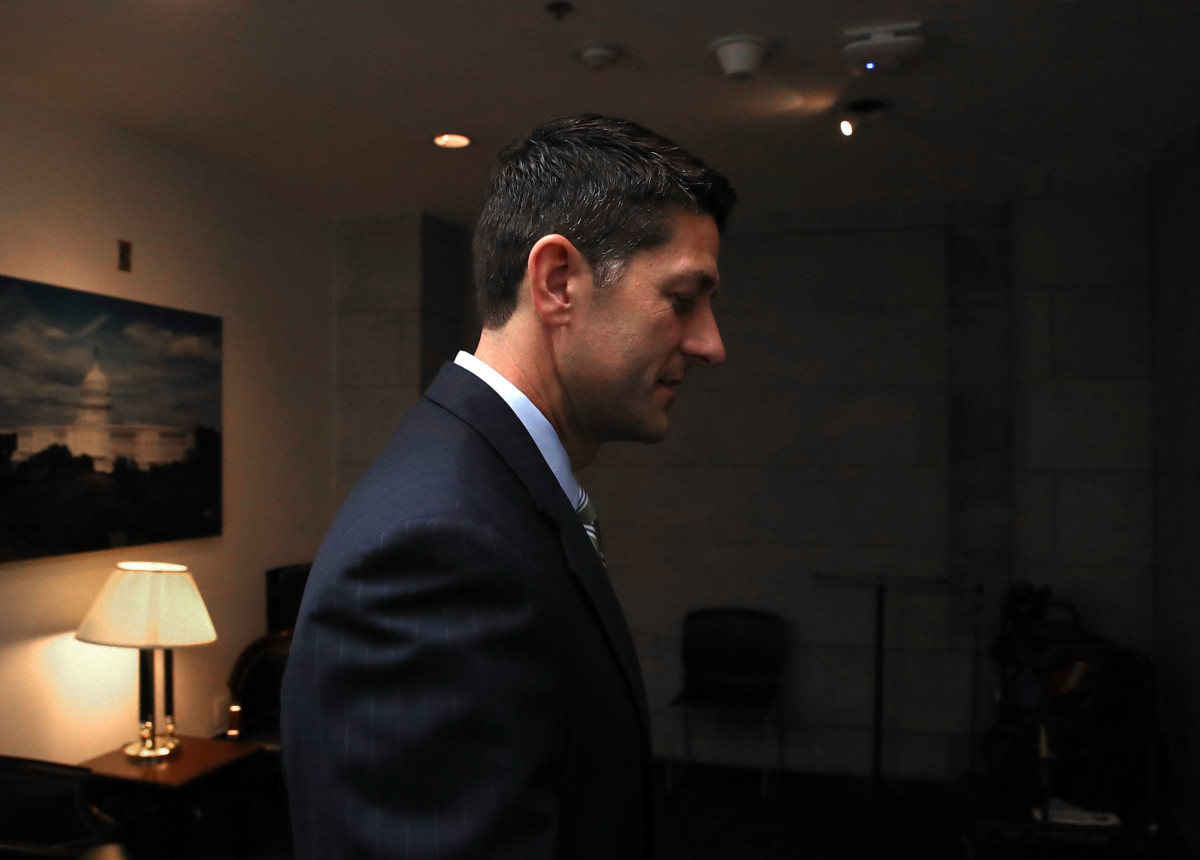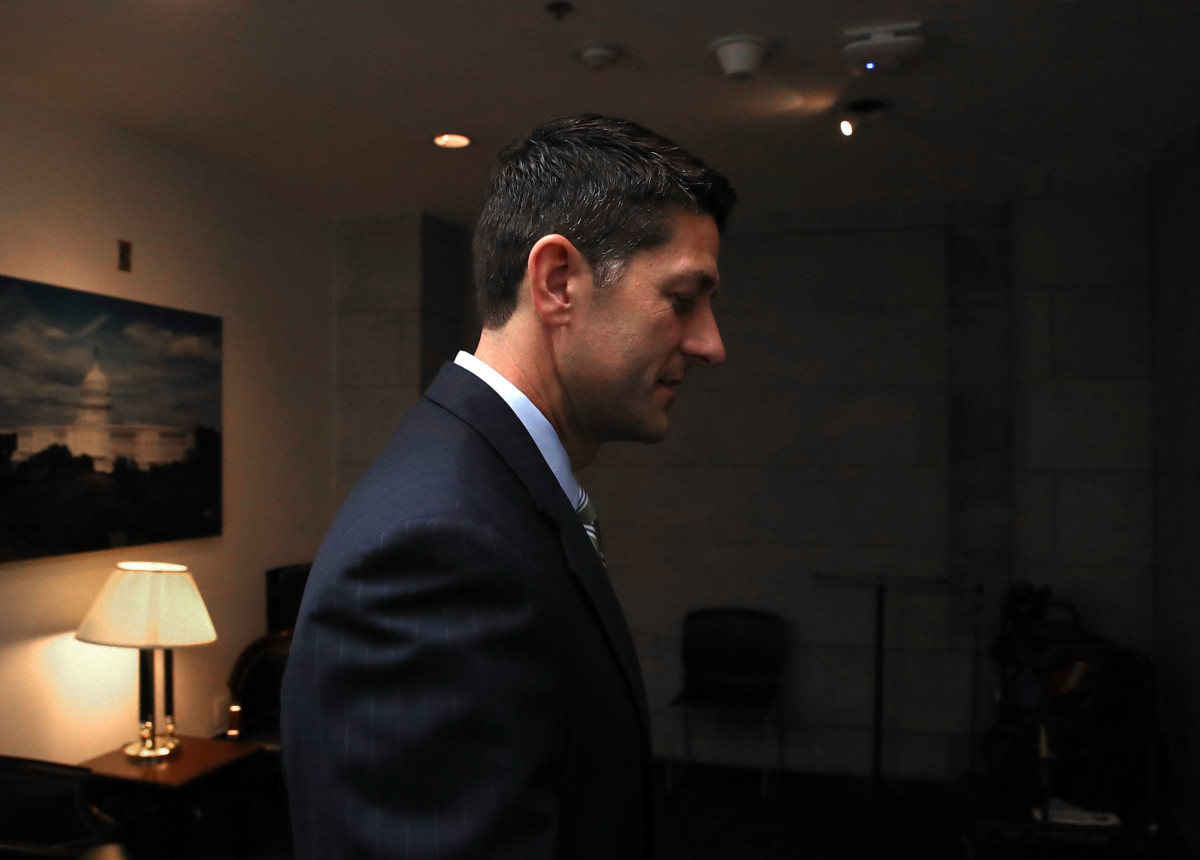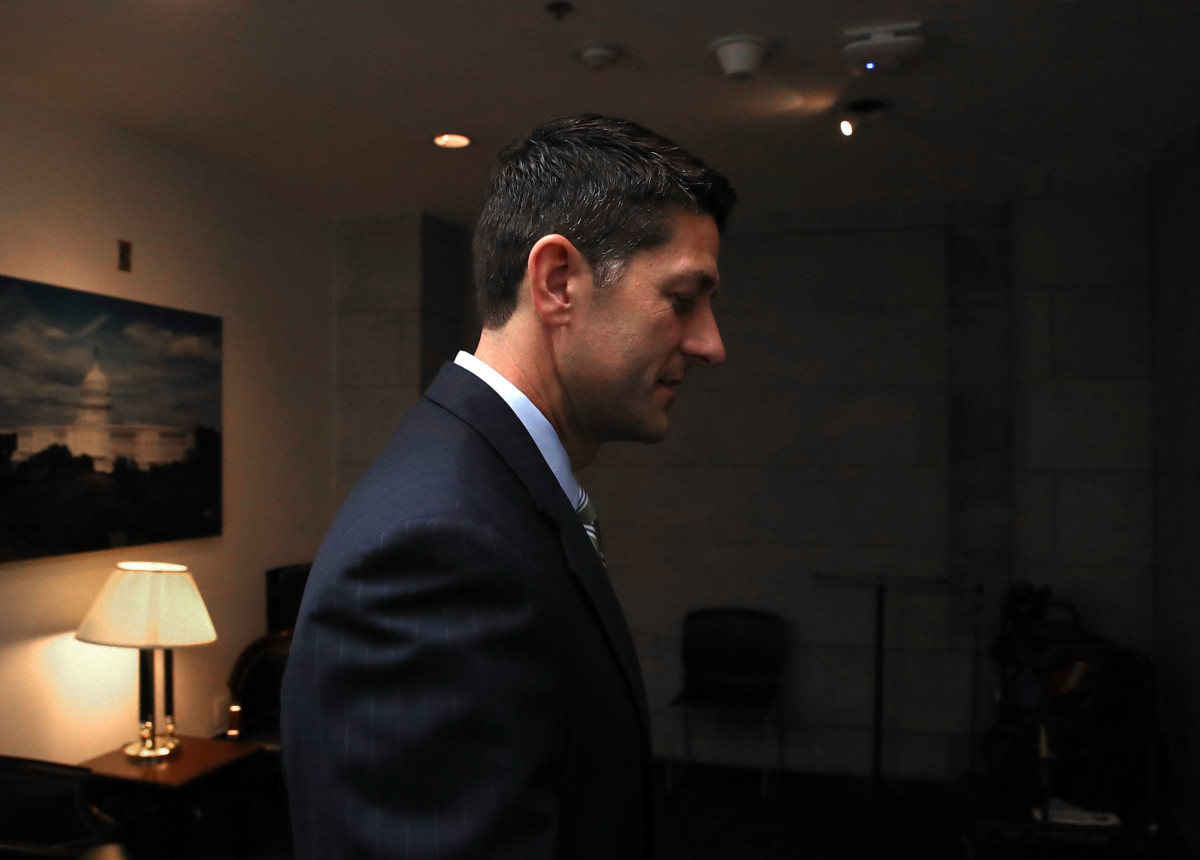 House Speaker Paul Ryan on Monday turned to a familiar script as some of his constituents expressed disappointment with the Republican-controlled Congress' lack of major legislative accomplishments so far this year: Blame the Senate.
"The House has passed its bill. We're waiting for the Senate to pass theirs," the Wisconsin Republican, speaking at a town hall-style CNN forum in Racine, Wis., said in response to a question about why the GOP has failed to keep its yearslong promise to repeal and replace former President Barack Obama's 2010 health law. "And so what I've been telling our friends in the Senate: Get back to work; get a bill passed."
"But the House? The House has done its job," he added, noting that his chamber has passed more than 300 bills in President Donald Trump's first six months in office, including legislation designed to overhaul the Dodd-Frank financial law, to fund science and technology education programs and to increase accountability at the Veterans Affairs Department.
A recent Morning Consult/POLITICO survey shows that Ryan's message is resonating somewhat with the GOP base, although maybe not as much as the speaker hopes. By a 2-to-1 margin, Republican voters said the House GOP (40 percent) has been more productive when it came to pursuing policy goals than Senate Republicans (20 percent), but 41 percent still said they didn't know or had no opinion.
There were even larger question marks among Democrats and independents, with roughly seven in 10 in both demographics saying they weren't sure who had been more productive. Democrats and independents gave House Republicans six- and eight-point edges, respectively, over their Senate counterparts.
The data suggests that most Americans view the bicameral legislature as a monolith. Among all voters, a majority said Republicans in Congress had either been not too successful (31 percent) or not successful at all (25 percent), compared with roughly one-third who said they'd been very successful (10 percent) or somewhat successful (22 percent).
That share of support was notably higher among GOP voters, with 53 percent saying Republicans had been either very or somewhat successful, although 39 percent said the opposite. But Republicans were also far more likely to express approval of the president's accomplishments so far this year: 71 percent said Trump had been very successful or somewhat successful in office.
That sentiment can be explained, in part, by a prevailing negative view among voters when it comes to Capitol Hill. A Morning Consult/POLITICO survey in December found that 39 percent of registered voters had "not much" confidence in Congress as an institution, and 20 percent had "none at all."
In the more recent survey, Democratic voters expressed less support for their elected lawmakers — who have so far managed to remain united on defending Obama's signature legislative achievement while also maintaining a strong influence on government spending agreements — compared to Republican voters' level of support for their own members of Congress. Forty-four percent of Democratic voters said Congress' minority party had been successful in achieving its policy goals, compared with 45 percent who were displeased with its work.
But with a president who has frequently been quick to blame Congress for holdups to his agenda, that gap between public opinion on Trump and Republicans in Congress could pose a problem for Republican candidates seeking re-election in 2018. The president has already shown a willingness to single out Republicans for criticism, from hard-line conservative members of the House Freedom Caucus to potentially vulnerable GOP senators such as Dean Heller of Nevada and Jeff Flake of Arizona.
With Republicans hoping to avoid as many messy primary fights as possible as they look to maintain their majorities in both chambers, party unity will be a big factor in the GOP's progress, something Senate Majority Leader Mitch McConnell (R-Ky.) stressed in an interview with Morning Consult earlier this year.
"If we really want to change America, we have to work out our differences among ourselves on repealing and replacing Obamacare and tax reform in order to achieve results," he said in January.
It's a view that, at least on the issue of overhauling Obamacare, was apparently shared by at least one of Ryan's constituents, Kevin Mathewson from Kenosha, who noted that the House "voted on something that doesn't seem to be palatable to the Senate."