Bill Aimed at Online Sex Trafficking Ads Draws Civil Liberties Concerns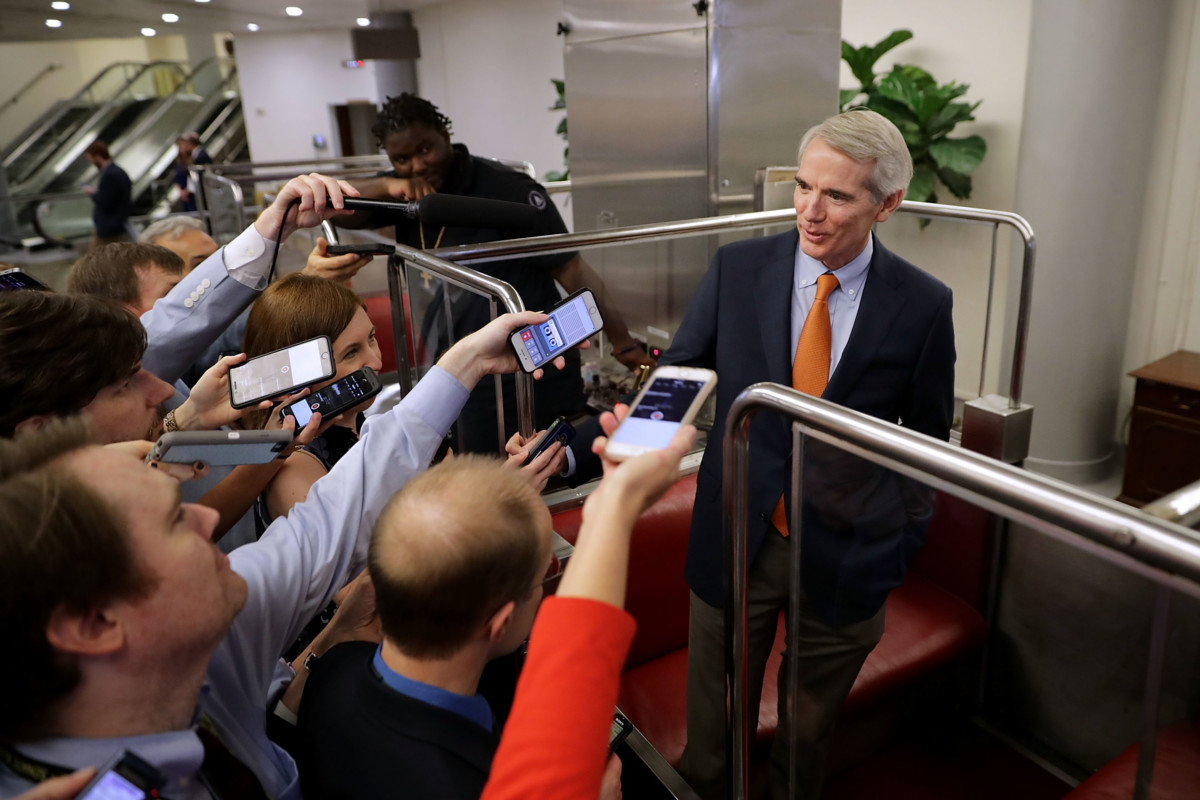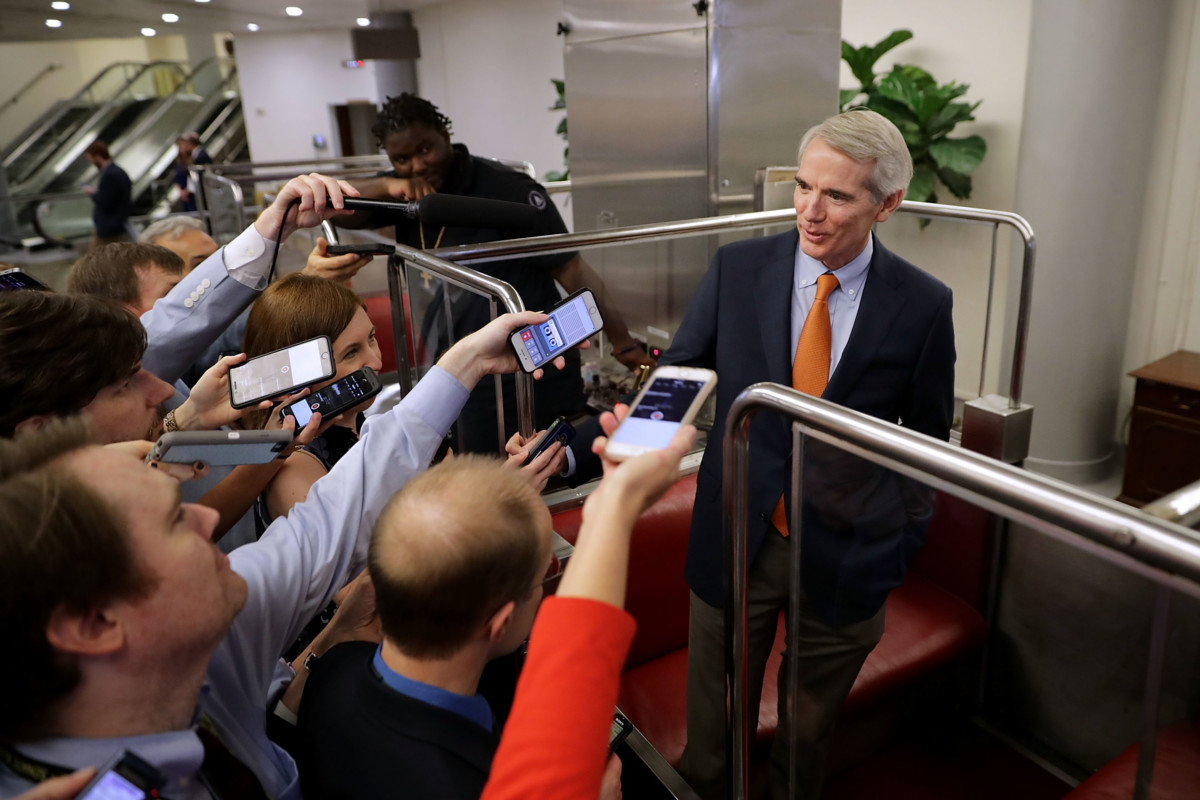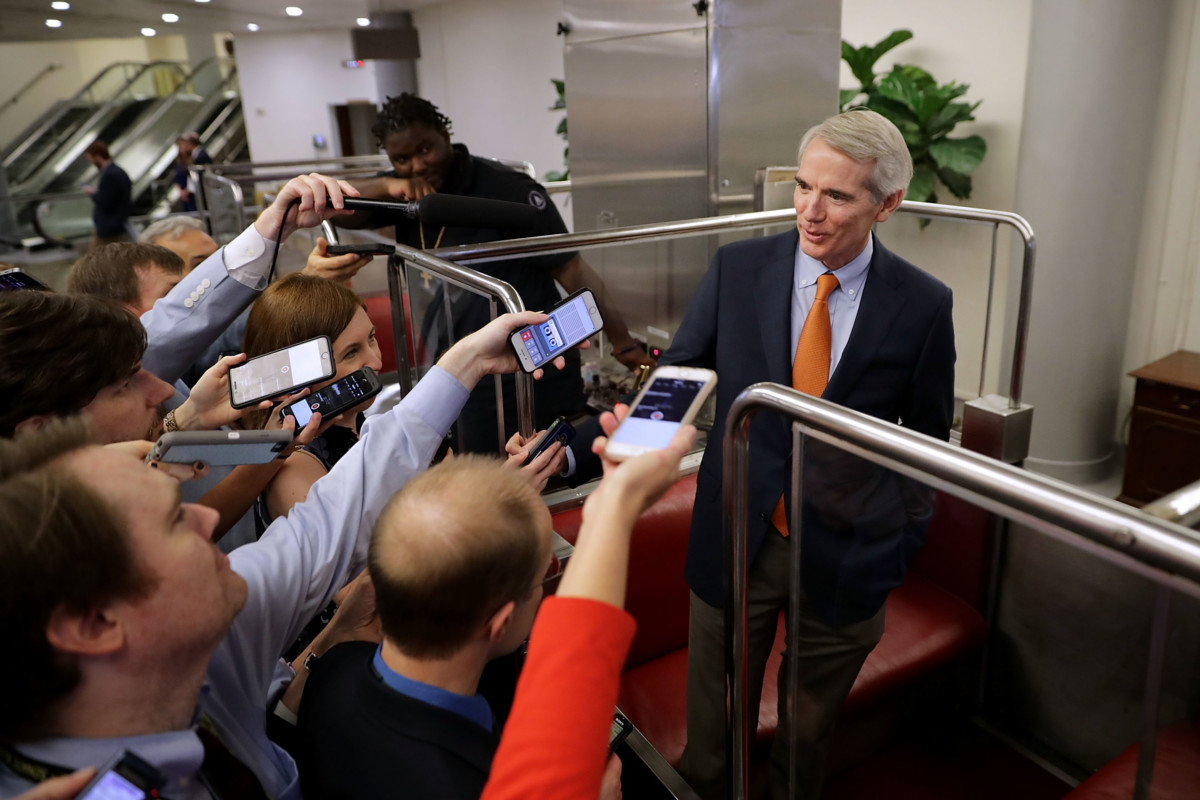 A Senate bill that would hold companies liable if they "knowingly facilitate" sex trafficking on their online platforms has the tech world on the defensive.
Sen. Rob Portman says the Stop Enabling Sex Traffickers Act is necessary to prevent websites from providing willing hubs for the illicit practice, a growing societal scourge that has prompted 25,475 reports to the National Human Trafficking Hotline over the past decade. Meanwhile, 1 in 6 of the 18,500 runaways reported to the National Center for Missing and Exploited Children in 2016 were likely sex trafficking victims, according to the organization.
The proposal by Portman, an Ohio Republican, would amend existing protections so that websites would be held liable if they knowingly facilitate the spread of sex trafficking ads. A key target is Backpage.com, the classified advertising website where "probably 80 percent of the trafficking and sex sold online occurs," Portman said in a phone interview Wednesday.
Sex trafficking has moved to online venues "where there is a tragic efficiency to the way in which traffickers exploit these women and girls and sometimes boys," Portman said. "And they're going to continue doing it because it's very profitable, unless we put a stop to it by changing the law."
Portman's proposal would undo some of the liability protections provided by Section 230 of the 1996 Communications Decency Act, an early Internet-era law aimed at regulating adult material online. Under that section, websites are shielded against legal claims that stem from the posts and actions of their users.
But the bill has alarmed the tech industry and its allies, which see the effort as an attack on an important pillar of internet freedom.
Sophia Cope, a staff attorney on the civil liberties team at the Electronic Frontier Foundation, said the proposed legislation would create an exemption to Section 230 to expose any intermediary to enforcement of state criminal laws and federal civil laws relating to sex trafficking.
"All intermediaries, not just Backpage, but all intermediaries — including websites, web hosts, social media platforms, ISPs — that arguably fit within the definition of Section 230 would be exposed to state criminal prosecution for the content that their users post," Cope said. "That's 50 different state laws that all of these intermediaries would now be exposed to, and then civil claims as well."
To Portman, the broader goal of combating sex trafficking outweighs other concerns, saying it's necessary to change the liability protections so that sex traffickers can be brought to justice more effectively.
"We do have to change the law to address that roadblock that victims and prosecutors are currently facing," he said.
Portman cited the 1st U.S. Circuit Court of Appeals' decision in Jane Doe No. 1 v. Backpage.com in March 2016, in which three young women who said they had been trafficked on Backpage.com filed suit against the site in federal court. The court found that under Section 230 protections, Backpage.com was not liable for third-party postings, but it wrote in its decision that "the remedy is through legislation, not through litigation."
Backpage.com did not immediately respond to a request for comment.
Portman's legislation evolved out of an 18-month investigation by the Senate Permanent Subcommittee on Investigations into online sex trafficking. Portman said that the investigation — conducted alongside Sen. Claire McCaskill (D-Mo.), ranking member on the subcommittee — showed that Backpage was fully aware of what was occurring on its site, but continued to do it "with immunity."
"That's why you have to change the law in a narrow way that has nothing to do with freedom of the internet, and certainly does not affect legitimate companies like Google or Facebook or others who I believe are also dedicated to trying to stop trafficking," Portman added.
Despite the proposed bill's narrow focus on scaling back liability protections only for sites that willfully engage in sex trafficking, it's drawn opposition from some on the right and in libertarian circles.
A coalition of public interest groups and think tanks — including TechFreedom and the Heritage Foundation — sent a letter to Senate Majority Leader Mitch McConnell (R-Ky.) and Senate Minority Leader Chuck Schumer (D-N.Y.) on Aug. 3 that criticized the legislation. The groups contend that Section 230 does not apply to federal criminal law, which already punishes human trafficking. They added that the Department of Justice already has the authority to conduct a criminal investigation of Backpage and similar sites.
Portman's proposal has drawn support, though, from anti-trafficking advocates, who view it as a needed step toward clarifying Section 230 protections.
Yiota Souras, senior vice president and general counsel for the National Center for Missing and Exploited Children, said the organization has never weighed in to support previous legislation to amend the Communications Decency Act until now.
"We felt like the narrowness, the specificity of the language in this bill will clarify that there is simply no legal protection for anyone who participates in trafficking children online for sex," Souras said. "And the second thing is we think it will provide a much better means than currently exists for children trafficked online to have their day in court, against everybody who has participated in their trafficking."