Ayotte Wants Both Parties to Move From Climate Debate to Collaboration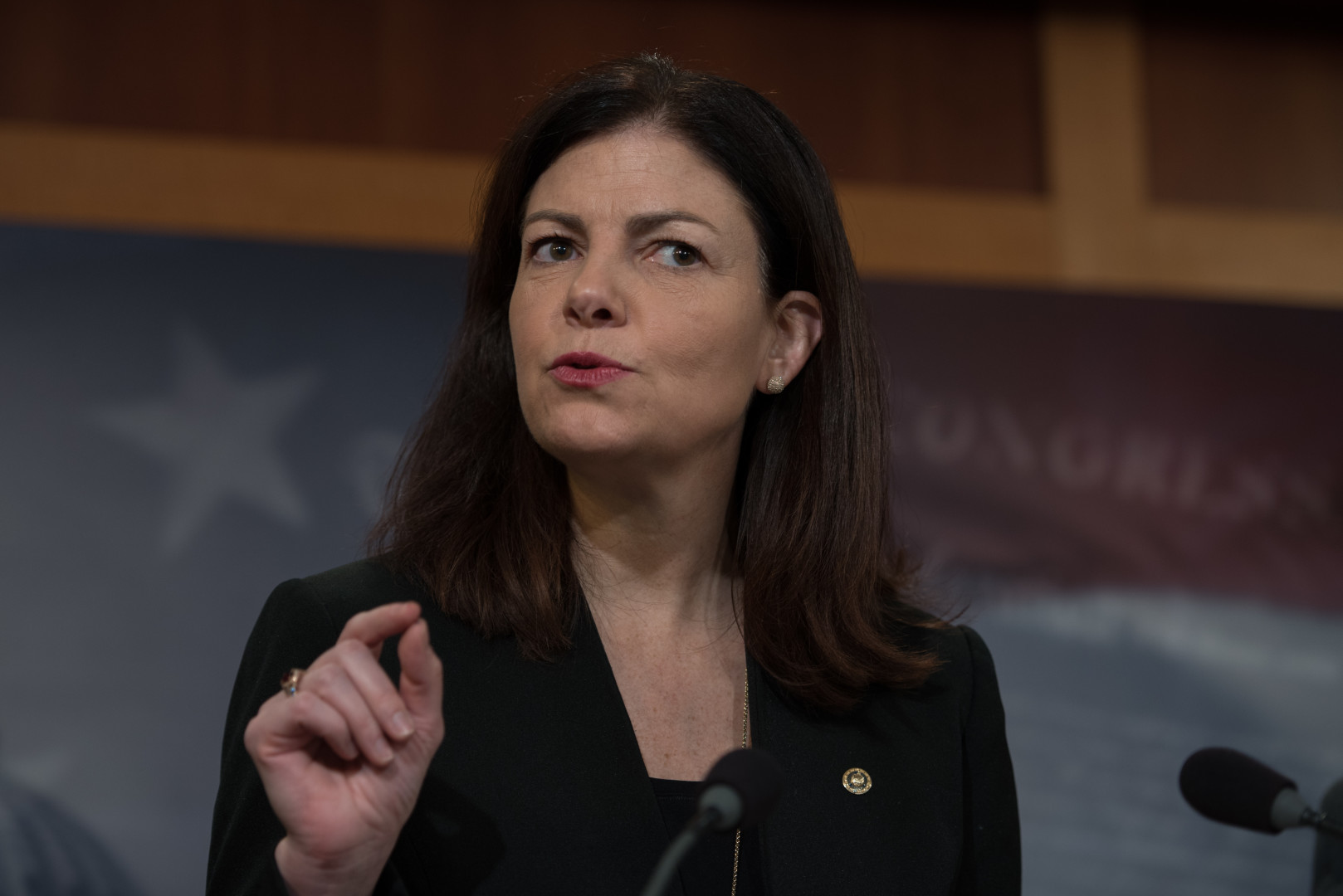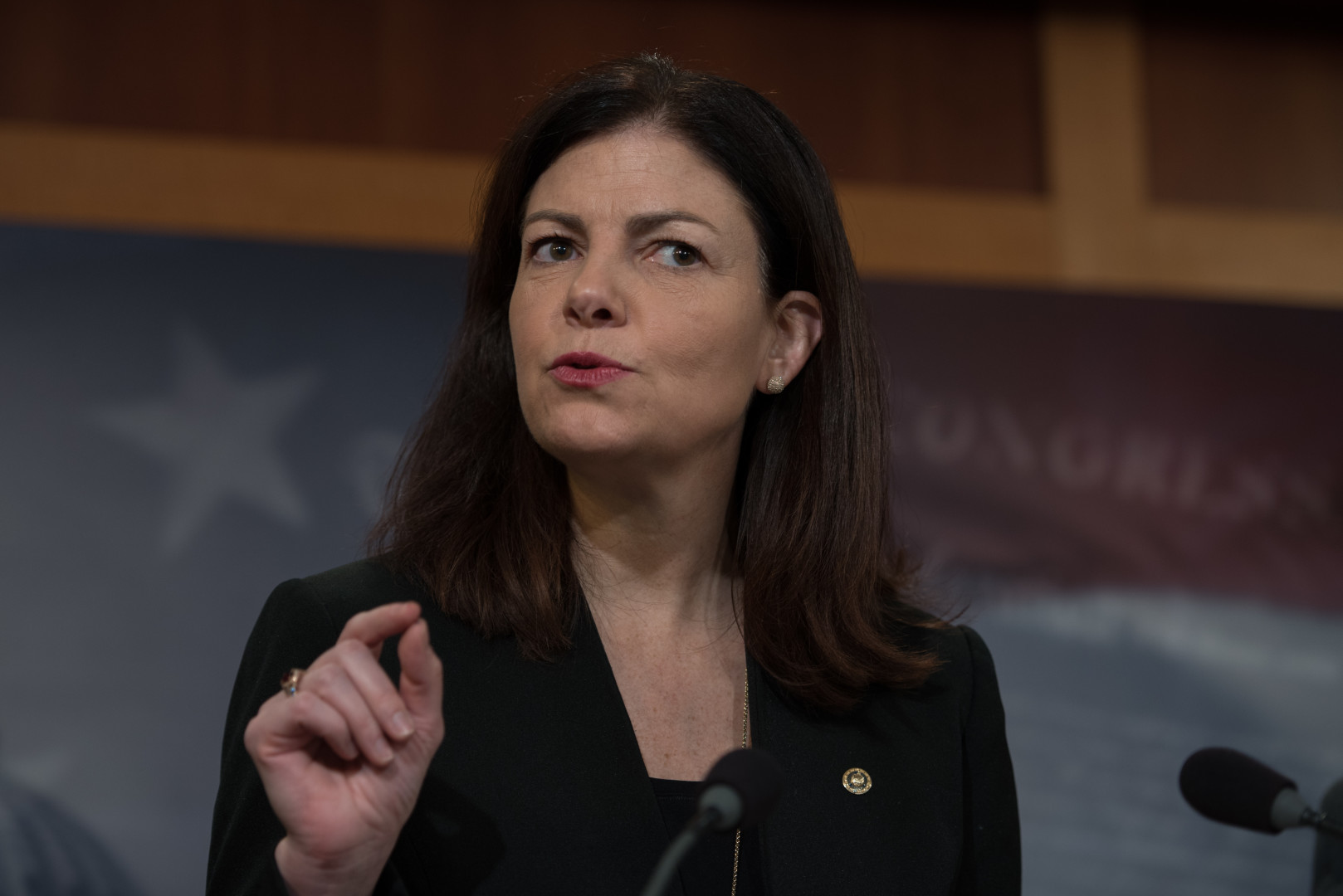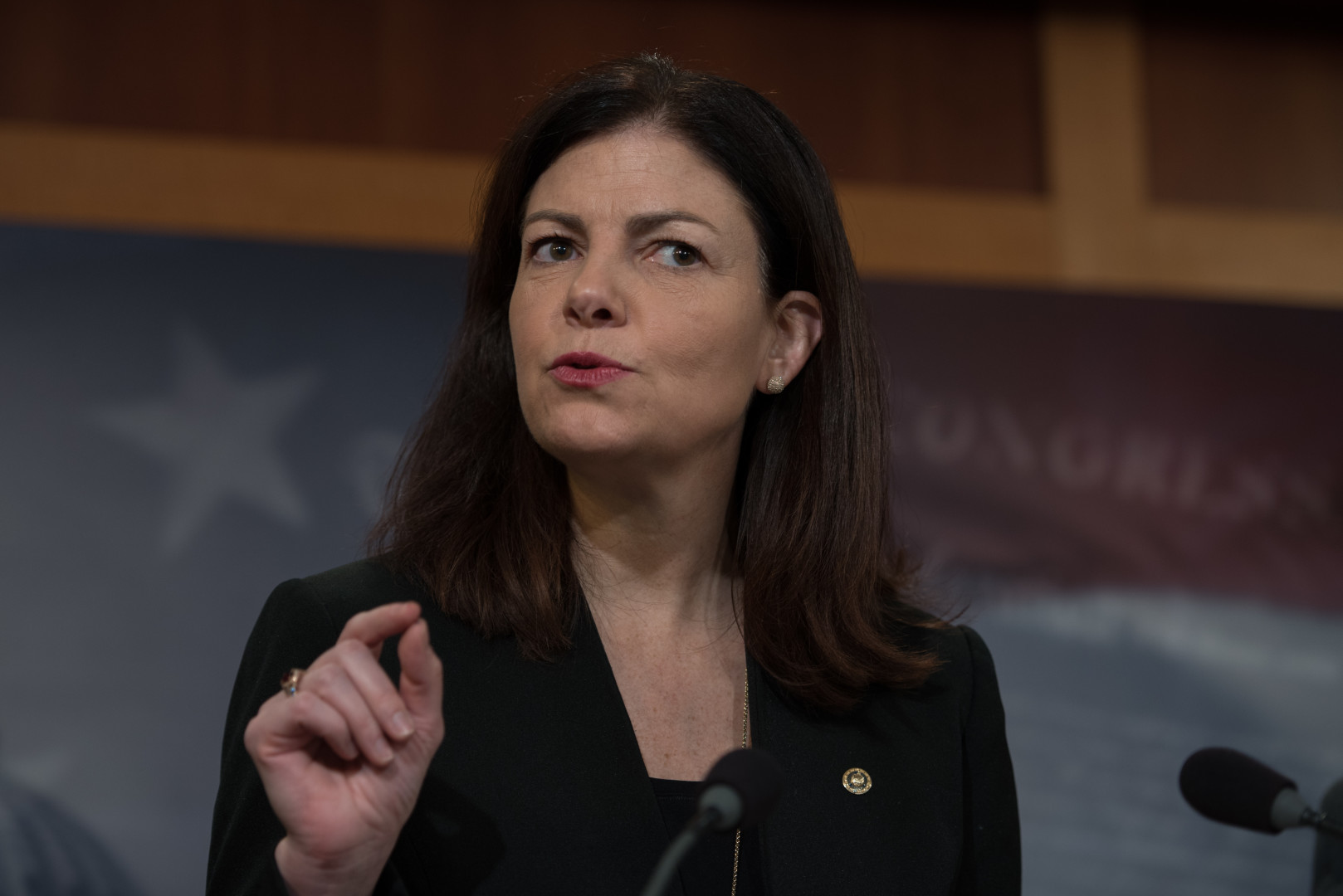 Former Sen. Kelly Ayotte (R-N.H.) said both political parties should move past polarizing debates on climate change and focus instead on working together to develop energy technologies such as battery storage and grid modernization.
Speaking before Tropical Storm Harvey battered the U.S. Gulf Coast and fueled debate over the role of man-made carbon emissions in climate change and natural disasters, Ayotte — who last month joined the conservative-leaning Citizens for Responsible Energy Solutions — said lawmakers can have more productive discussions about advancing technologies to ensure energy security.
"The focus really needs to be on collaboration, and that's where CRES's focus is among Republicans and across the aisle — rather than continuing a discussion where really it becomes a polarized discussion and a political football," Ayotte said in an interview last week.
Her remarks are in line with a broader trend among some Republicans who are beginning to approach clean energy based on its economic merits, like the potential to lower costs. For example, six Republican and 19 Democratic senators, including those from coal-heavy states, are supporting a carbon capture bill introduced in July by Sen. Heidi Heitkamp (D-N.D.). A month earlier a grid modernization measure introduced by Senate Energy and Natural Resources Committee Chairman Lisa Murkowski (R-Alaska) garnered support from ranking member Sen. Maria Cantwell (D-Wash.).
Ayotte, who lost her Senate re-election bid last year, said she joined CRES in July after leaving Congress in January because of its focus on opportunities for collaboration among Republicans, similar to her creation of a GOP environmental working group in the Senate.
But a former Department of Energy official said that even energy technologies can be a political minefield, especially when states or lawmakers have opposing economic interests.
"Anything that is close to technology can certainly be politicized," Cherry Murray, a Harvard University physics professor who directed the DOE Office of Science until January, said in an interview Wednesday. "Science, except if it happens to be climate science, is not very political."
Based on her experience at the Energy Department, Murray said federal funding for energy technology often has uneven support, depending on state priorities: States such as Idaho with nuclear labs are more likely to back nuclear power and research, while coal states typically support carbon capture research and credits.
CRES and other groups, such as the Business Council for Sustainable Energy and the Clean Energy Business Network, plan to host a "clean energy week" in Washington at the end of September, with a focus on framing clean energy as a market-friendly option, and less of an emphasis on clean energy's links to climate change.
"It's really a matter of diversifying America's energy supplies, investing in a broad fleet of technologies and making ourselves internationally competitive as we transition to cleaner and more efficient sources of energy," Lynn Abramson, executive director of the Clean Energy Business Network, said in a Wednesday interview, adding that the DOE's recent grid study also focused on promoting energy diversity.
Ayotte said she prefers talking about where the political parties can work together on clean energy, rather than focusing on polarizing debates such as President Donald Trump's decision to withdraw the United States from the Paris climate agreement.
"We can re-litigate Paris all we want, but it seems to me we should be more focused on what can we do that is good policy here in the United States to advance clean energy" and develop new technologies to improve the grid and energy storage, Ayotte said.
The former senator said she doesn't agree with everything put forward by the Trump administration, such as the proposed elimination of programs like the Advanced Research Projects Agency-Energy. Ayotte gained notoriety while in office when she supported the Obama administration's Clean Power Plan, one of the rules the Trump administration has targeted for elimination. But addressing those issues will be less productive than moving forward to find common ground, she said.
The Senate has followed a similar tack on technology issues, ignoring the White House budget plans for research cuts; Sen. Lamar Alexander (R-Tenn.) boasted in July that the Senate energy and water development bill set aside more money than ever for ARPA-E.
While the House has been less supportive, arguing technology research should be led by industry, it has also tried to find ways to work together: A House Climate Solutions Caucus has tripled in size to 52 members since its inception in January, evenly split between Republicans and Democrats.
"A lot of the Republicans who are on there, they're just kind of, what I would say, dipping their toe in the water on the climate issue," Steve Valk, a spokesman for the Citizens' Climate Lobby, which promotes and works closely with the caucus, said in an interview last week.