Trump's Corporate Tax Cut Push Exposes Fractures Among Democrats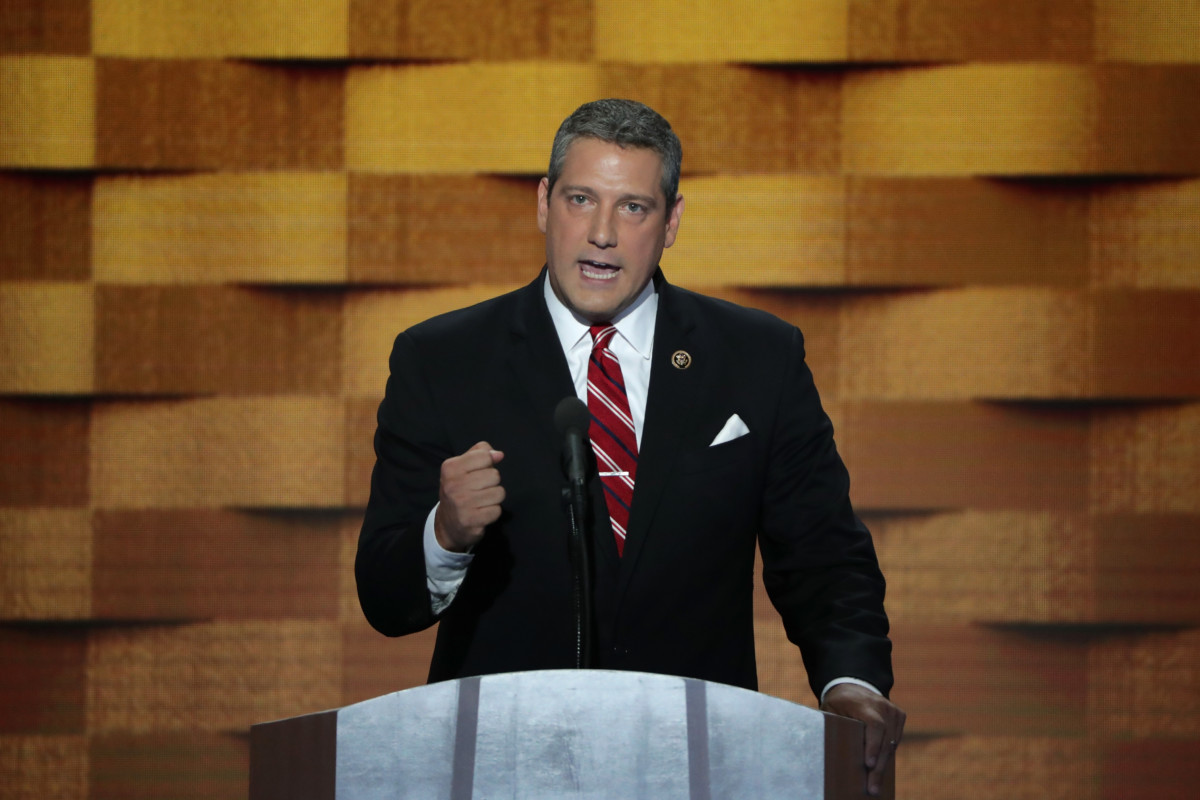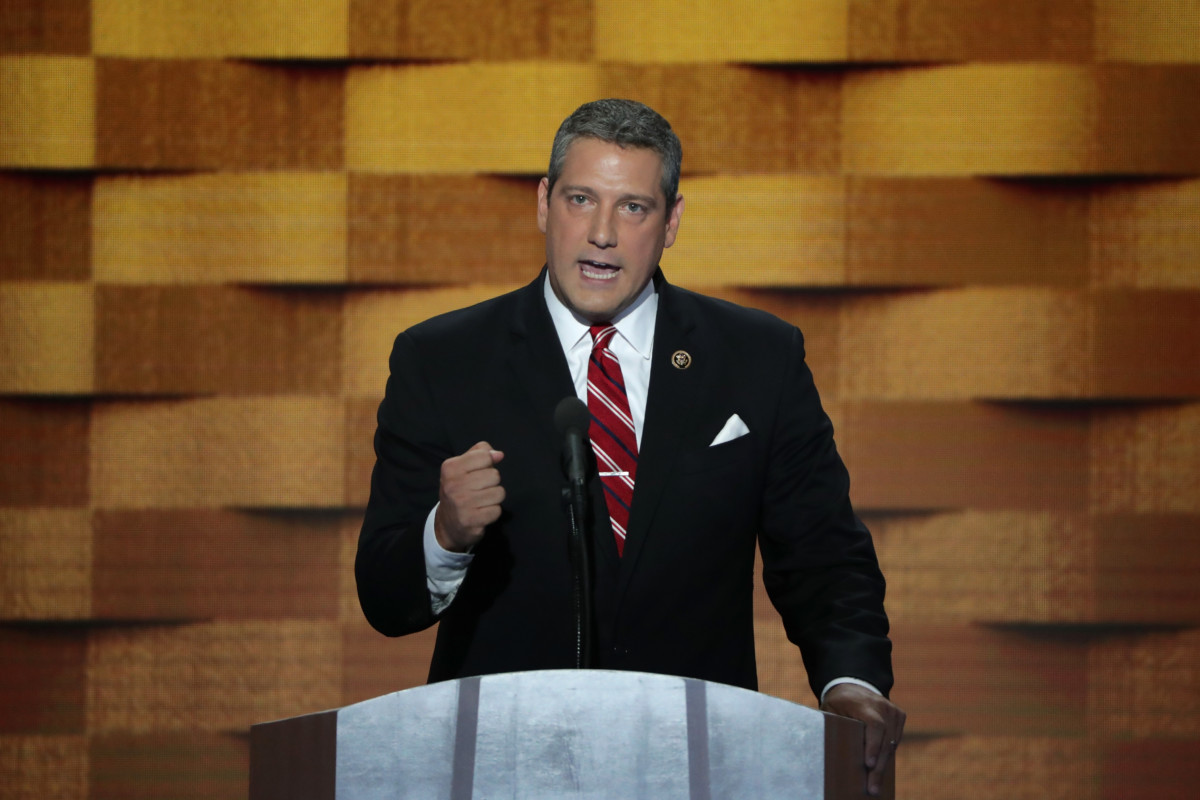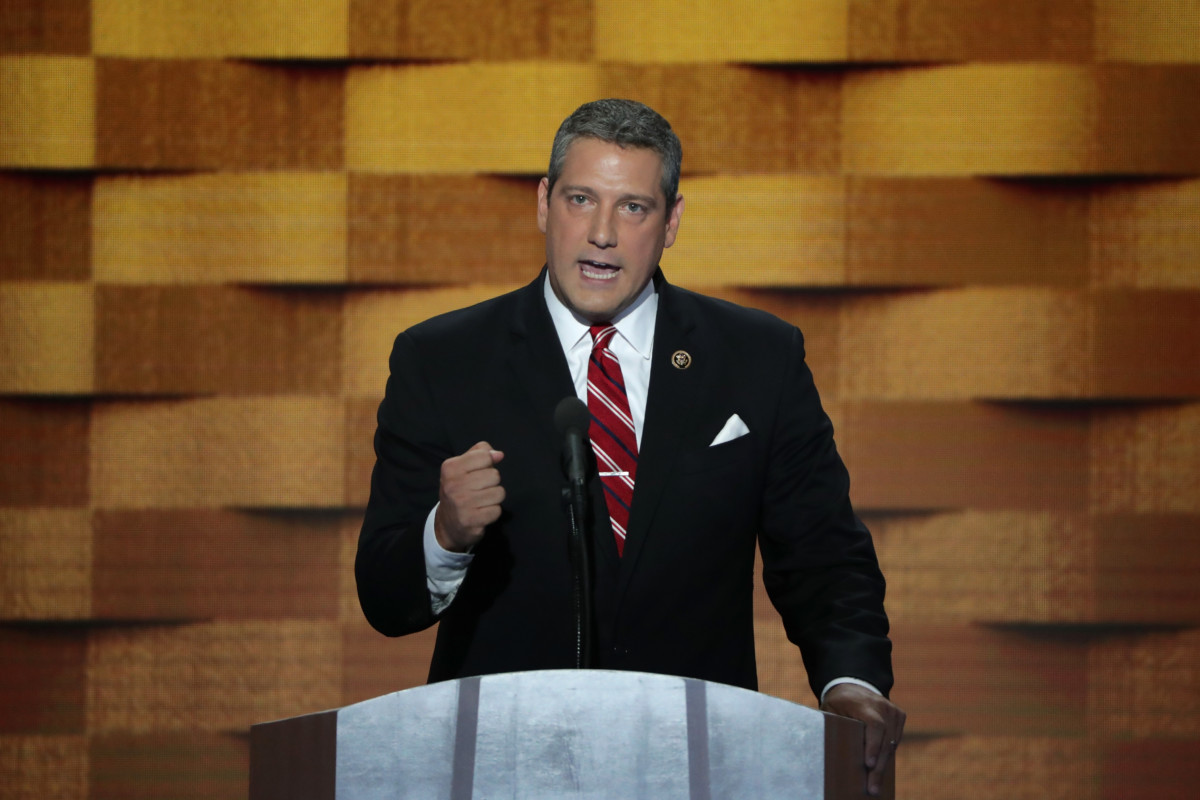 President Donald Trump's campaign for deep corporate tax rate cuts is revealing fissures among Democratic lawmakers, who disagree on how much the party should support tax breaks for companies.
Rep. Tim Ryan of Ohio has been bucking his party's leadership in contending that Democrats need to counter Republicans' portrayal of the party as overly hostile to companies or investors who could bring employment to areas that have been afflicted by economic downturns.
"If raising taxes for rich people was a good political move, then we would be controlling state legislatures and Congress across the board right now," the lawmaker, who is from Youngstown, Ohio, said in an Aug. 25 phone interview with Morning Consult. "Let's help them make money. Profit should not be a dirty word."
That message gels somewhat with Trump's, as voiced in his Springfield, Mo., speech on Wednesday urging Congress to move on a tax overhaul package. He also reiterated his belief that "ideally" the corporate tax rate should be lowered to 15 percent.
Ryan's stance is also somewhat at odds with that of congressional Democratic leaders. Just before Trump's speech, Senate Minority Leader Chuck Schumer of New York warned during a call with reporters that voters would "rise up" against a tax plan if "it provides huge cuts for the wealthy while leaving crumbs for the middle class." The call was organized by Not One Penny, a liberal campaign that opposes lower taxes for companies and the wealthy.
Over on the House side, Minority Whip Steny Hoyer of Maryland said in a statement Wednesday that he would advise Trump "to get to work on a concrete proposal that demonstrably and directly benefits the middle class rather than pretending that cutting corporate tax rates will somehow trickle down."
Ryan has been at odds with his own party leaders before — he unsuccessfully challenged Minority Leader Nancy Pelosi's leadership following the 2016 general election. Other moderate Democrats have also indicated support for cutting corporate taxes, but Ryan has been particularly outspoken about the issue.
The differences emerging anew haven't gone unnoticed by backers of a Republican-drafted tax overhaul plan, with conservative groups pouncing on Ryan's past comments about lowering corporate taxes. The right-leaning American Action Network cut an advertisement featuring a clip from Ryan's Aug. 24 interview on MSNBC, in which he said, "I think we need to lower the corporate tax rate," adding, "We can't just be the party of redistribution of wealth. We've got to be the party of creation of wealth, and not just in Silicon Valley and Wall Street — in Youngstown, in the South."
Ryan's sympathetic approach to corporate tax cuts largely meshes with public sentiment. In general, voters are supportive of cutting corporate taxes if they're paired with middle-class tax relief. Sixty-one percent of registered voters surveyed by Morning Consult from April 27-30 said that they'd support tax legislation that decreases the corporate tax rate if tax rates were also lowered for low- and middle-income Americans. A majority of Democratic respondents (55 percent) agreed with the statement, according to Morning Consult data.
But a corporate rate of 15 percent is less popular with voters, with 43 percent of registered voters saying a 15 percent rate should not be in a tax overhaul bill, compared to the 34 percent who favored that rate, according to a May 12-14 Morning Consult poll.
A majority of Republicans (52 percent) supported Trump's proposed 15 percent rate at the time, compared to 58 percent of Democrats who opposed it.
In the Morning Consult interview, Ryan said he doesn't support a "supply-side" type of tax package that favors the wealthy. When asked what corporate rate he would like to see, Ryan did not offer a specific answer but said that a tax reform package should cut corporate taxes while finding other ways to generate revenue from the wealthy, like closing tax loopholes or raising capital gains taxes.
He didn't rule out backing a 15 percent corporate tax rate if it was accompanied by measures that would offset the loss of business tax revenue, but congressional Republicans are unlikely to support that.
Ryan said a corporate tax cut could be the means of bringing jobs back to communities like his district that were hard hit by industrial job losses. It's a message that has been echoed in remarks by Trump, who is trying to sell Republican efforts to slash taxes for corporations as something that will bring jobs to the United States and help the middle class.
The emphasis on the middle class could unite Republicans despite continuing differences about whether the tax package should cut the marginal corporate tax rate to 15 percent as Trump has proposed or 20 percent as House Republicans favor.
Despite the differing opinions among Democrats about corporate tax breaks, Ryan made clear that he believed his party members would band together against the Republicans' tax overhaul efforts.
"We're all going to be unified against the Republican plan because from all hints, and all accounts and all reports, it's going to be a supply-side economic plan," Ryan said. "Democrats will definitely be united against that, and I will be speaking very forcefully about how wrong that is."