Sen. Strange Reverses Course, Bucks McConnell on Legislative Filibuster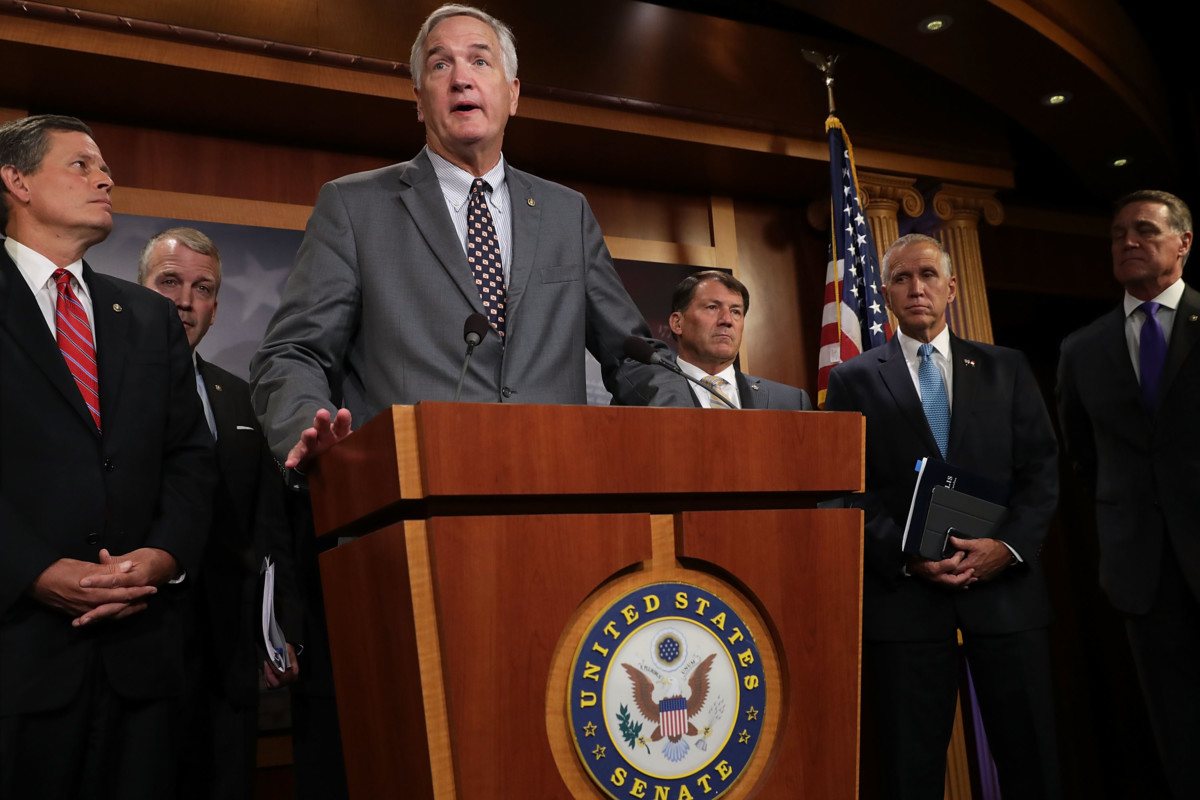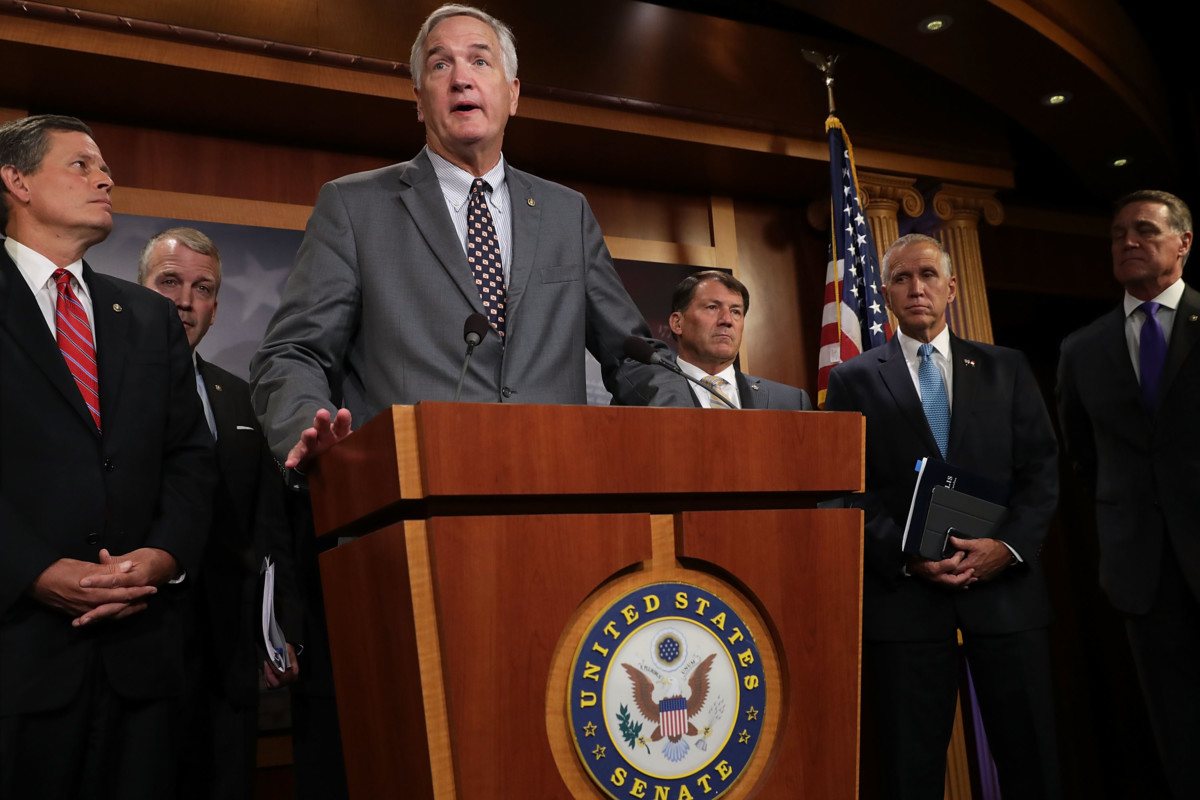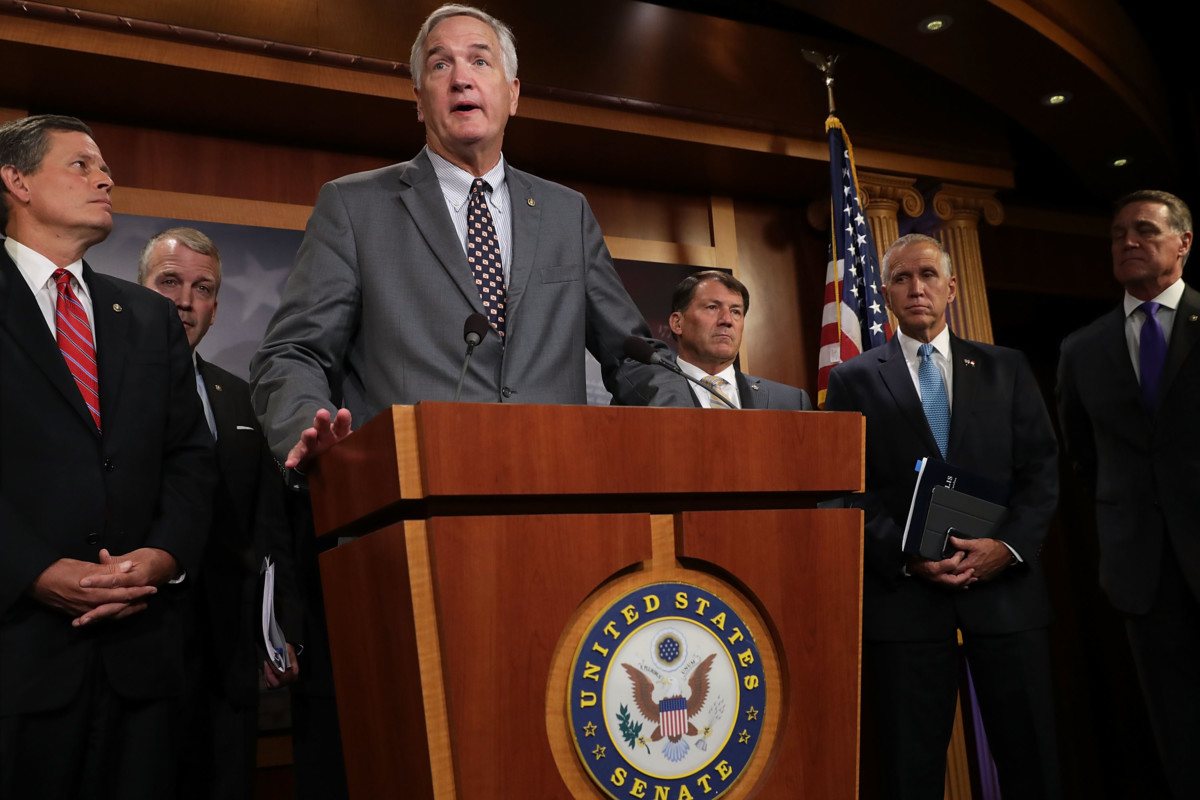 Sen. Luther Strange reversed course on Tuesday and said he supports President Donald Trump's call to end the legislative filibuster – a nod to the president's supporters as the Alabama Republican competes for votes ahead of a Sept. 26 run-off election.
In a letter addressed to Senate Majority Leader Mitch McConnell (R-Ky.), who's an ardent supporter of the 60-vote threshold that's needed to bring a most bills up for a floor vote, and to Senate Minority Leader Chuck Schumer (D-N.Y.), Strange said he was disappointed by lawmakers who "have been unwilling to even engage in debate on legislation put forth."
"While this obstruction from my Democratic colleagues is frustrating enough, it is even more disheartening to find that some of my Republican colleagues are equally unwilling to put politics aside in order to accomplish the will of the American people by moving the priorities of President Donald J. Trump forward," he wrote.
Strange signed an April 7 letter, along with a group whose ideological beliefs ranged from Sen. Kamala Harris, a liberal Democrat from California, to Sen. Orrin Hatch, a conservative Republican from Utah, urging McConnell and Schumer to uphold the rule. On Tuesday, Strange said he was withdrawing his support from the April letter that was signed by 61 senators.
Strange's call to end the legislative filibuster comes three weeks before he will face voters, this time in a head-to-head matchup with former Alabama Supreme Court Chief Justice Roy Moore. Much like Rep. Mo Brooks (R-Ala.), who lost in last month's initial Republican primary, Moore has called for the elimination of the legislative filibuster as a way to advance Trump's agenda.
Moore's campaign on Tuesday dubbed Strange's position a "blatant flipflop" in a statement to Morning Consult by Bill Armistead, the campaign chairman.
"Judge Moore has been very clear on this issue, supporting President Trump, while as late as April of this year, Luther Strange was signing letters to McConnell with John McCain and Jeff Flake pledging his support for the filibuster," Armistead said. "How can Alabamians trust Luther Strange if he will say anything to get elected and put the Senate club's rules over the interests of America?"
Strange's campaign attempted to pre-empt the flip-flop charge in an email to reporters Tuesday that highlighted an interview Moore gave on Nov. 10 in which he said the Senate should "keep the framework they've got" when asked if the chamber should use the nuclear option to confirm a Supreme Court justice.
Moore's spokeswoman did not respond to an inquiry about about the interview. Moore declared his candidacy in April, and the interview took place before Trump announced his intention to nominate now-former Alabama Sen. Jeff Sessions (R) to be attorney general.
Eliminating the filibuster is popular among Republican voters, according to a Morning Consult/POLITICO poll conducted April 6 through April 9. Thirty-one percent of GOP respondents said they supported eliminating it entirely, compared with 15 percent who said it should be left in place. Twenty-five percent of Republicans said it should be modified to make it easier to bypass.
Molly Reynolds, a fellow at the Brookings Institution and author of "Exceptions to the Rule: The Politics of Filibuster Limitations in the U.S. Senate," said calls to eliminate the filibuster have come in the past "from frustrated allies of the majority party who see the filibuster as preventing the majority from getting things done."
"The fact that Strange lays blame at the feet of some his Republican colleagues for obstruction is interesting, though, and probably reflects the fact that he was tagged in the Senate primary as a creature of Washington," she said in an email Tuesday.
A spokesman for McConnell referred questions about Strange's letter to the Alabama lawmaker's office. When asked in April about the legislative filibuster, as he was preparing to eliminate the filibuster on Supreme Court nominees, McConnell said the 60-vote threshold required to end debate on legislation is "what makes the Senate the Senate."
Even with Strange's new position, Reynolds said McConnell can likely rest assured that his view will prevail, at least for now.
"I don't think he will be too concerned about a potential small increase in the number of GOP senators favoring filibuster reform," she said. "He would need 50 votes to use the nuclear option, and it's not clear to me that even changing a few minds as the result of campaign politics would get him there — especially since I think there are some senators who are likely taking their cues from him on whether or not to support a change."
Despite McConnell's objections, Trump has pressed on with his campaign against the filibuster, tweeting on on Aug. 25: "If Senate Republicans don't get rid of the Filibuster Rule and go to a 51% majority, few bills will be passed."
Trump endorsed Strange on Aug. 8, a week before the initial special primary election for the Republican nomination for Attorney General Sessions' old Senate seat. Neither Moore nor Strange received more than 50 percent of the vote — Moore received 39 percent to Strange's 33 percent of the vote. That forced the Sept. 26 runoff.