Senators Float Broader Effort on Health Care Costs in Bipartisan Talks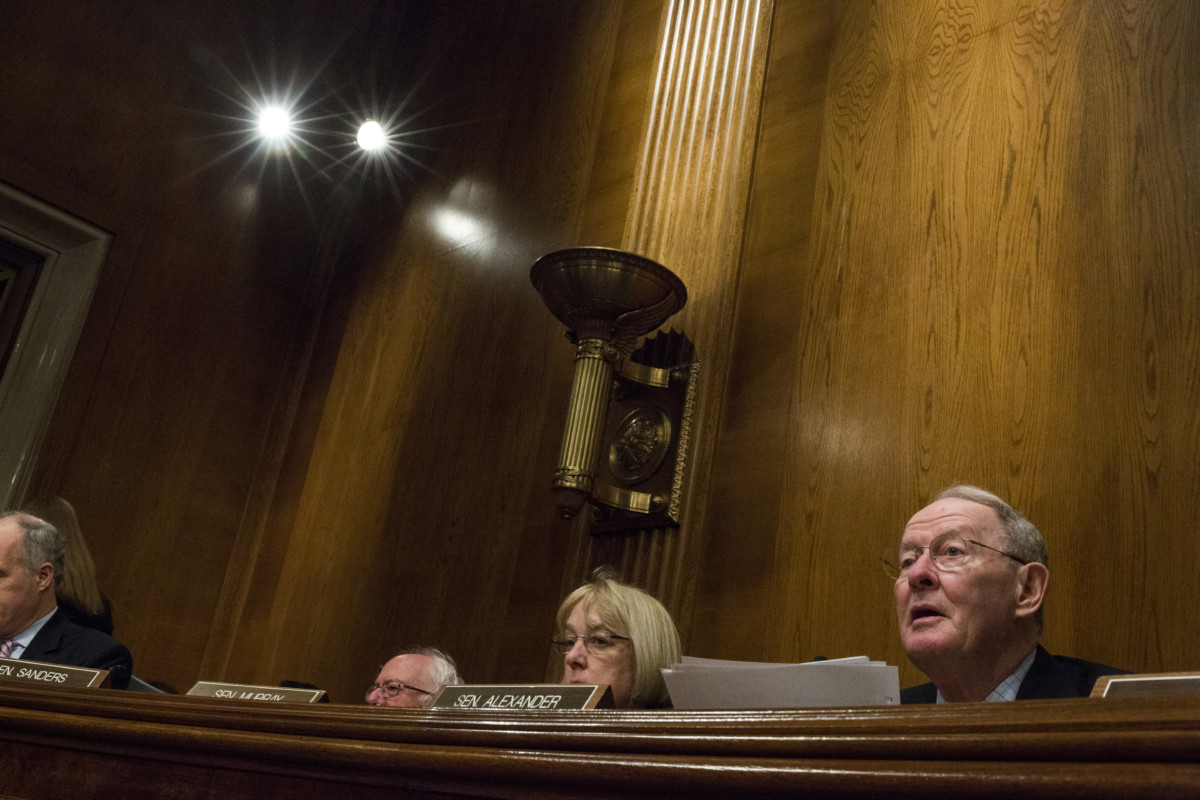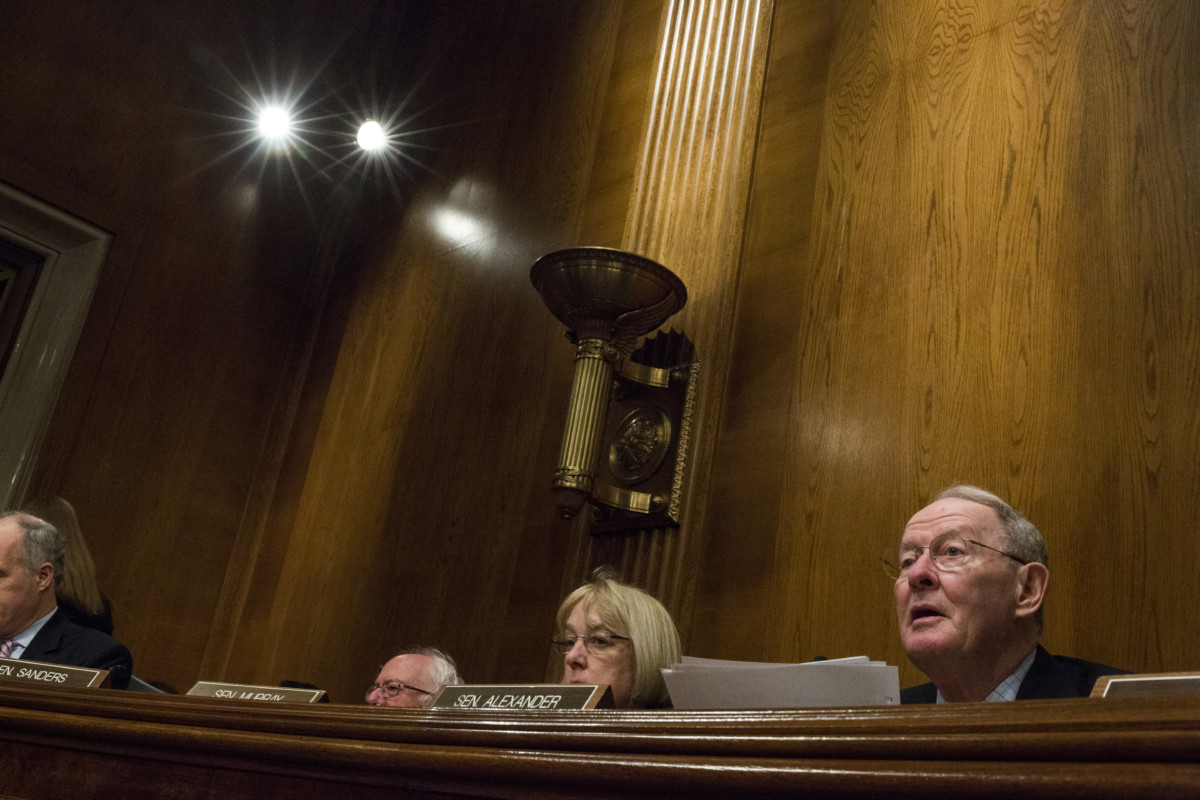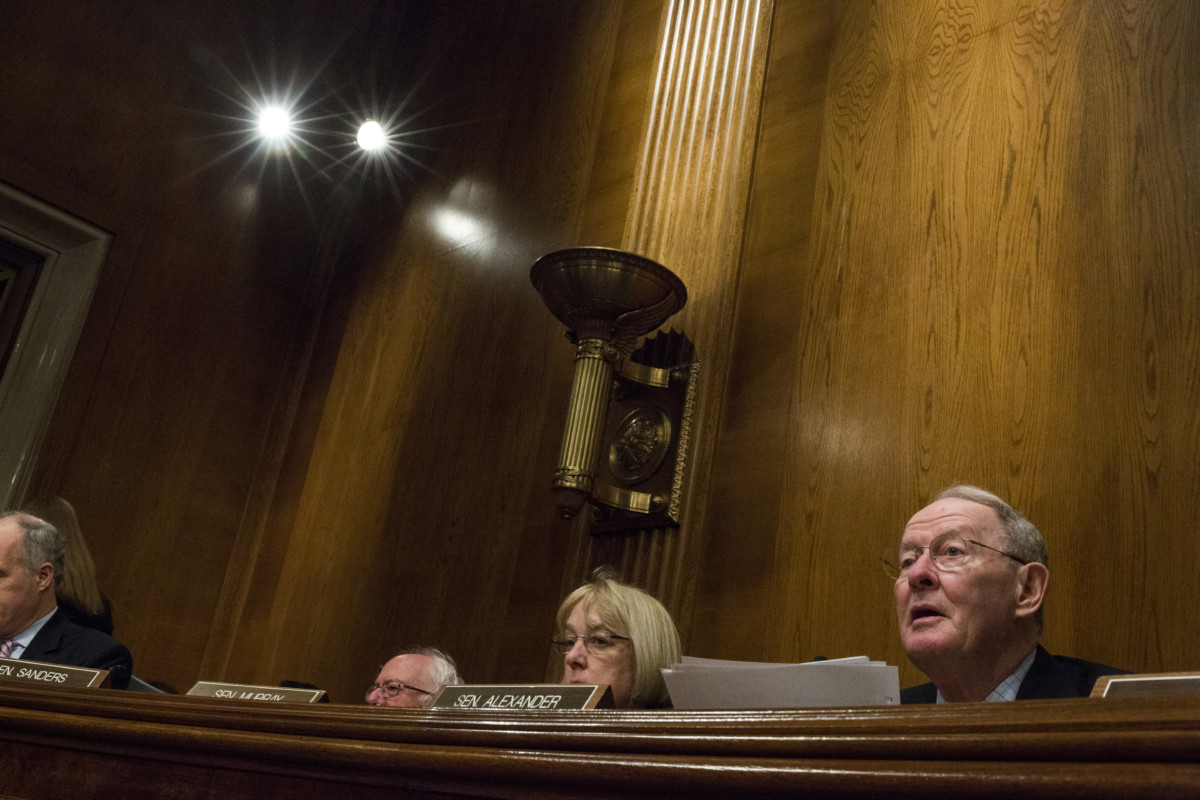 A Senate panel's bipartisan push to bolster the Affordable Care Act in the near term could set the stage for broader changes that would contain U.S. health care spending, which has been growing at a faster rate for decades compared to many other industrialized countries.
After years of Republicans and Democrats fighting over the ACA, members of the Senate Health, Education, Labor and Pensions Committee have teamed up in a crunch-time attempt to stabilize health insurance marketplaces by the end of September, following the Senate GOP's failed effort in July to repeal Obamacare.
While several Republican senators hope to revive the repeal effort, they're unlikely to be successful given Congress' crowded legislative calendar this month, even though the Senate parliamentarian ruled that reconciliation authority, which would allow Republicans to pass an ACA repeal measure with 51 votes, expires at the end of the month.
As discussion on Capitol Hill shifts on health care policy, some Republicans and Democrats are hopeful the stabilization effort can serve as a springboard for a larger bipartisan push to address inefficiencies in the nation's health care system that drive up costs.
Senate HELP Committee Chairman Lamar Alexander (R-Tenn.) noted in his opening statement at a panel hearing Thursday that U.S. health care spending grew from 9 percent of gross domestic product in 1980 to almost 18 percent in 2015, the latest government data available. He contrasted that with how much of the fight over the 2010 law has been over the ACA's exchanges, which he said cover about 6 percent of insured Americans.
"We should be doing more on those larger questions of health care costs, there's no question about it," the Tennessee Republican said at the hearing. "Look at how we pay to visit the doctor, how to get a test at the hospital, what we spend on prescription drugs, how much excessive paperwork and administrative burdens increase our costs."
Five governors testified at the committee's second hearing on the stabilization package, which members aim to hash out by the end of next week. The legislative package would focus on short-term patches to the ACA to keep premiums from further rising, and to ensure Obamacare enrollees have at least one coverage option next year.
But discussion at the hearing frequently veered toward broader cost reforms.
"What we really need to grapple with. . . is the fact that we're spending twice what any other industrialized country is spending on health care and we're getting worse results," said Sen. Michael Bennet (D-Colo.).
A follow-up effort could address issues such as high drug prices, provider payments and care coordination between Medicare and Medicaid.
Of course, some topics lend themselves to more bipartisan accord than others. When Sen. Bernie Sanders (I-Vt.) during the hearing raised his controversial proposal to let Americans import drugs at cheaper prices from Canada, Montana Gov. Steve Bullock (D) cast doubt on its chances of passing this Congress given many lawmakers' concerns about patient safety.
"I mean, it took 19 extensions to get a six-year highway bill through," Bullock said. "I fundamentally and philosophically agree we need to address prescription drug prices, but I'm a realist."
However, issues such as improving care coordination have bipartisan support. In May, the Senate Finance Committee unanimously approved a bipartisan bill that included provisions to improve coordination between providers who care for people with expensive chronic illnesses, and some states have also acted on the issue. The Senate has not voted on that measure.
In a statement to the committee on Thursday, Tennessee Gov. Bill Haslam (R) outlined a state effort to pay providers based on the value of the care instead of by services.
"Early results from our payment reform initiative show that we are saving millions of dollars while maintaining quality of care," Haslam said in a copy of his prepared remarks. "Congress should make a clear commitment to this type of payment innovation by encouraging coordination of Medicare, Medicaid, state employee and private value-based care initiatives and by leveraging the federal employee plan to spur payments based on quality as opposed to quantity."
States have also moved to make their health care systems more efficient. At the hearing, Utah Gov. Gary Herbert (R) said his state has among the lowest health care spending in the nation by working to eliminate duplicate services and reduce Medicaid costs through managed care organizations.
Govs. John Hickenlooper (D-Colo.) and Charlie Baker (R-Mass.) also testified at the hearing.
The Senate HELP Committee scheduled two more hearings for next week — one on state flexibility and another with health care stakeholders.