Ward Faces More Vulnerable GOP Senate Incumbent This Time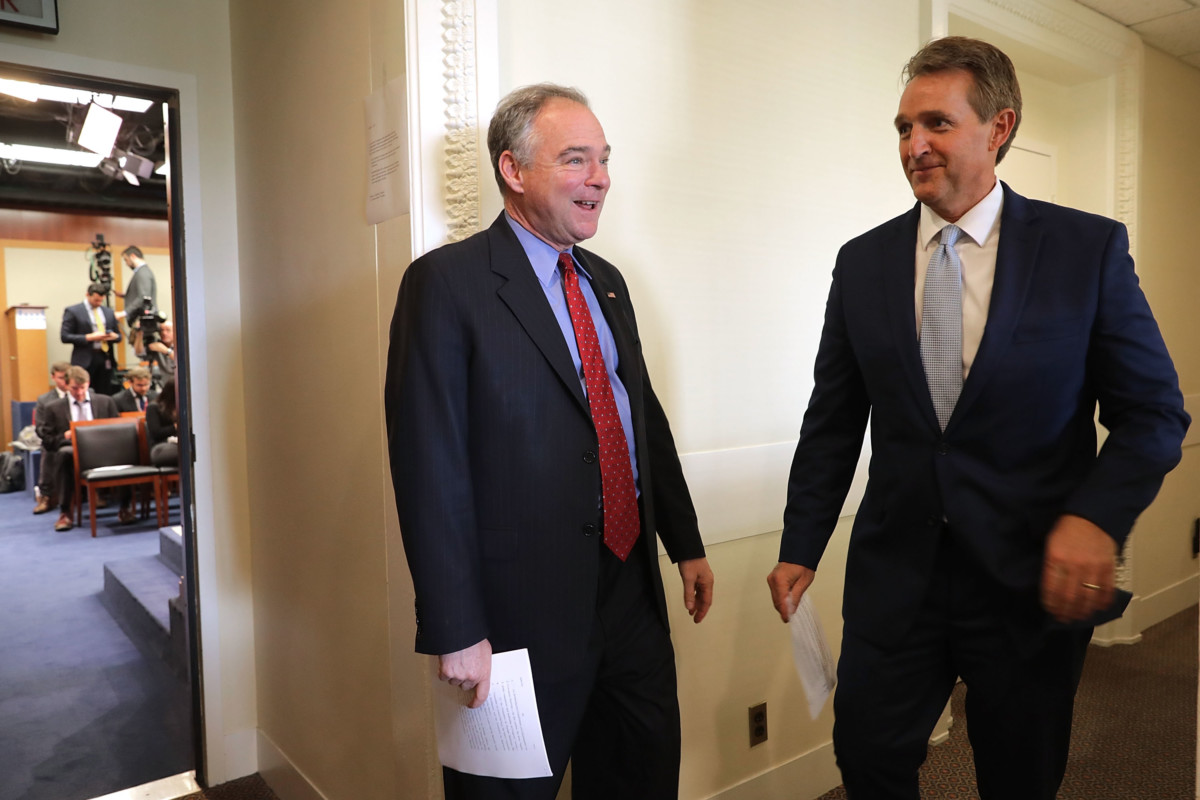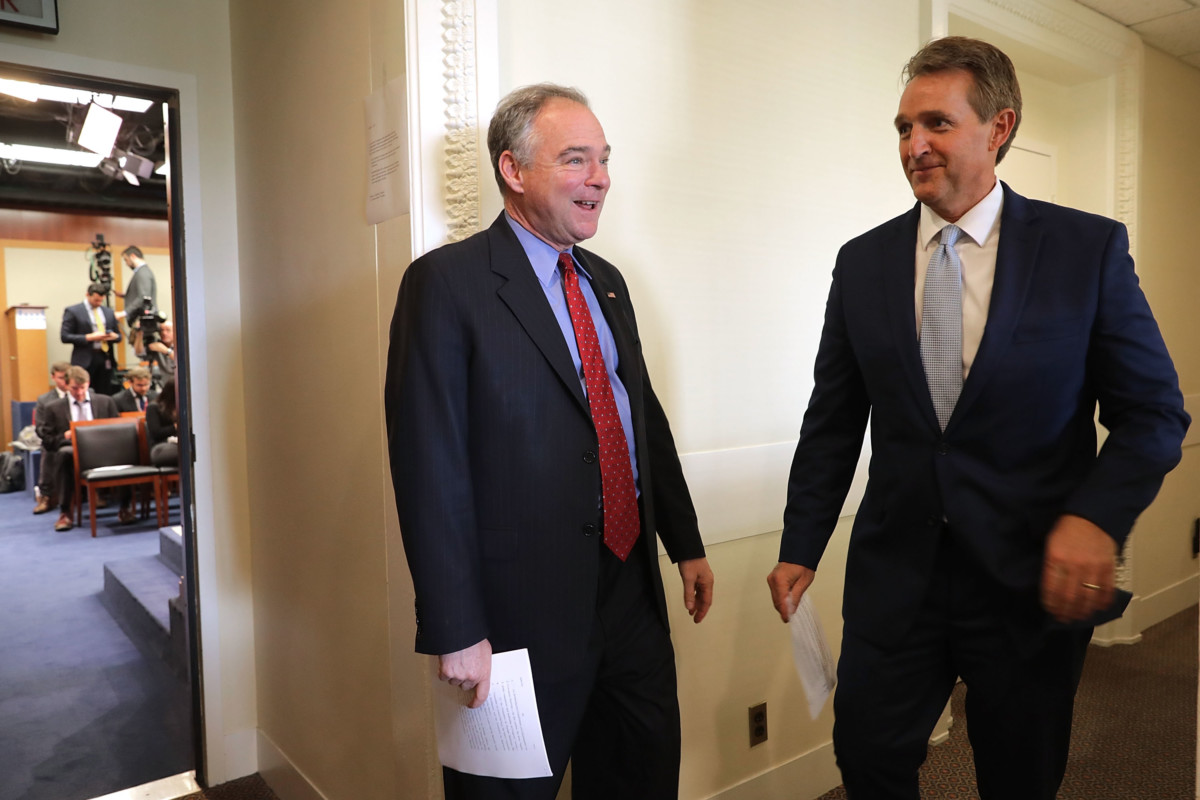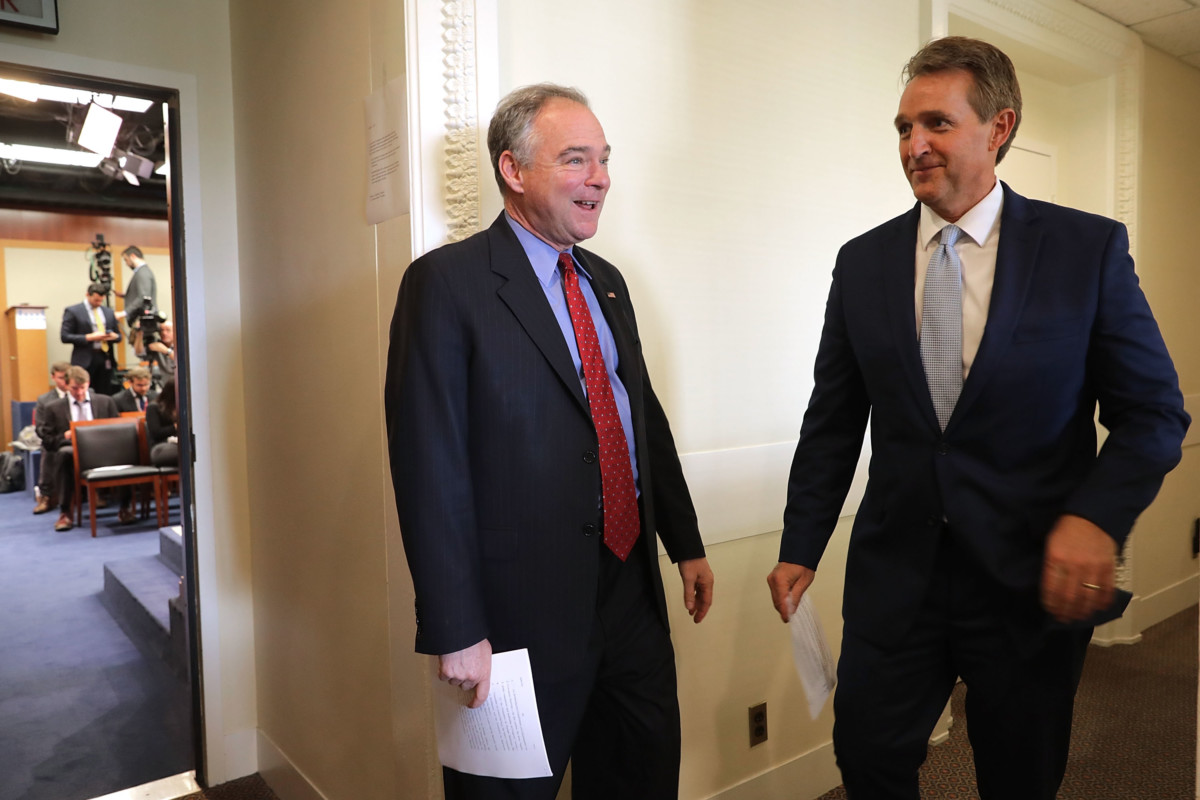 For the second straight election cycle, Kelli Ward is challenging a prominent Arizona senator in a Republican primary. And while Ward came up short against Sen. John McCain in 2016, the possibility of someone giving Sen. Jeff Flake a run for his money next year is increasingly possible.
Running against Flake as a Donald Trump-style conservative populist, Ward is taking on one of the president's fiercest Republican critics — as opposed to a political icon and former presidential nominee such as McCain.
Eric Beach, who joined the Ward campaign last month as its top strategist, said, "She's starting it as the front-runner, not the insurgent candidate," when asked during a Sept. 6 interview to compare the biggest differences in Ward's 2016 and 2018 campaigns.
Ward came within 12 points of McCain in August 2016 and beat him in 5 of the state's 15 counties. He easily won what some consider the most important one — Maricopa County, which includes Phoenix.
And Flake has at least one thing going for him: a voting record mostly aligned with conservatives over his 16-plus years in Congress, where he served in the House of Representatives starting in 2001 before being elected to the Senate in 2012.
Flake's lifetime score with the fiscal conservative group The Club For Growth was 96 percent as of 2016, ranking him ninth among U.S. senators – 10 slots ahead of McCain. By Heritage Action for America's count, Flake sided with its view of the most conservative votes 67 percent of the time, while McCain took the group's position 49 percent of the time.
"When you look at the policies Sen. Flake fights for and his voting record, the argument that he's not conservative simply doesn't pass the laugh test," said Will Allison, a spokesman for Flake's campaign, in a Tuesday email.
Despite his voting record, Flake, a former executive director of the Phoenix-based Goldwater Institute, has irked conservatives with his repeated attacks on Trump — most recently in a media tour this summer surrounding his new book, "Conscience of a Conservative," which lays out his case against the president's brand of politics.
"This man, Jeff Flake, wrote a book, didn't vote for [Trump], has come out and completely undercut the president's agenda. [Flake] drew first blood," said Beach, a California-based Republican consultant who led the Trump-supporting Great America PAC. He noted he has been monitoring Flake's cable news appearances with possible campaign commercials in mind.
But not everything is going in Ward's favor. The osteopathic physician and former state senator has earned some unflattering attention in recent months over sharp-tongued remarks. In July, Ward triggered negative headlines for suggesting McCain was unfit to continue serving in the Senate after being diagnosed with an aggressive form of brain cancer.
Outside conservative groups have kept their distance so far – like they did when she faced McCain.
Beach said he joined the Ward campaign in August to bring a "professional capacity" to its helm and a "professional rapid response" operation to combat the attacks already being lobbed at Ward, something he thought was lacking in 2016.
Along with Beach, Ward has the help of the Mercer family, which donated $300,000 to KelliPAC and $2,700 to her campaign. Ward's campaign ended June with just under $84,000 on hand, according to its Federal Election Commission filing.
Flake, on the other hand, had nearly $3 million on hand at the end of June. Campaign manager Josh Daniels has been on the ground since March, and the senator has a full-time communications director on staff. The National Republican Senatorial Committee has signaled its commitment to protecting incumbents from primary challengers, and Flake's former campaign manager, Sarah Morgan, has been the group's political director since 2015.
Ward's team argues that she benefits from residual name recognition from her 2016 primary effort against McCain.
Public polling is sparse, but according to an Aug. 26-27 survey conducted by JMC Analytics and Polling of likely Republican households in Arizona, 34 percent of those surveyed said they had no opinion or had not heard of Ward. Eleven percent said the same of Flake. The same poll showed Flake trailing Ward by 26 percent if the election were held that day and 66 percent of those surveyed saying they would favor someone else as the Republican candidate in next year's Senate elections.
Republican strategists supporting Flake have dismissed the poll's findings. But the pollster defended his results as an early snapshot.
"It's a very distant early warning line," said John Couvillon, the Louisiana-based pollster who has conducted similar primary election surveys in Alabama, Nevada and Utah this year, in a Tuesday interview. "When all of the signs are pointing negative on different questions, that is evidence Sen. Flake has got serious work ahead of him."
Those Republican strategists who supported McCain acknowledge that the threat of Trump is hanging over the race. When Trump visited Arizona last month, he met with other possible challengers to Flake, including state Treasurer Jeff DeWit and former state GOP Chairman Robert Graham.
The filing deadline for the 2018 Senate Arizona Republican primary is May 30.
Correction: A previous version of this story misspelled Jeff DeWit's last name and misstated the date of Beach's interview. The previous version also said DeWit and Graham did not respond to requests for comment about the Senate race. Morning Consult did not request comment from DeWit or Graham.