Brooks Withholds Endorsement, Says Democrat Could Win Ala. Senate Race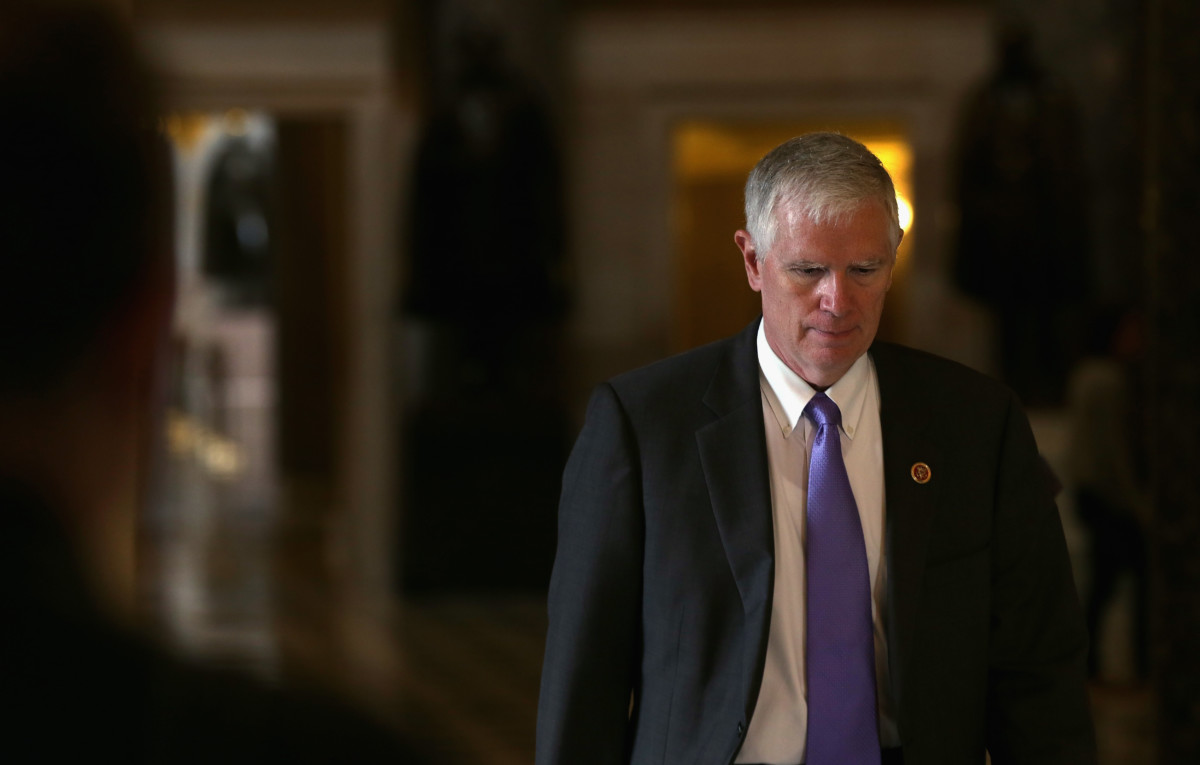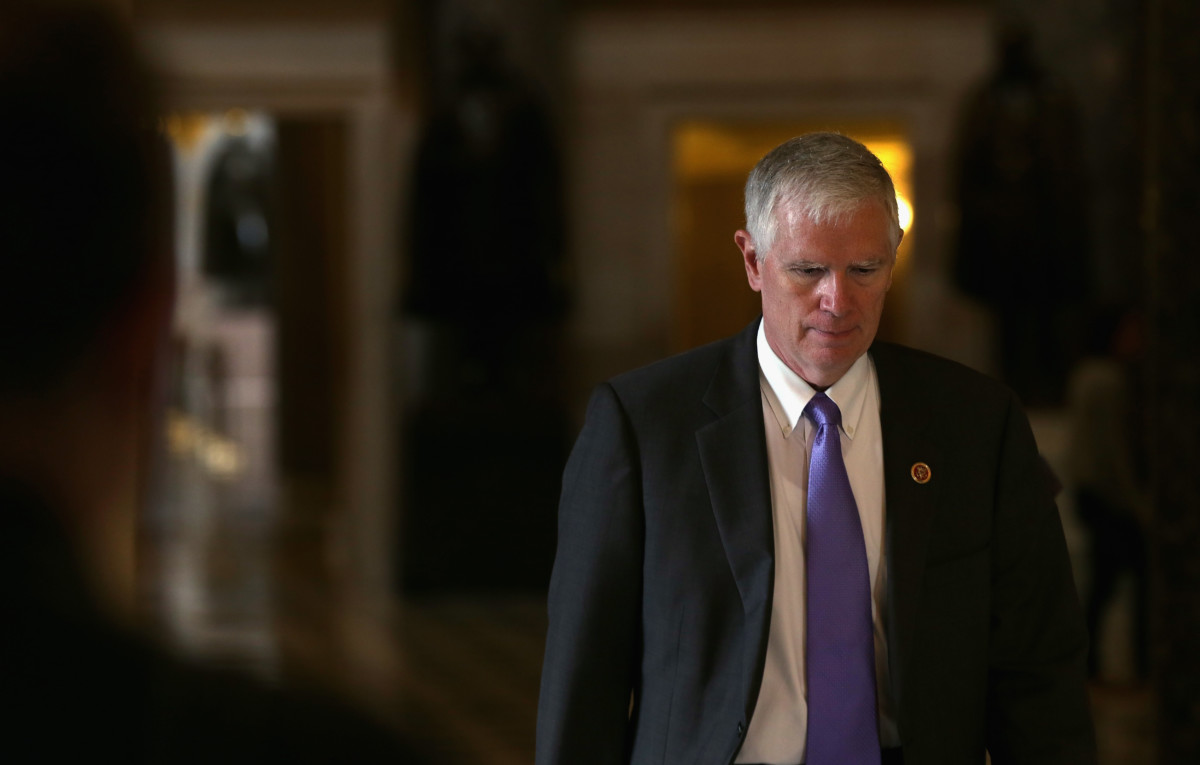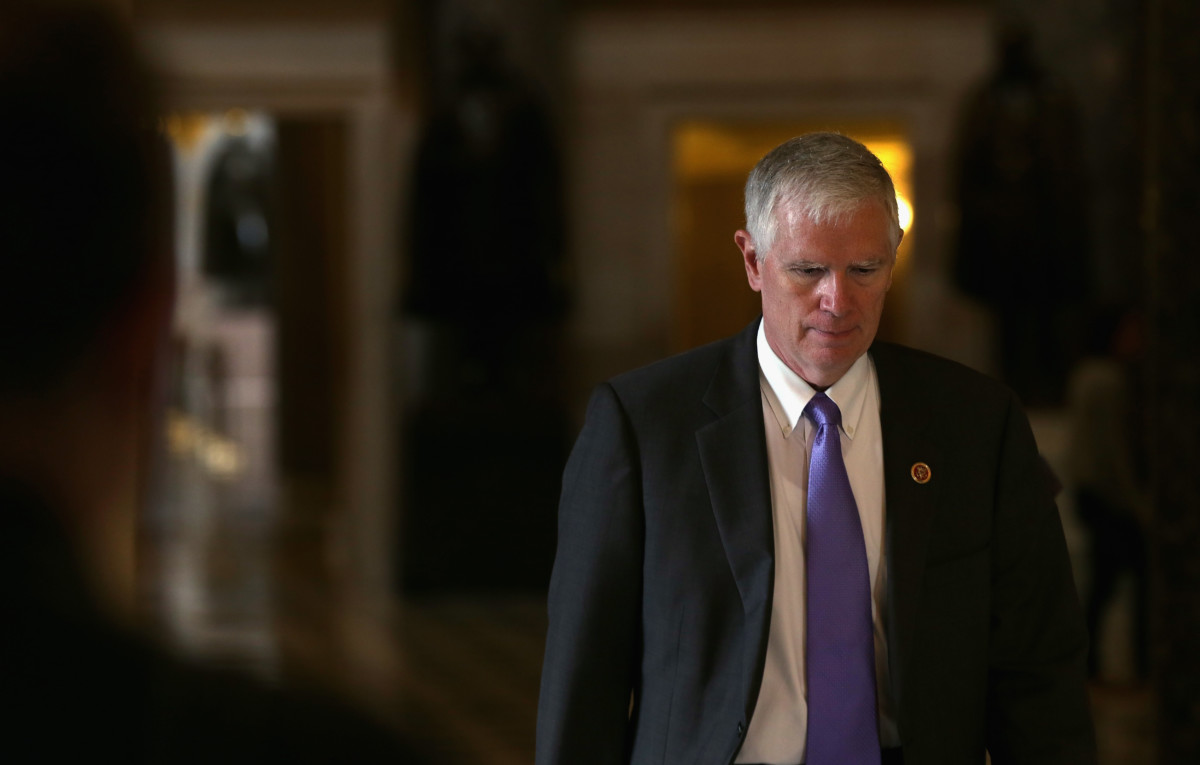 Rep. Mo Brooks (R-Ala.), who placed third in a special primary election last month for the Senate seat vacated by Jeff Sessions, said he's holding off on making an endorsement in the GOP runoff between Sen. Luther Strange and former state Supreme Court Chief Justice Roy Moore.
"There are a lot of factors I'd have to consider and I've not fully mulled them over yet," Brooks told reporters Thursday on Capitol Hill. When asked what those factors are, he said, "I'm not going to go into that."
It's not clear how much sway his endorsement would have. In the first round of voting on Aug. 15, he garnered about 20 percent of the vote, compared with 33 percent for Strange and 39 percent for Moore.
One longtime Alabama political observer said it is more likely that Brooks' constituents will back Moore in the runoff because of North Alabama's populist leanings.
"Roy Moore is just a unique individual," former Alabama Democratic Party Chairman Mark Kennedy, who also served as a Supreme Court justice in the state for 11 years, said in an Aug. 28 phone interview. "And because of what some people may call valor or piety, [they] see him as someone who stands for 'us' – us being the collective of the people of Alabama."
Strange, who was appointed to the seat earlier this year after then-Sen. Jeff Sessions became U.S. attorney general, is facing a tough fight in the Sept. 26 runoff election. He's trailing Moore by 14 points — 26 percent to 40 percent — and 34 percent of voters are undecided, according to a survey conducted by Emerson College Sept. 8 and Sept. 9.
Brooks' endorsement is probably not the most important one. Trump, who is very popular in the state, endorsed Strange before the last month's election but has not been in Alabama to campaign for the incumbent.
The Emerson poll found that voters who approve of Trump's job performance support Moore over Strange, 51 percent to 32 percent.
Moore already has the endorsements of House Freedom Caucus Chairman Mark Meadows (R-N.C.) and the Senate Conservatives Fund, both of which supported Brooks' campaign.
Despite his unwillingness to endorse, Brooks floated the idea that Moore would fare better in the general election against Democrat Doug Jones, despite Moore's controversies on social issues from when he was a judge. The Emerson poll has both GOP candidates with a less-than-four-point lead over Jones, a former U.S. attorney.
The poll has a margin of error of 4.8 percent.
"Normally, the Republican Senate candidate in Alabama should win by 20 points, more or less," Brooks said.
Chris Pack, a spokesman for the Senate Leadership Fund, a super PAC affiliated with Majority Leader Mitch McConnell (R-Ky.) that's supporting Strange's bid, attempted to downplay the size of Moore's lead over Strange by citing in an email to reporters Thursday a polling memo that has Moore ahead of Strange, 41 percent to 40 percent, according to a Sept. 9-10 survey.
A Morning Consult survey completed in June, before the barrage of negative campaign ads that preceded the August election, found that 44 percent of Alabama voters approved of Strange's job performance, while 30 percent disapproved.
Cameron Easley contributed.
Correction: A previous version of this story misstated that Strange and Moore's campaigns did not immediately respond to inquiries about whether they have sought Brooks' endorsement. Morning Consult did not reach out for official comments from the campaigns.