GOP Ties Democrats to 'Socialism' Over Single-Payer Health Care Bill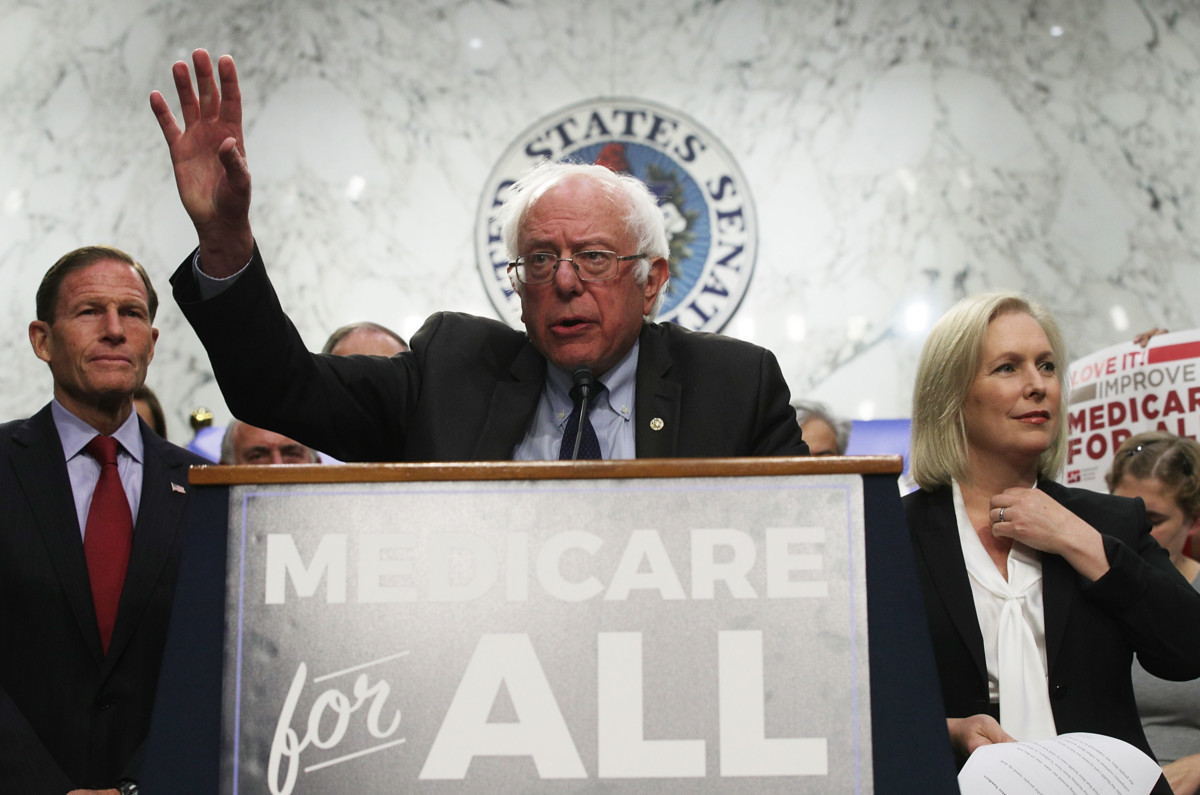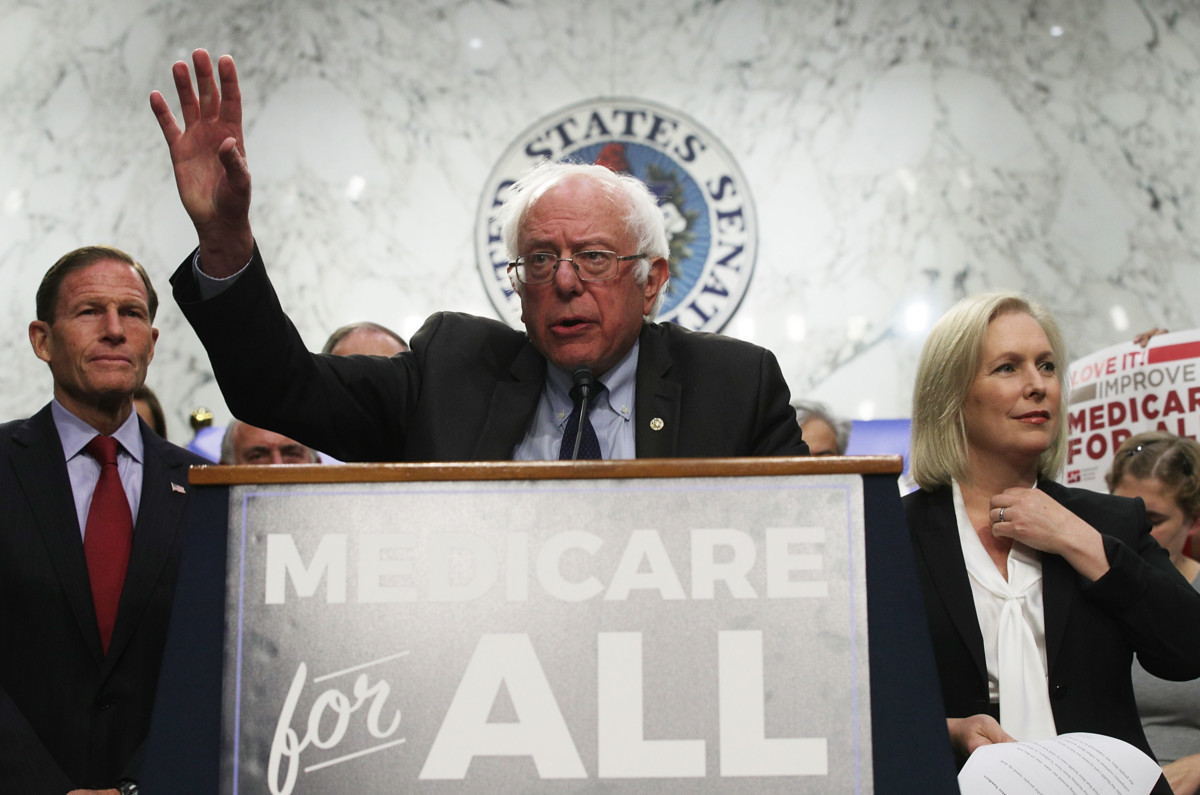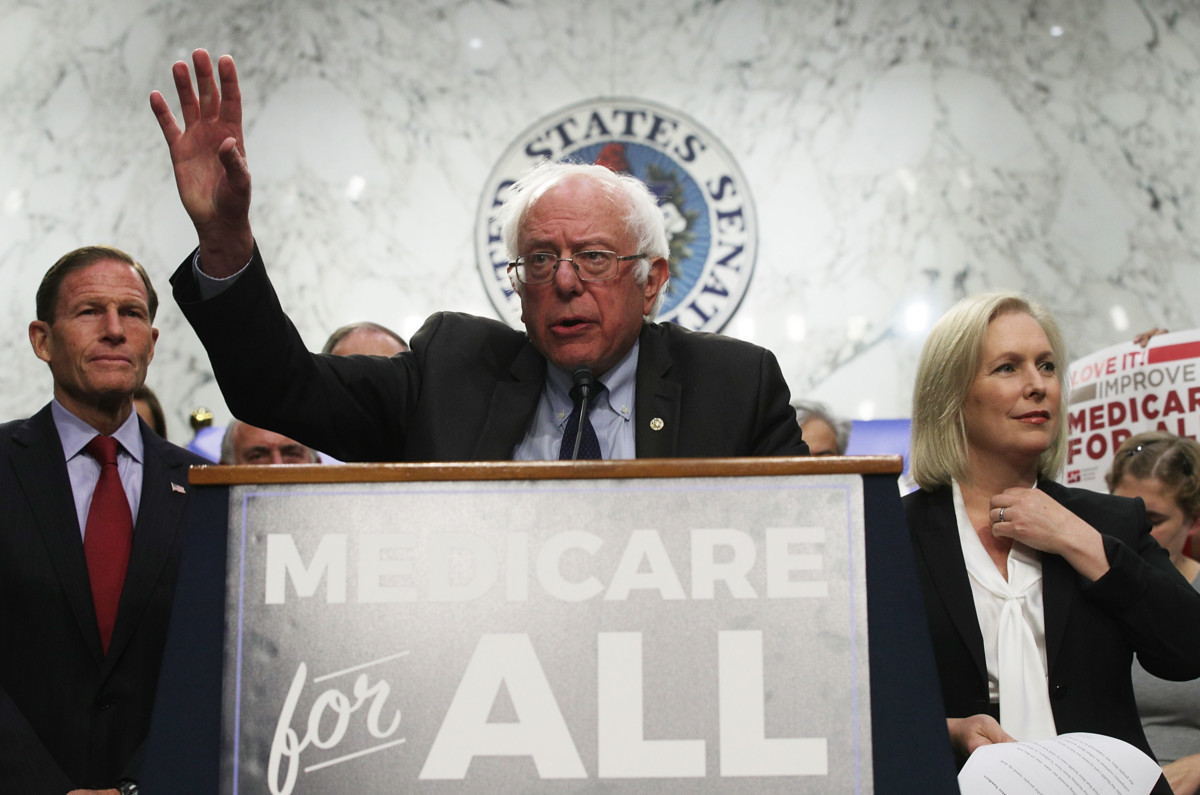 When Sen. Lindsey Graham on Tuesday pitched the health care bill he crafted with Sen. Bill Cassidy (R-La.), the South Carolina Republican presented it as a choice between a GOP measure that would provide block grants to states to administer their own programs or legislation backed by Democrats that he said would amount to "socialism."
"Here's the choice: socialism or federalism," he said. "We know how this movie ends if we don't change it: We're going to have single-payer health care."
Indeed, Sen. Bernie Sanders (I-Vt.) and 16 Democratic senators, as well as numerous House Democrats, are pushing a single-payer health measure, though party lawmakers are far from united.
At the same time, the legislation could be popular among the electorate, according to a new Morning Consult/POLITICO poll that surveyed 1,994 registered voters.
A 49 percent plurality of respondents said they support a single-payer health care system, where all Americans would get health insurance from one government plan. Thirty-five percent said they oppose that kind of policy.
The poll, conducted Sept. 14-17, has a margin of error of plus or minus 2 percentage points.
The plan is particularly popular among Democrats, with support from 67 percent of respondents, as well as a 46 percent plurality of independents. Fifty-two percent of Republican voters oppose single-payer, while 33 percent said they support it.
Sanders' office did not respond to a request for comment.
Overall support for single-payer is up 5 percentage points since April. Democratic backing has increased 13 points, while opposition from Republicans climbed 5 points.
That rising opposition among Republicans has party strategists hoping to use the issue as a litmus test against Democrats.
Chris Hansen, executive director of the National Republican Senatorial Committee, said even Democrats who don't support the plan could get burned by it during the 2018 midterm elections.
"It might be like, 'They lied to you about this, that and the other, so if they win they're probably lying to you and they'll vote for single payer,'" he said in an interview Tuesday, speaking about Republicans' strategy toward Democrats.
Sen. Claire McCaskill (D-Mo.), who's up for re-election next year, criticized the proposal to reporters on the day Sanders introduced the measure, saying it "requires people to give up their insurance" and that insurance plans could be "very limiting."
The NRSC has dubbed the single-payer plan "socialized medicine" and "a government takeover of healthcare," and Hansen said he thinks public sentiment will shift when people see the $32 trillion cost associated with single-payer. He cited a report by the left-leaning Urban Institute that estimated the increase in federal spending over a decade.
"If you're them, it's alarming they can only get half of America to support the issue with their messaging," he said about Democrats, noting the poll question did not include the system's cost.
Lauren Passalacqua, communications director for the Democratic Senatorial Campaign Committee, said she expects Republicans will have problems defending their own care proposals when they face voters.
"Republicans are spending millions to fight off a nationwide wave of primaries and have to try to defend a wildly unpopular health care agenda that threatens coverage for pre-existing conditions, charges seniors up to five times more for care and raises premiums – three proposals that will tank their campaigns across the country," she said in an email Wednesday. "We almost feel sorry for them."
Democratic leaders have stopped short of endorsing Sanders' single-payer measure. Sen. Tim Kaine (D-Va.), the party's 2016 vice presidential nominee who faces re-election next year, signed onto a separate plan that would offer a public option in the insurance market.
But the Sanders bill has garnered backing from high-profile Democratic lawmakers such as Sen. Elizabeth Warren (Mass.) and Sen. Kamala Harris (Calif.), both considered potential presidential candidates in 2020.
Jason Kander (D), Missouri's former secretary of state and someone who has been talked about as a possible 2020 presidential contender, challenged the idea that vulnerable Democrats should seek to distance themselves from single payer.
In an interview on Tuesday, he said voters can tell the difference between candidates and the national party – like they did during his own unsuccessful run for U.S. Senate last year, when he came within 3 points of beating Sen. Roy Blunt (R) while outperforming Democratic presidential nominee Hillary Clinton by 8.5 points in Missouri.
Kander, who's now president of the voting rights group he founded, Let America Vote, said he views single payer as the "best way to make sure everybody gets covered."
Nathan Gonzales, an independent political analyst who runs the website Inside Elections, said Democrats will have a hard time distancing themselves from criticism of single payer if their party becomes "synonymous with the legislation."
"They're going to need to find a way to relieve concerns about the single-payer proposal when the Republicans start attacking their candidates about the costs and the care," he said of Democrats, in a Monday interview.
Jon Reid contributed.
This story has been updated to include a comment from the DSCC.