Consumers Love to Hate Ads but Won't Pay to Escape Them
Americans view ads as intrusive, but aren't willing to pay for ad-free services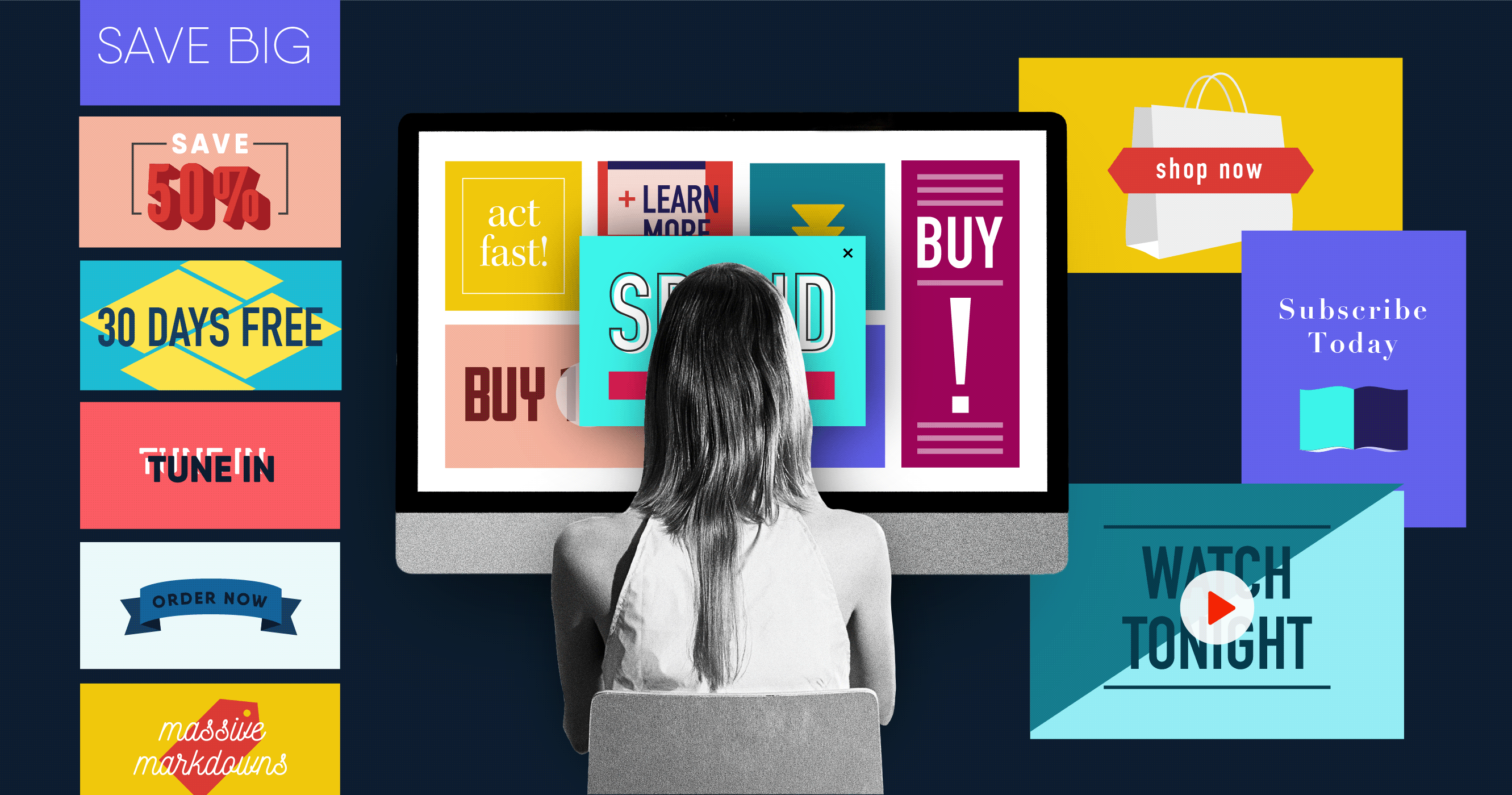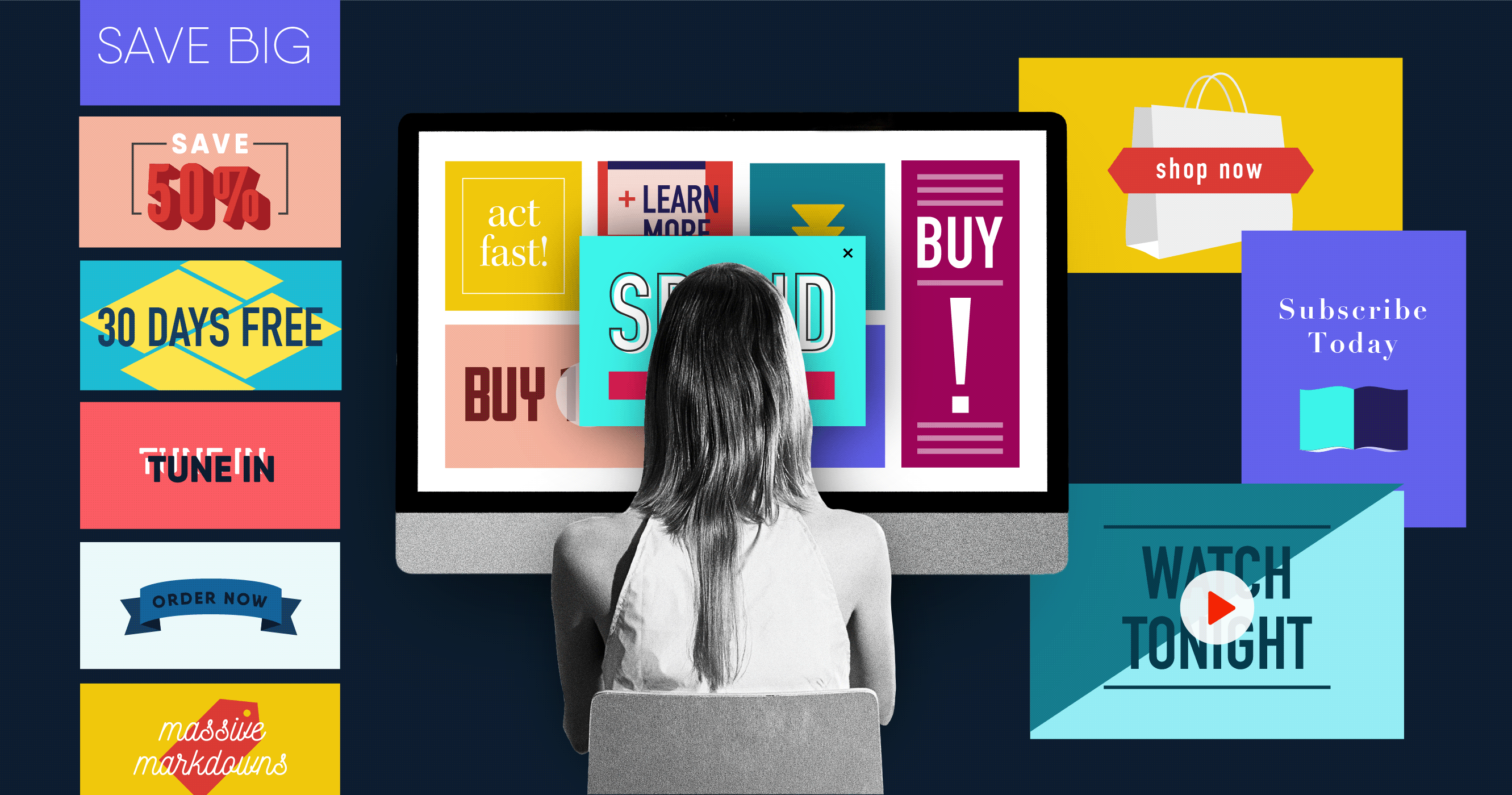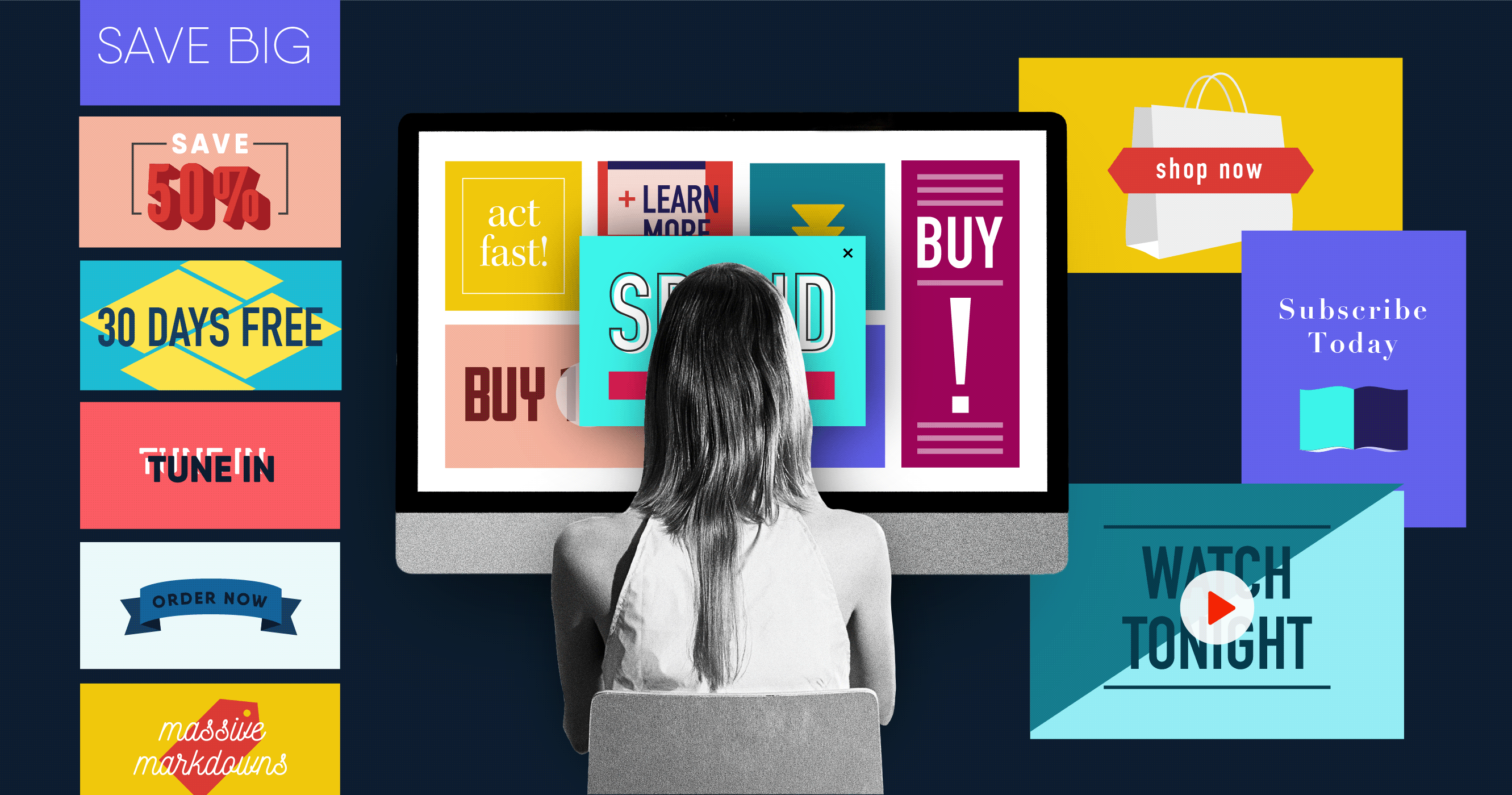 63 percent of U.S. adults report seeing more ads, and three-quarters of Americans agree that internet ads are intrusive.

67 percent of U.S. consumers aren't willing to pay more for a service without ads.

The survey polled a national sample of 4,402 U.S. adults and has a margin of error of plus or minus 1 percentage point.
From the moment many Americans wake up in the morning and stare into the blue light of their mobile device screens or flip through the channels on their televisions, they see ads everywhere — on the sidebar of their favorite social media site, playing before and in the middle of an exercise video, and during their shows.
Advertisements are virtually ubiquitous, and with the proliferation of screen time, it's no wonder that 63 percent of adults in the United States report seeing more of them than they used to, compared to the 24 percent who said they were seeing the same amount. That's according to a Morning Consult poll of 4,402 U.S. adults conducted Aug. 24-Sept. 8.
U.S. adults aren't happy about all that exposure: Three-quarters of those surveyed agree that internet ads, outside of social media, are intrusive, and 69 percent say the same for social media ads. Television ads are close behind, with 65 percent finding them intrusive, according to the poll, which has a margin of error of plus or minus 1 percentage point.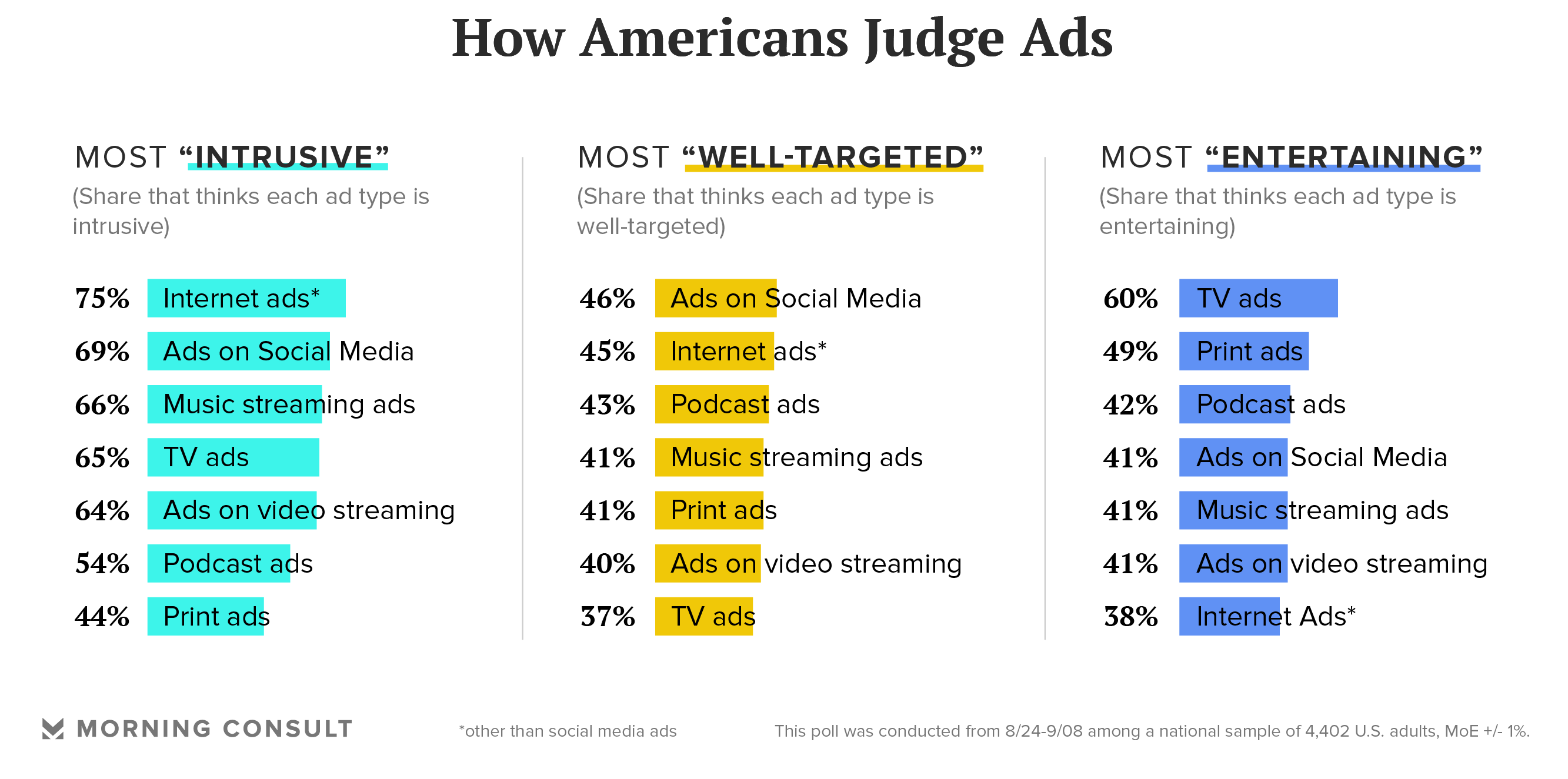 "What I'd hypothesize is that as consumers go to more and more individual media, they perceive themselves as seeing more and more ads, because their ability to tune out advertising — basically, mentally filter it — is more challenging than it was," said Randall Rothenberg, CEO of the Interactive Advertising Bureau, an industry group that works on advertising standards, in a Sept. 14 interview.
Marketers spent $421.5 billion on advertising in the United States last year, according to data from forecaster Zenith, a unit of Publicis Groupe. That figure constitutes more than 2 percent of the $18 trillion U.S. economy.
This year, ad spending is expected to grow to $434.5 billion. Some of the biggest drivers of that growth have been Google parent Alphabet Inc. and Facebook Inc., which together command more than 60 percent of the U.S. digital advertising market, according to research firm eMarketer.
And their advertising is certainly drawing eyeballs: Sixty-eight percent of those surveyed report using Facebook at least once a day, second only to the 76 percent who watch television daily. The survey didn't ask about use of the Google search engine, but 46 percent of U.S. adults report using Google's free YouTube channel at least once a day, putting it in third place.
Thirty-six percent of respondents said they use ad blockers — and experts say that number has grown in recent years.
"Consumers are saying to us by their ad-blocking stance, 'Folks, you're pissing me off,'" said Chris Bacon, executive vice president for global research at the Advertising Research Foundation, a membership-based advertising research organization. "'I don't want this Amazon chasing me around from my desktop to my mobile to whatever other device, because I've already bought those boots.'"
At the same time, TV advertisements are the only kind that more than half of those surveyed agree are entertaining: Sixty percent of U.S. adults said that about television ads, compared to 41 percent who agree that social media ads entertaining, or the 38 percent who say the same about internet ads.
Bacon said that's partly because most people have an easy way to block out a commercial break — do something else while the ad is running. His group cites data from Nielsen Consumer Neuroscience that shows 65 percent of the time, consumers are multitasking while watching TV. Television also has more entertainment value, "which I can't say has always translated into a digital space," he said in an interview Sept. 13.
Despite reporting disruption and minimal entertainment value from most ads, 67 percent of Americans aren't willing to pay more for a service without ads.
When asked how much they'd be willing to pay in a yearly one-time fee in order to avoid ads on various media, the average price was $31 for television ads, and the figures fell into the $20 range for other platforms, including social media and news websites. That's less than most people's monthly phone bills and just enough to cover three months of the most basic service on Netflix, which doesn't have ads.
A large thing we're seeing in ad blockers is the principle of consumer control meets the realities of publishing.
Randall Rothenberg, CEO of the Interactive Advertising Bureau
"It's not as if most people are sitting on unlimited disposable income. So given the choice between getting something for free or paying for the exact same thing, they'll make the choice to get it for free," said Rothenberg of the Interactive Advertising Bureau, adding that people love complaining about ads — but also know to expect them.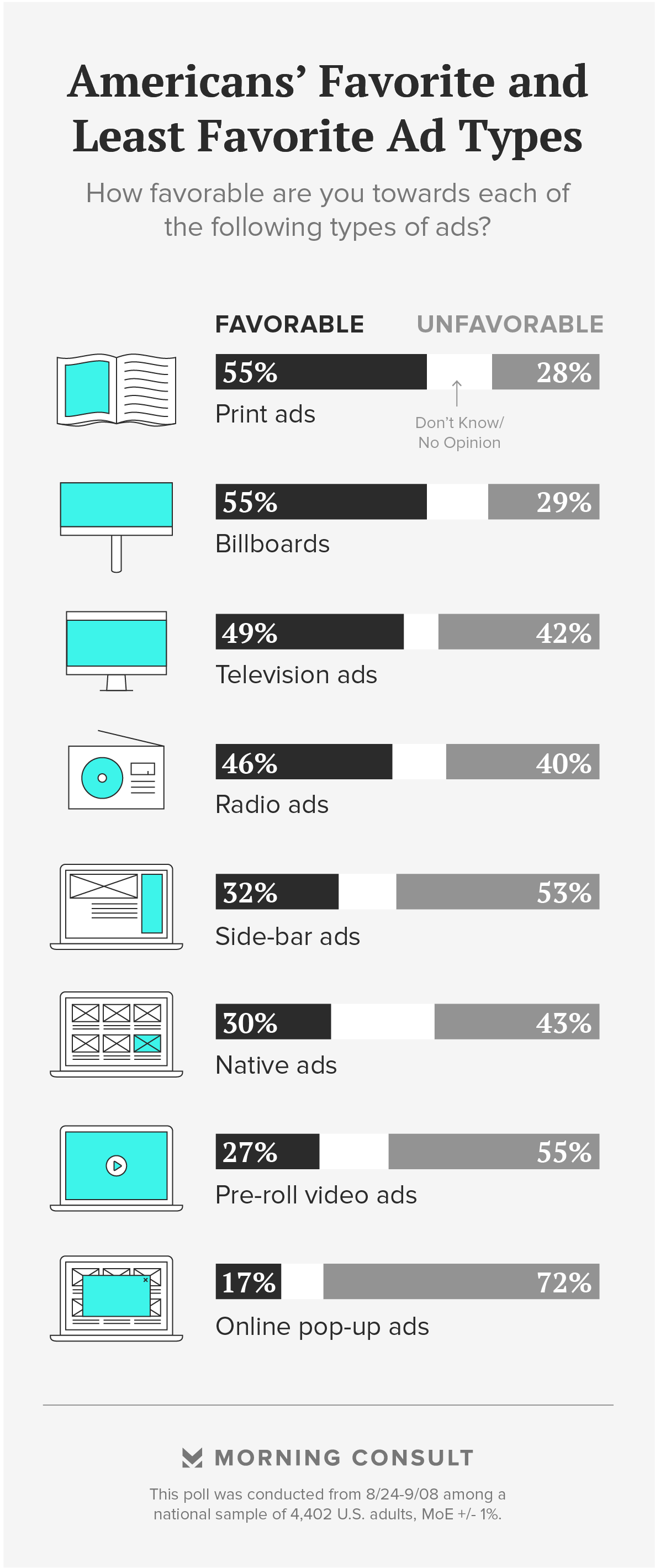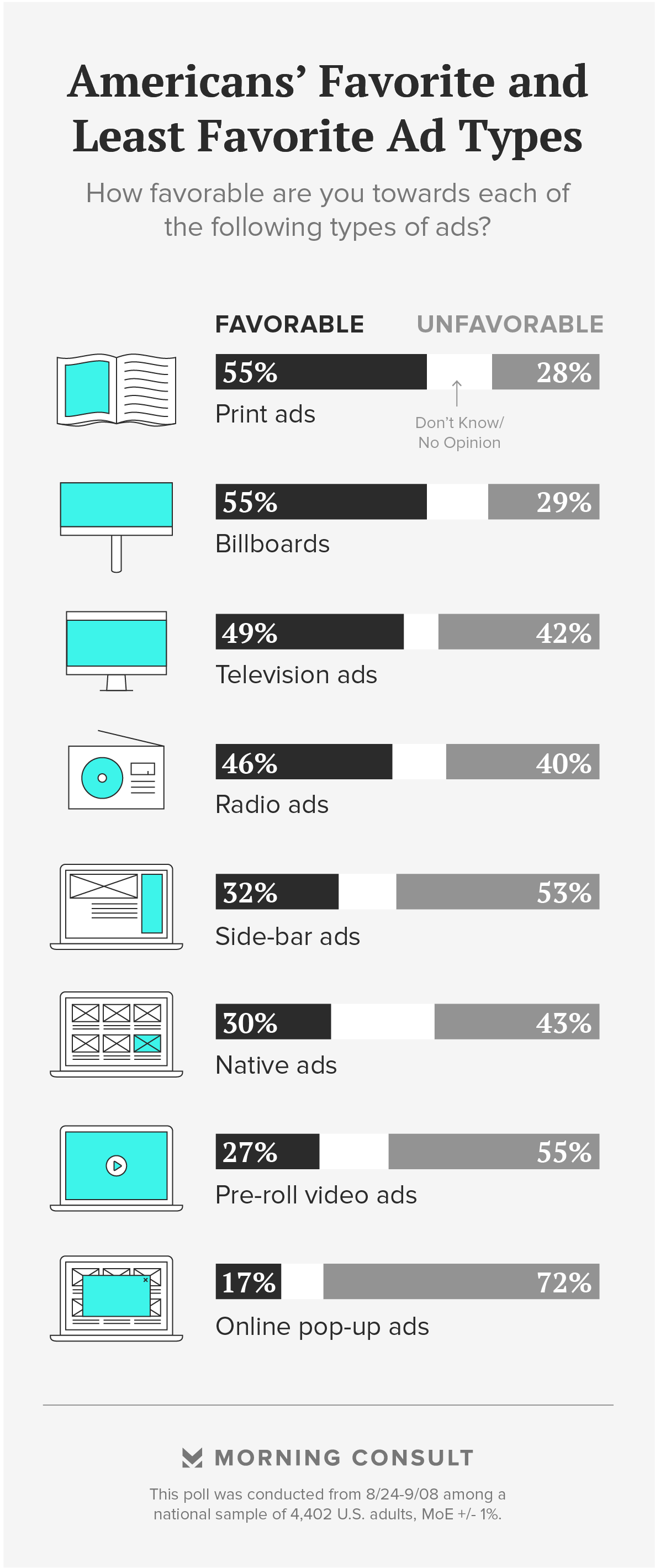 That being said, younger viewers are willing to pay more, on average: Adults aged 34 and younger would pay about $41 to avoid television ads and just under $36 to eliminate ads on social media. Younger viewers also more likely than other age groups to use ad blockers, with 41 percent of those aged 18-29 saying they use one while browsing the web.
Thirty-two percent of those in the 18-29 demographic are also willing to pay to use an ad blocker, 8 percentage points higher than U.S. adults as a whole.
Rothenberg said that's because younger Americans grew up with the internet, where the "foundational principle" is about giving consumers control: You get what you want, when you want it.
"You violate the principle of consumer control at your own peril," he said. "A large thing we're seeing in ad blockers is the principle of consumer control meets the realities of publishing."
Experts say more people across all age ranges are turning to ad blockers to avoid those pesky online ads, but of the 36 percent who say they block ads online, more than three-fifths (63 percent) have disabled the blockers to view content, and that number jumps 9 percentage points for adults 29 years old and younger.
That accords with the advice Rothenberg gives IAB's 650 media and advertising members: Give people a choice. He said publishers that detect ad blockers and remind readers they can avoid ads by subscribing to a service are more likely to have users turn off their ad blockers.
"By giving them a choice — which, by the way, treats them as serious adults — they tend to make the choice" to keep seeing ads, he said. "It's pure economic logic."
Correction: A previous version of this story misattributed remarks made by Randall Rothenberg. The story has also been updated to clarify that Google and Facebook are in the digital advertising market.