Poll: New iPhones Less Popular Among U.S. Consumers Than iPhone 7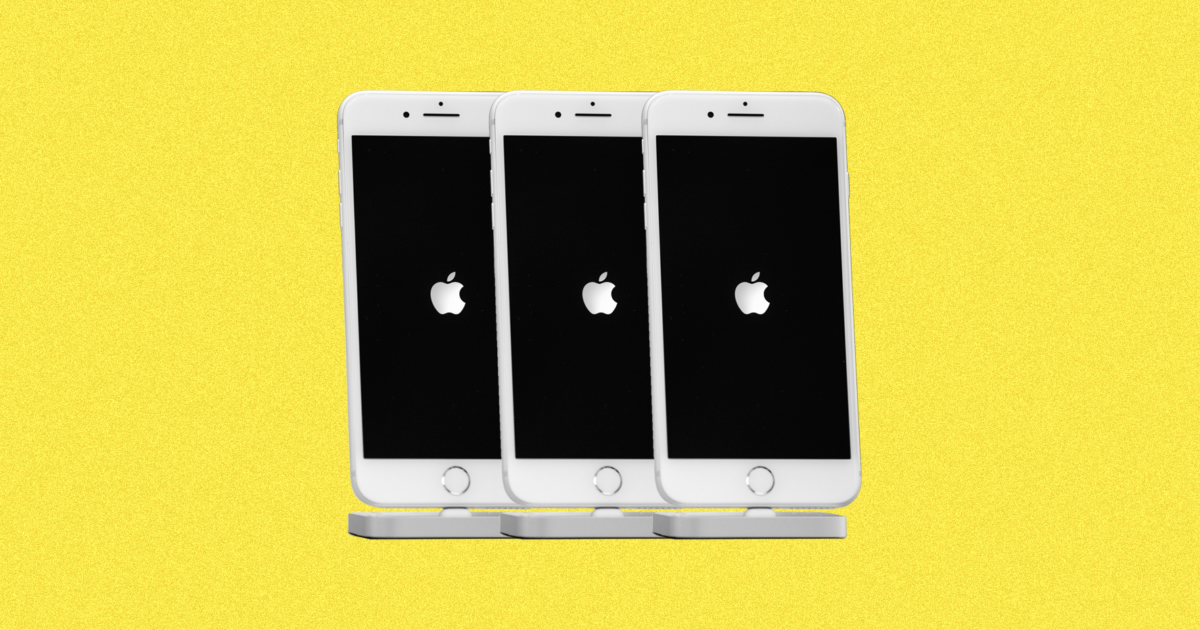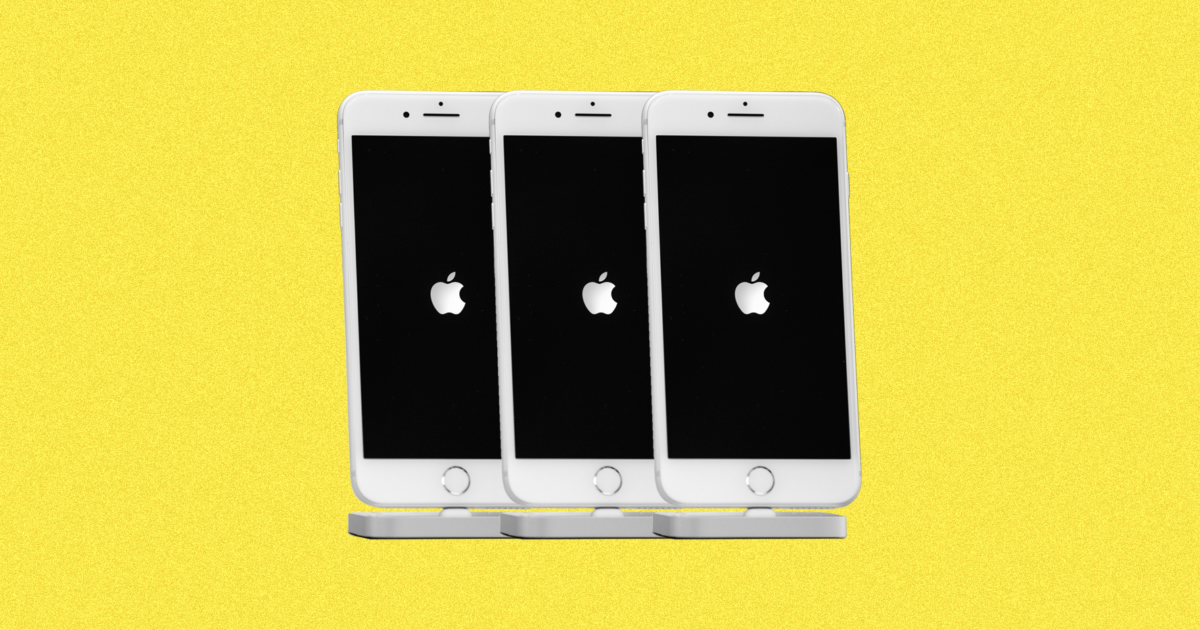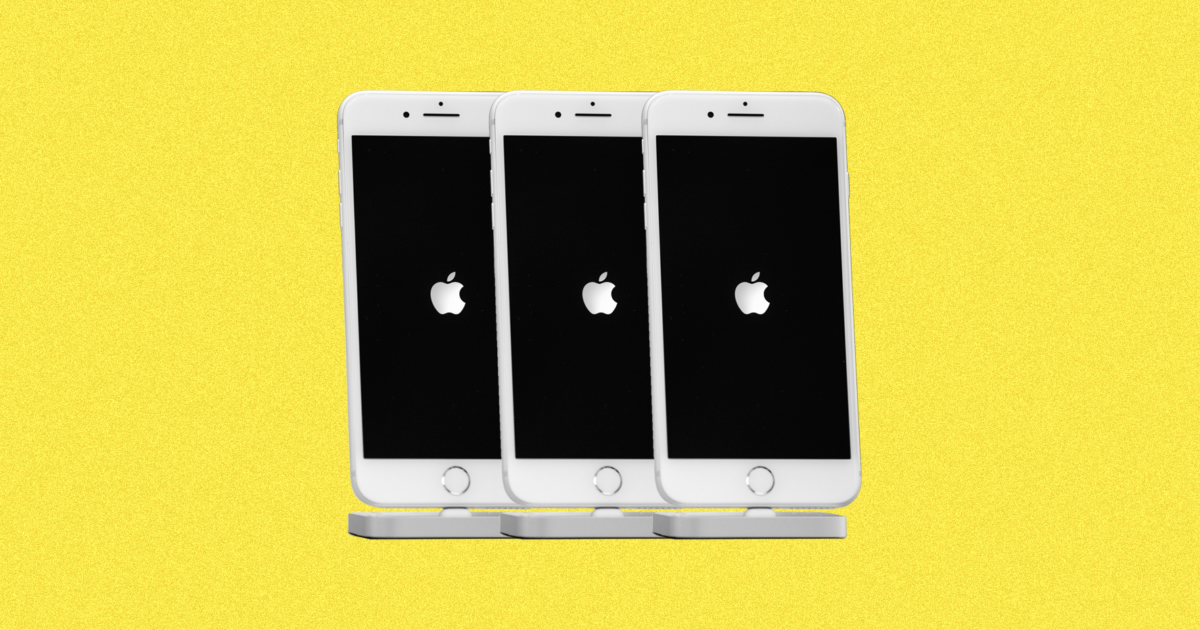 17 percent of respondents in Morning Consult poll said they were likely to buy the iPhone 8 or 8 Plus.

In a September 2016 poll, 21 percent of U.S. consumers said they were likely to get the iPhone 7.

Diminished enthusiasm doesn't necessarily mean drop in sales, analyst says.
As Apple Inc. rolls out the iPhone 8 and iPhone 8 Plus, the company's latest smartphone models could encounter a less enthusiastic audience compared to the previous year's release of the iPhone 7, according to a Morning Consult poll of U.S. adults.
The polling results suggest that U.S. adults are less interested in buying the newest iPhone products — in this case, the iPhone 8 models or the iPhone X — than the respondents in last year's poll, who were asked whether they would get the iPhone 7 model.
Seventeen percent of the 2,203 respondents in the latest survey, which was conducted Sept. 14-17, said they were either somewhat likely or very likely to purchase the new Apple iPhone 8 or 8 Plus model, which were released Friday, while 76 percent said they were somewhat or very unlikely to get one of the new devices. The poll has a margin of error of plus or minus 2 percentage points.
In September 2016, polling conducted before the release of the iPhone 7 model found that 21 percent of respondents said they were likely to purchase the smartphone, while 68 percent said they were unlikely to buy it.
Phones are almost such a necessity that there's less emotion in some of the buying.
Gene Munster, managing partner at Loup Ventures
When it comes to the iPhone X — promoted by Apple as "the future" of smartphones, with a starting retail price of $999 — 17 percent of respondents in the most recent poll said they were likely to buy the phone, which will premiere in stores Nov. 3, while 77 percent said they were somewhat or very unlikely to purchase it.
Still, the recent poll's findings don't necessarily mean that Apple will see a drop in iPhone sales. The figures in the 2016 poll also represented a decline in interest in the newest iPhone model compared to the prior year, but sales of the device have continued to grow. Apple sold more than 41 million iPhones in the fiscal third quarter of 2017, which ended July 1 — up 2 percent from the same quarter in 2016.
Gene Munster, managing partner at Loup Ventures and a longtime Apple analyst, said that even though the iPhone 8 is not as exciting as previous upgrades, he believes that the new iPhone models will increase sales growth in units by about 10 percent year-over-year — because consumers are "totally dependent" on smartphones.
"Something happens with their phone, they go with the upgrade," Munster said in a phone interview Thursday.
New iPhone releases are not the hyped event that they used to be, Munster noted. "I think that this is sort of to the point right now where phones are almost such a necessity that there's less emotion in some of the buying," he said.
The iPhone 8 and 8 Plus models include faster processing speeds (up to 70 percent faster than previous models), wireless charging and faster charging capabilities, and the inclusion of Bluetooth 5.0.
Apple's iPhone X, which is available for pre-order beginning Oct. 27, includes a new feature called Face ID, which uses facial recognition software to allow the user to unlock the device. Some privacy advocates — and Sen. Al Franken (D-Minn.) — have expressed concerns about incorporating facial recognition technology into smartphones.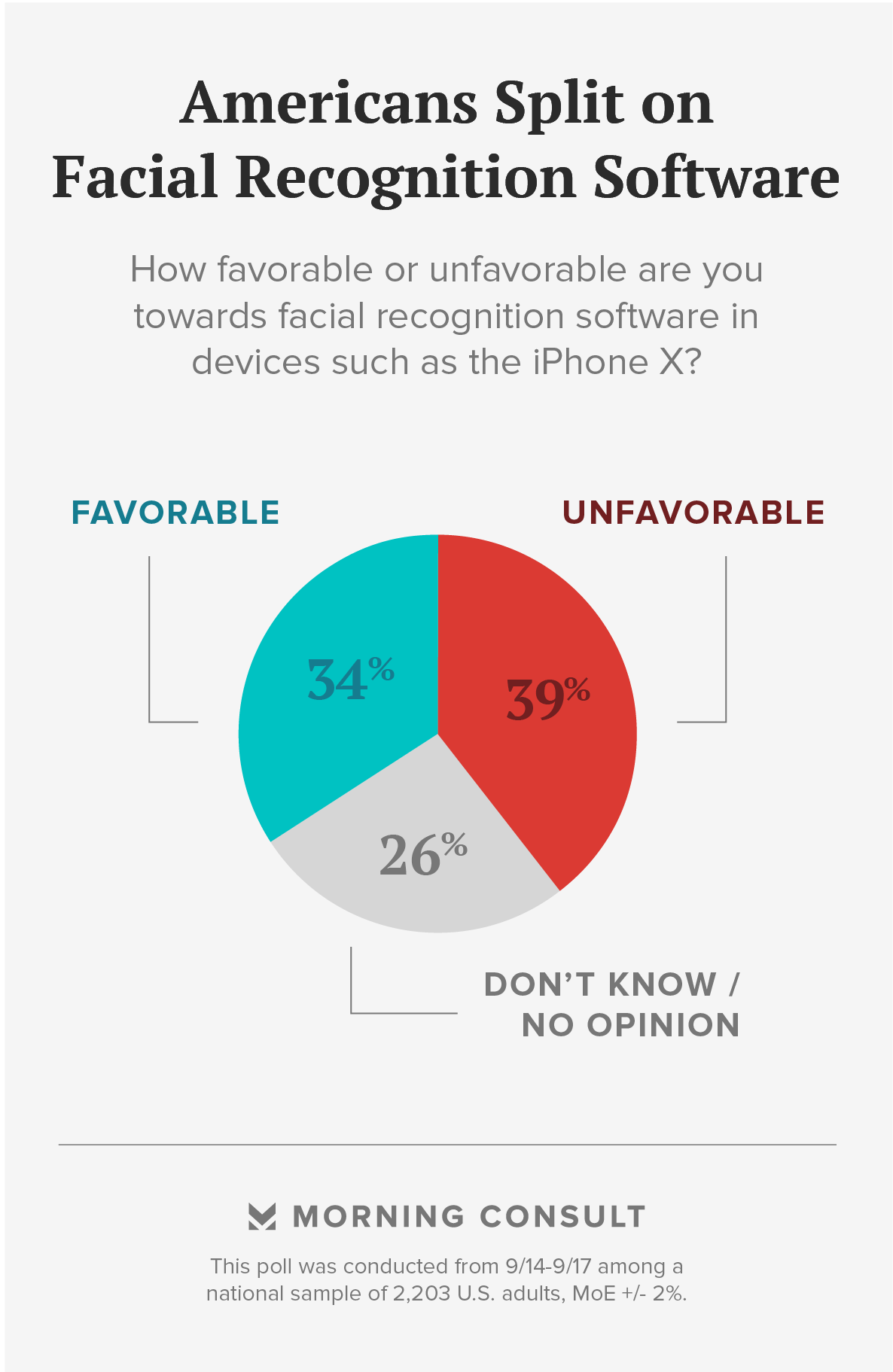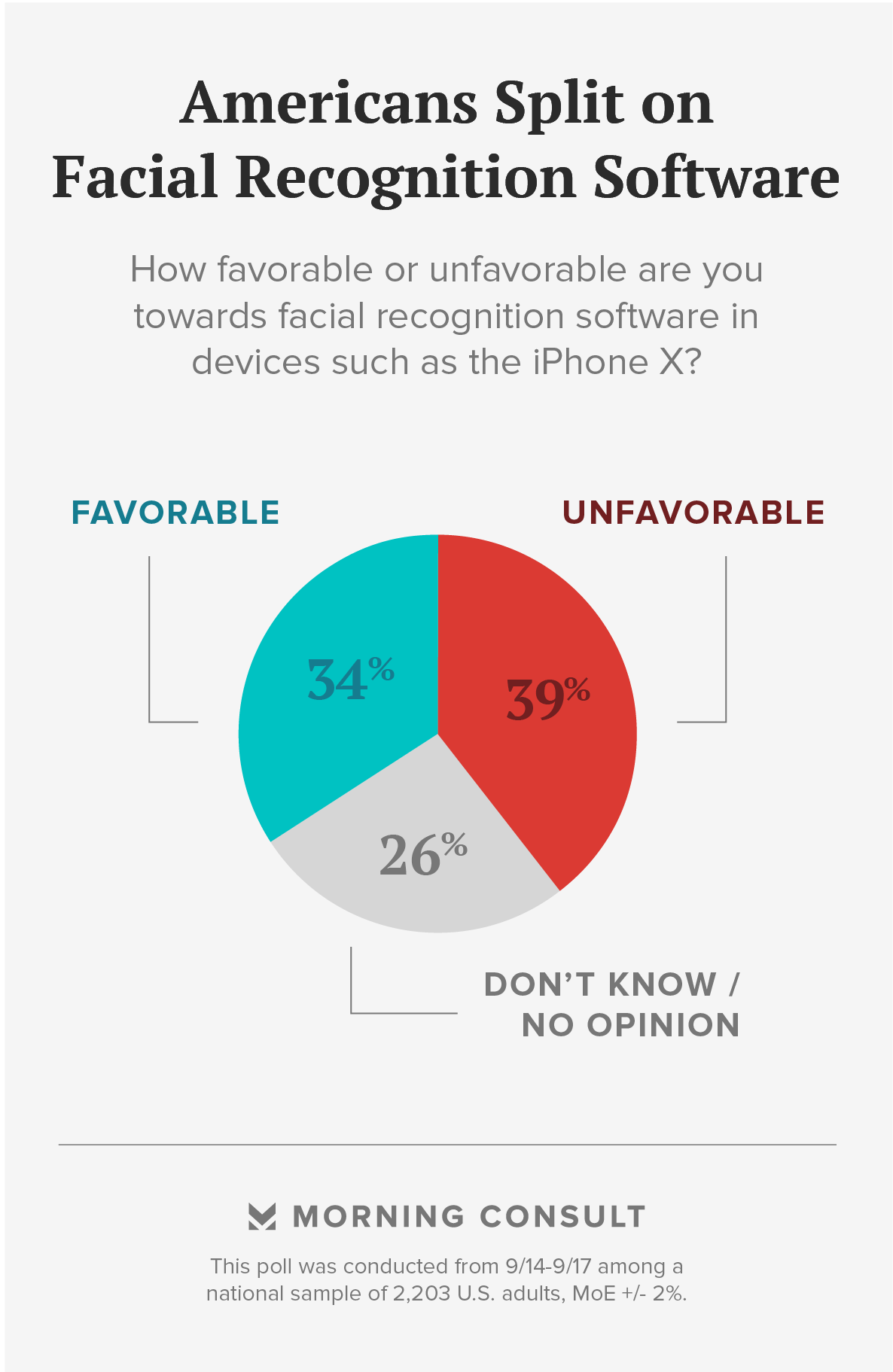 Among those surveyed in the Morning Consult poll, 39 percent said they had an unfavorable view of facial recognition software in devices, compared to 34 percent who said they have a favorable view, and 26 percent who said they didn't know or had no opinion.
But U.S. adults did acknowledge some concerns about the software, with 56 percent of respondents either strongly or somewhat agreeing with the statement that facial recognition software in devices made them concerned about their privacy. Fifty percent agreed that the use of such software made them feel nervous.
"Our users' privacy has been a priority since the very beginning," Apple spokeswoman Trudy Muller said in a statement emailed to Morning Consult on Thursday. "Face ID data never leaves the device, is encrypted and protected by the Secure Enclave."
She said that Apple will offer more details on the technology closer to the iPhone X's release.
After being informed that all related data and operations are performed only on the device, and not over the cloud, 34 percent of those surveyed had a more favorable view toward the use of facial recognition software. But 25 percent said this did not alter their favorability, and 27 percent had no opinion or didn't know.
Despite the iPhone X's other new features — including a screen that extends to the edges of the device, no physical home button and the use of animated emojis based off a user's facial expressions — one of the largest roadblocks to consumer interest in the smartphone seems to be its cost. Apple and some wireless carriers offer plans that allow customers to pay for the new iPhones in monthly installments.
Fourteen percent of respondents said they would be willing to pay the full $999 for the iPhone X, while 20 percent said they'd be willing to pay $55 a month for 18 months to purchase the new phone.