Prominent Pro-Trump Group Splits With President in Alabama Senate Race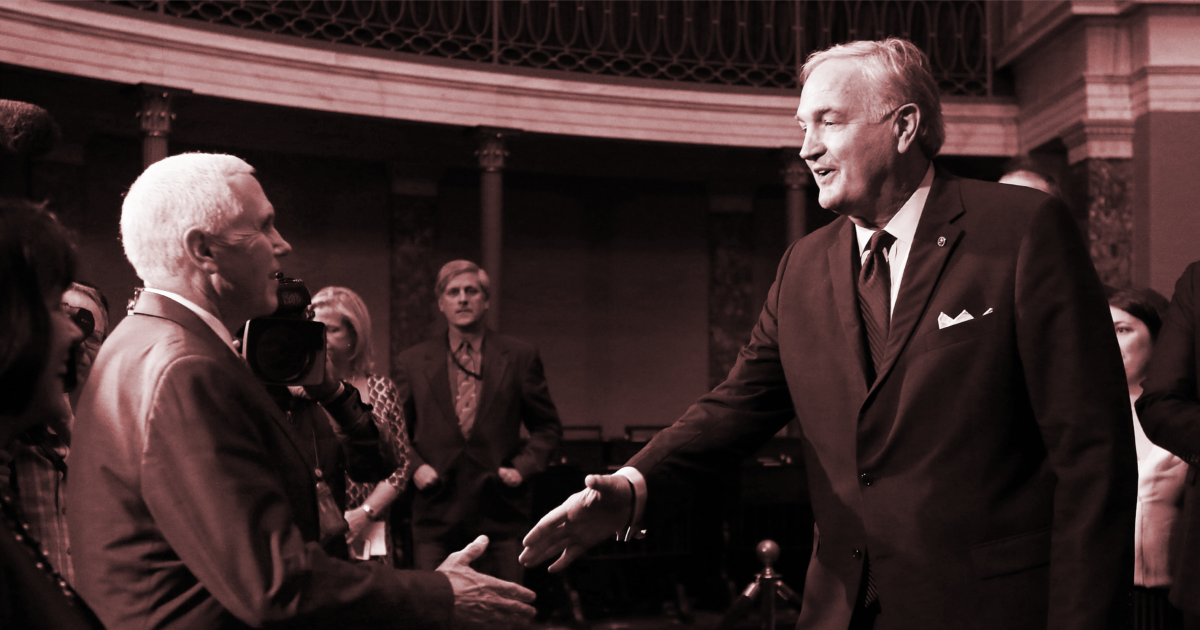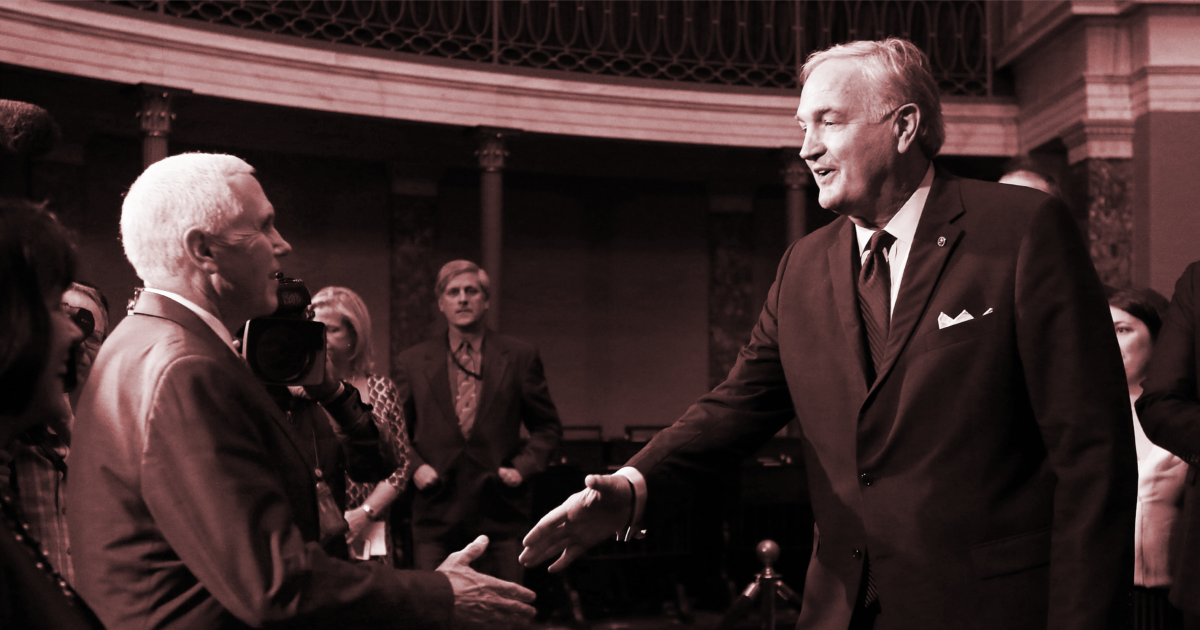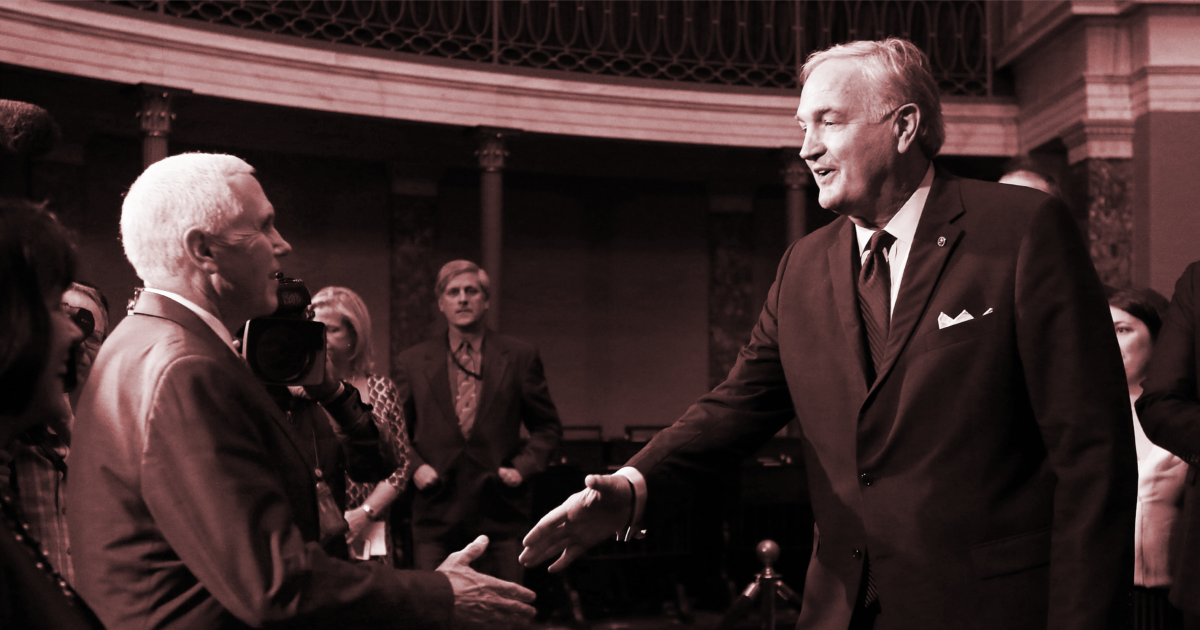 President Donald Trump is backing Sen. Luther Strange, while Great America PAC supports former Alabama Supreme Court Chief Justice Roy Moore.

Recent polls show Moore leading Strange.

GOP voters head to the polls Tuesday for the special election primary runoff.
The final days of the Alabama Republican Senate primary runoff are pitting President Donald Trump against some of his big backers from 2016.
The otherwise pro-Trump Great America Alliance – an affiliate of the Great America PAC – organized an event Thursday in support of the GOP candidate the president wants to lose during Tuesday's special election primary: former Alabama Supreme Court Chief Justice Roy Moore. Former Trump aide Sebastian Gorka and former Alaska Gov. Sarah Palin (R) spoke at the rally for Moore, who is trying to oust Trump's favored candidate, Sen. Luther Strange.
And the event came a day ahead of Trump's rally in support of Strange, a former state attorney general who has the backing of Senate Majority Leader Mitch McConnell (R-Ky.) and other party establishment figures.
Great America PAC aims to mobilize public support around Trump's White House agenda, and it's super PAC arm raised more than $28 million during last year's presidential campaign.
In the Alabama Senate fight, Great America PAC has not mentioned its split with Trump, instead touting Moore to the president's supporters. Last week it sent a fundraising email to supporters saying the ex-jurist is "exactly the kind of leader we need on Capitol Hill to work with President Trump to really get things done." The group conspicuously omitted Trump's endorsement of Moore's rival.
On Thursday, Great America PAC re-upped its fundraising email with a familiar line attacking Strange for receiving support from the Senate Leadership Fund, a group aligned with McConnell.
Palin, Gorka and Great America Alliance – all three Trump supporters – were not alone in splitting ways with Trump. Breitbart News, the website led by former Trump strategist Steve Bannon, has been chock full of headlines criticizing Strange and promoting Moore.
"The president and the vice president are coming – it doesn't get any bigger than that. When they put their feet down on our soil, that's a statement."
Terry Lathan, head of the Alabama Republican Party
Terry Lathan, who chairs the Alabama Republican Party, said both candidates brought some "heavyweights" behind them as they prepare to face voters on Sept. 26.
"The president and the vice president are coming – it doesn't get any bigger than that," she said in a Thursday interview, referencing Trump's Friday night event and Vice President Mike Pence's trip scheduled for Monday. "When they put their feet down on our soil, that's a statement."
"Judge Moore has some really strong conservative endorsements, as well," she added.
On Thursday, Strange and Moore had their only debate of the runoff. Moore criticized "an elitist Washington establishment" that he said is promoting "false, malicious and scurrilous radio, TV and internet advertising" against him instead of leading an "open and honest debate." Strange took the opportunity to repeatedly highlight Trump's endorsement, Friday's rally and his support for the president's agenda.
Publicly available polls have shown Moore leading Strange, who was appointed to the seat in February by former Gov. Robert Bentley (R) when then-Sen. Jeff Sessions joined the Trump administration as attorney general. The current governor, Kay Ivey (R), moved up the date of the special election after Bentley resigned amid scandal.
A survey published by WBRC showed Moore leads Strange — 53 percent to 47 percent — among 2,930 likely Republican voters. The Sept. 18 poll has a margin of error of 3 percent.
A Sept. 20 survey had Moore up 54 percent to 46 percent. The FOX10 News/Strategy Research statewide poll also found that Trump's endorsement would sway two in 10 Republicans who plan to vote in the runoff.
The Strange campaign is focused on getting people out to vote on Tuesday. A Strange campaign strategist, speaking privately to discuss strategy, said the goal has "always been based on getting voters out" rather than having less people vote, with the assumption being that the most motivated voters are those who already support Moore.
The winner on Tuesday will face Democratic nominee Doug Jones, a former U.S. attorney, on Dec. 12. Former Vice President Joe Biden is expected to campaign with Jones on Oct. 3.