Lawmakers See Need to Enhance Transparency of Online Political Ads
Efforts spurred by probes of Russia's role in 2016 campaign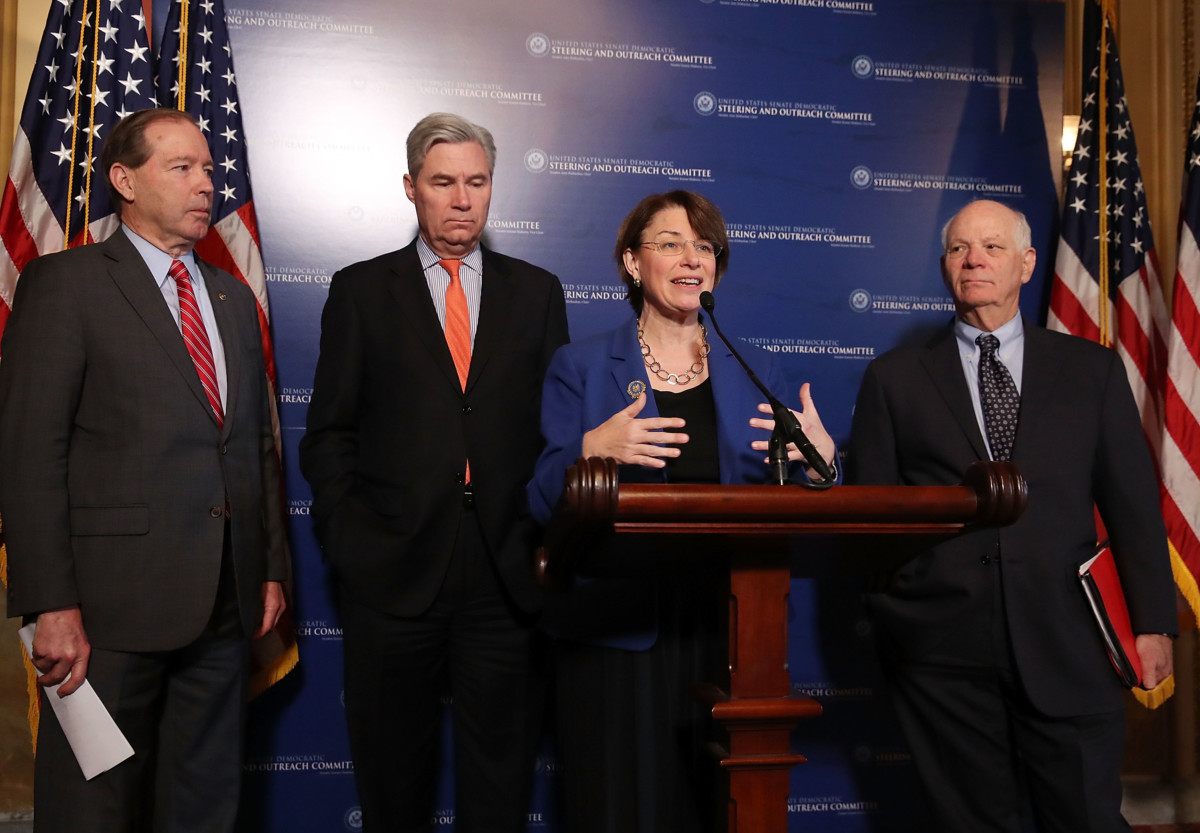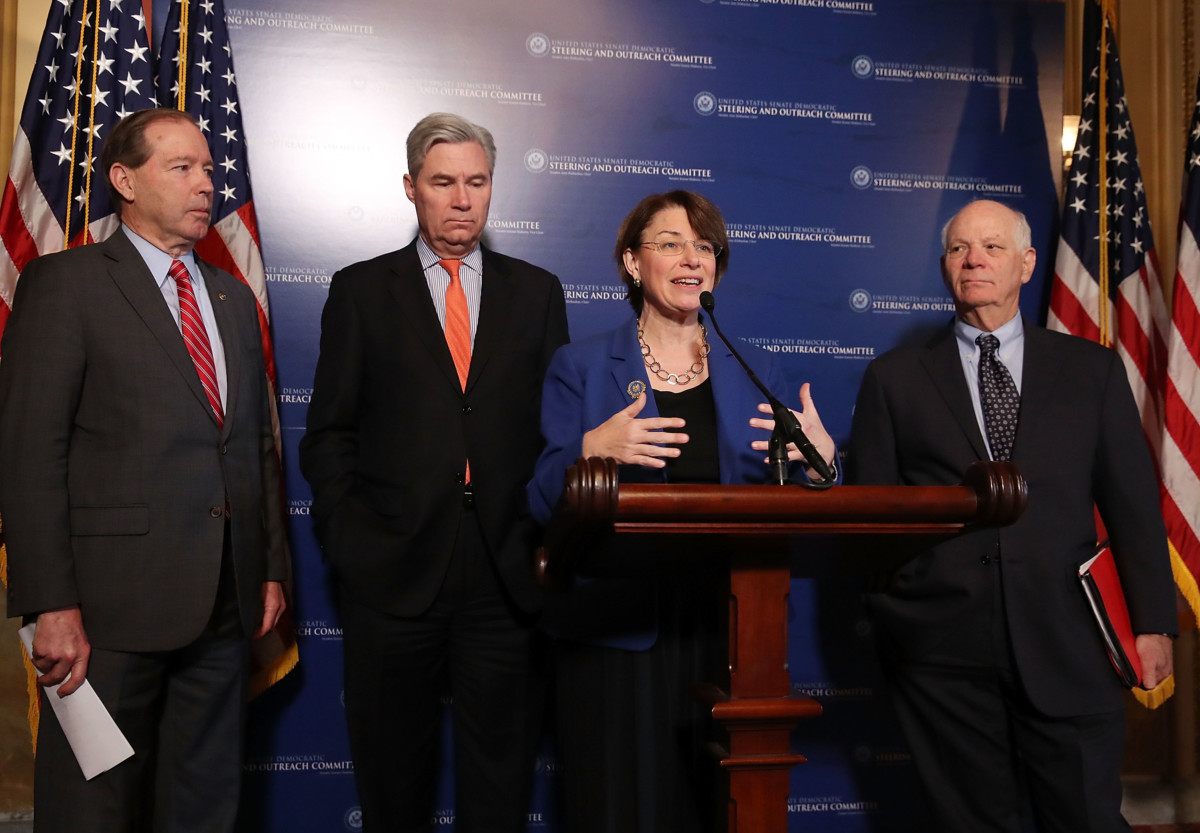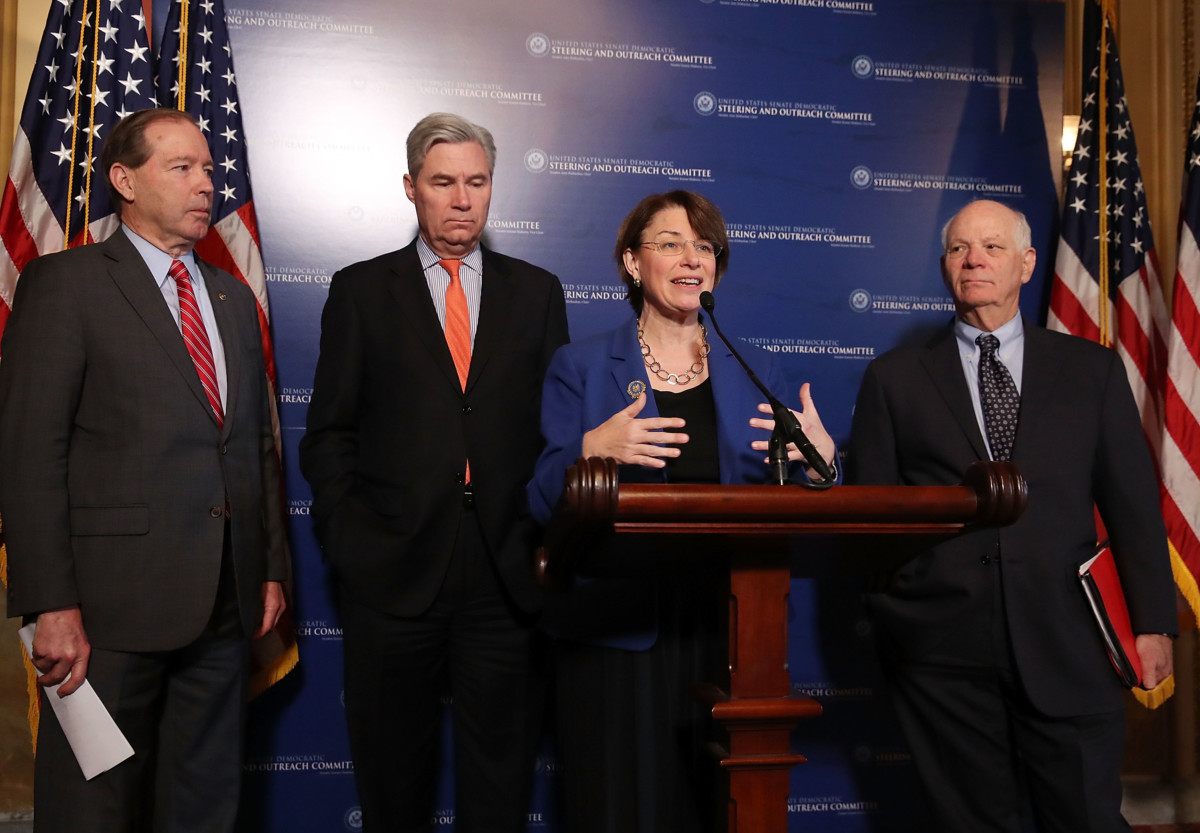 Democratic lawmakers Sen. Amy Klobuchar (Minn.) and Rep. David Price (N.C.) are pursuing legislative solutions to concerns about lack of online political ad transparency.

But some urge caution on First Amendment grounds.
Democratic lawmakers are drafting legislation that would require large online platforms — including Google Inc., Facebook Inc. and Twitter Inc. — to disclose information about the financial backers of online political advertisements, expanding upon the Federal Election Commission's current disclosure rules.
The move comes after Facebook officials announced Sept. 6 that entities likely affiliated with Russia had purchased roughly 3,000 political ads on the social media site that were meant to influence the 2016 presidential election. Facebook said in its announcement that it had shared this information with U.S. investigative authorities.
Democratic Sens. Mark Warner (Va.), vice chairman of the Senate Intelligence Committee, and Amy Klobuchar (Minn.) are working on legislation that would require online platforms with more than 1 million members to publicly maintain and disclose the names of individuals and organizations that spend over $10,000 on digital ads.
Klobuchar called the effort "a great example of how our laws need to be as sophisticated as the people who are trying to break them."
"What's going on here is, throughout decades now, when you've had traditional advertising on TV, that has to be revealed and the purchases have to be revealed," Klobuchar said in an interview on Wednesday. "And that's not true online, and yet in the last election, over a billion dollars was spent on online advertising — just to give you a sense. This is a big business, and it's the future, and we need to adjust our laws to keep up with it. And so that's really the focus of this."
In the last election, over a billion dollars was spent on online advertising -- just to give you a sense. This is a big business, and it's the future, and we need to adjust our laws to keep up with it.
Sen. Amy Klobuchar (D-Minn.)
Other lawmakers are looking at greater digital ad transparency as one way to address threats to the nation's democratic process.
Rep. David Price (D-N.C.) has worked with Democracy21 and Common Cause — two government reform organizations — to help develop policy approaches that address systemic problems threatening U.S. elections, including closing disclosure loopholes.
Price previously sponsored the "Stand By Your Ad" provision of the 2002 McCain-Feingold Act, which promotes transparency in radio and television political ads by requiring candidates, committees and political parties to identify the candidate and announce that they approved the campaign message.
Price said that there was a need for "a new statute" to improve transparency in online political ads.
"My assumption has been, given the fact that we don't have that kind of initiative coming from the FEC, and because I'm uncertain of what the coverage of the present law as far as that can be extended, I've assumed that we should as a matter of statute extend the disclaimer requirements, for example," Price said in an interview on Wednesday following a Brookings Institution event on U.S. elections. "That should apply to robocalls, and it should apply to paid internet advertising and other forms of paid communication."
Bradley Smith, a former Republican FEC chairman and the current chairman of the Center for Competitive Politics, cautioned against a rush to impose new disclosure requirements that might limit First Amendment rights before understanding the extend of foreign involvement in the presidential election.
Smith added that current federal law already requires disclaimers for paid ads supporting or opposing candidates, including those online — although he said there are exemptions for smaller campaign items, like bumper stickers and small internet ads like Google search advertisements.
"I think we need to be careful about what the response should be, making changes that we can make that are effective," Smith said in a Wednesday phone interview. "But we should realize that, if this is really a case of the Russian government involved, this is something in which the FEC and campaign finance disclosures have a really small role to play. It's really something for counterintelligence operations or the Department of Justice."
An FEC spokesperson would not comment on Klobuchar and Warner's legislative efforts, but pointed to the commission's vote at its Sept. 14 open meeting to reopen the comment period on proposed rulemaking on internet disclaimers for an additional 30 days.
Facebook CEO Mark Zuckerberg announced on Sept. 21 that the social media platform would increase its standard of transparency regarding political advertisements "over the coming months."
"Not only will you have to disclose which page paid for an ad, but we will also make it so you can visit an advertiser's page and see the ads that they're currently running to any audience on Facebook," Zuckerberg said in a Facebook post.
Twitter has not yet announced plans to promote greater transparency when it comes to political ads.
Twitter officials will meet with staff from the Senate Intelligence Committee on Thursday as part of the panel's ongoing investigation into potential Russian interference in the 2016 presidential election.
A Twitter spokesperson declined to comment ahead of tomorrow's meeting.
"We hope to introduce the legislation soon," Klobuchar said. "We're getting last-minute changes made and sending it out, and we'll be looking for people that want to co-sponsor it with us — both Democrats and Republicans."